(Motorsport-Total.com) – The Swiss Sauber team has announced an "Announcement Coming Soon" on his Twitter feed Thursday morning, specifically for September 27. The tweet has the hashtag #KeepMakingHistory – meaning "Let's keep making history!"
The Sauber team is planning an official announcement for September 27
zoom

fetch

In an earlier version of this article, 'Motorsport-Total.com' reported that this was the announcement of the Audi deal. However, this is not correct. Rather, another announcement is expected from the Sauber team, possibly an announcement about the 2023 driver line-up or a new partner.
Regardless of this, an Audi entry at Sauber is still expected, but remains the subject of speculation for now. Most recently, there was an acquisition of ultimately 75 percent of the team shares (by 2026), with a transaction carried out in several tranches, which could initially start at a level of 25 percent.
Former team owner Finn Rausing (Tetra Pak) wants to keep the remaining 25 percent for himself, at least according to the latest information from "Radio Paddock". Nevertheless, according to well-informed circles, the team will be called Audi and will appear as a "pure-bred" works team.
New chapter in the history of Sauber Motorsport
A new chapter begins for the Sauber team. Company founder Peter Sauber sold his last shares to the investment company Longbow Finance in 2016, where the Rausing family also appeared as partners for the first time.
Alfa Romeo has been the title sponsor of the Swiss racing team since 2018 and has also been the sole namesake since 2019. However, the collaboration with the Alfa Romeo brand ends at the end of 2023 – an inevitable consequence of Audi's entry, because otherwise two competing car manufacturers would be involved in the same team.
What's new from Porsche?
While Audi's entry into Formula 1 from 2026 is already taking very concrete forms, there is still no concrete news from sister company Porsche. According to reports, no partnership with an existing team will be considered after the Red Bull deal breaks down, but alternative scenarios will be explored.
Not a problem either, at least according to information from 'Motorsport-Total.com', a joint venture with Michael Andretti that wants to enter Formula 1 like Porsche. Andretti-Porsche certainly has its fans, both among fans and in the Formula 1 fold.
Why Wolff is against Andretti, but for Andretti-Porsche
Mercedes team principal Toto Wolff, for example, was always clearly against letting Andretti, a privately run team, enter the exclusive Formula One club as the eleventh entrant. But if Andretti had a globally recognized OEM like Porsche in tow, he would change his mind.
"If someone is new to Formula 1, everyone is free to contact the FIA," says Wolff. "Then the FIA ​​and Formula 1 have to understand whether such a team can be profitable for our business. That has not been the case so far."
"But now, when a team comes together with an OEM, the requirements are completely different. I say this from my perspective as a shareholder in a team: If the pie gets bigger, I have no problem sharing the pie with more people than before. . "
---
Red Bull Porsche: Why the deal failed
video is loading…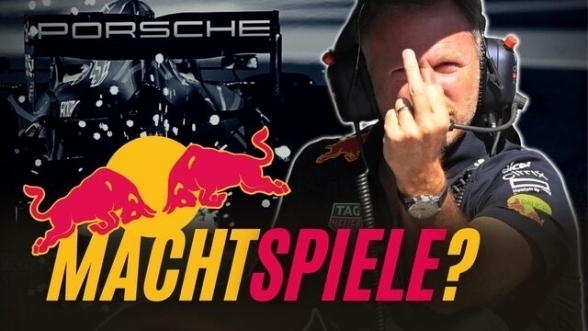 Porsche and Red Bull already had the press release in the drawer. What happened that the trade fell through in the last few meters?
More Formula 1 videos

What Wolff means: While an Andretti team would undoubtedly be popular with fans, the financial benefit it could bring to Formula 1 is probably manageable. A manufacturer like Porsche, on the other hand, usually has big blue-chip sponsors in tow, who, for example, book perimeter advertising on racetracks and thus enlarge the pie for everyone.
If the pie doesn't get bigger, the existing teams understandably have an interest in not sharing with more people. Wolff explains: "Formula 1 is flourishing because we have ten teams with their own DNA who have invested several billions in Formula 1 over many years. This is what has made Formula 1 what it is today."
Wolff: A lot of controversy in the talk about his influence
An investment that those who made it want to protect. Wolff has never hidden his position on this issue. However, he emphasizes at the same time that he has no decision-making powers: "I can give my opinion. But I think that Mohammed (bin Sulayem, FIA president) and Stefano (Domenicali, Formula 1 boss; editor's note .) will make their own decisions."
"It doesn't matter what I say: if Stefano thinks this will bring in more sponsorship money, he will go for it. And if the FIA ​​thinks an eleventh team would be good for Formula 1, so will they go for. The teams have no influence. All the talk about Toto having so much influence to exclude other teams is pure polemic," says Wolff.
Transparency note: In the original version of this article, based on allegedly reliable information, we reported that Audi would announce its acquisition of Sauber on September 27. We have violated a principle of journalistic due diligence in our work and apologize to our readers and all parties involved for the inconvenience this may cause.