Friday's best time in Mugello was secured by Aprilia star Aleix Espargaró just ahead of Ducati factory rider Pecco Bagnaia. The Borgo Panigale manufacturer brought six bikes into the top 10.
In sweltering heat (33 degrees air and 51 degrees asphalt temperature) it took only three laps in FP2 on Friday afternoon, until Johann Zarco on the newly painted Prima-Pramac-Ducati in 1: 46.381 min. already underperformed this morning's best time for the Takaaki Nakagami (Honda). wanted.
As a reminder, Nakagami had posted the only 1:46 time in the morning at the end of FP1 on fresh mid-deck in 1: 46,662. The Fabio Quartararos (Yamaha) record in all laps has been 1: 45,187 minutes since last year.
Defending champion Quartararo also wore the new robe in FP2, which is very reminiscent of last year's version, with which he won Mugello. The KTM riders were also tested with the coat in the morning without side pods.
Fifteen minutes later, the top 10 had all but Nakagami and Viñales down in their personal records. Marc Márquez was 7 at the time.
Halfway through the 45-minute session, Francesco "Pecco" Bagnaia came within 0.157 seconds of Zarco's meal. The leading Frenchman then crashed into turn 4. Hans Ducati flew through the gravel trap and came to rest on the line at turn 5. Because a lot of dirt and gravel ended up on the track, the session had to be interrupted for cleaning afterwards.
There were still 18 minutes on the clock as it continued after about five minutes. Shortly after, Alex Rins crashed into the first harassment, causing yellow flags. Fourth in the championship came to the pits to pick up his second Suzuki GSX-RR.
In the last eight minutes, there was a foretaste of qualifying, also because thunderstorms can not be ruled out on Saturday. Bagnaia opened the time chases on fresh soft rear tires with 1: 45.940 min – in curve 1 he went so far through the gravel trap.
Directly behind Pecco, three other Ducati riders, Miller, Zarco and Marini, stormed into the preliminary places 2 to 4. In addition, triple season winner Enea Bastianini in 5th place Aleix Espargaró spoiled the Ducati festival with a new best time of 1: 45.891 min.
Zarco crashed at turn 12 for the second time that afternoon. He initially crouched in the gravel bed, but then left the crash site on his own two feet.
Aleix Espargaró led the combined timesheets at the end of Friday in front of five Ducati riders, Brad Binder brought a Red Bull-KTM to place 7. Behind rookie Marco Bezzecchi became world championship leader Quartararo 9. Repsol Honda rider Pol Espargaró completed the preliminary top 10, his teammate Marc Márquez was twelfth.
MotoGP, Mugello combined times after FP2 (May 27):
1. Aleix Espargaró, Aprilia, 1: 45.891 minutes
2. Bagnaia, Ducati, + 0.049 sec
3.Miller, Ducati, +0.422
4. Zarco, Ducati, +0.458
5. Marini, Ducati, +0.471
6. Bastianini, Ducati, +0.504
7. Brad Binder, KTM, +0.548
8. Bezzecchi, Ducati, +0.582
9. Quartararo, Yamaha, +0.628
10. Pol Espargaró, Honda, +0.727
11. Martin, Ducati, +0.738
12. Marc Marquez, Honda, +0.767
13. Nakagami, Honda, +0.711
14. Rins, Suzuki, +0.772
15. Oliveira, KTM, +0.927
16. Giannantonio, Ducati, +1,024
17. Vinales, Aprilia, +1.162
18. Alex Marquez, Honda, +1,260
19. Mir, Suzuki, +1.378
20. Pirro, Ducati, +1,541
21. Morbidelli, Yamaha, +1.577
22. Dovizioso, Yamaha, +1.692
23. Gardner, KTM, +1,793
24. Darryn Binder, Yamaha, +1,796
25. Raul Fernandez, KTM, +2,107
26. Savadori, Aprilia, +2.197
MotoGP, Mugello, FP2:
1. Aleix Espargaró, Aprilia, 1: 45.891 minutes
2. Bagnaia, Ducati, + 0.049 sec
3.Miller, Ducati, +0.422
4. Zarco, Ducati, +0.458
5. Marini, Ducati, +0.471
6. Bastianini, Ducati, +0.504
7. Brad Binder, KTM, +0.548
8. Bezzecchi, Ducati, +0.582
9. Quartararo, Yamaha, +0.628
10. Pol Espargaró, Honda, +0.727
11. Martin, Ducati, +0.738
12. Marc Marquez, Honda, +0.767
13. Rins, Suzuki, +0.772
14. Oliveira, KTM, +0.927
15. Nakagami, +0.961
16. Giannantonio, Ducati, +1,024
17. Vinales, Aprilia, +1.162
18. Alex Marquez, Honda, +1,260
19. Mir, Suzuki, +1.378
20. Morbidelli, Yamaha, +1.577
21. Dovizioso, Yamaha, +1.692
22. Gardner, KTM, +1,793
23. Darryn Binder, Yamaha, +1,796
24. Pirro, Ducati, +1,835
25. Raul Fernandez, KTM, +2,107
26. Savadori, Aprilia, +2.197
MotoGP, Mugello, FP1:
1. Nakagami, Honda, 1: 46.662 min
2. Aleix Espargaró, Aprilia, + 0.408 sec
3. Bagnaia, Ducati, +0.408
4. Rins, Suzuki, +0.409
5. Bastianini, Ducati, +0.524
6. Vinales, Aprilia, +0.529
7.Miller, Ducati, +0.653
8. Pol Espargaró, Honda, +0.705
9. Zarco, Ducati, +0.705
10. Marini, Ducati, +0.721
11. Quartararo, Yamaha, +0.731
12. Pirro, Ducati, +0.770
13. Alex Marquez, Honda, +0,900
14. Bezzecchi, Ducati, +0.922
15. Mir, Suzuki, +0.996
16. Morbidelli, Yamaha, +1.065
17. Brad Binder, KTM, +1,084
18. Oliverira, KTM, +1.158
19. Marc Marquez, Honda, +1,213
20. Martin, Ducati, +1.241
21. Dovizioso, Yamaha, +1.416
22. Savadori, Aprilia, +1.591
23. Di Giannantonio, Ducati, +1.673
24. Darryn Binder, Yamaha, +2.248
25. Raul Fernandez, KTM, +2.249
26. Remy Gardner, KTM, +2.298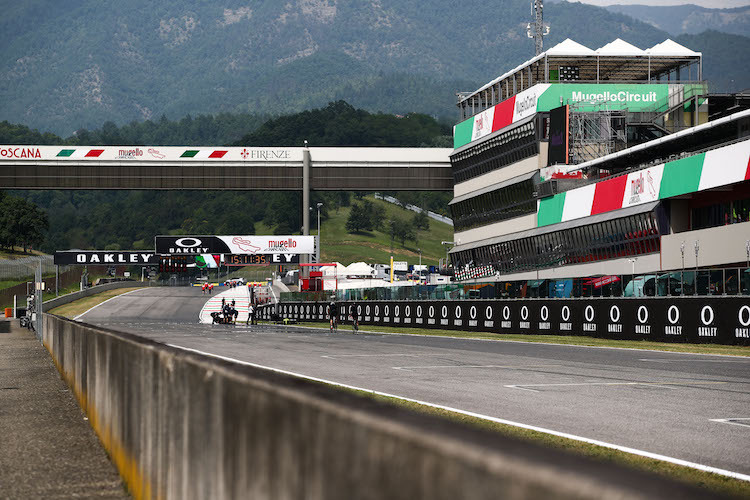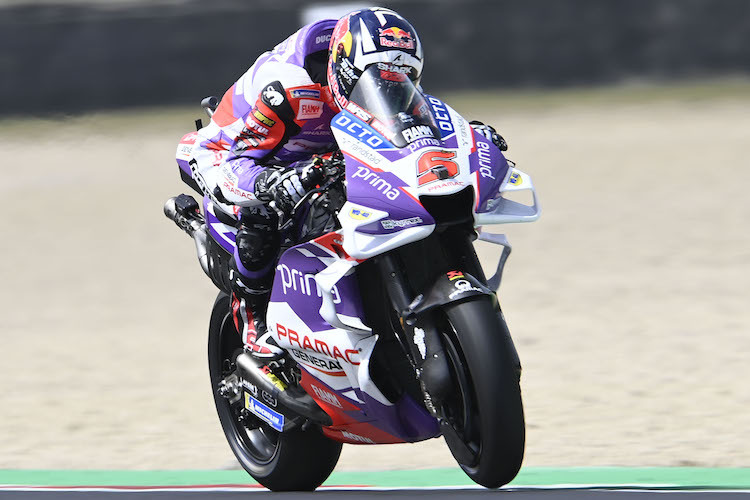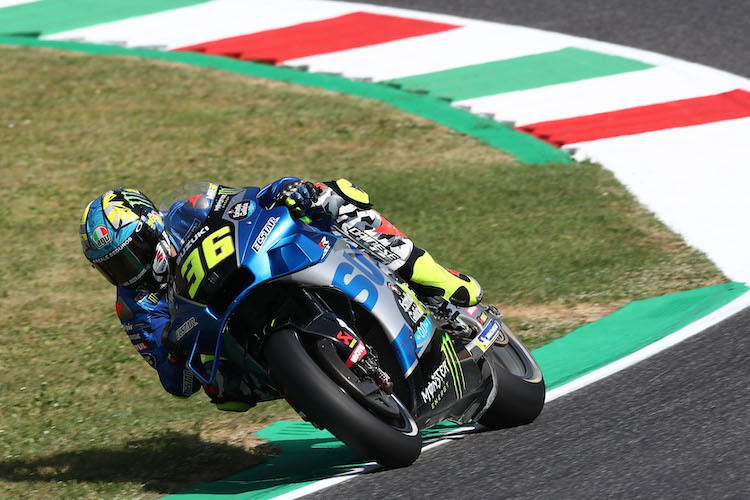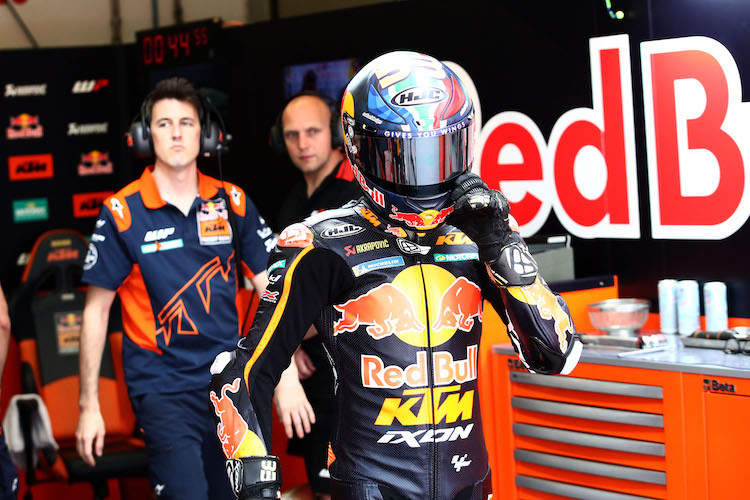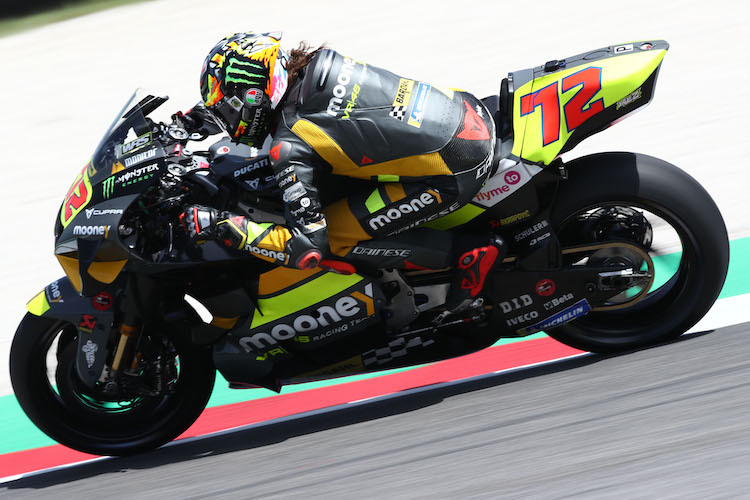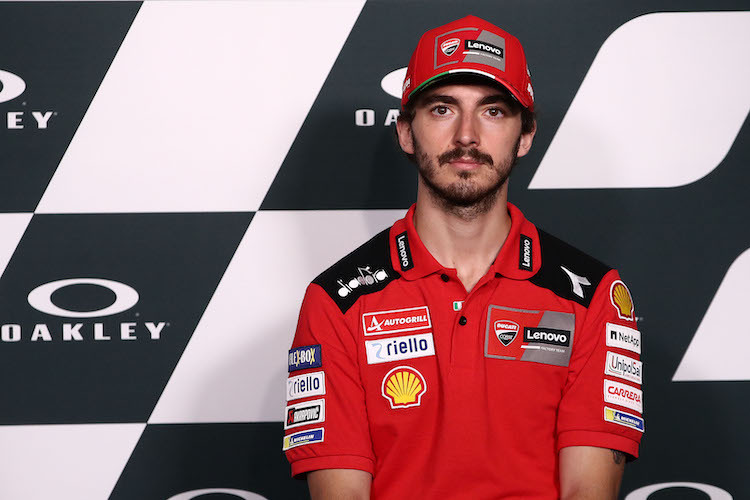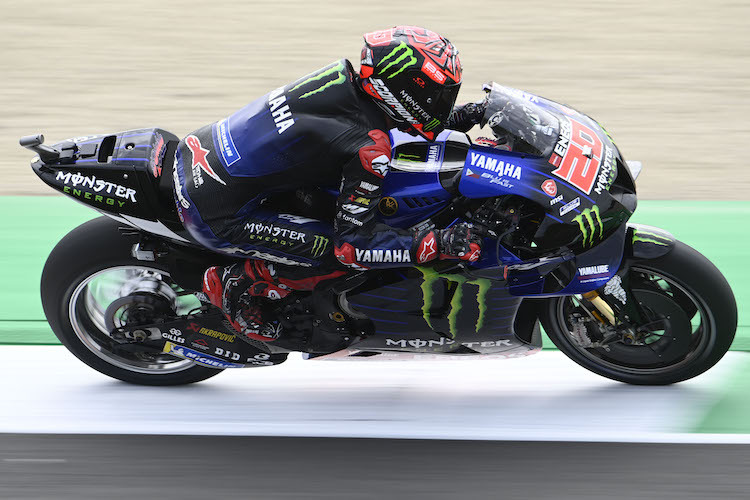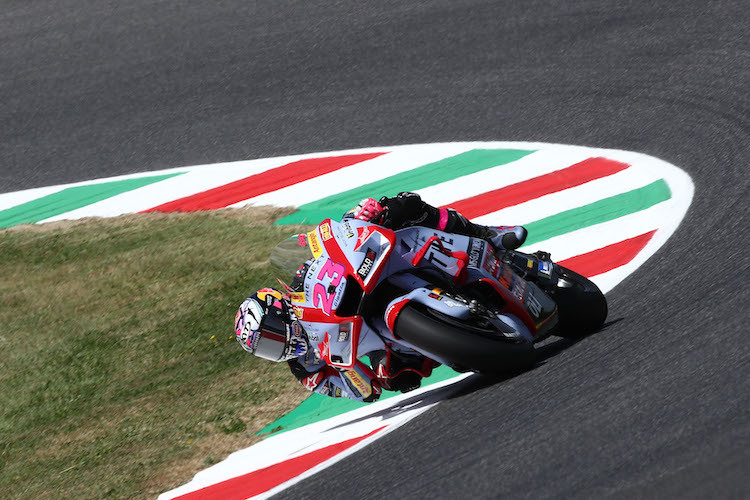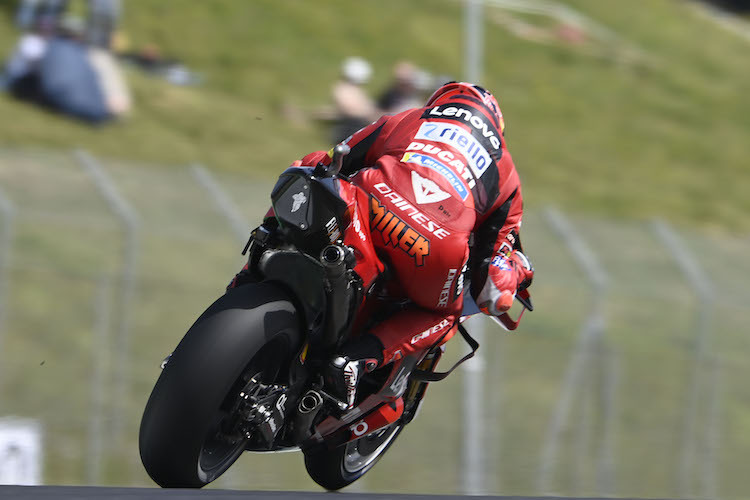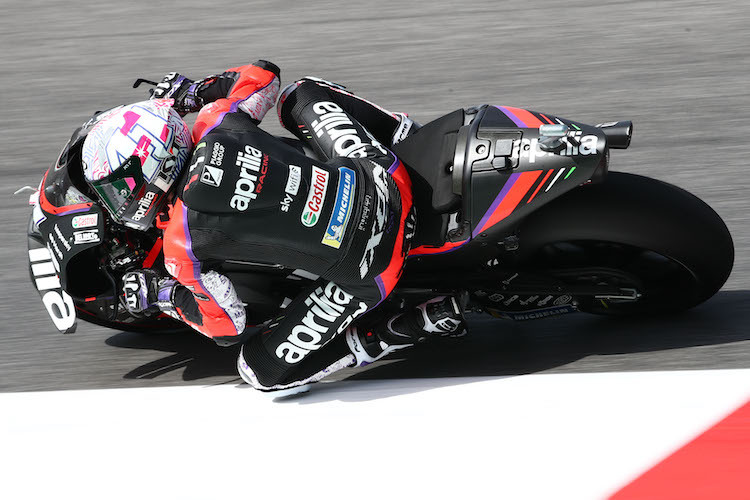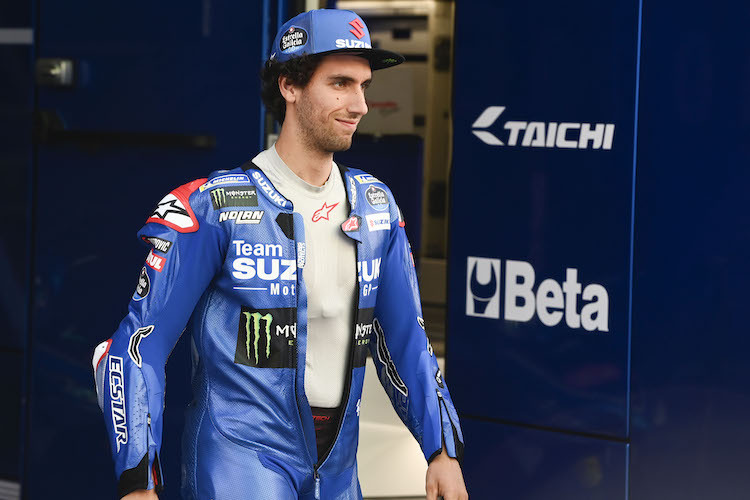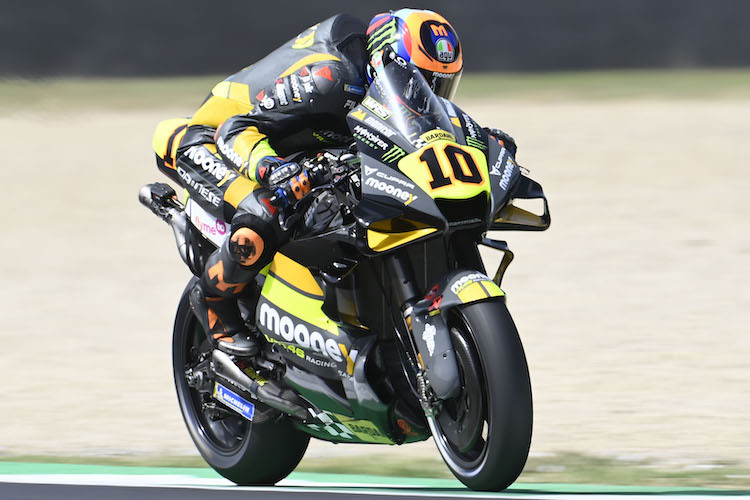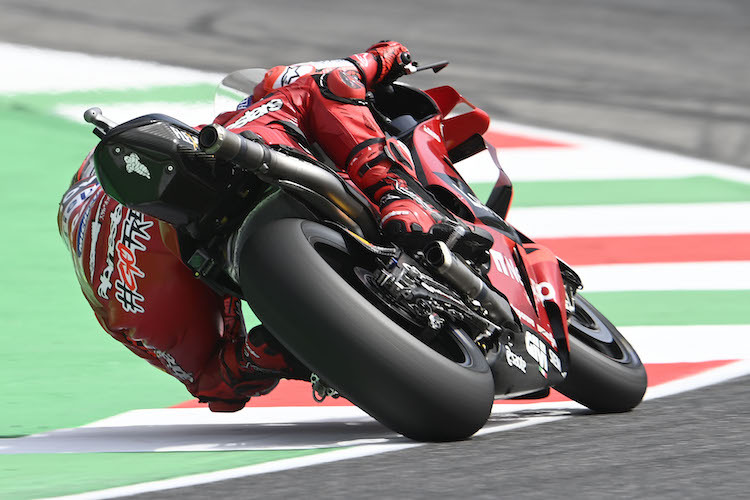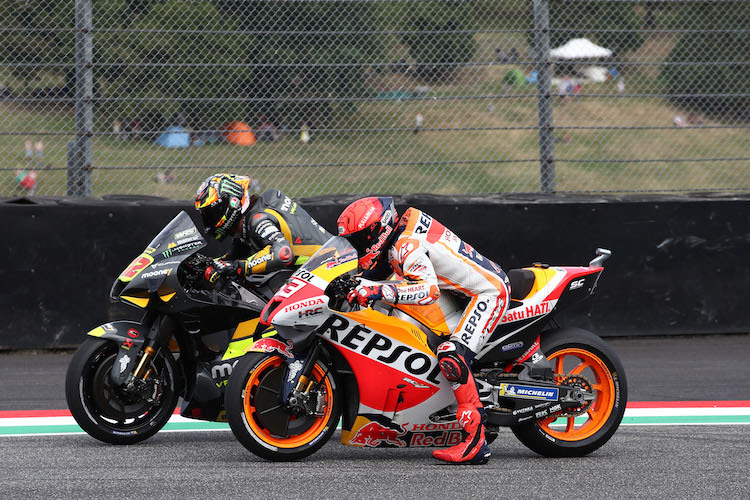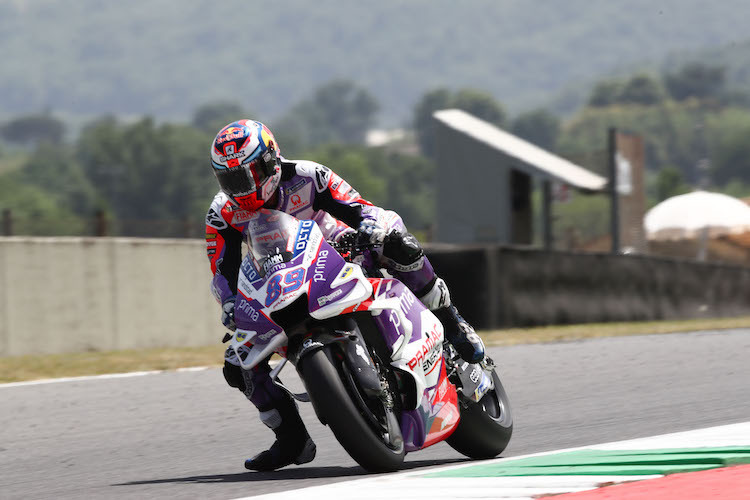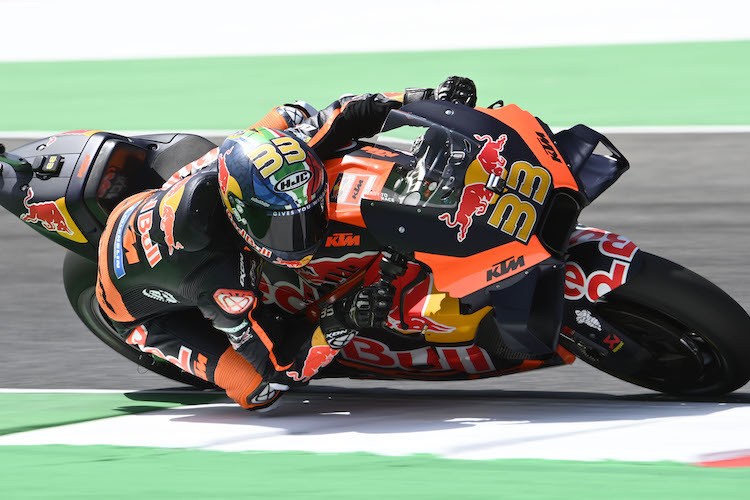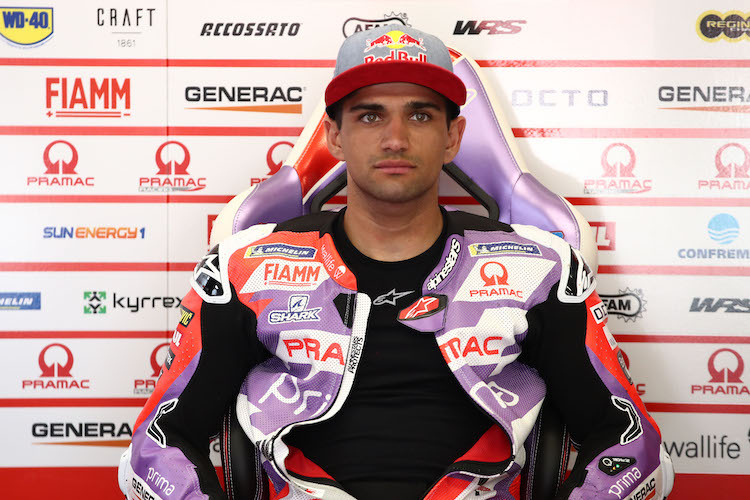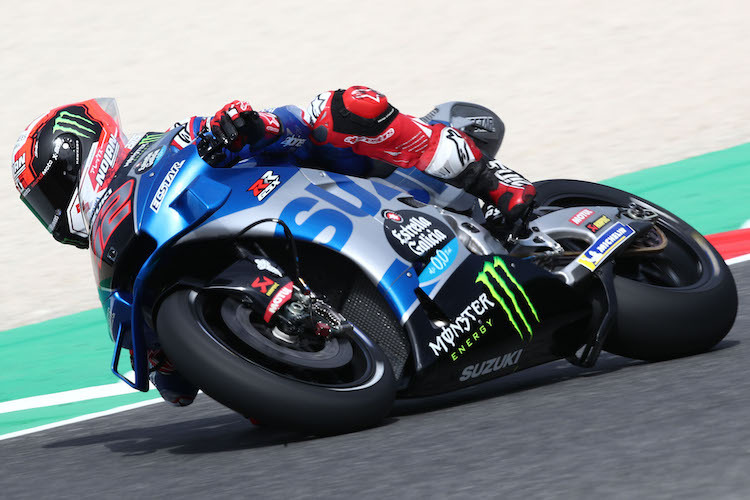 Moto3, Mugello combined time after FP2 (May 27):
1. Foggia, Honda, 1: 56.916 min
2. Masia, KTM, +0.218 sec
3. McPhee, Husqvarna, +0.367
4. Sasaki, Husqvarna, +0.487
5. Suzuki, Honda, +0.859
6. Moreira, KTM, +0.934
7. Garcia, GASGAS, +1.005
8. Bertelle, KTM, +1,088
9. Riccardo Rossi, Honda, +1.143
10. Migno, Honda, +1,188
11. Oncu, KTM, +1.192
12. Guevara, GASGAS, +1.195
13.Aji, Honda, +1.237
14. Holgado, KTM, +1,369
15.Ogden, Honda, +1.489