With a little more luck, Superbike world champion Toprak Razgatlioglu could have won two races on his Yamaha R1 in Estoril. What he had to say after rows 2, 2 and 3.
In a race on Saturday, Alvaro Bautista (Ducati) caught Toprak Razgatlioglu out of the last corner to win 0.126 seconds ahead of the Yamaha star.
In Sunday morning's sprint race, Razgatlioglu looked like a sure winner, but in the end it required phenomenal motorcycle control to avoid a crash.
In the second main race, Toprak had nothing to oppose Jonathan Rea (Kawasaki) and Bautista and finished in third place, 4.35 seconds behind.
Despite finishing 2nd, 2nd and 3rd in Estoril, the Turk's 45 points lost another 7 to championship leaders Bautista and 8 to the championship's second-best Rea. Razgatlioglu is already 52 points after nine races.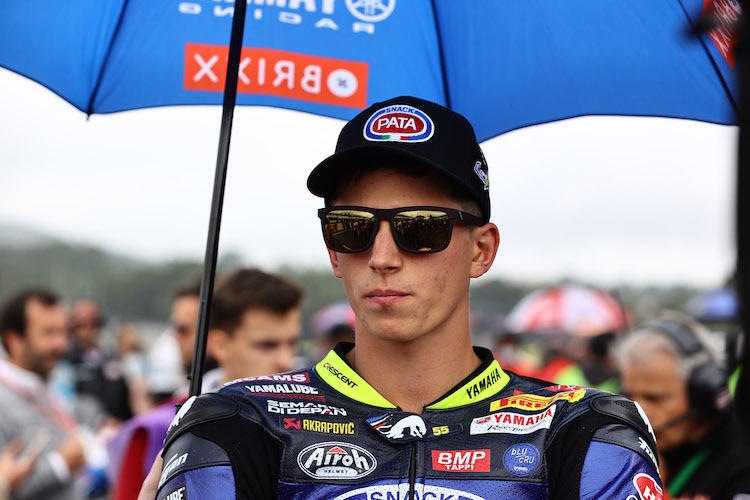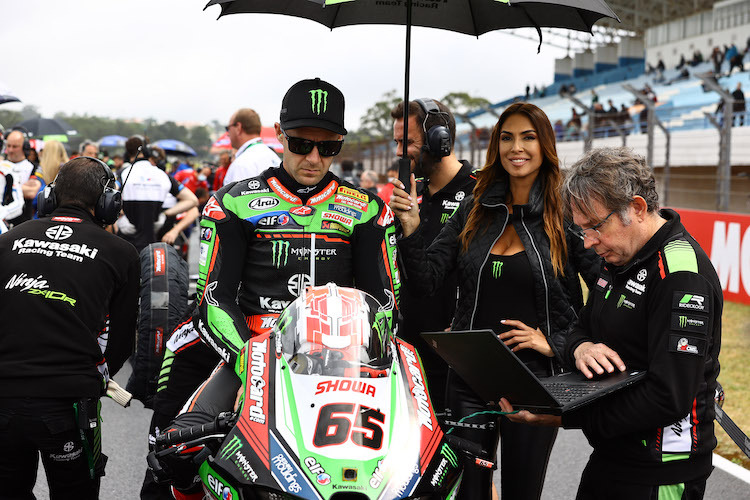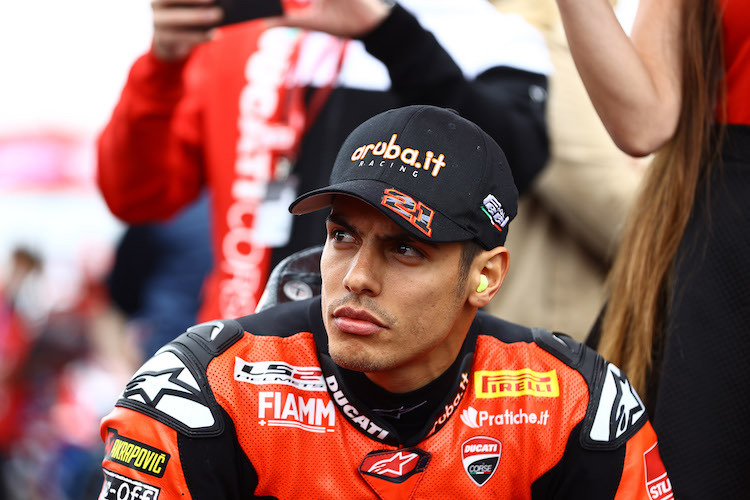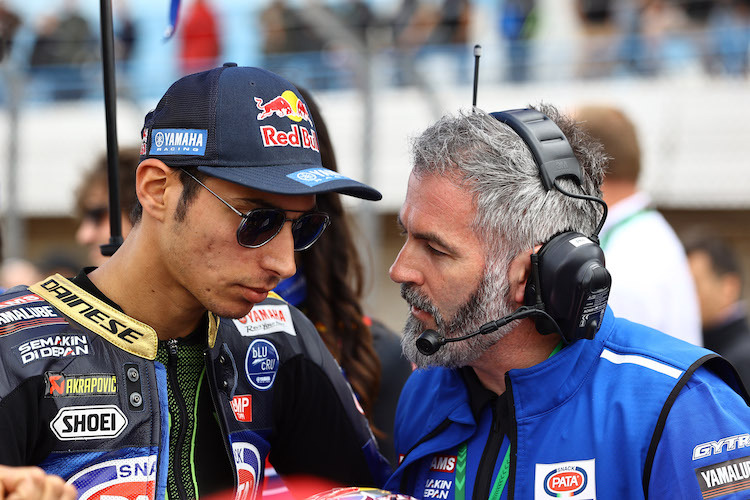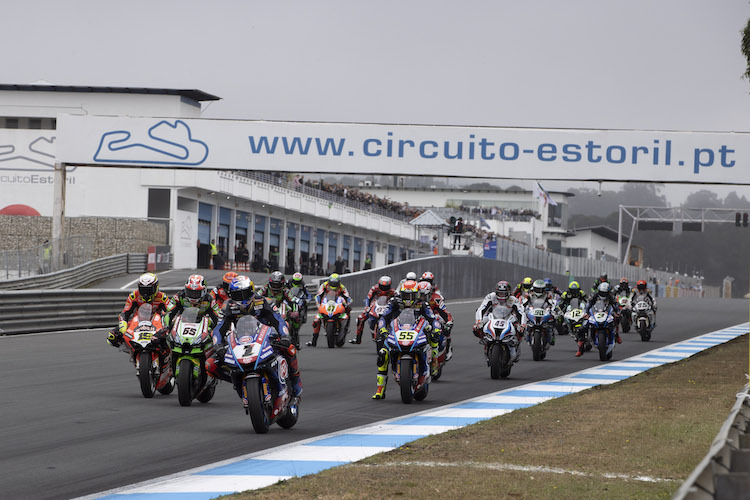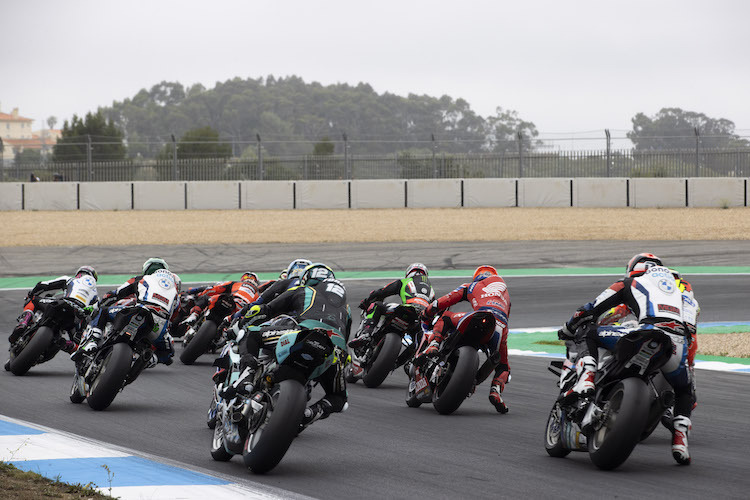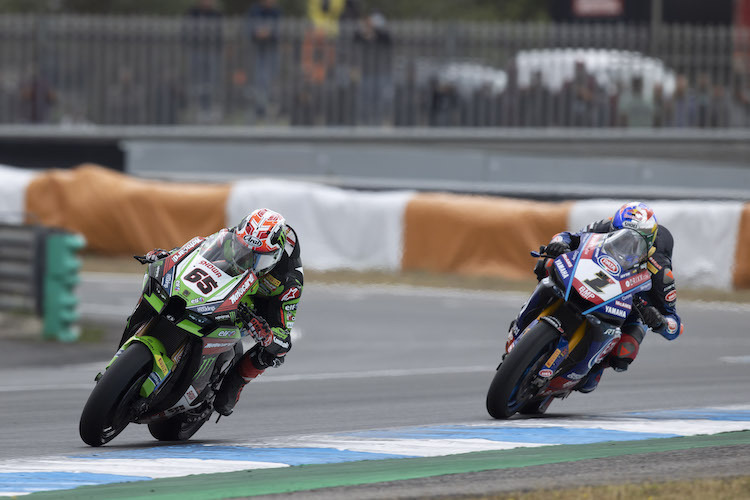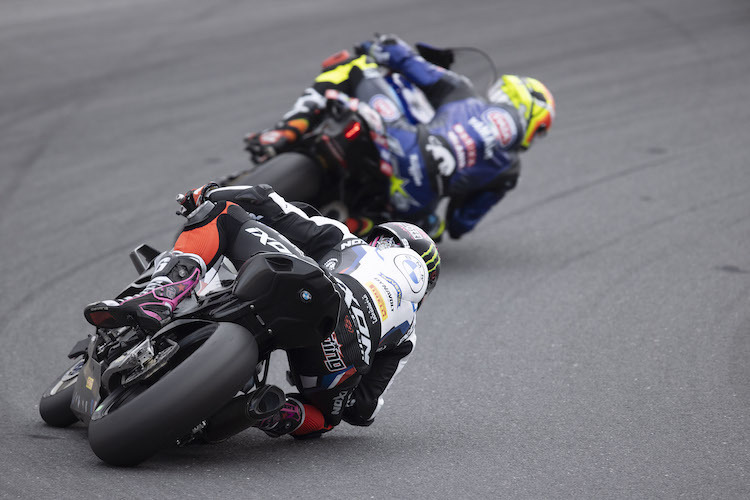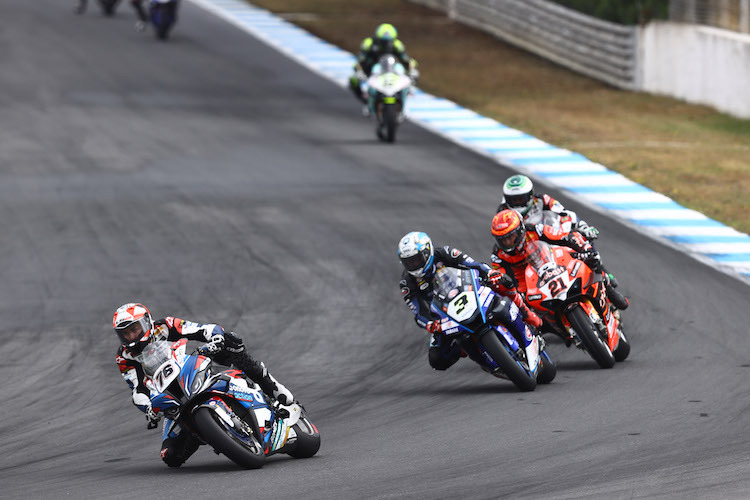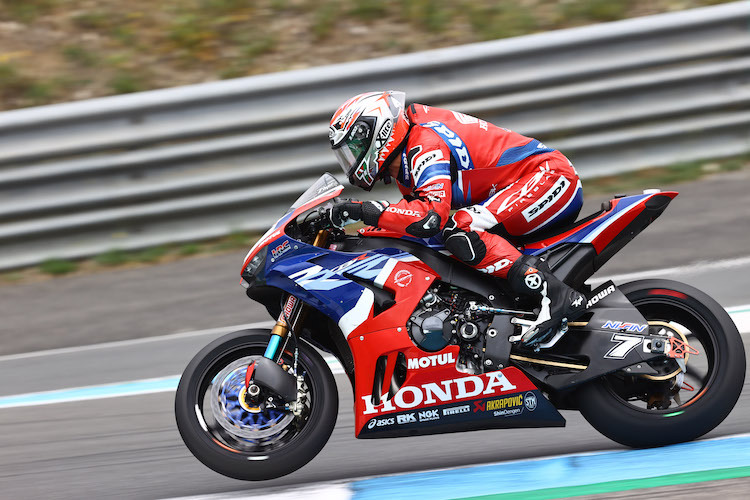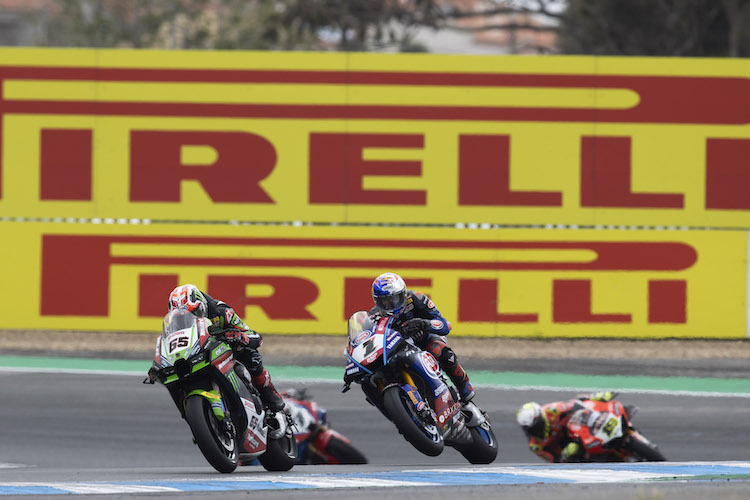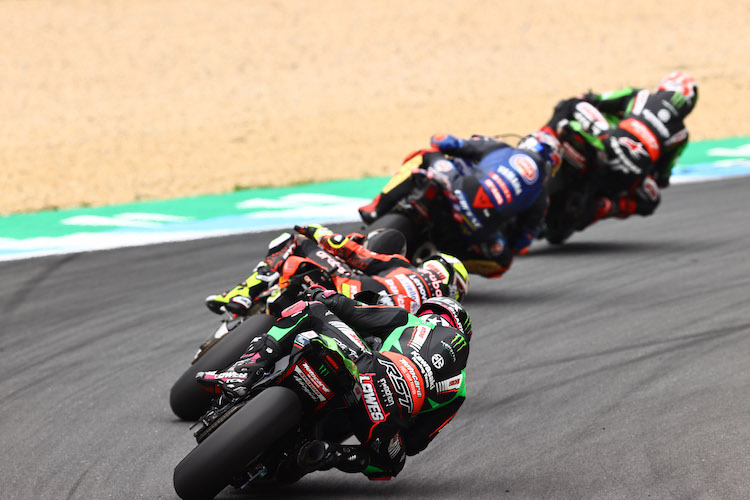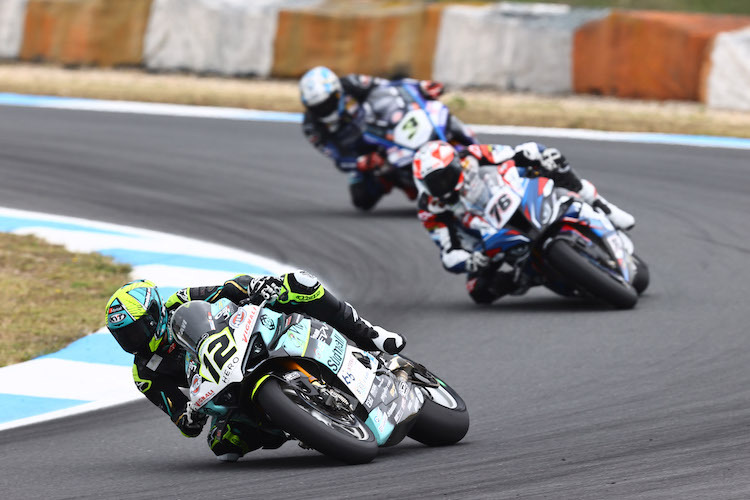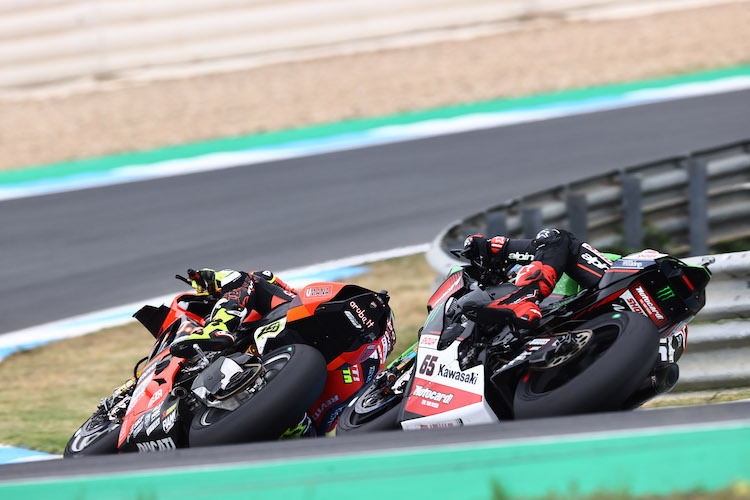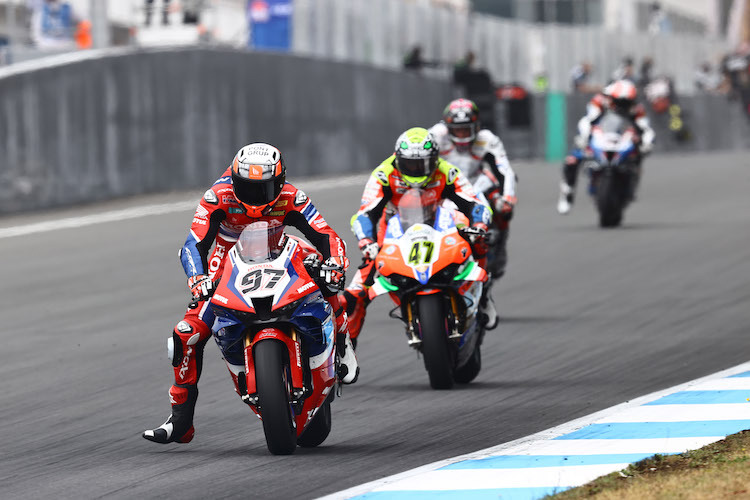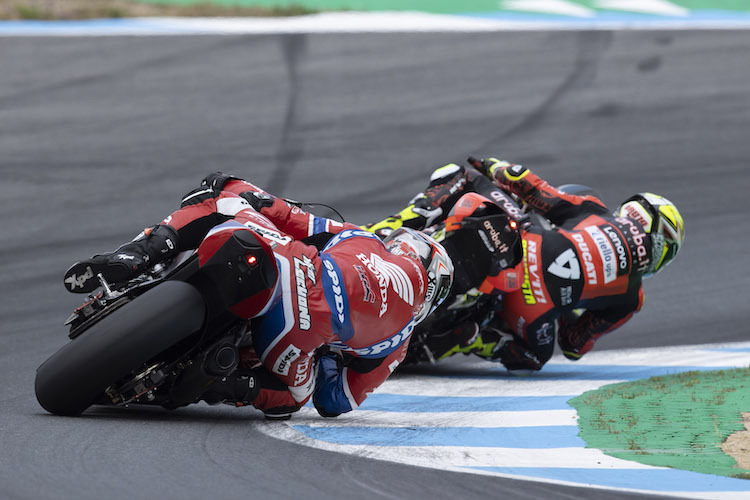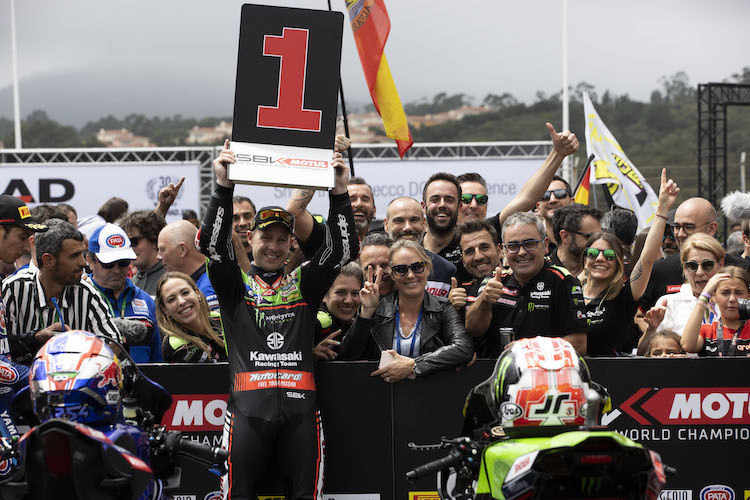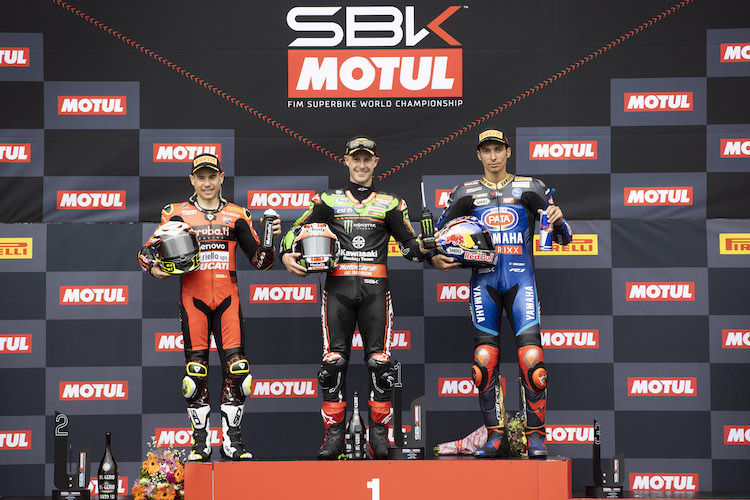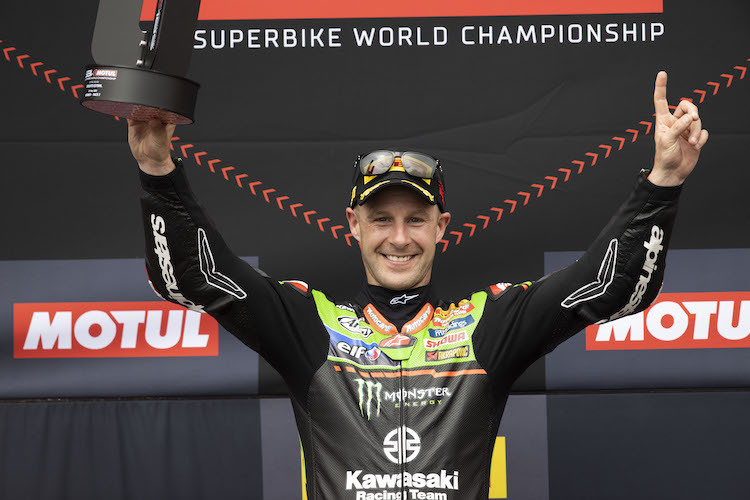 "In the sprint race, I was very lucky that I did not fall," said the world champion in a small group of journalists. "We practice on such rescues at Kenan's racetrack in Turkey. The front wheel often slips away from us – we usually do not fall. But sometimes it is. In slow turns you can straighten the bike again, it was such a slow turn. It was not "Easy because the bike is so heavy. I did not crash and was able to finish second, which makes me happy. I almost won. Maybe I will succeed in Misano, where I won my first race of the season last year."
"My plan for the second race was to follow Johnny and save my rear tires," Razgatlioglu added. "But after just ten laps, the rear tire spun too much and I lost a lot, especially in the last turn. I could catch up the rest of the lap, but then I lost everything again in one corner. I'm not happy about that, because I was not able to fight for the victory, but only for third place. The last lap I was just a spectator. I felt much more comfortable on the brakes than at the beginning of the season, showed two very good races and was able to fight Johnny and Alvaro. I just did not expect it to go like this in the second main race – maybe it was the back tire. "
Although Toprak is still without a win after nine races, he came very close in Portugal in the first two races. "Sometimes you need luck," says the 25-year-old. "Over the weekend we were very fast, although the pace was much higher than last year."
Result Superbike World Championship: Estoril, race 1

position
driver
motorcycle
time
1.
Alvaro Bautista
Ducati
2.
Toprak Razgatlioglu
Yamaha
+ 0.126 sec
3.
Jonathan Rea
Kawasaki
+ 4,835
4.
Andrea Locatelli
Yamaha
+ 17,079
5.
Xavi Vierge
Honda
+ 19,107
6.
Iker Lecuona
Honda
+ 19,215
7.
Alex Lowes
Kawasaki
+ 21,956
8.
Scott Redding
bmw
+ 23,090
9.
Michael Rinaldi
Ducati
+ 24,104
10
Loris Baz
bmw
+ 25,212
11.
Xavi Fores
Ducati
+ 27,516
12.
Axel Bassani
Ducati
+ 30,686
13.
Luca Bernardi
Ducati
+ 39,599
14
Kohta Nozane
Yamaha
+ 39,643
15
Eugene Laverty
bmw
+ 41,735

Result Superbike World Championship: Estoril, Superpole-Race

position
driver
motorcycle
time
1.
Jonathan Rea
Kawasaki
2.
Toprak Razgatlioglu
Yamaha
+ 0.174 sec
3.
Alvaro Bautista
Ducati
+ 4,925
4.
Iker Lecuona
Honda
+ 7,050
5.
Andrea Locatelli
Yamaha
+ 8,240
6.
Alex Lowes
Kawasaki
+ 8,684
7.
Scott Redding
bmw
+ 10,293
8.
Michael Rinaldi
Ducati
+ 29,516
9.
Xavi Fores
Ducati
+ 29,541

Result Superbike World Championship: Estoril, race 2

position
driver
motorcycle
time
1.
Jonathan Rea
Kawasaki
2.
Alvaro Bautista
Ducati
+ 0.194 sec
3.
Toprak Razgatlioglu
Yamaha
+ 4,350
4.
Alex Lowes
Kawasaki
+ 7,125
5.
Andrea Locatelli
Yamaha
+ 8,232
6.
Iker Lecuona
Honda
+ 8,309
7.
Axel Bassani
Ducati
+ 10,865
8.
Michael Rinaldi
Ducati
+ 16,082
9.
Xavi Vierge
Honda
+ 18,292
10
Xavi Fores
Ducati
+ 18,412
11.
Scott Redding
bmw
+ 19,758
12.
Loris Baz
bmw
+ 25,193
13.
Kohta Nozane
Yamaha
+ 27,753
14
Eugene Laverty
bmw
+ 38,391
15
Luca Bernardi
Ducati
+ 38,424

Status Superbike World Championship 2022 after 9 of 36 races

position
driver
motorcycle
Points
1.
Alvaro Bautista
Ducati
161
2.
Jonathan Rea
Kawasaki
144
3.
Toprak Razgatlioglu
Yamaha
109
4.
Andrea Locatelli
Yamaha
84
5.
Iker Lecuona
Honda
76
6.
Michael Rinaldi
Ducati
60
7.
Alex Lowes
Kawasaki
54
8.
Xavi Vierge
Honda
48
9.
Axel Bassani
Ducati
43
10
Loris Baz
bmw
38
11.
Scott Redding
bmw
35
12.
Garrett Gerloff
Yamaha
25
13.
Philipp Oettl
Ducati
15
14
Lucas Mahias
Kawasaki
14
15
Eugene Laverty
bmw
13
16
Xavi Fores
Ducati
12
17
Michael van der Mark
bmw
11
18
Luca Bernardi
Ducati
10
19
Ilya Mikhalchik
bmw
9
20
Roberto Tamburini
Yamaha
9
21
Christopher Ponsson
Yamaha
8
22
Kohta Nozane
Yamaha
5
23
Leon Haslam
Kawasaki
3
24
Leandro Mercado
Honda
1