(Motorsport-Total.com) – Only a few drivers can fulfill their dream of Formula 1. Many have the talent, but still do not reach the top for various reasons. "There's so much talent out there," says Ferrari driver Carlos Sainz. "But in the end, Formula 1 consists of 20 drivers. There will never be room for everyone."
Charles Leclerc considered early on who would get into Formula One
zoom
When asked who he thought was the best driver, Formula 1 legend Ayrton Senna once named a kart driver – Terry Fullerton. He had basically not gotten past karting. Sainz is struggling with an answer.
"I do not know, I have competed against so many good drivers that it is so difficult to nominate one of them," said the Spaniard. "I'm friends with all of them, and maybe one of them will say to me, 'Why didn't you mention me?'"
"I'm friends with a lot of people that I've raced against in the lower categories, and I obviously have three to five people who I think would have done a very good job in Formula 1, but they have not." However, Sainz does not want to commit to a name.
Leclerc: Many did it, others did not
His Ferrari teammate Charles Leclerc remembers: "In karting, it's a question I asked myself when I was younger. You come to every race and you ask yourself: How many of us will be in Formula 1 one day? The many names I thought of are now in Formula 1. "
"But then there are three of them that I thought would come to F1, and in the end they did not come due to lack of luck and also for various reasons. Dennis Olsen, Ben Barnicoat and Nicklas Nielsen."
Olsen will compete in DTM and IMSA in 2022. In addition to IMSA, Barnicoat runs in the Asian Le Mans Series and Endurance World Championship (WEC), where Nielsen is also active and who also competes in the European Le Mans Series (ELMS).
---
Photo gallery: Top 10: super talents without a Formula 1 chance
"They still drive all together," Leclerc continues, "and they do very, very well. But it also shows that even if you have most of the requirements for Formula 1, luck is sometimes also a part of it: the right one. time. to be in the right place. And all that matters in that. "
"I'm pretty sure I forgot some names from that time too. I can definitely remember when I was young and wondering who of us should be in Formula 1. It's nice to see that we are so many now. "
Verstappen: "There is just no guarantee"
Red Bull driver Max Verstappen points out in this context that karting and Formula 1 are two different things. "So if you are very good at go-karting, there is no guarantee that you will be good at Formula 1."
"Of course there are many good racing drivers in all kinds of categories, not only in Formula 1. But there were also a lot of good kart drivers who got into a racing car and did not reach their full potential – and vice versa. There were a lot drivers who were not good at karting but really good at driving. "
"So it's very hard to say that a driver who was really fast in go-karting would have gotten into Formula 1. There is just no guarantee," says Verstappen.
Valtteri Bottas agrees: "I see it the same way as Max. It's really a steep learning curve throughout your career. And of course, some drivers develop earlier, others maybe a little later. And those who keep working stay by learning, can ultimately do it. "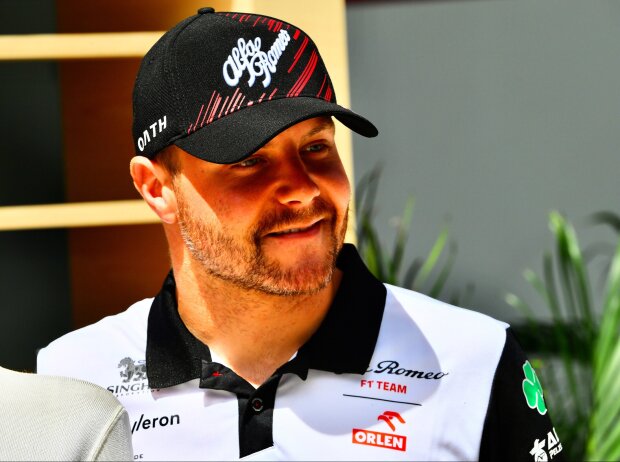 © Motorsports pictures
Valtteri Bottas also remembers a driver friend from his youth zoom
"But yes, in a way it's sad that there is so much talent that just keeps on being … almost wasted and not having the opportunity to get into Formula 1. In my time in karting in Finland was there were so many promising drivers, but no financial support whatsoever, "he reveals.
Bottas criticizes: "It is not fair sport"
It is therefore "not fair sport" and one must also be in the right place at the right time. "But the best go-kart driver I experienced was a guy named Jussi Kohtala. He drives a go-kart team today. He was fantastic – but he never had the chance to get into junior formula," Bottas said.
"It's so hard to step out of karting," adds George Russell. "Every year you get ahead, the budgets get bigger and bigger. And sometimes the talent gets watered down. I think we as a sport need to find a way to make sure we have the best talent."
But it was quite successful in his generation: "When I had my first year in European karting, the guys who won and were at the top were Max and Charles. And Alex Albon also won in the years before us."
"Now we're in Formula 1 together," Russell said. "There were some exceptional riders that we all competed against, but I think the riders I would see at the top are all the ones who are here at the moment."