As the big favorite to win, Fabio Quartararo was hugely disappointed with fourth place on Sunday at Le Mans. Despite leaving MotoGP, he does not see himself as a world championship favorite.
MotoGP world champion Fabio Quartararo has been on the podium three times this season. The Yamaha star won in Portimao, finishing 2nd in Jerez and Mandalika. For the French GP in Le Mans he was the big favorite to triumph as his pace at the weekend was very strong and Circuit Bugatti fits his Yamaha M1
But the French did not get to the start and came far behind right from the start. It was almost impossible for Quartararo to overtake at his home run, and so he enjoyed the fall of his opponents in front of him. In the end, it was position 4. The 23-year-old lost four seconds to the winner Enea Bastianini (Ducati), in the world championship he leads before the race in the MotoGP race in Mugello with four points ahead of Aleix Espargaró on his Aprilia.
And how does the Yamaha rider plan to keep up the pace throughout the season? "Pecco is one of the fastest. There is also only one rider who has won more than one race, and that is Enea, "Quartararo emphasized in an interview on Sunday. "He has won three races, you have to beat him. He may have had problems on some tracks, but he is the most consistent driver at the moment. When he has the pace, he is really fast and he manages to get the most out of it. "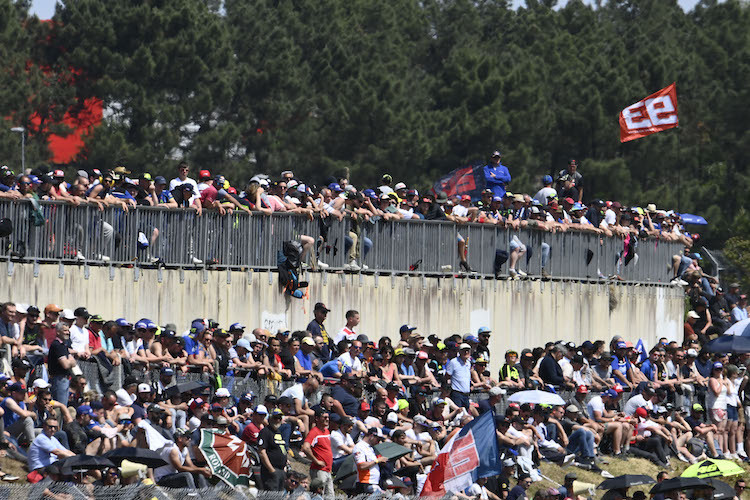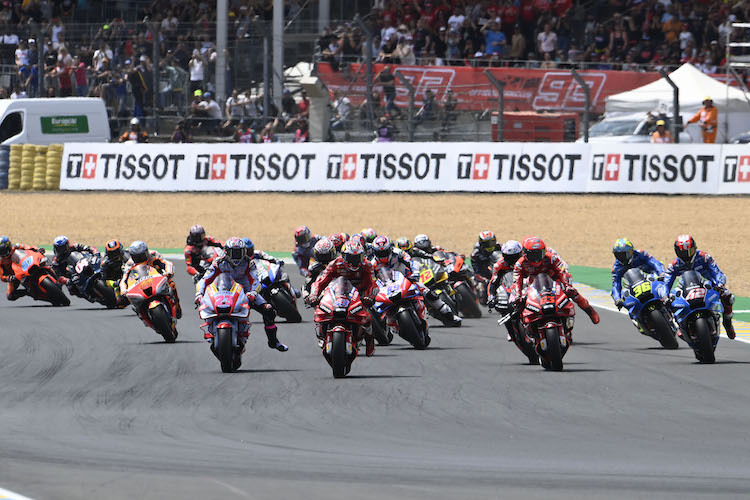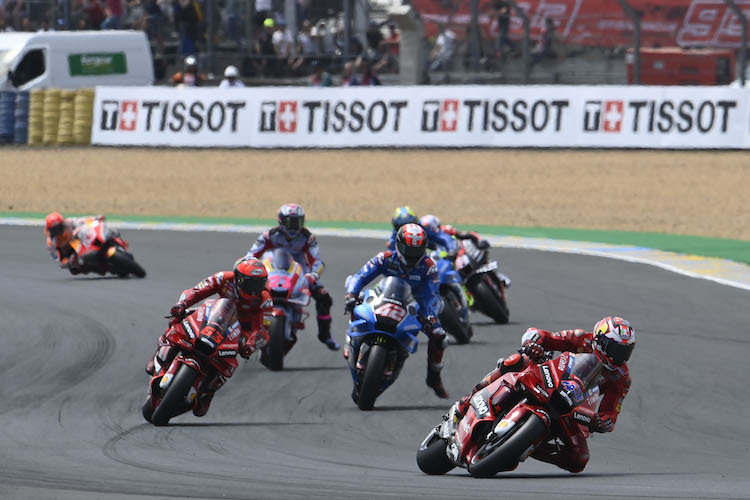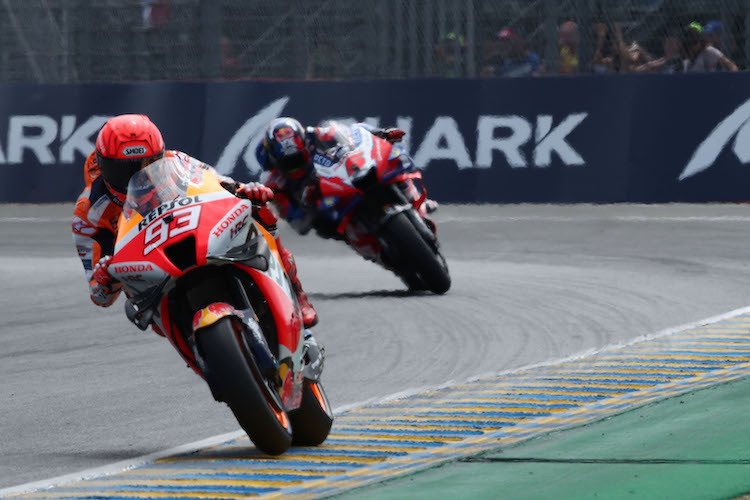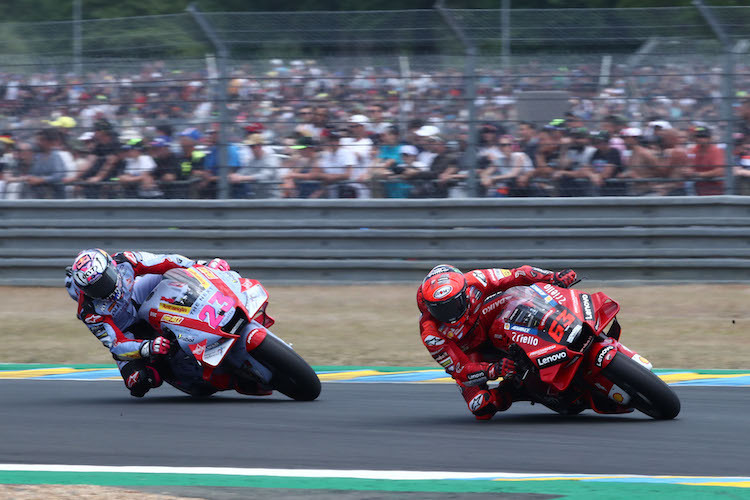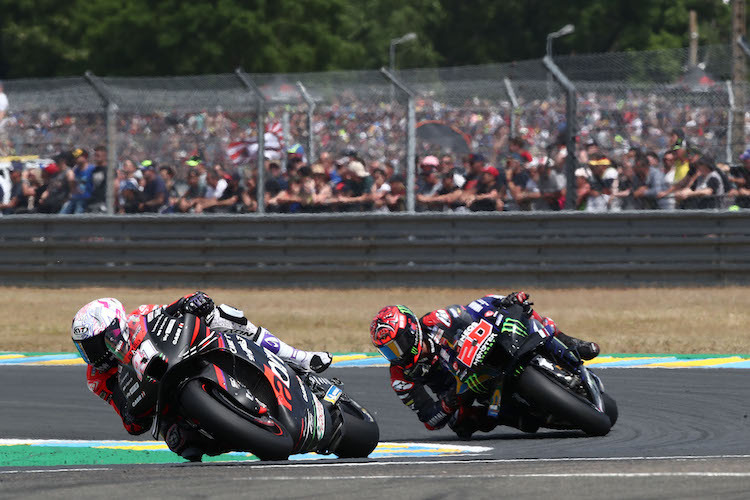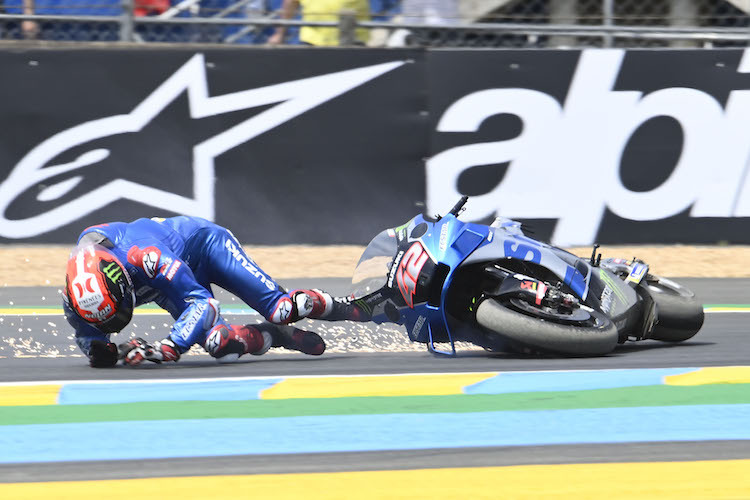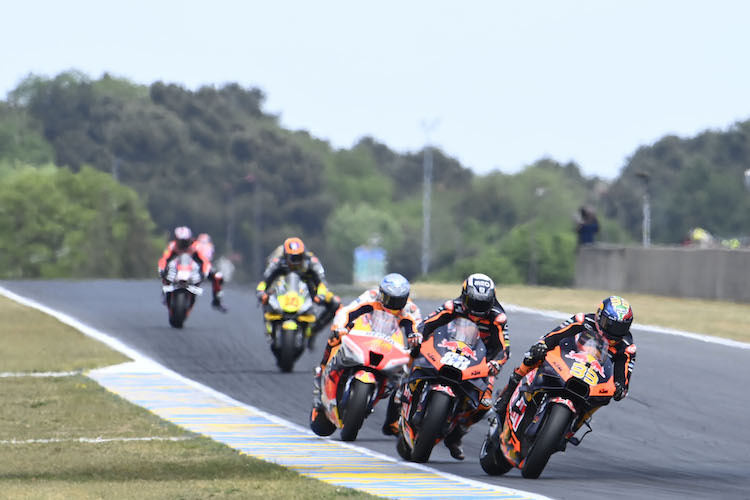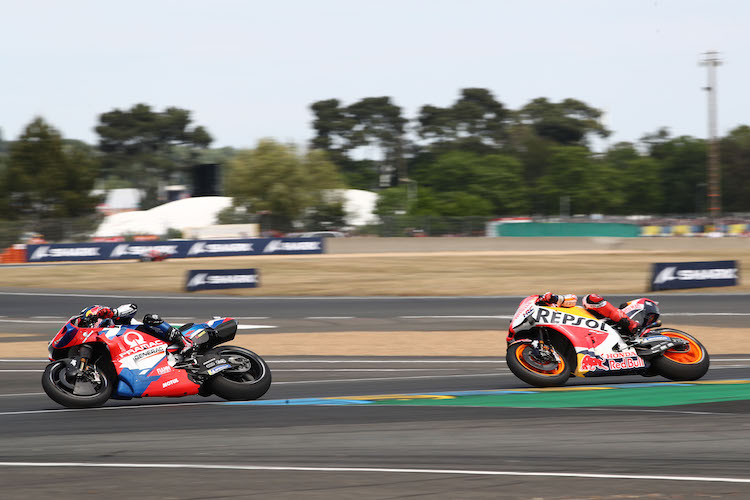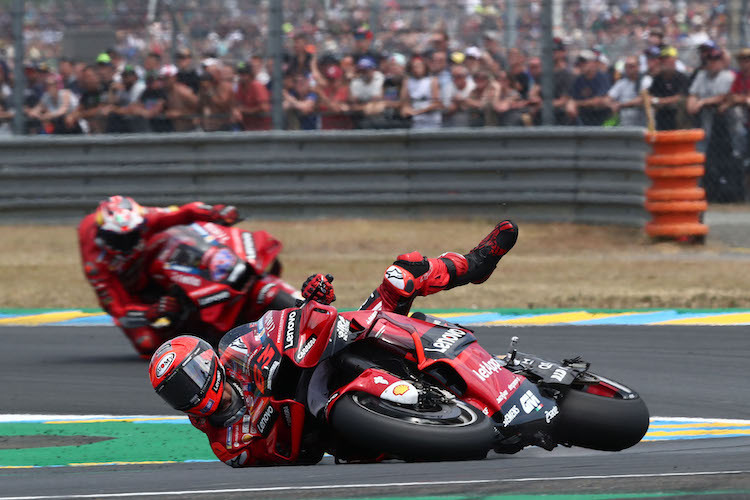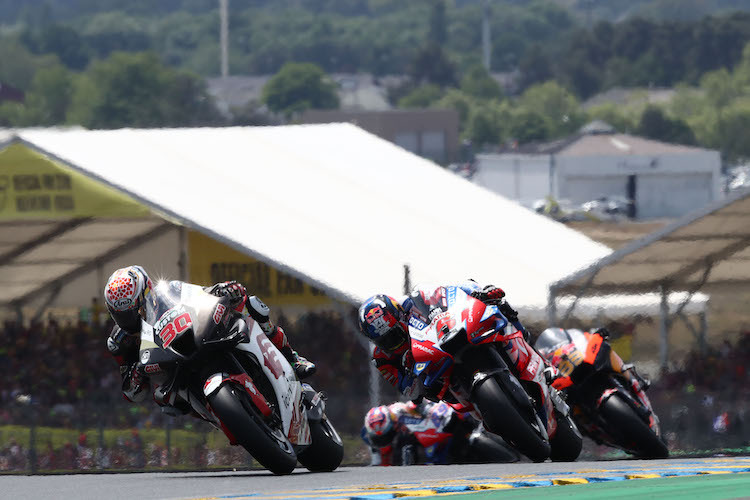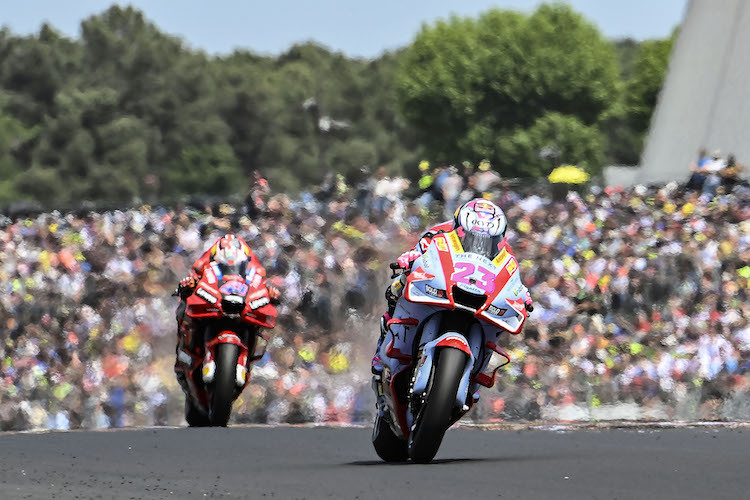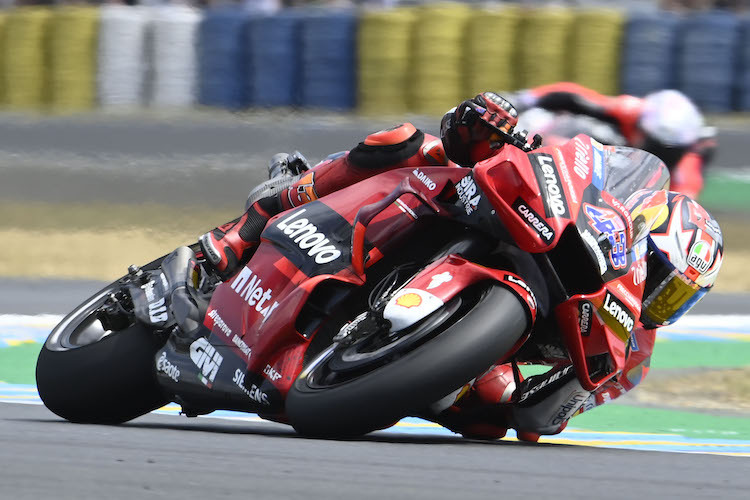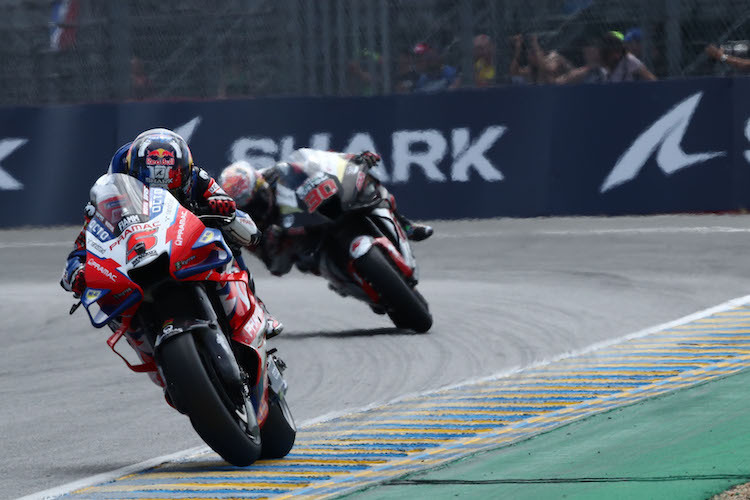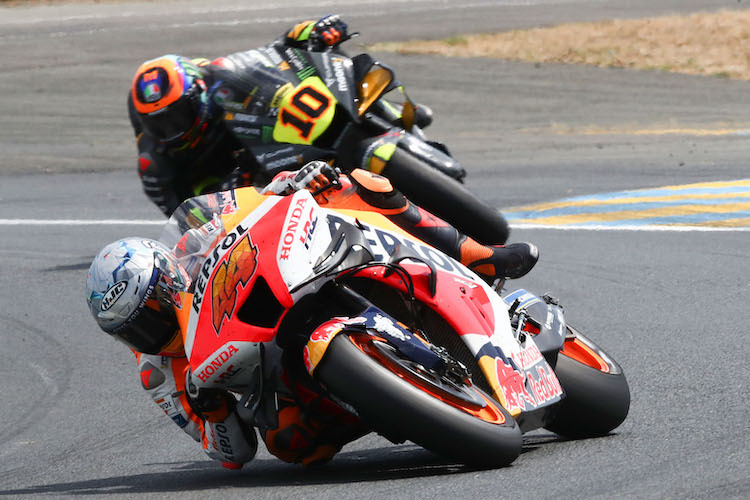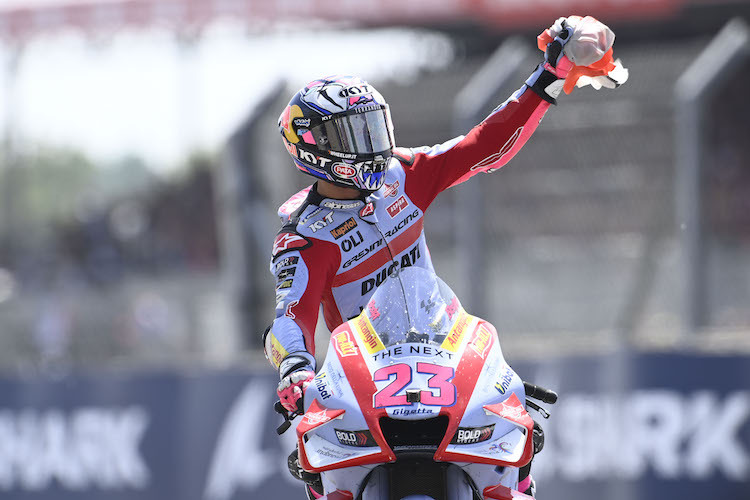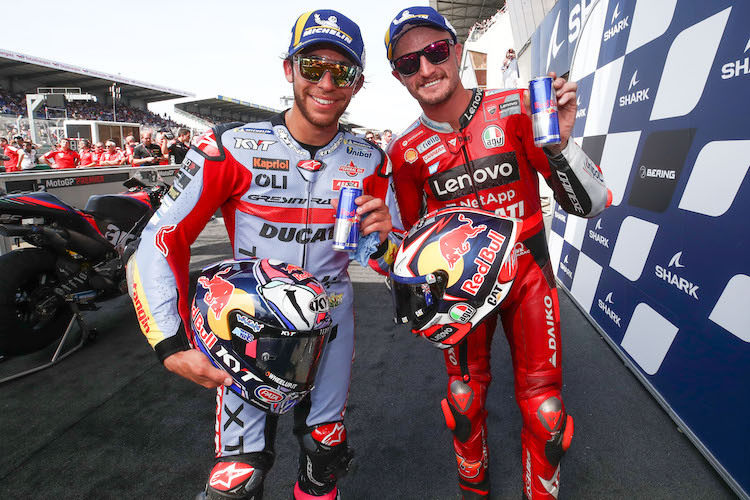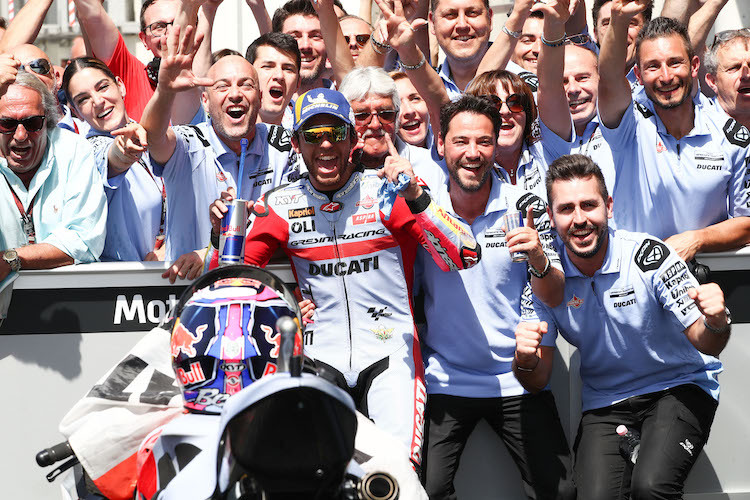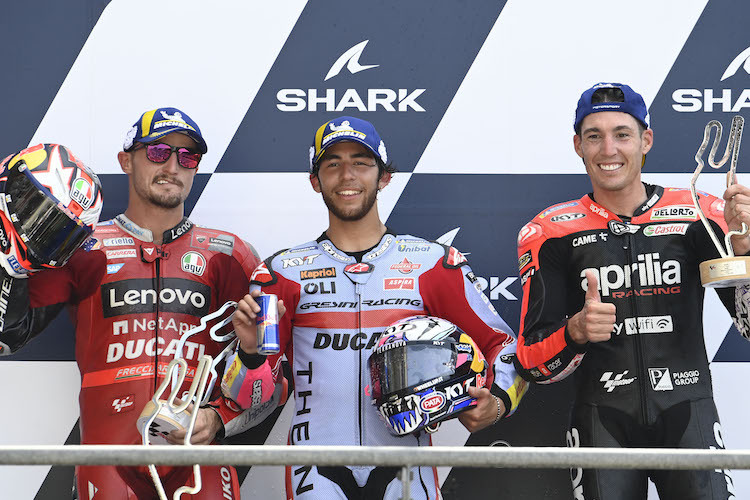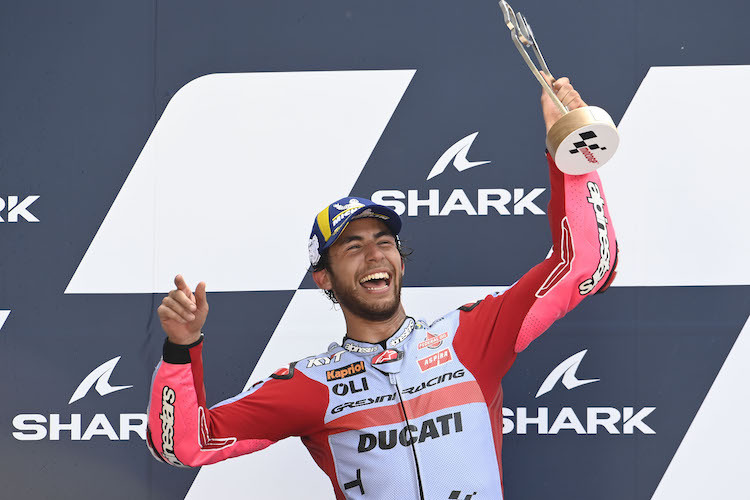 "I'm far from favorite for the title," the Frenchman continued his conversation. "The only thing I can do? Make no mistake! With the exception of Austin and Qatar, we have so far been among the fastest in every race. If I do not make mistakes, we can be ahead, but as soon as I make a mistake, it's over. "Unfortunately we can not overtake and I do not know what I can do about it. I am always on the border."
Fabio then described his main problem briefly and accurately. "I can drive up to the opponents, but then they accelerate and just let me stand. That's why I can not be a World Cup favorite. "In the manufacturers' classification, Yamaha is in second place thanks to the world champion, but Ducati is more than 50 points ahead. In the team classification, the Monster Energy Yamaha team is in third place after seven races.
MotoGP results, Le Mans (May 15):
1. Bastianini, Ducati, 27 laps in 41: 34.613 min.
2. Miller, Ducati, + 2,718 sec
3. Aleix Espargaró, Aprilia, +4.182
4. Quartararo, Yamaha, +4.288
5. Zarco, Ducati, +11.139
6. Marc Marquez, Honda, +15,155
7. Nakagami, Honda, +16,680
8. Brad Binder, KTM, +18,459
9. Marini, Ducati, +20,541
10. Vinales, Aprilia, +21.486
11. Pol Asparagus, Honda, +22,707
12. Bezzecchi, Ducati, +23,408
13. In Giannantonio, Ducati, +26.432
14. Alex Marquez, Honda, +28,710
15. Morbidelli, Yamaha, +29.433
16. Dovizioso, Yamaha, +38.149
17. Darryn Binder, Yamaha, +59.748
– Oliveira, KTM, 3 laps down
– Bagnaia, Ducati, 7 laps down
– Martin, Ducati, 11 laps behind
Mir, Suzuki, 14 laps left
– Fernández, KTM, 21 laps down
Rins, Suzuki, 22 laps left
– Gardner, KTM, 24 laps left
Championship status after 7 of 21 Grand Prix:
1. Quartararo 102 points. 2 Aleix Espargaró 98 3 Bastianini 94 4 Rins 69 5 Miller 62 6 Zarco 62 7 Bagnaia 56 8 Brad Binder 56 9 Mir 56 10 Marc Marquez 54 11 Oliveira 43. Morbidelli 19 18 Bezzecchi 19 19 Alex Marquez 18 20 Dovizioso 8 21. Darryn Binder 6. 22. Di Giannantonio 3. 23. Gardner 3.
Constructors' Championship:
1. Ducati 156 points. 2. Yamaha 102. 3. Aprilia 99. 4. KTM 84. 5. Suzuki 80. 6. Honda 67.
Team WC:
1. Aprilia Racing 131 points. 2 Suzuki Ecstar 125 3 Monster Energy Yamaha 121 4 Ducati Lenovo 118 5 Red Bull KTM Factory 99 6 Gresini Racing MotoGP 97 7 Repsol Honda 94 8 Pramac Racing 90 9 LCR Honda 48 10 Mooney VR46 Racing 1 Yamaha RNF 11 Med Tech Factory 1 Yamaha RNF3U . 3