As part of the live event "House of Huawei" (May 18 in Milan, Italy), the Chinese manufacturer will present the Huawei Watch GT 3 Pro as well as the Huawei Watch Fit 2 and Huawei Band 7. COMPUTER PICTURE reveals what they both have fitness innovations on the box.
Huawei Watch Fit 2: Sporty smartwatch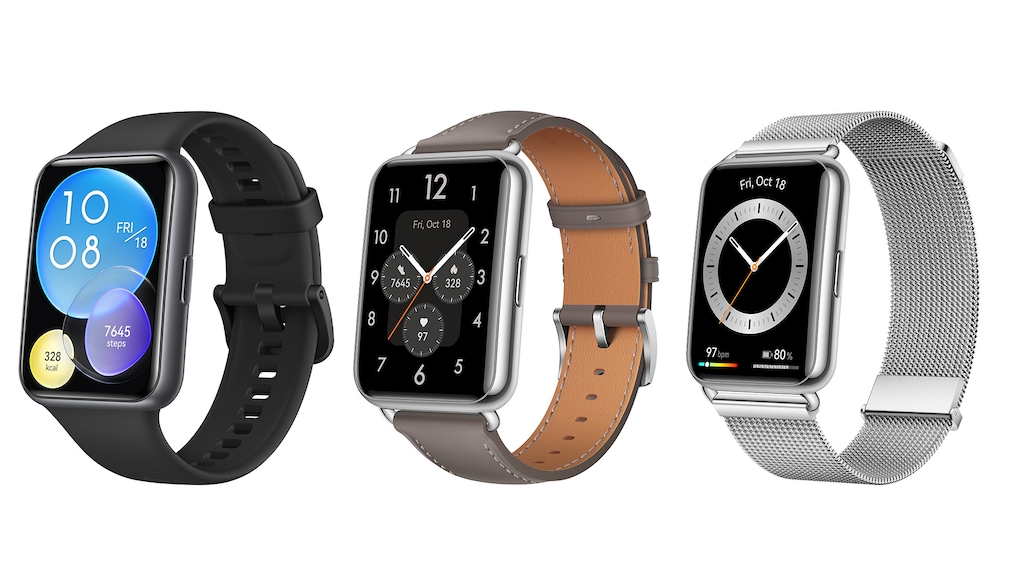 Huawei Watch Fit 2 is an entry-level smartwatch with several health features. The heart of the smart time indicator is a 1.74-inch AMOLED screen (about 4.4 cm) that displays content with a pixel density of 336 pixels per inch (pixels per inch) and a resolution of 336×480 pixels. This is roughly equivalent to the resolution of the Apple Watch Series 7 in the 42mm version (352×430 pixels). The display takes up about 72 percent of the case. Watch Fit 2 comes in three versions: Active Edition, Classic Edition and Elegant Edition. Depending on the variant, you get the smartwatch with a silicone, leather or metal bracelet. Compared to the Huawei Watch Fit, the successor offers not only a microphone but also speakers. This makes it possible to transfer calls from the smartphone to the smartwatch via Bluetooth. In addition, Huawei relies on a number of fitness features. For example, users can choose from 97 sports modes. For runners, the Huawei Watch Fit 2 has the Huawei Running Ability Index (RAI) ready. It analyzes the user's height, age, weight, fitness and running experience to make a training plan. Huawei Watch Fit 2 will be released on June 1, 2022 and costs depending on the edition 149.99 (Active version) 179.99 (Classic Edition) el 229.99 euros (Elegant edition).
Huawei Band 7: Cheap tracker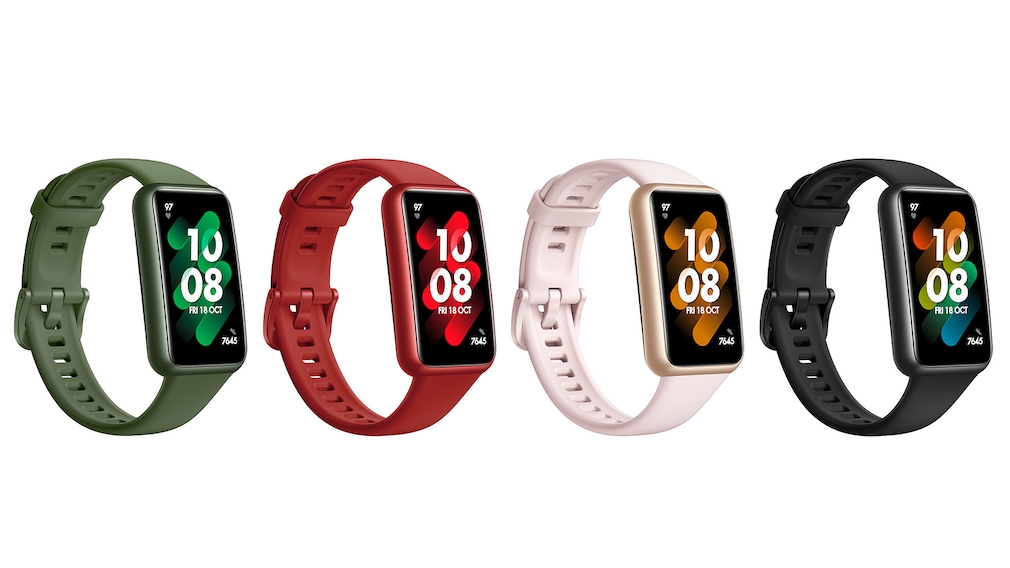 The fitness tracker Huawei Band 7 also offers an AMOLED screen. The 1.47 inch (3.73 cm) screen displays content with a resolution of 194×368 pixels and occupies 64.88 percent of the case. For sports enthusiasts, the device offers 96 different sports modes, including outdoor cycling and swimming. It also tells you your heart rate and oxygen levels. The fitness tracker determines both values ​​via the Huawei TruSeen 4.0 sensor, which is located on the underside of Band 7. Its sensors should also help track the menstrual cycle. In addition to the heart rate, it also measures the skin temperature and thus predicts the exact cycle. But Huawei also promises useful features in addition to health features: Connect the fitness tracker to your smartphone, it shows incoming calls and messages or reminds you to take medication with set alarms – for up to 14 days. That is, according to Huawei, as long as a battery charge lasts during normal use. Intensive use reduces battery life to ten days. Huawei Band 7 is released d June 16, 2022 in the colors green, red, pink and black at a price of 59.99 euros.