13:49
Verstappen can set a record
The Dutchman can claim his third victory in a row this weekend. It would actually be his personal best, for the reigning world champion has never won four races in a row in his career!
By 2021, he will already have three wins in a row. However, two of the three races took place in Spielberg, plus a victory in France. So this would be the first time he would win three races in a row on three different tracks.
After the victories in Imola and Miami, Helmut Marko does not believe in a walk-through. "It's going to be hard to catch up. I do not think we will win every race, it will be an up and down," Marko said on 'Sky'.
---
13:37
Classic Mercedes track
Mercedes and Hamilton have been undefeated in Spain for five years now! The record holder has won every race there since 2017. With a total of six victories, Hamilton is also the record winner in Barcelona along with Michael Schumacher.
And if he and teammate Nico Rosberg had not clashed in 2016, Mercedes would probably still have been completely undefeated there in the hybrid era, for they could also win the Spanish Grand Prix in 2014 and 2015.
Due to the great rule revolution this year, the previous successes this year are of course completely worthless. In any case, I would personally be surprised to see Mercedes again at the top in Spain in 2022.
---
13:12
Aston Martin: Updates for just one car?
"We're getting a big update package in Barcelona," Vettel announced a few days ago. Some even talk about a "B version" of the AMR22. But Vettel may not even be able to enjoy the new parts in Spain.
Because colleagues from 'Auto Bild' report that supply chain issues could possibly ensure that only one update package could be available initially. And that would probably get more Stroll.
So far, it's just rumors, so we'll wait and see.
---
12:52 kl
30 years ago today …
… Nigel Mansell set a new Formula 1 record! The Briton won the San Marino Grand Prix in 1992 and won the fifth of five races of the season. There had never been such a perfect start in the best class.
And the record actually stands to this day! Michael Schumacher was later able to win the first five races of the season in 2004. So far, however, no rider has achieved six victories in the start …
---
Photo gallery: The longest winning streak in Formula 1
---
12:31 p.m.
Williams: Qualification is the big issue
Most recently, Albon has been convincing regularly with great catches. But of course they are only possible (and necessary) because he regularly starts far behind in the race.
"It's hard to score points when you qualify in 18th or 19th place," said team manager Jost Capito. Because FW44 runs much better in the race than in the qualification.
"The buying speed and the car's performance in the race is really good," Capito emphasizes. However, the car's 'potential' only shows up regularly on Sundays.
"We just need to keep track of the qualification," the team manager said. Then it becomes easier with points. And these extreme races to catch up will no longer be necessary …
---
12:12 p.m.
Why the test times are not worth anything
Three days of testing have already taken place in Barcelona in the winter. The best time then went to Mercedes ahead of Red Bull and McLaren. However, there are several reasons why the Silver Arrows do not travel to the Grand Prix as big favorites.
First and foremost, of course, test times should always be treated with great caution, for no one knows who was driving how much fuel and so on. In addition, weekend conditions will be significantly warmer than February.
In addition, this year was the first rounds with the new cars. Therefore, the test was officially called "shakedown" at the time. Since then, everyone has developed their cars.
In other words, the times of that time no longer have any value today. If you are interested, you can still see the test results from February here!
---
---
11:33
Honda becomes the main sponsor
It's also a little strange: Although Honda left Formula 1 after the 2021 season, it will be the main and title sponsor of the Japanese GP in Suzuka this year.
It's not completely out of the blue, because the Suzuka track belongs to Honda. Nevertheless, it somehow seems strange in the first year after the official Formula 1 exit …
---
10:56
debut
After Niels Wittich served as race director at the first five races of the season, Eduardo Freitas makes his debut in Spain. But who is the man who shares the job with Wittich this year and is in charge for the first time this weekend?
We reveal this in our portrait!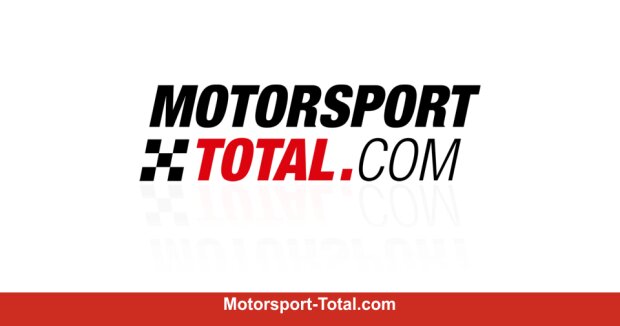 © Motorsports pictures
---
10:44
Speaking of Barcelona …
The course "did it" for us in this series of pictures as well. After all: we no longer have to deal with our number 1 this year! We welcome suggestions for a new leader 😉
---
Photo gallery: The 10 most horrible corners of the Formula 1 calendar
---
10:36
Will Barcelona get better with the new cars?
The Circuit de Barcelona-Catalunya is not very popular with many Formula 1 fans. On the one hand, this is because the drivers know the track more or less by heart, because so much has been tested there over the years.
Errors are therefore quite rare. In addition, the track hardly allowed previous overtaking maneuvers. And Gasly believes that will not change either. "We know it's hard to overtake on this track," he recalls.
"And so it will be – also with the new cars," he fears, explaining: "I would be surprised if suddenly there were ten times as many overtaking maneuvers as before." This is simply due to the "nature of the route".
Of course we are still hoping for an exciting race!
---
---
10:00
When will the World Cup match get tougher?
At the moment, the duel between Red Bull and Ferrari is still characterized by a lot of respect. But Christian Horner can well imagine that this will not be the case. "The first races [2022] were epic, "said the Red Bull team boss.
But: "If it continues over the course of the season, it's inevitable that it will boil over at some point," he predicts. Especially "in the second half of the year", he therefore expects a more intense World Cup duel.
He also assumes that Mercedes will be back in front "very soon". And with the story between Silver Arrows and Red Bull, we know that harmony should be over by then …
---