(Motorsport-Total.com) – Honda played no part in the awarding of the top places at the French Grand Prix in Le Mans. Marc Marquez finished sixth, 15 seconds behind. Takaaki Nakagami (LCR) followed in seventh place.
Marc Marquez passed Johann Zarco without a fight
zoom
Pol Espargaro was eleventh because he had to avoid the fallen Miguel Oliveira (KTM) in the final phase and lost positions as a result. Alex Marquez (LCR) scored two championship points in 14th place.
Even after seven races in the 2022 MotoGP season, Honda can still be found in sixth and last place in the constructors' position. According to Marc Marquez, this sixth place at Le Mans corresponds to reality. RC213V is not capable of winning on its own.
"It was a consistent, solid race," the Spaniard said. "It was our pace and I was sixth. I said on Saturday that our position is between fifth and seventh. Three riders fell in front of me. Without the falls it would have been ninth."
"I could not go faster. When Zarco passed me, I slipped out of the line so I would not lose any time. I let him pass and wanted to follow him, but he was faster. I did not have the speed."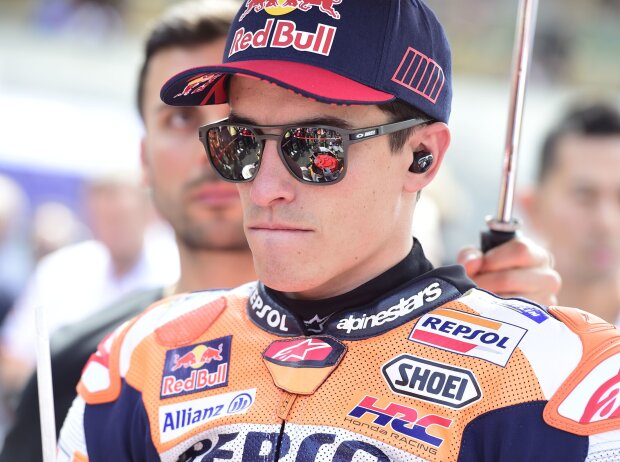 © Motorsports pictures
Mentally, Marc Marquez has already said goodbye to the World Cup zoom
"Sector 2 was difficult where you need turning and grip. The stop and go sector was okay, but we struggled with cornering acceleration on this track. It was the same problem as in Jerez. Turning needs to be improved."
He drives more carefully, also because he is physically disabled
"In Jerez I enjoyed it more because I could fight. There I also took more risks. Here I only took risks in the first place and then I was in my position. I did not feel comfortable and I saw that the risk to fall was high. "
Does this show the change in Marc Marquez? Would he have risked more a few years ago? "Yes, of course," laughs the 29-year-old. "If I had not been in the top positions three years ago, I would have attacked and fallen."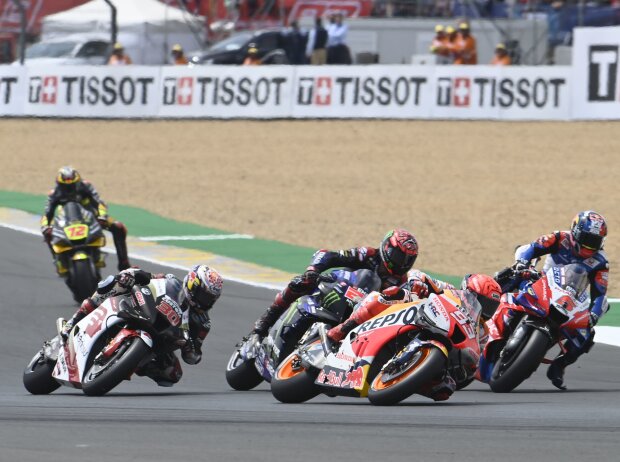 © Motorsports pictures
Marc Marquez only took risks in the battle for the positions in the starting phase zoom
"But now we're too far away to take that risk. So it's easier to accept the situation. I used to drive better. Now I drive differently and it's true that I can not drive the way I want to."
"Even though I do not ride at my best level, I am always the best Honda rider. That means the performance is there. But I do not ride well. In practice, I need other riders for a lap time. The rhythm is hard to find. But we are working. "
He also reveals that he was not physically at the level: "When I woke up on Sunday, I was not feeling well – my body but also my arm. But it was race day and I had to run. It was during the race okay. The level was normally, as in Portimao and Jerez. "
Pol Espargaro can not overtake
In the drivers' championship, Marc Marquez is the best Honda driver in tenth place. He is 48 championship points behind Fabio Quartararo (Yamaha). Espargaro can be found in an overall twelfth place. Le Mans was another frustrating run for him.
He was behind the KTM duo Brad Binder and Miguel Oliveira most of the time. Espargaro was heading for tenth place. When Oliveira crashed just before the end and Espargaro had to avoid him, he fell behind Luca Marini (VR46-Ducati) and Maverick Vinales (Aprilia).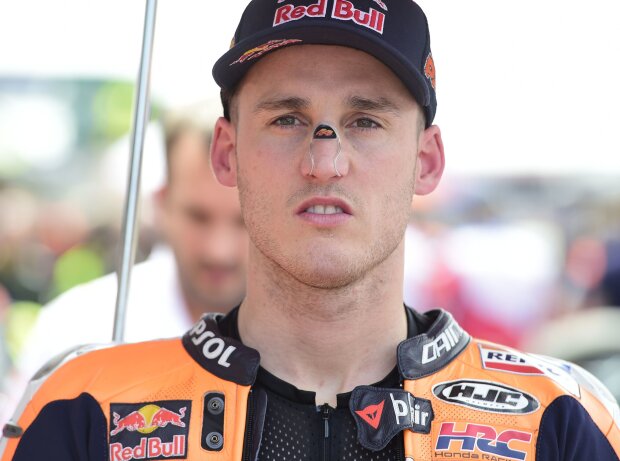 © Motorsports pictures
Pol Espargaro is also driving for his future and needs results zoom
"Very difficult," sighs Espargaro. "My biggest problem with this bike is that I can not overtake. I do not feel a strong aspect. I lost in acceleration because the grip was very low. Only on the brakes could I clear the ground."
"But because I lost acceleration, I had to catch up with the brakes and brake later to be able to overtake. I tried to overtake the KTM six times, but six times I went off the line."
"In Jerez I was also behind Brad and could not overtake. I lost a few positions due to Miguel's fall. The result is bad. I was usually very fast here. I really like the track and I have been here my whole career quickly."
The future is also at stake for Espargaro, as rumors say his contract with Honda's factory team will not be extended. Therefore, the Spaniard needs good results. "I thought I could get a good result here. But even here I could not prove that I am fast."