15:05
Interruption time!

Thus, we have reached the end of our ticker week. Like the best class, we take a short break and return on Monday, where my colleague Norman Fischer welcomes you.
Of course, our portal will also continue this weekend. Have fun with it, enjoy the days off and see you!
---
14:57
The biggest change …

… but there were in the following years:
---
Photo gallery: The most varied Formula 1 seasons
1980 Formula 1 season: 7 different winners in 14 races – Alan Jones (5), Nelson Piquet (3), Rene Arnoux (2), Jean-Pierre Jabouille, Jacques Laffite, Didier Pironi, Carlos Reutemann (1 each)
image series

---
14:44
Is there a monotonous season at the top?

Of course, the World Cup match between Verstappen and Leclerc is a lot of fun. But it is also a fact that so far we have only seen two different winners in five races. Some had hoped for significantly more variety before the season.
Should the winner be Verstappen or Leclerc next week in Barcelona, ​​it would even be the dullest start to the season since 2019. At the time, Hamilton and Bottas even shared the first eight victories among themselves.
Then there was always a third second race winner at the latest at the sixth race of the season. We will see. By the way: There has never been a season with only two different winners in Formula 1 history!
There have always been at least three different riders at the top of the podium.
---
14.20
The worst F1 cars of the millennium

Present: Mercedes W13 is of course not that bad 😉 After all, the Silver Arrows have already secured two podium places this year! It should look completely different to "make it" in this photo series …
---
Photo gallery: The 10 worst Formula 1 cars of the millennium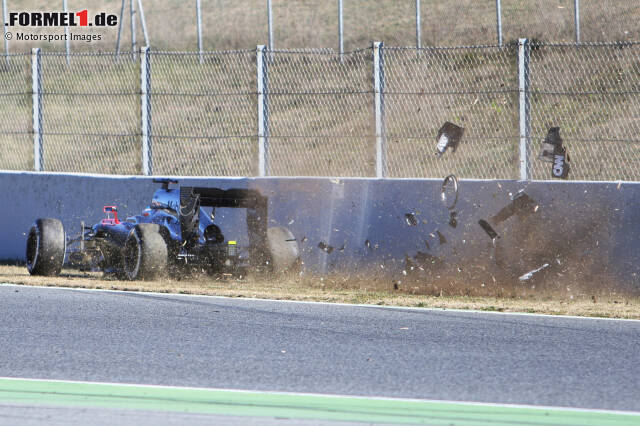 # 11 McLaren MP4-30 (2015): This time we start with a little "dishonorable mention". McLaren and Honda are starting a new era with high hopes and want to build on successful times with Senna and Prost. But even getting started is bumpy: Poor reliability and a mysterious Alonso crash promise poorly.
image series

---
13.55
Russell: Believe in the car

The Mercedes newcomer does not want to write off the season just yet. "We have Friday [in Miami] showed that we have a fast car. The car is fast, I am absolutely convinced of that, "Russell emphasizes.
"That [Leistung] is in there. We just have to find a way to get this achievement out. If we find this solution and get the car perfectly into the window, then we are so much faster, "he is sure.
"We all believe we can do it," he clarifies. Therefore, it is not an option to build a brand new car now. "So we stick to what we have and think in all directions," Russell said.
---
13:37
Speaking of Monaco …

The Grand Prix will only take place in two weeks. However, Formula E was already running two weeks ago. Many readers would therefore like to know from us whether the course will be completely closed again in the meantime. Answer: No!
The historic Monaco Grand Prix with classic race cars will also take place in the Principality this weekend. You can also follow him on the social media channels of Monaco Automobile Club:
---
1:23 p.m.
Leclerc and Villeneuve Ferrari

40 years ago, Gilles Villeneuve died in an accident at Zolder. Ferrari came up with something special to celebrate the anniversary of his death last Sunday.
So Leclerc was allowed to drive a few laps in the 1979 Ferrari 312T4. In the car, Villeneuve became vice world champion. The video for it is here:
---
13:04
72 years ago today …

… the first race of the Formula 1 World Championship took place in Silverstone – without Ferrari, but with a triple victory for Alfa Romeo, led by Nino Farina. Exciting background information about the first Formula 1 race can be found here:
Silverstone 1950: The first Formula 1 World Championship race
---
Photo gallery: Time travel Silverstone 1950: Impressions from the very first Formula 1 race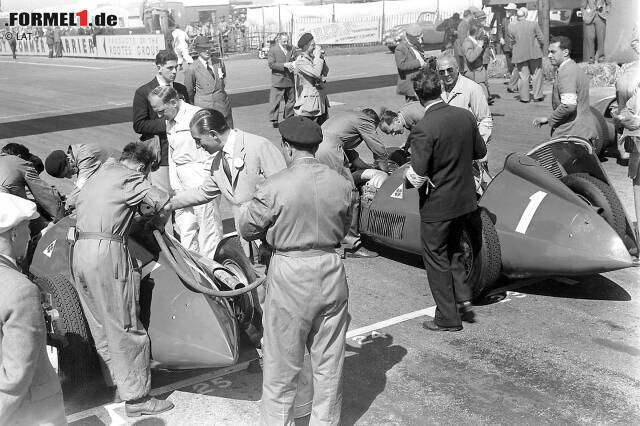 Starting signal for Formula 1: The coveted starting number 1 was worn by Juan Manuel Fangio in the first race in the history of the World Championship at Silverstone. He starts in the Alfa Romeo 158, which is set to become the most successful car in the first Formula 1 season.
image series