Felix Magath has lost his temper. Four days before the relegation final at Borussia Dortmund, Hertha's head coach talked casually about his impressive career, the most formative moments of his football life and, of course, about his rescue mission at Hertha BSC on the podium of the Berlinlounge event in the Berlin publishing house's news. café.
Magath certainly had reason enough to be tense in the face of Hertha's final to stay up in the league. "A descent would be a disaster," Magath says. Despite the enormous pressure, the 68-year-old seems to be keeping a cool head. His 50 years of experience in the football industry will help him with this. Half a century, first as a player, then as a coach with a total of 12 titles won.
During the 90-minute conversation with initiator Said Yasavoli, who is mostly able to welcome well-known personalities from business and politics, Magath reveals to the guests in the Feratti building on Alte Jakobstraße that despite all the routine "used almost never the night before the struggle to sleep ".
Felix Magath knights Prince Boateng as Hertha leader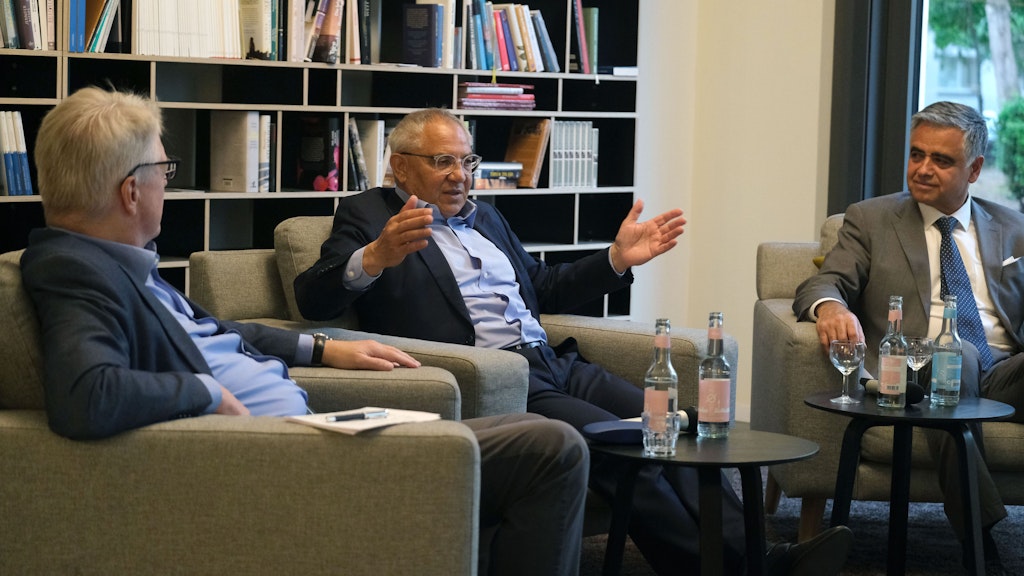 After all, the situation is still precarious. Hertha must score points along with the twos on the final match day to avoid slipping down to 16th place and avoid relegation. If you lose in BVB, you are dependent on the support of Steffen Baumgart, the coach of 1. FC Köln, who plays with his team in VfB Stuttgart on Saturday.
Still, Hertha's head coach took good time for the meeting, which is primarily used to establish business relationships. Magath, wearing a light blue shirt and a dark blue suit, visibly feels comfortable, always leans back in the chair and usually responds in great detail. Magath has already stressed that his rescue mission at Hertha BSC is the hardest job of his career. He explains to the guests of the Berlin Lounge why: "This team was not a team."
Then Magath becomes concrete: "We have two or three very good foreign players in the squad, but they have not taken root in Berlin yet. Then we have two or three good German players who like to be here, but who still have to improve quality. " In short: The structure of the team was his biggest Hertha challenge after taking over from Tayfun Korkut after five defeats in a row.
Felix Magath gives Hertha a disastrous certificate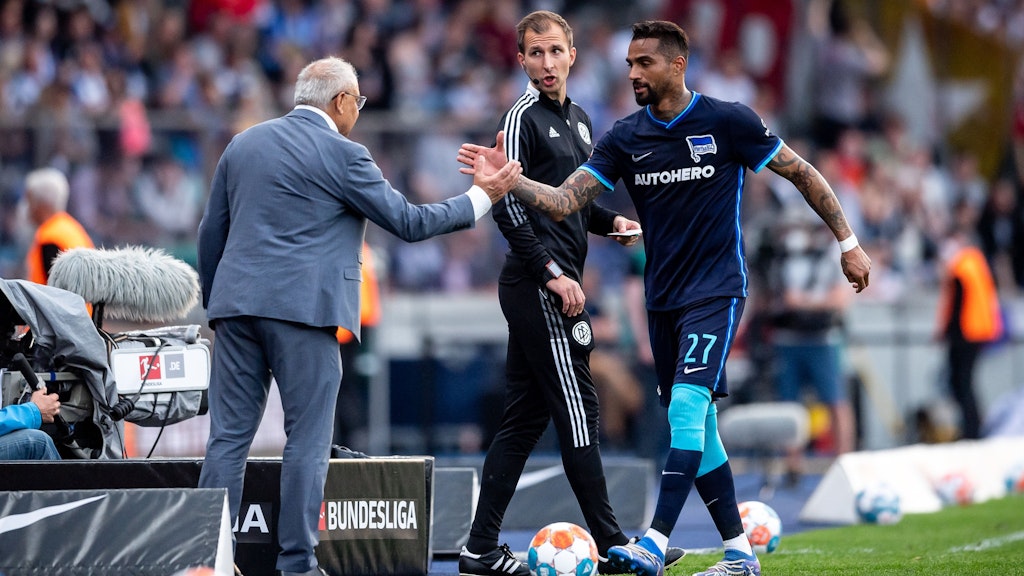 His key: Prince Boateng. Magath nobles Hertha's prodigal son, who returned to Berlin with great fanfare in the summer after an impressive career, but played neither under Pal Dardai nor Korkut. Magath: "It would not have been possible without Prince. He is the only one accepted by all. With his presence, he helped to create a unity out of the team. "
One of Magath's tricks was to strengthen the 35-year-old Boateng, to make him valuable again athletically by letting him play more offensively than his predecessors. Another was his leadership style. Magath, known for his hard training with heavy medicine balls and thus as "Quälix", describes himself as "authoritarian". Means: Only his words count plus clear rules and instructions.
Magath's Hertha Judgment: Make Everything New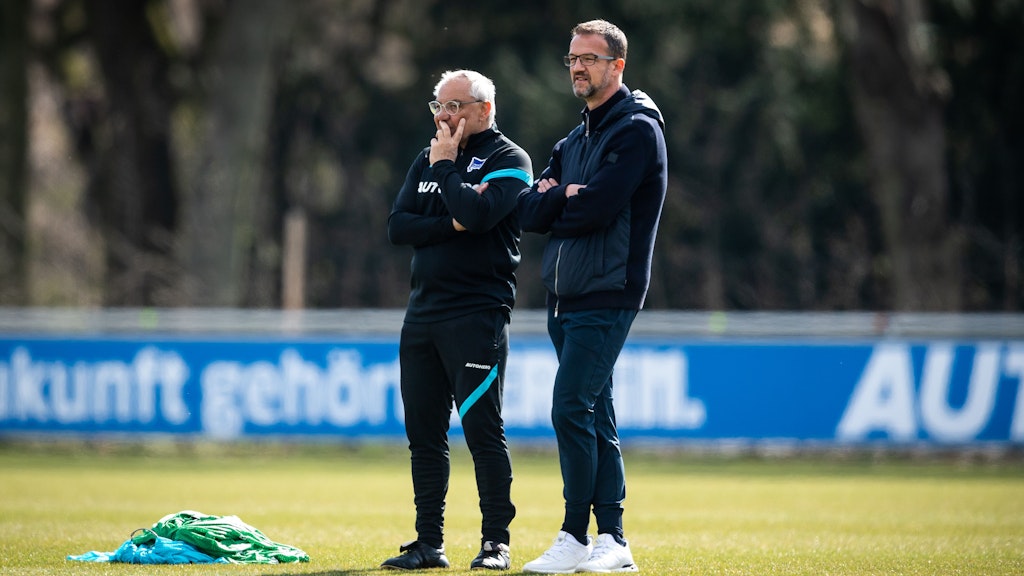 Magath copied this from his former coach at Hamburger SV: "For Branko Zebec, discipline was incredibly important to be able to play football successfully. And that's what it's all about. I took it from him." Therefore, Magath admits that he "failed" to take decisive countermeasures after the victories in Augsburg and against Stuttgart and a 1-1 draw in Bielefeld. "Everyone was happy afterwards. Before the Mainz match we thought yes, we can do it now. Because discipline brings success, but success destroys discipline, "explains Magath.
According to his definition of success, he gives Hertha a disastrous testimony: "I think one has to measure success based on the financial means." Therefore, his double double with FC Bayern and the championship with VfL Wolfsburg was not his biggest success, but the rescue of Eintracht Frankfurt in 2000: "It was my best coaching performance."
He could now top that with Hertha. As you know, for the Blue and Whites, even in the third year after Lars Windhorst's 374 million euro injection, the biggest investment in the history of the Bundesliga is about avoiding relegation – while 1. FC Union with much less money has made again. jumped into international business. Therefore, when asked what he would recommend to the club in the future, Magath's Hertha verdict was harsh: "The club must have a complete overhaul."
Fredi Bobic announces Hertha upheaval
Magath has already proven that he can just as well step in as a lifeguard. But that's probably not the case with Hertha. Sports Director Fredi Bobic has already announced a switch. Sandro Schwarz should probably push this forward instead of Magath. "I feel very comfortable in Berlin. But it is clearly discussed that it is only about this season. Hopefully this job is finished on Saturday," says Magath.
Anyone who experiences how much fun and passion he still feels can assume that Magath's coaching career is far from over. No matter how his rescue mission at Hertha BSC ends.
Read more about Hertha BSC here >>