A fact finder is a useful journalistic facility. Basically. Incorrect numbers, names or incorrectly assigned or reproduced quotes sneak into the reporting, spread and are passed on incorrectly from one person to the next, essentially as a silent message. A fact seeker clarifies, for example, whether the number is really correct, what its source is, or how it arose methodically. If this task is performed thoroughly, it helps to raise the quality of the reporting.
Basically. But when ARD decided five years ago to install a "fact finder", they chose Patrick Gensing. A self-confessed leftist. Even by ARD standards. "Believing in numbers," Gensing condemned in public statements. It needs the expert to classify the numbers. So with him from the beginning finding "facts" was more like finding a "classification". The classification mostly went in one direction: his, to the left.
time to read
"Tichy's Insight" – this is how the print magazine comes to you
Therefore, the criticism against Gensing flared up again and again during the five years he worked. So he could not help but examine left-wing representatives like SPD leader Saskia Esken. In April, she posted a picture of herself and Ukrainian Ambassador Andriy Melnyk and wrote: After "again sharp criticism from Ukrainian Ambassador Andriy Melnyk of the Social Democrats' Russia policy, the SPD leadership met with the diplomat". A picture with the ambassador, a text that you met him. Esken's statement was so clear that the news agency dpa reported on it.
But then found picture-Reporter Paul Ronzheimer: The picture is older and the said conversation has not even taken place. A topic for Gensing's fact finder: The picture-One could not refute the ARD expert for misinformation. Therefore, he wrote in conclusion: "By targeted disinformation, old images and videos are deliberately used again and again to mislead the public." Now journalists are learning to formulate active sentences instead of passive ones and in this way call horse and rider by their names. Especially since Saskia Esken is clearly a public figure. But mentioning the SPD leader in one sentence with "specific misinformation" did not bring Gensing over the heart, which is known to be on the left.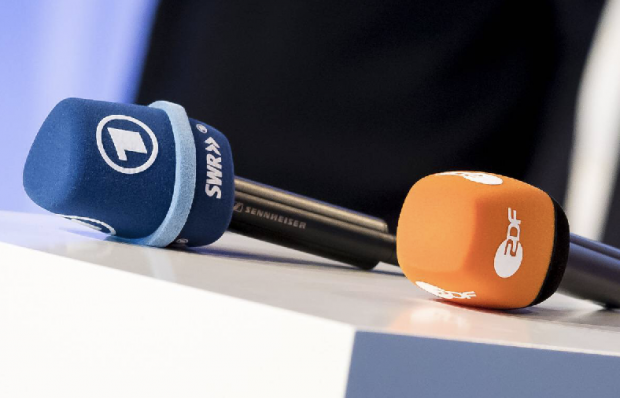 ORR apologizes
Newsticker: The mistakes from ARD, ZDF and Co always go in the same direction
Gensing gave the text the title "confusion after the Box tweet" – "confusion". Not "lies", "dizziness", "deliberately false statements" or at least "misleading statements". He chooses "confusion" after a popular left-wing way of reacting to one's own mistakes: to deny a mistake until there really is no other choice. And so, but only then, sorry to be misunderstood. Then you can always dismiss the issue by pointing out that you have apologized – even if in reality you were just saying that the others were too stupid to understand you correctly. Gensing may not believe in numbers. But for words. Especially when they let the world shine in his light.
But it's over now. In future, he will be responsible for media and communication in FC St. Pauli. A childhood dream, which Gensing documents with a picture from his school newspaper. Only: The job is noisy Hamburger Morgenpost only for the time being. Gensing represents Anne Kunze, who is on parental leave for a year. It is also a relegation from the German news champions to the football team of the second division. Two games before the end of the season, the club is three points behind a promotion spot and has the worst goal difference of the five promotion candidates.
Criticism of your own house
ARD and ZDF employees publicly show their fears for their employer
"I resigned, I was not thrown out," Gensing said clearly on Twitter as a journalist. He says this preventively before anything else is brought into the world. OKAY. In another tweet, Gensing writes: "I wish ØRR the necessary courage to bravely defend itself against irrelevant attacks and protect employees," the journalist said with a clarity that Oracle of Delphi was previously known for. As the Box tweet shows, doubt is appropriate when Gensing takes refuge in the vague. Then the speech skeptic looks for the words that make his worldview appear as facts.
Would Gensing want ARD to protect employees if they did not do so anyway? Gensing will not, according to his own statement, inform and contribute to more truth in the world: "Please understand that I can not say anything about the future of the #fact finder and the investigative departments, it is not in my hands," he writes on Twitter. It goes on to say: "There was justified criticism, but also many harsh personal attacks. But duck head? No. 'Sounds combative as FC St. Pauli – but not quite as a harmonious farewell.
Advertising