Duchess Catherine
She spends up to 60,000 euros on her wellness lifestyle
Duchess Catherine is an idol for many people. It is not only her style and her humanitarian work that inspires, but also her healthy lifestyle is a goal that is worth striving for for some – but this luxury has its price.
A lot of exercise, time out in nature and a balanced diet are the most important things for Duchess Catherine, 40, and her family. By official appointments on behalf of the Crown, Kate and Prince William, 39, always let you know what lifestyle they allow to maintain the home. You will be amazed at what Cambridges spends the most money on …
For Duchess Catherine, family health comes first

Kate's beauty secrets, of course, include some toiletries and facials as well as a big bill for her hairdresser. But for the Duchess, the focus is much more on health – and it costs a lot.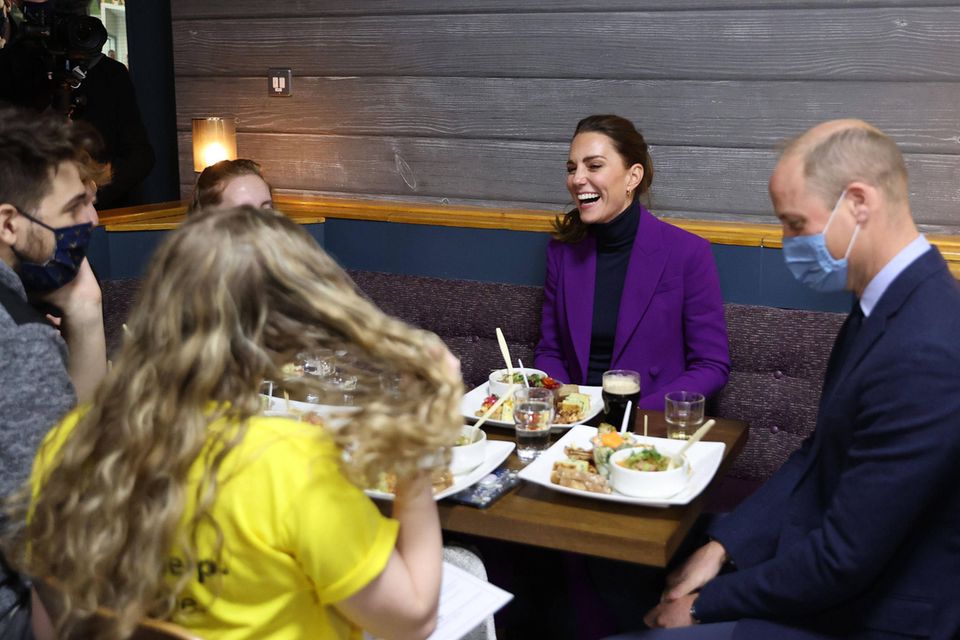 Healthy food, seasonal fruits and vegetables and a colorful selection of other fresh ingredients are a must at Kensington Palace. After all, it's not just about William and Kate wanting to take care of their own health, they also act as role models for their children. "We have carrots, beans, beets – an absolute favorite, Louis loves beets more than anything. Of course, Charlotte likes her Charlotte potatoes," the 40-year-old once revealed in a conversation with cookbook author Mary Berry, 87. 35,000 pounds (approx. 40,000 euros) The Duke and Duchess of Cambridge are supposed to spend on groceries alone, which "Vogue Australia" claims to have found out.
Duchess Catherine's beauty products are affordable

However, Kate's radiant appearance does not only come from her healthy lifestyle. Facials are said to increase her monthly expenses. As "Hello" reports, the mother of three underwent a monthly facial with bee venom. The mask enriched with the poison stays on the skin of the face for about 20 minutes and stimulates blood circulation. It is said to be the natural alternative to Botox, as inventor Deborah Mitchell, to whom Duchess Catherine swears, explains.
One of the monthly treatments costs around 80 euros. Annually, Kate is so close under 1,000 euros for her facial. In addition, however, comes the cost of Catherine's hair styling.
Kate's hair styling costs around 9,000 euros a year

For her well-groomed hair, the Duchess needs a salon treatment approximately every six weeks. This is where Prince Williams' wife is said to be drawn: to Richard Wards Hair & Metrospa in London. Kate is said to have liked the extra moisturizing treatments with keratin. According to the salon's website, the stylist charges £ 25 per person. 10 minutes. With a two-hour treatment, Kate's purse would later be 360 ​​euros lighter. With nine visits a year, it would run up to 3,240 euros. However, as "Vogue Australian" reports, there should be a color treatment upstairs, so Kate almost 9,000 euros hairdressing costs in the year lands.
" vendor-id="5e717c8e69966540e4554f05″ vendor-name="Instagram"/>
Duchess Catherine is addicted to several sports

Another cost at Cambridge: the sporting balance. Kate herself has been an avid tennis player for years and is said to have enrolled her children, Prince George, 8, Princess Charlotte, 7, and Prince Louis, 4, to teach at the club. The family chose Hurlingham Tennis Club in Fulham, London.
There is currently a waiting list for admission to the tennis club. As "Hello" reports, the annual membership fee should be over 1,100 euros. There is also an entrance fee of 3,350 euros. It is not known whether all members – including the young royals – will have to pay this amount. Otherwise, if all five Cambridges are registered, the family would one year Pay 5,500 euros for membership.
Your visit to Kingston will be sporty


56 pictures
Is Duchess Catherine still registered in the harbor club?

In addition to tennis, Kate also has to work out in the gym. It is well known that the royals have a dedicated gym at Kensington Palace. A rowing machine is said to be believed by the British media to be the Duchess's absolute favorite device. It is not known which model she owns – but it is assumed that Kate should have spent at least 3,000 euros on it.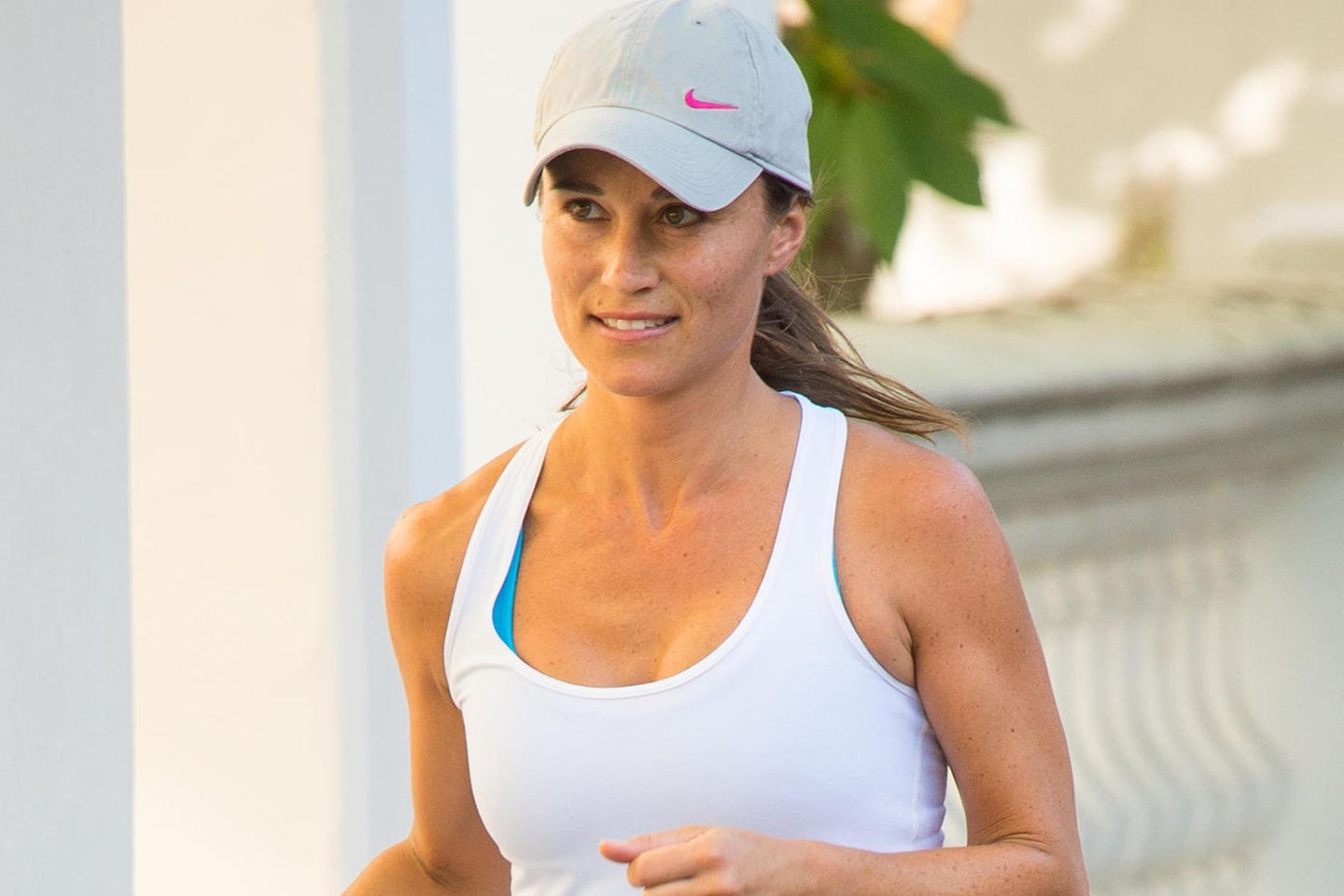 Whether William and Kate remain members of an outdoor gym is uncertain. In 2014, the Duke and his wife were said to be registered at the Harbor Club in Chelsea. Monthly they paid there almost 400 euros a month (mind you per person).
Sources used: hellomagazine.com, vogue.com.au, richardward.com, instagram.com
jna
Gala