After the failed qualification, Marcel Schrötter (Kalex) drove from 18th place on the grid to the top 5 in the Moto2 race at the "Gran Premio Red Bull de España" in Jerez. However, this does not solve all the question marks.
After finishing last in qualifying 2, Marcel Schröter's disappointment weighed heavily on Saturday, so the relief and joy around fifth place in the race on Sunday was all the greater. From 18th place, the 29-year-old Bavarian fought his way up the track and eventually won the duel against world champion Celestino Vietti.
"I'm really happy, it was a good race," Schrötter stressed shortly after the race in the intact box. "Of course a few people dropped out, but my pace was really good. If you think about the problems I had in qualifying and how slow I was – and now in racing trim I was close to my best lap time on the weekend in hot conditions. On top of that, I was pretty consistently fast and on par with the riders fighting for the win. That's what's really positive. "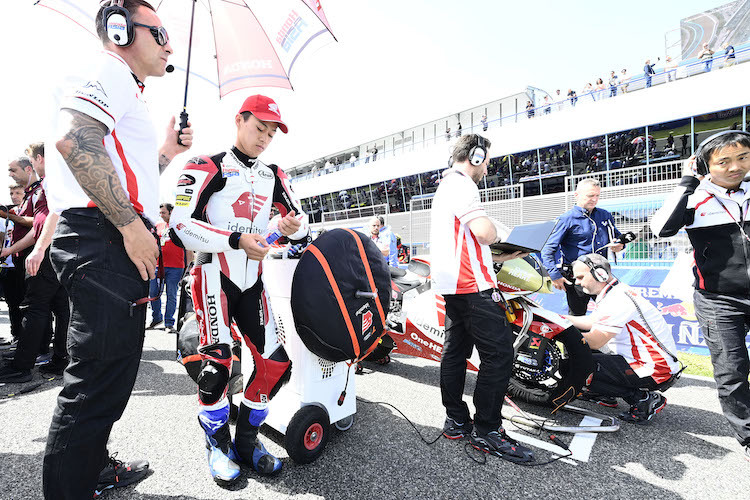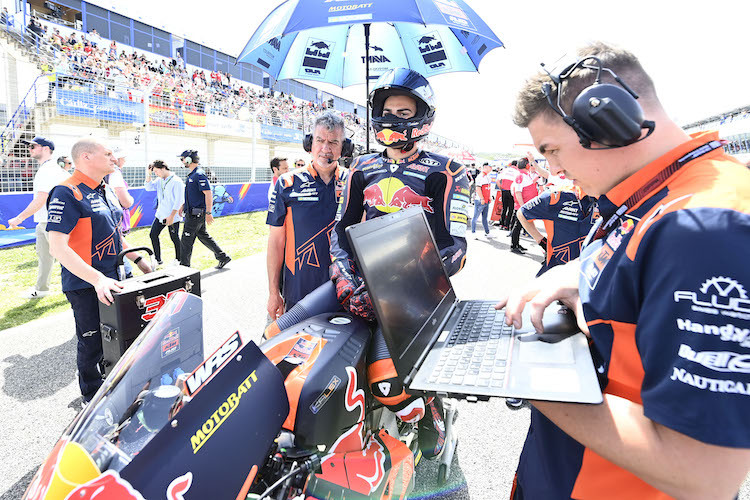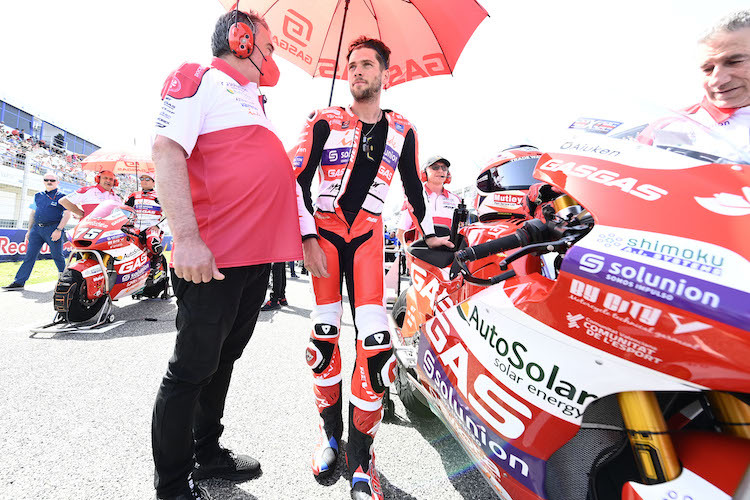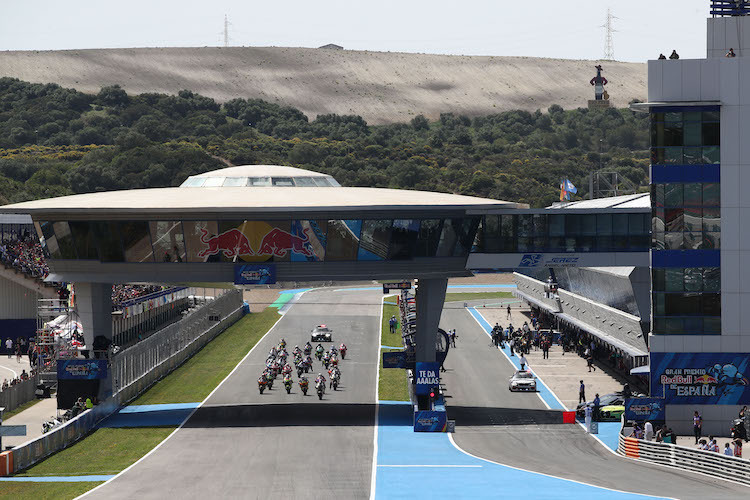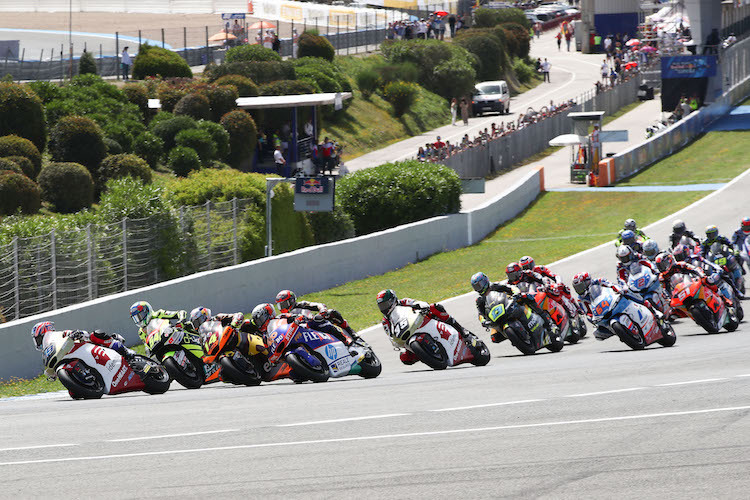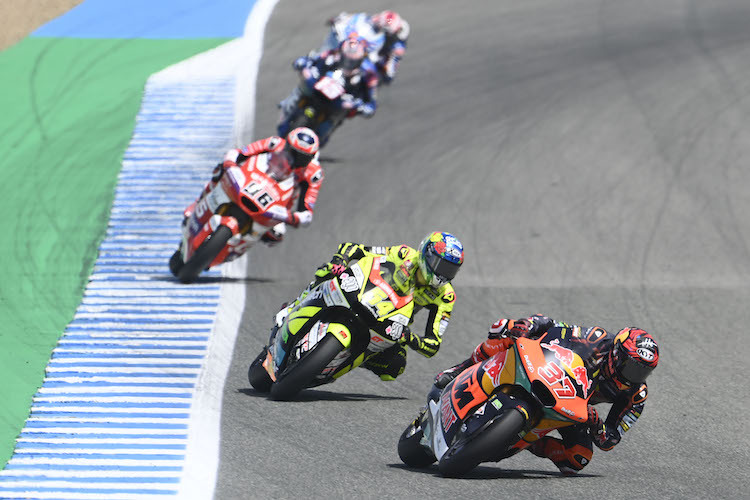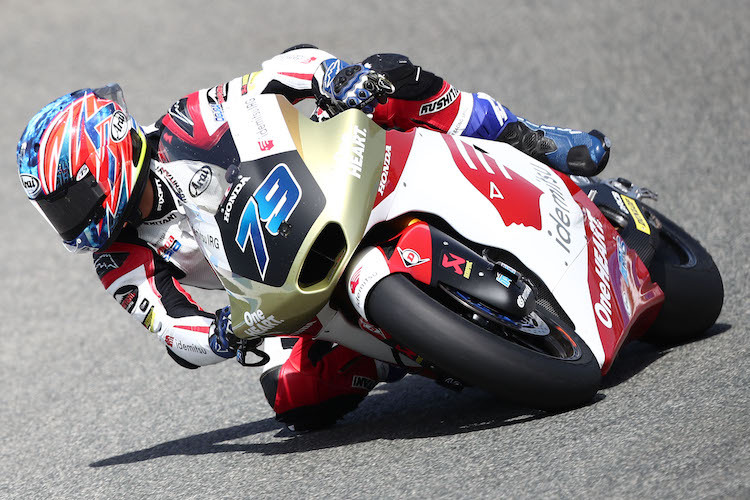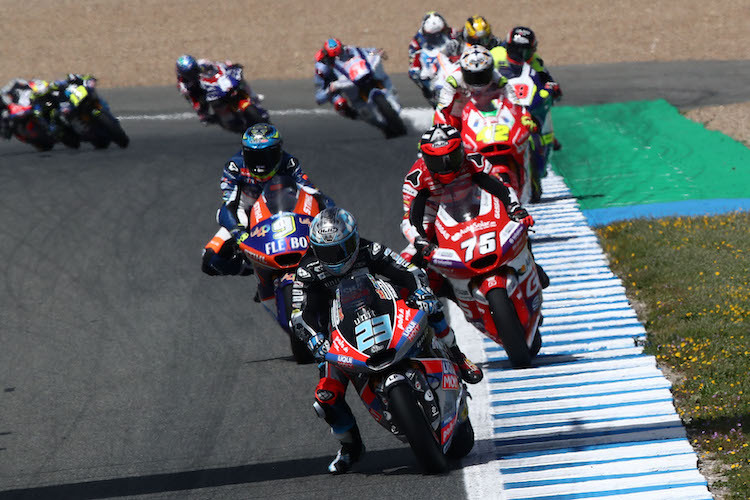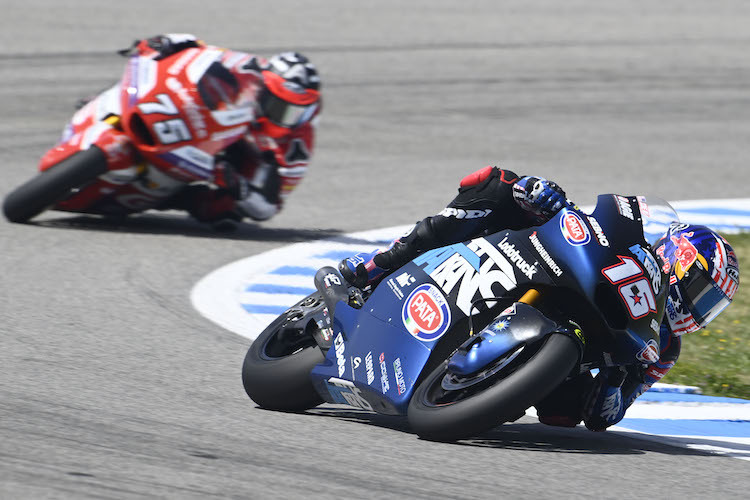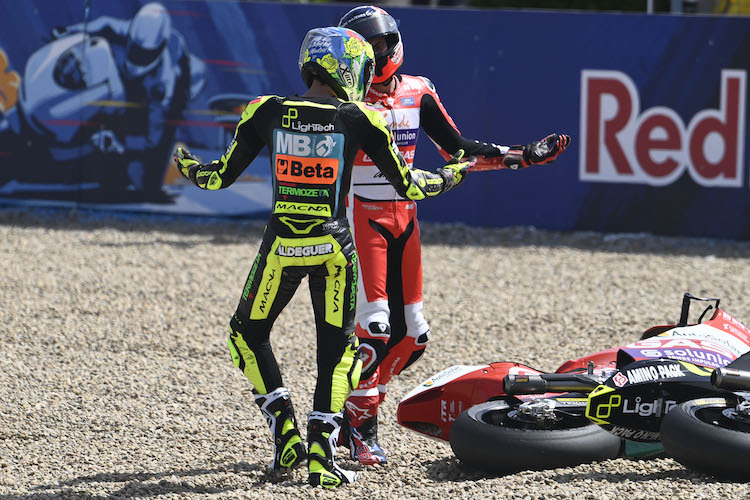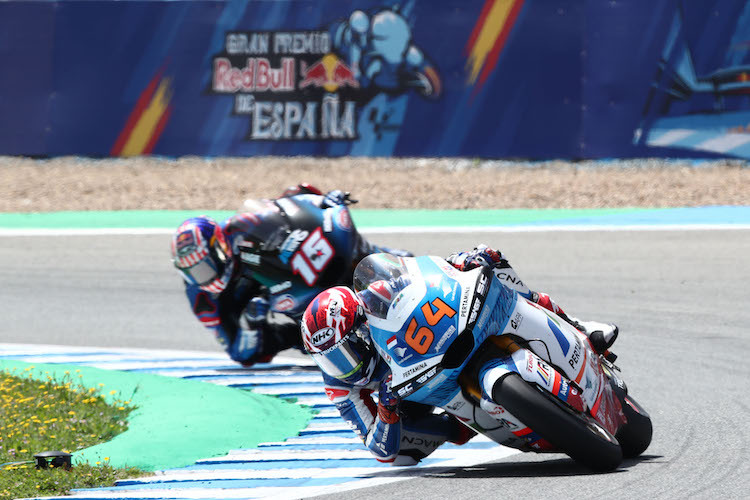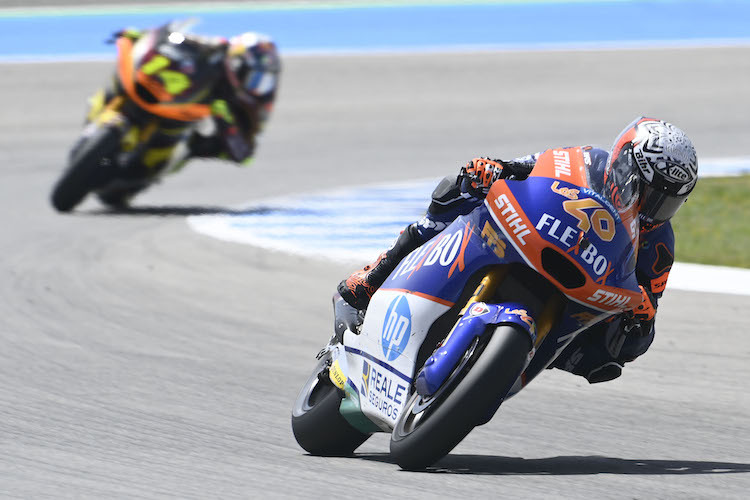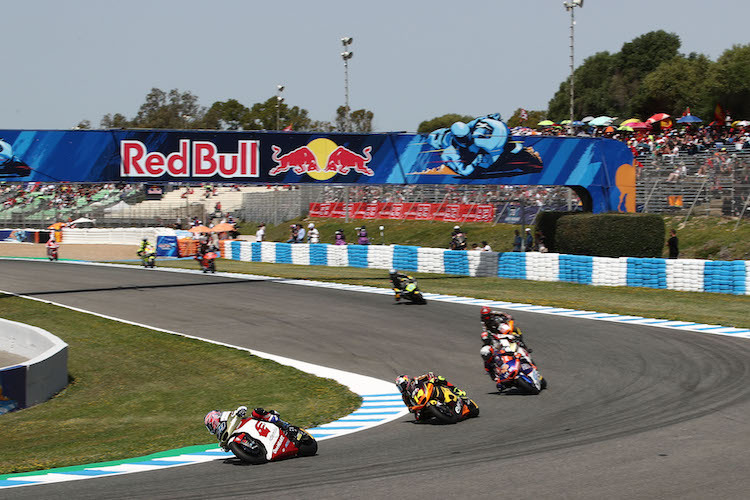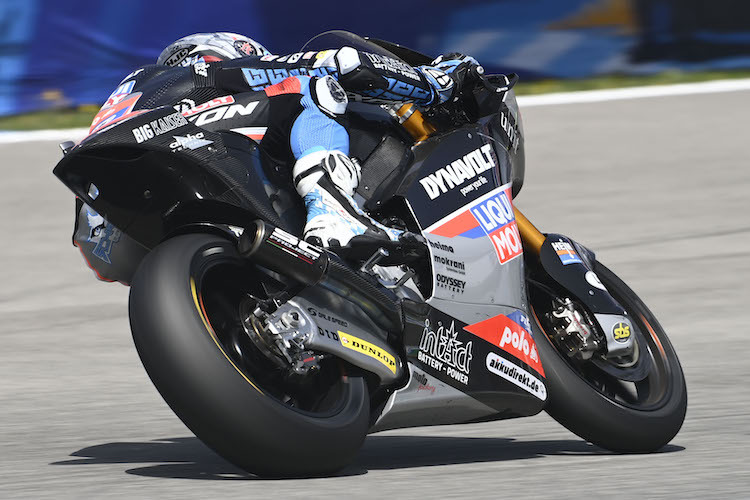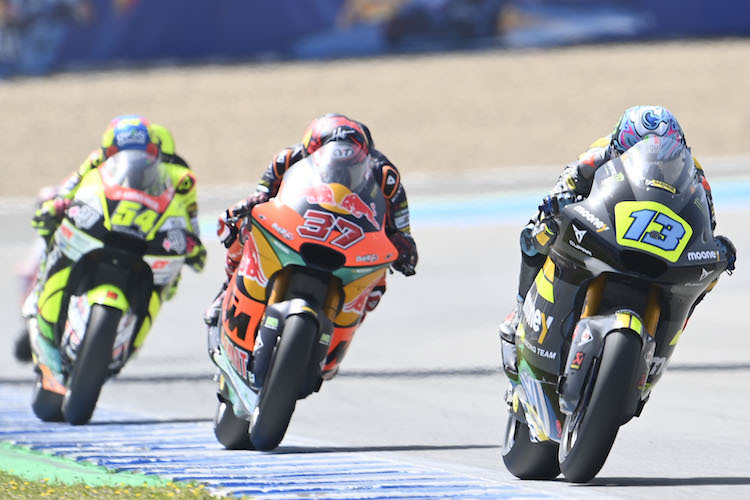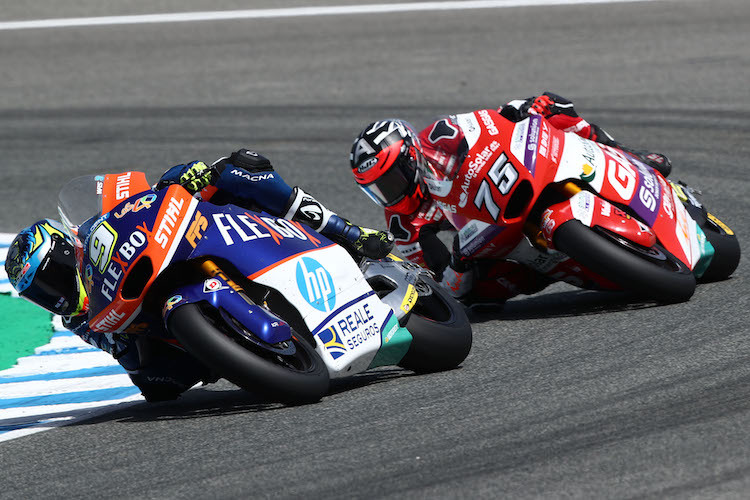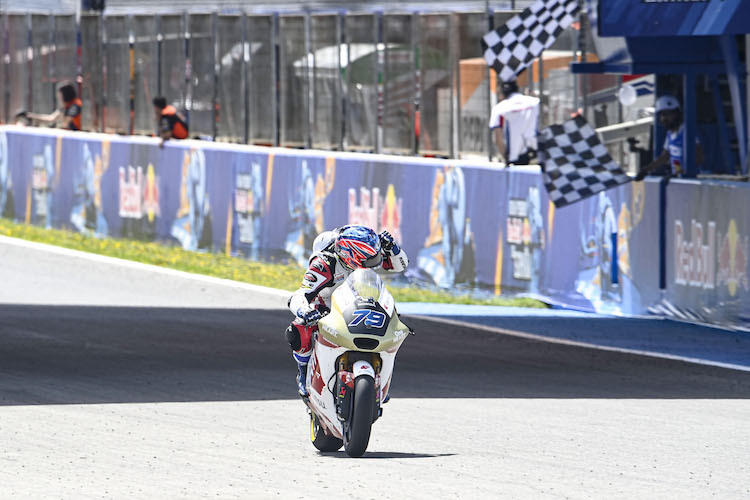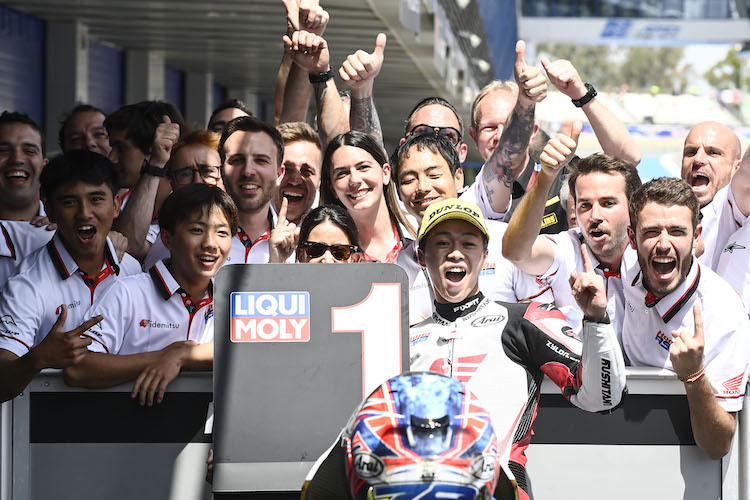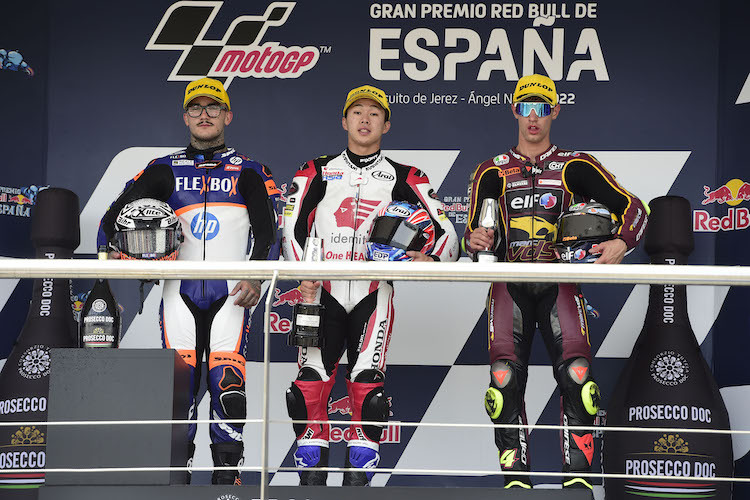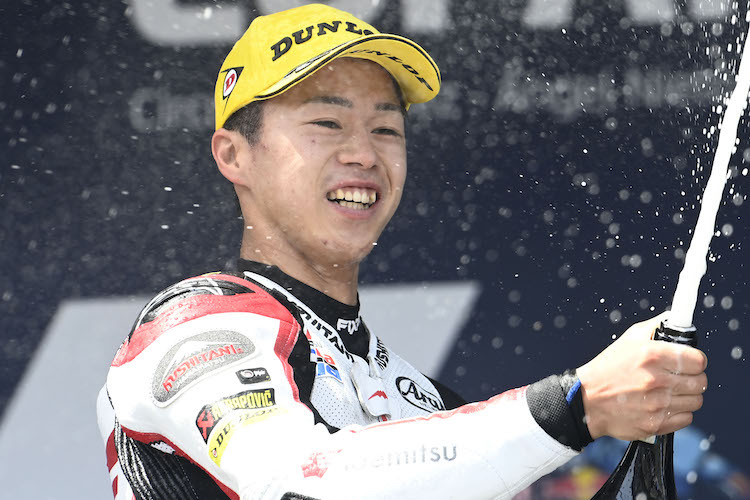 Marcel's best lap time in the race, a 1: 41,999, was only 0.242 seconds slower than Sam Lowes' fastest lap (1: 41,757). For comparison: In qualifying, the German had lost a second and a half to Ai Ogura's pole time (1: 41,289 min) with his 1: 42,818 min.
"I fought well, caught up well, and coming from 18th place nine seconds after the winner is definitely solid," Schrötter calculated. "You definitely lose five seconds in the first five or six laps. I also lost a lot in the fight with Vietti, which was a bit of a shame because I think it could have gone in the direction of Fernandez. I also struggled a bit with the arm pump against It was hard to drive and not make any mistakes. "
"It was a very good race and it was also very important to be number five. I think we can be very happy about that, "summed up the Kalex pilot from the Liqui Moly Intact GP Team.
Schrötter finished in the top 5 for the third time in a row, even though he had problems several times in qualifying this season. Does he and his crew have a plan to overcome the weakness in the qualification? "We do not have one, but we must find a plan," Marcel replied. "It's just inexplicable. From the outside it looks like, 'Yeah, now it's important, now the pressure is rising, now he's screwing up.' But sometimes in FP3 I almost feel more pressure to go straight into Q2 because it's cooler there and everyone is fast. I always manage to do that. Yes, the cool conditions suit me better. Everything feels better to me and my driving style. But the pressure is just like that. "
"Things have often gone wrong in qualifying. I try everything possible: I try to take it easy, very concentrated, to follow … Until now, everything just always goes wrong," Schrötter sighed. We just have to get back to what is my strength – the rhythm. If it's not enough in the end because of two tenths, then that's just the way it is. But I have to do my best lap after lap. It's 15 minutes, I just have to run full throttle every lap. If that's only 13th place, then so be it. Then maybe you can work little by little to squeeze a tenth out. I need to get back on track and we need to do better in qualifying. Because in races like today, you fight for the podium when we start from the first two, a maximum of three rows. "
"We need to think about what we can do to perhaps place the bike a little better in hot conditions. But I have to say that even though it was hot, the bike worked well now. The team did a fantastic job, "assured the new World Cup sixth.
Have any changes been made to the bike that can explain the big difference from qualifying to race day? "We tried a little thing for the qualification and changed it again, simply because the qualification was something bad. But there was actually nothing that could trigger such a bad performance," Schrötter stated. "Either I was really completely out of the mark yesterday , or it was really a tire problem you have every now and then. We changed rear tires, but the same is the case with the front. If it does not work optimally, I am not comfortable and I do not have turning and confidence, then it is easy to hit a boot.It is often such small question marks that can not always be solved.But I do not want to blame the tires, we just have to make sure that such a thing does not happen to us and that performance improves over a lap."
Moto2 result, Jerez (May 1):
1. Ai Ogura, Kalex, 23 Rdn
2. Aron Canet, Kalex, + 2,509 sec
3.Tony Arbolino, Kalex, +3,669
4.Augusto Fernandez, Kalex, +5.358
5. Marcel Schrotter, Kalex, +9.249
6. Celestino Vietti, Kalex, +12.122
7. Bo Bendsneyder, Kalex, +13.918
8. Joe Roberts, Kalex, +14,064
9. Albert Arenas, Kalex, +18,980
10. Jorge Navarro, Kalex, +27,767
11.Alessandro Zaccone, Kalex, +31.536
12. Jeremy Alcoba, Kalex, +33.308
13. Stefano Manzi, Kalex, +33.635
14. Barry Baltus, Kalex, +33,751
15. Lorenzo Dalla Porta, +33.836
Drivers' championship status after 6 of 21 Grands Prix:
1. Vietti 100 points. 2 Ogura 81 3 Arbolino 70 4 Canet 69 5 Roberts 57 6 Schrotter 47 7 Chantra 45 8 Navarro 45 9 A Fernandez 44 10 Lowes 35 11 Bendsneyder 34 12 Dixon 32 13 Alco 16 16 Arenas 29 16 8 Alco 16 8 Alco 16 8 Alco 16 8 Alco 16 8 Beaubier 16 19 Baltus 15 20 Fenati 7 21 Rodrigo 6 22 Zaccone 6 23 Ramirez 5 24 Kubo 4 25 Salac 4 26 Kelly 3 27 Manzi 3 28 Dalla Porta 1
Constructors' Championship:
1. Kalex 150 points. 2. Boscoscuro 20. 3. MV Agusta 5
Team WC:
1. Idemitsu Honda Team Asia 126 points. 2. Flexbox HP40, 114. 3. Elf Marc VDS Racing 105. 4. Mooney VR46 Racing 100. 5. Liqui Moly Intact GP 75. 6. Red Bull KTM Ajo 64. 7. Autosolar GASGAS Aspar 61. 8. Italtrans Racing 58 9 Pertamina Mandalika SAG 40 10 Lightech Speed ​​up 25 11 Yamaha VR46 Master Camp 23 12 American Racing 19 13 RW Racing GP 15 14 Gresini Racing 10 15 MV Agusta Forward 5