Marc Márquez is also the only hope for Honda in the MotoGP World Championship in 2022. But the superstar has never been on the podium this year, the competition is much stronger, Honda has too many weak points.
At the Circuito de Jerez, Marc Márquez once again outshone all his Honda colleagues, even though the Andalusian track is home to the Japanese Taka Nakagami. But the 59-time MotoGP winner has also had to admit that so far this year he has not been a candidate for victory – with the exception of Texas. "And I would also win there with another brand," Marc said Saturday in Jerez.
Marc then snatched Jack Miller on turn 5, where overtaking rarely happens normally. "I was third and wanted to push, but primarily defend my position. But unfortunately I made a mistake in the last corner, I slipped over both wheels in this tight left corner. Fortunately, I was able to avoid the fall and finished in fourth place, "said the 29-year-old Spaniard.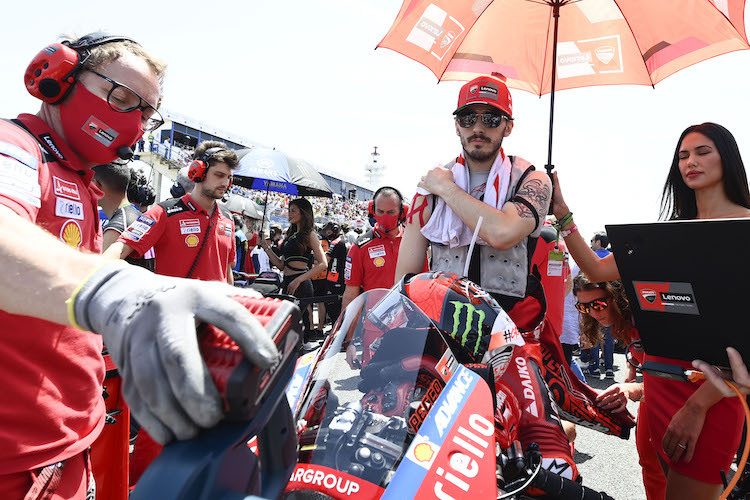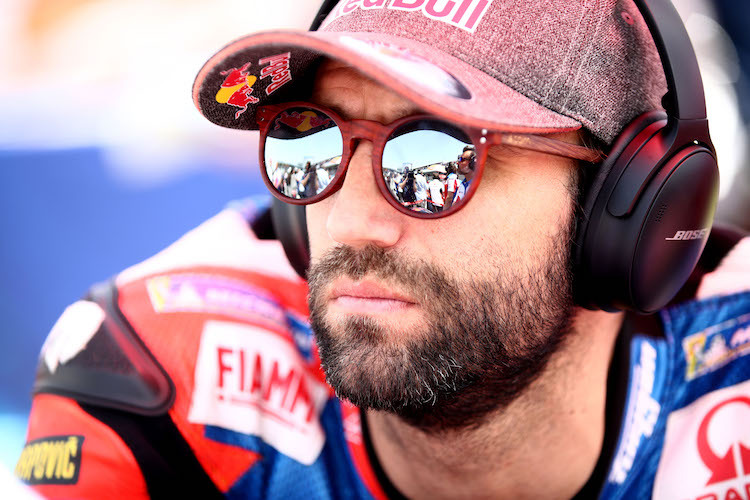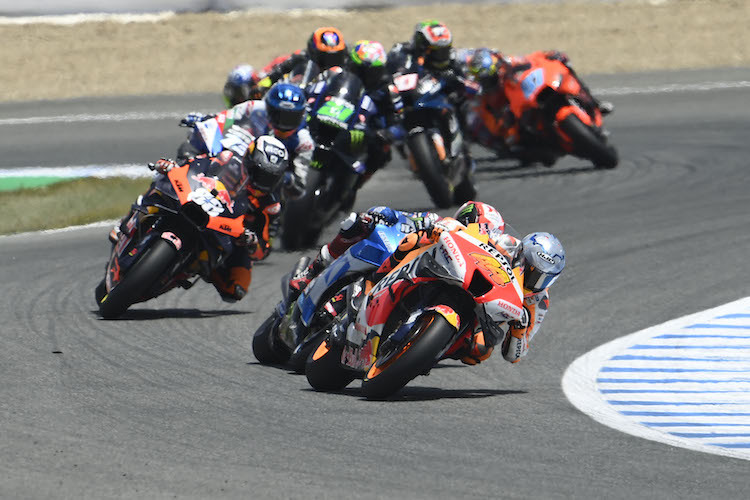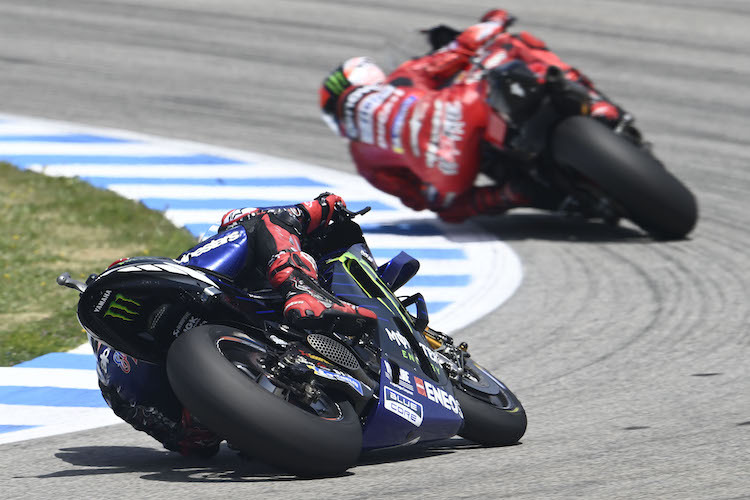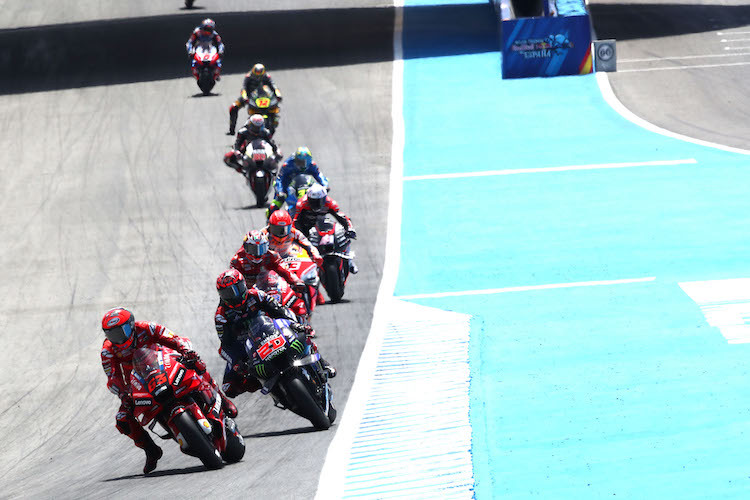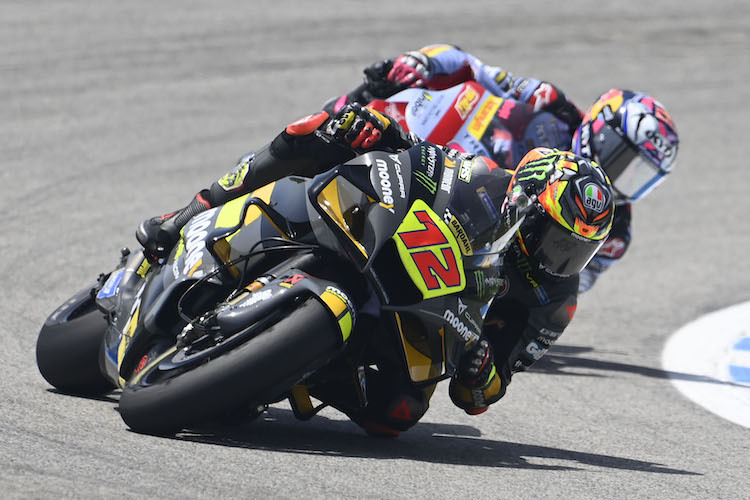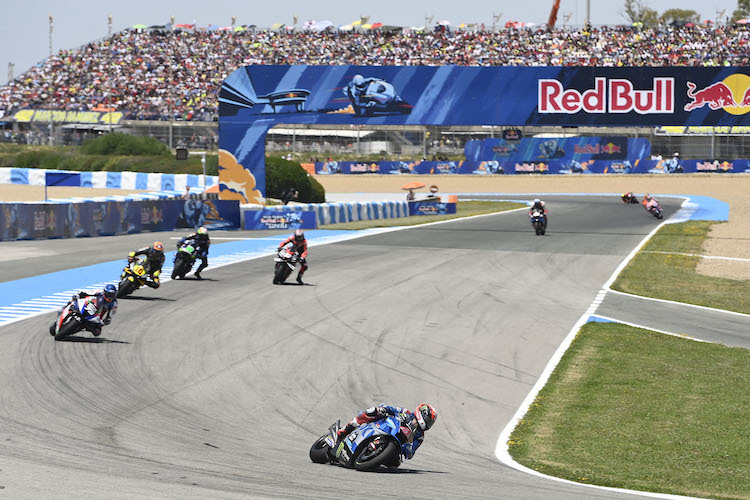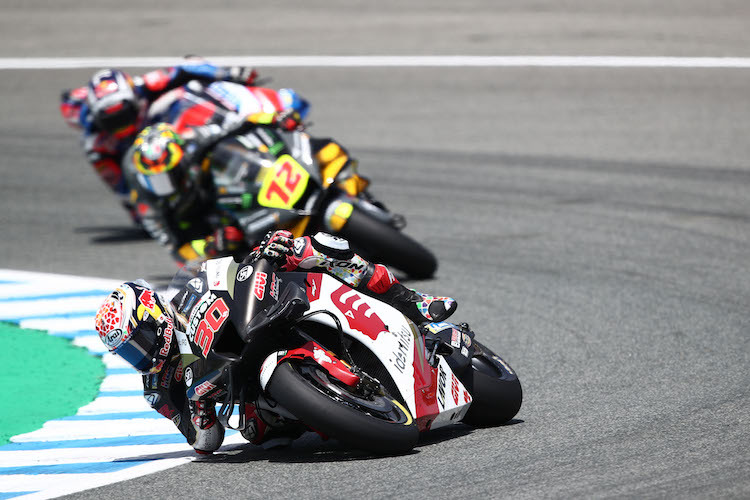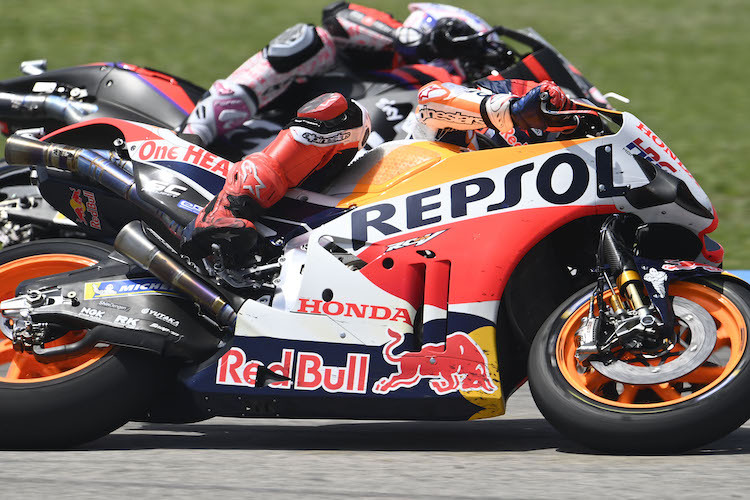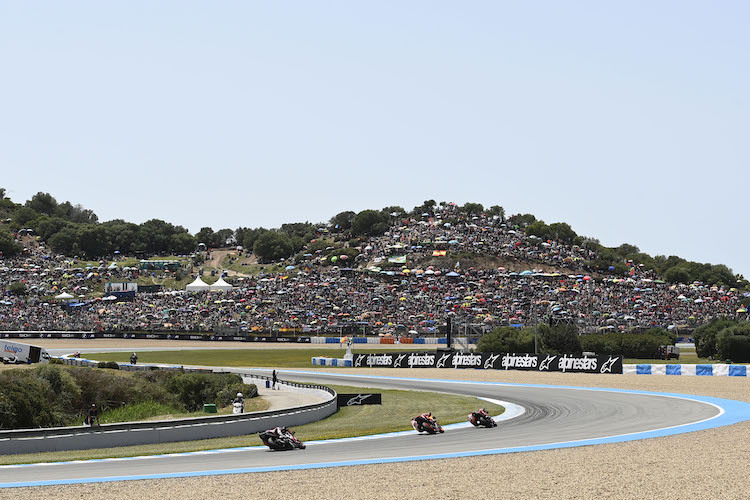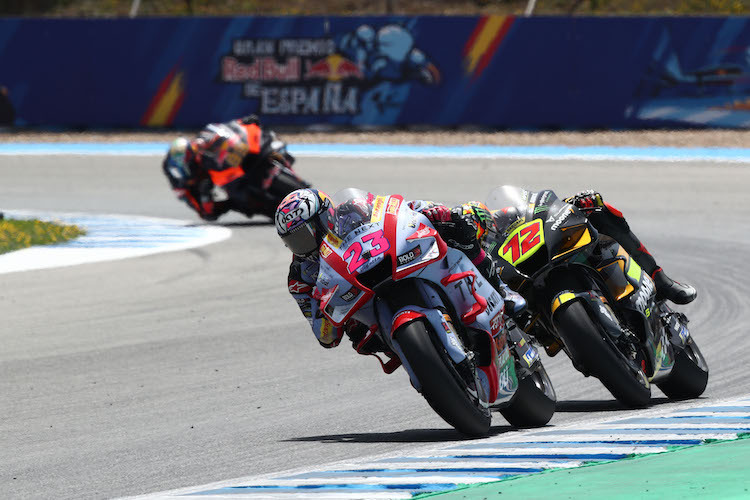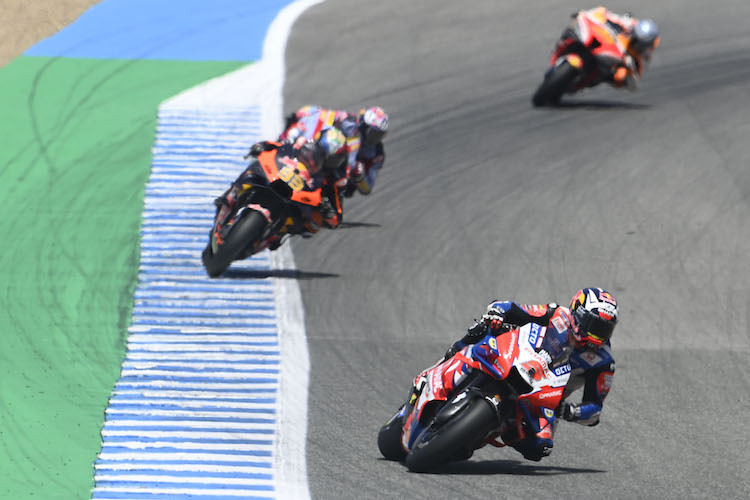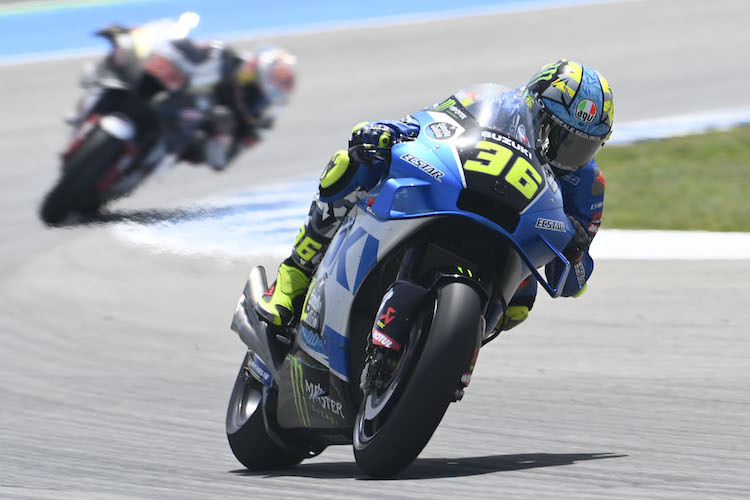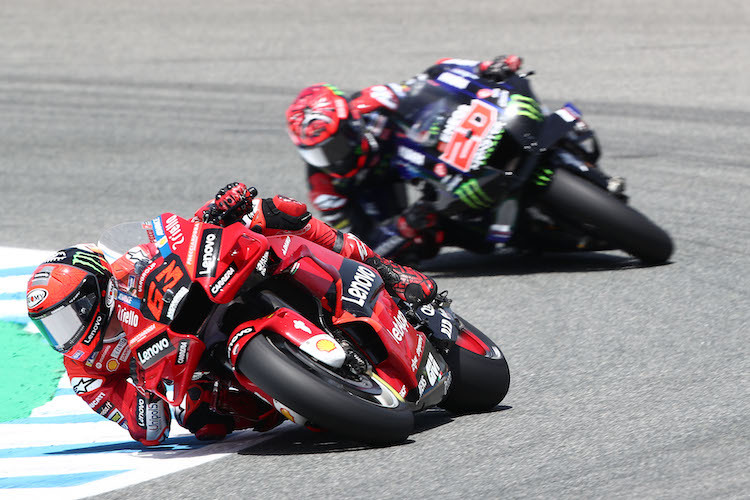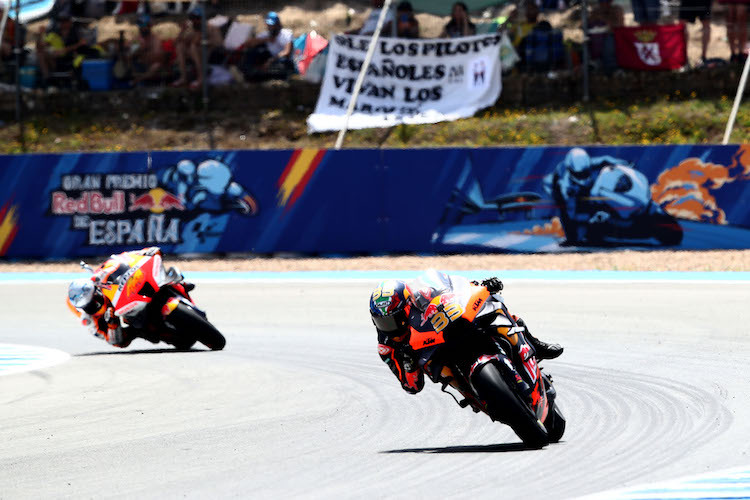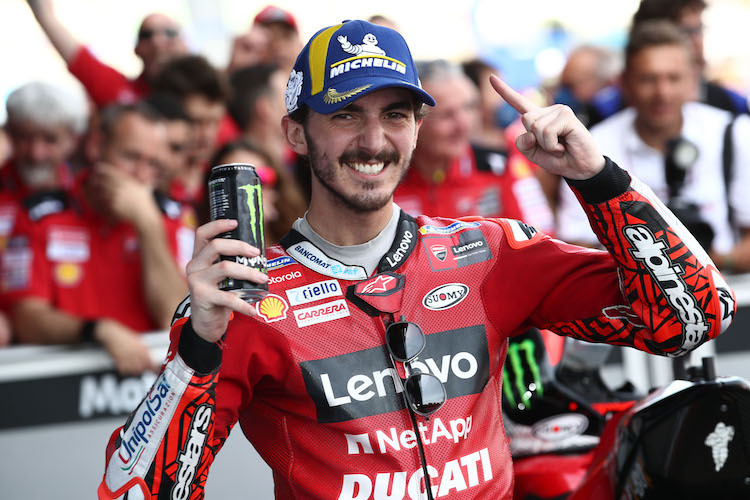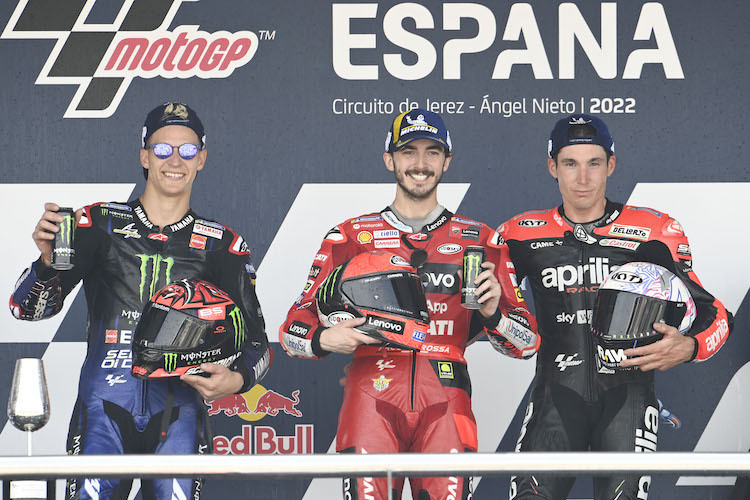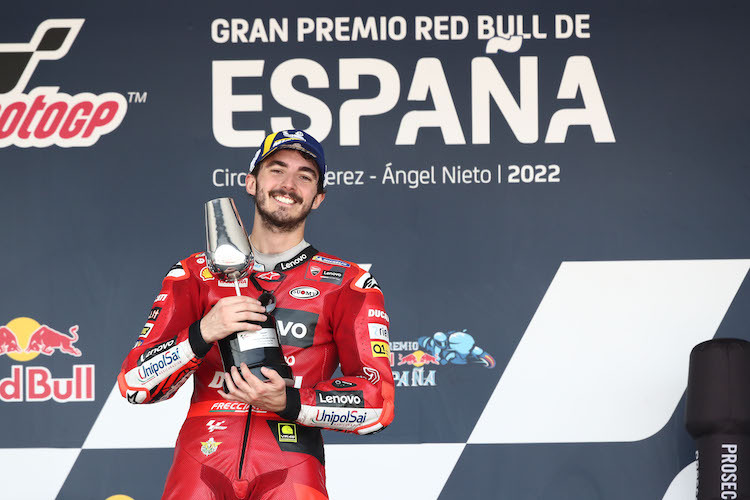 So far, Marc Márquez can not assess how long it will take before he can drive 2022 Honda on par with Quartararo and Bagnaia. And there will also be races where Jorge Martin, Johann Zarco, Enea Bastianini (already two victories this season), the two Suzukis or KTM will be completely in front again. And we should not forget his critic Aleix Espargaró, now number two in the World Cup.
The way back is definitely blocked. Honda can not compete with a 2021 chassis version this year. "Last year's Honda is a completely different motorcycle," emphasizes Márquez. "We can no longer use anything from last year. We went in a completely different direction with the new bike. We need to figure out how to make this racing machine more competitive. "
Marc admits he still has not figured out the current situation at Honda. "Some things are hard to understand. For example, my teammate has many ups and downs in the same weekend, on the same hill, under the same conditions and with the same bike. There is no connection with Honda. Nakagami has only been fast here so far, my brother Alex in Portimão. I'm the only one who's always been in the top 6, even though I did not compete for points in Indonesia and Argentina. I lost a lot of points because of that. But we do not have the speed, the pace and the rhythm that you have to use if you want to fight for victory. But I try to survive. "
Marc Marquez admitted that he stayed behind Jack Miller for so long, simply because he could not find an opportunity to overtake. "Aleix could not get past us either, even though he was much faster than us. But it's so hard to overtake a Ducati that way because Jack brakes so late. I had a hard time finding a place to attack. But I figured with that, if I can catch Jack, I can go at the same pace as him. "
"I have to say I did a good race today. One of my goals today was fifth place. And I got a 4th place ", stated Marc. "As I said, I'm currently setting myself goals that are achievable. Otherwise, my frustration will be too great. Fourth place is obviously not the result we want. But that's the position we can get at the moment."
"We must now analyze this result, find new motivation and emphasize the positive," says Márquez.
Results of MotoGP Jerez (May 1):
1. Pecco Bagnaia (I), Ducati, 25 laps in 41: 00.554 min.
2. Fabio Quartararo (F), Yamaha, + 0.285s
3. Aleix Espargaró (E), Aprilia, +10.977
4. Marc Marquez (E), Honda, +12,676
5. Jack Miller (AUS), Ducati, +12,957
6. Joan Mir (E), Suzuki, +13.934
7. Takaaki Nakagami (J), Honda, +14,929
8. Enea Bastianini (I), Ducati, +18,436
9. Marco Bezzecchi (I), Ducati, +18,830
10. Brad Binder (ZA), KTM, +20.056
11. Pol Espargaró (E), Honda, +20.856
12.Miguel Oliveira (P), KTM, +23.131
13. Alex Marquez (E), Honda, +25,306
14. Maverick Vinales (E), Aprilia, +27,358
15. Franco Morbidelli (I), Yamaha, +27,519
16. Luca Marini (I), Ducati, +29,278
17. Andrea Dovizioso (I), Yamaha, +35.204
18. Fabio Di Giannantonio (I), Ducati, +35,361
19. Alex Rins (E), Suzuki, +38.922
20. Remy Gardner (AUS), KTM, +43.378
21. Lorenzo Savadori (I), Aprilia, +44,299
22. Jorge Martin (E), Ducati, +1: 07.681 min
– Stefan Bradl (D), Honda, 15 laps left
– Johann Zarco (F), Ducati, 16 laps behind
– Darryn Binder (ZA), Yamaha, 20 laps behind
Championship status after 6 of 21 Grand Prix:
1. Quartararo 89 point. 2 Aleix Espargaró 82 3 Bastianini 69 4 Rins 69 5 Bagnaia 56 6 Mir 56 7 Zarco 51 8 Brad Binder 48 9 Marc Marquez 44 10 Oliveira 43 11 Miller 42nd 12 Pol Espargaró 3 Martin Vi 35 1bid 35 1 2 1bid 35 1 1bid Alex Marquez 16 18 Bezzecchi 15 19 Marini 14 20 Dovizioso 8 21 Darryn Binder 6. 22. Gardner 3.
Constructors' Championship:
1. Ducati, 131 points. 2. Yamaha 89. 3. Aprilia 83. 4. Suzuki 80. 5. KTM 76. 6. Honda 57.
Team WC:
1. Suzuki Ecstar, 125 points. 2nd Aprilia Racing 109 3rd Monster Energy Yamaha 107 4th Ducati Lenovo 98th 5th Red Bull KTM Factory 91st 6th Pramac Racing 79th 7th Repsol Honda 79th 8th Gresini Racing MotoGP 69th 9th LCR Honda 10/37 Mooney VR1NF29 1 Yamaha R1NF29 Racing Tech3 KTM Factory 3