Marc Márquez has not yet achieved a podium place this year, and his grid placements also leave a lot to be desired, and there is hardly a Grand Prix that takes place without a crash. "Still, I have to think positively," Marc sighed.
Marc Márquez starts the race from fifth place online at the "Gran Premio Red Bull de España" on Sunday. But he is aware that over 25 rounds he will not have a realistic chance of winning. Because Ducati star Pecco Bagnaia even ran 0.453 seconds faster than second-placed Quartararo on his pole vault. Marc even lost 0.975 seconds in the best time.
Even Gigi Dall'Igna, General Manager of Ducati Corse, was amazed at the performance of second-placed Bagnaia, who set the fourth-best Ducati qualifying time in 2022. "It was a special Pole. Because of the winding course and because of the lap times , "The goofy Italian remarked in an interview with SPEEDWEEK.com.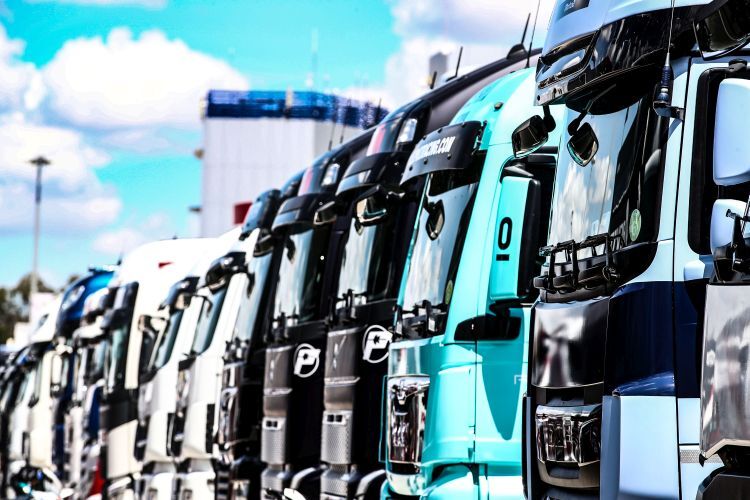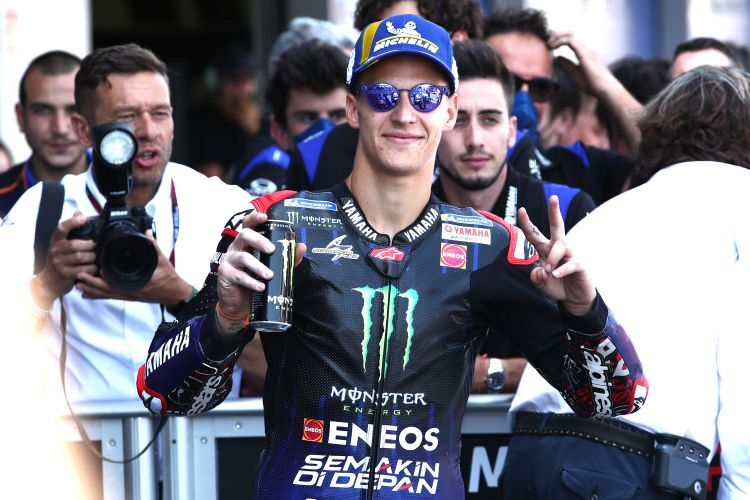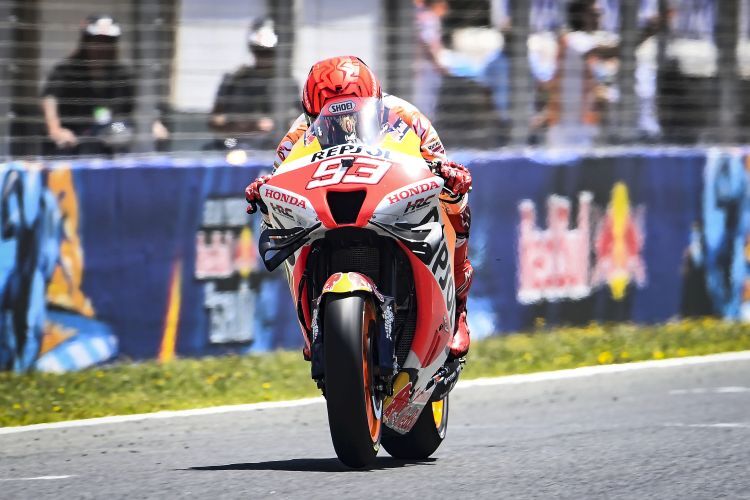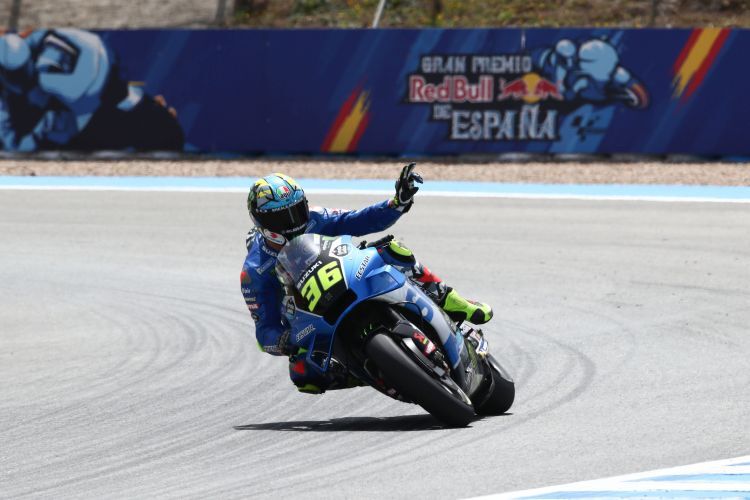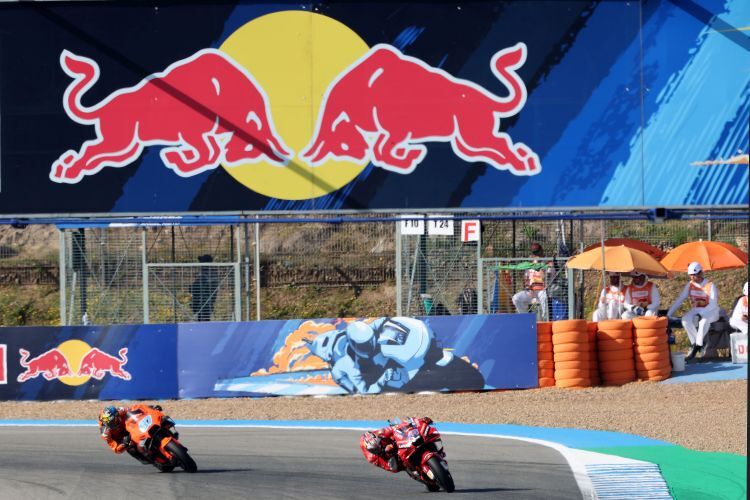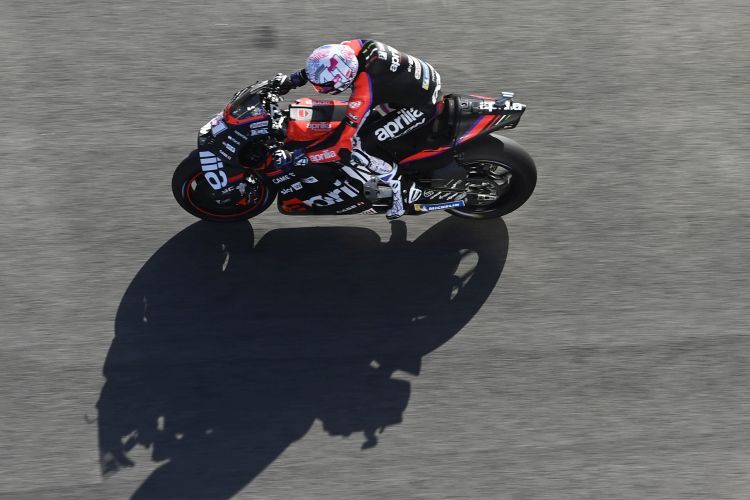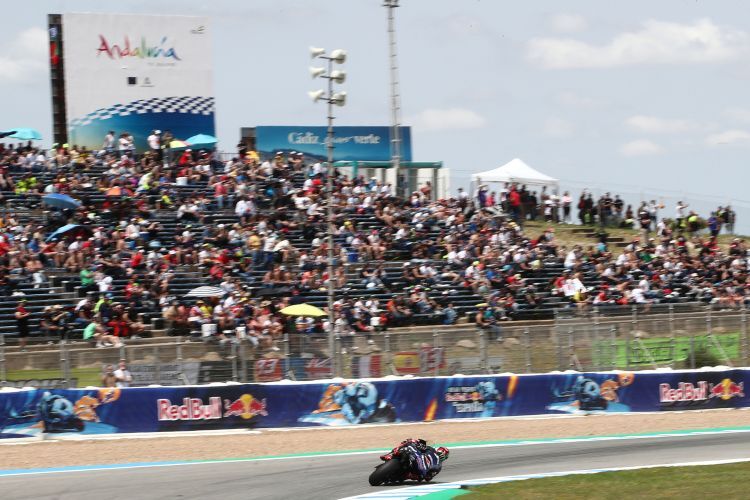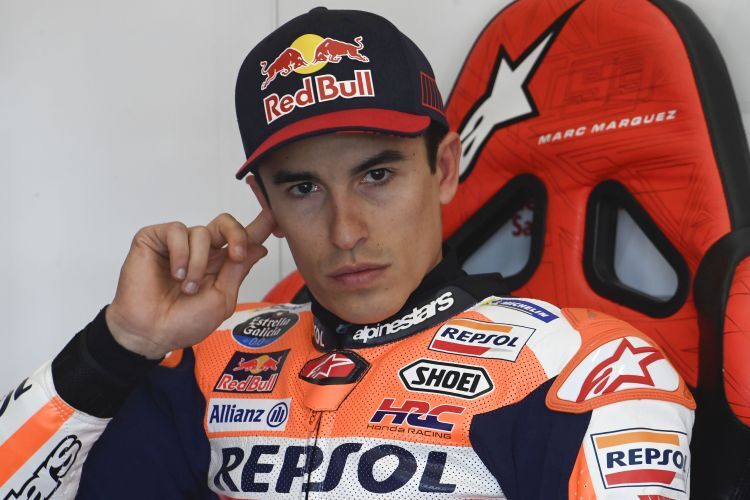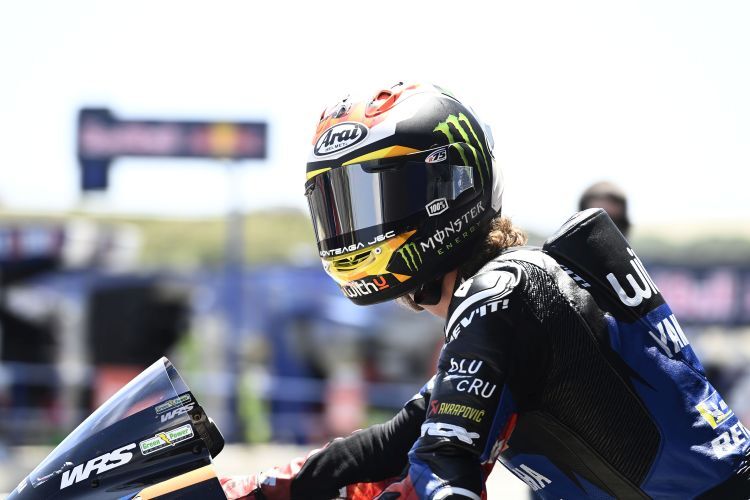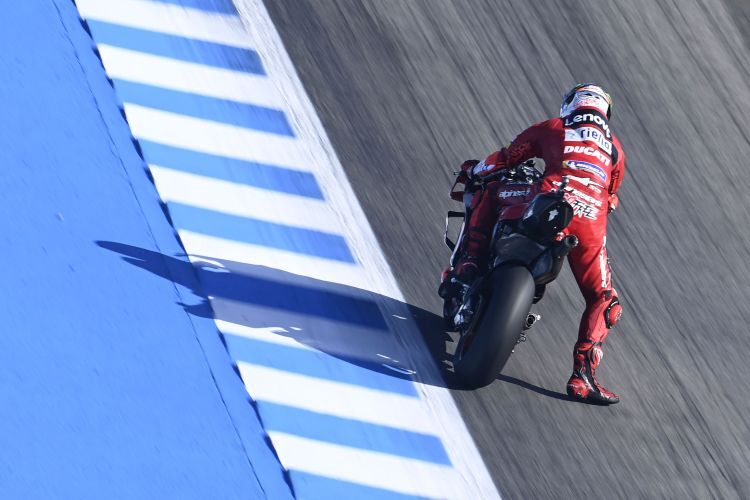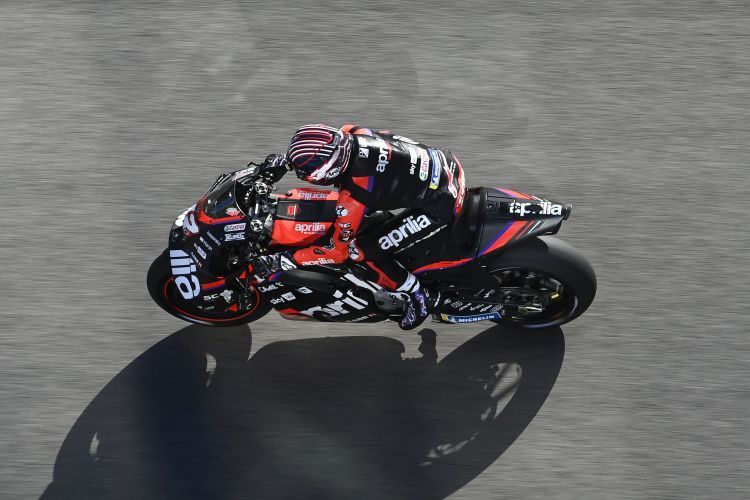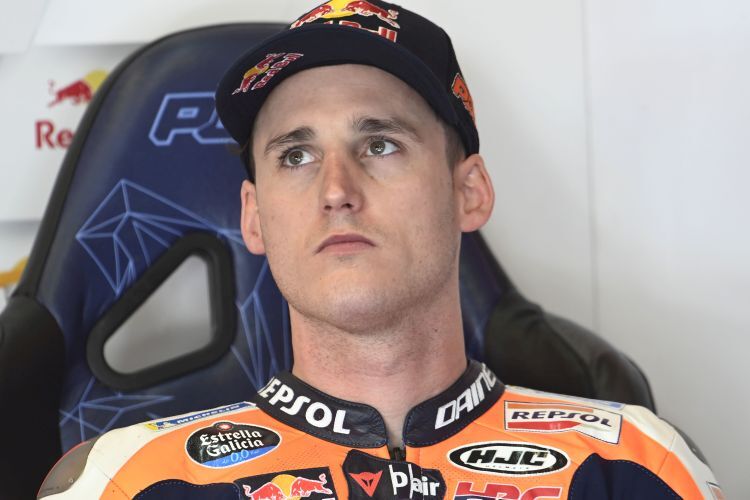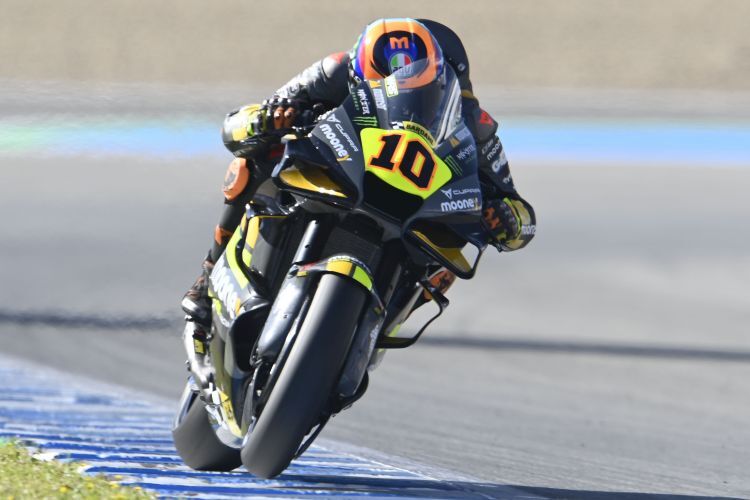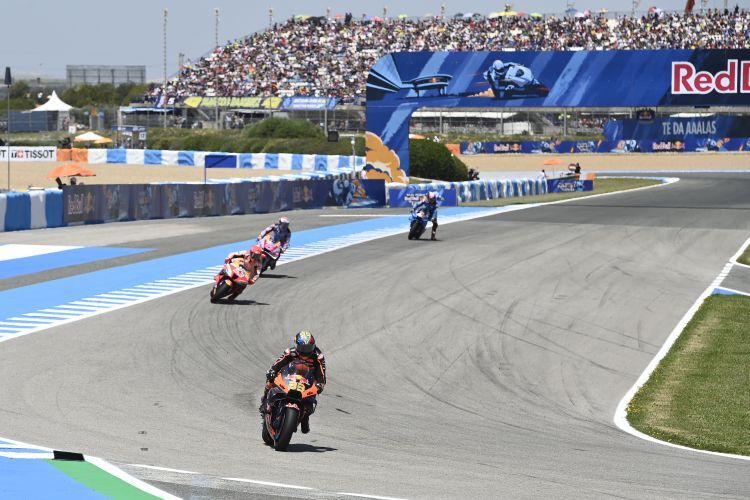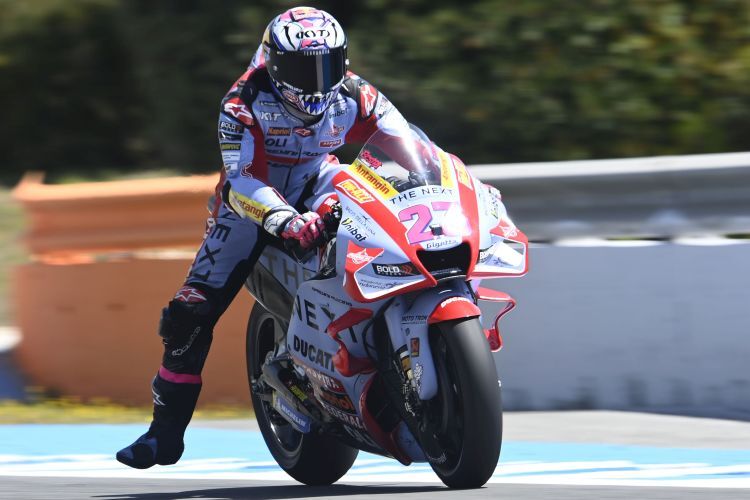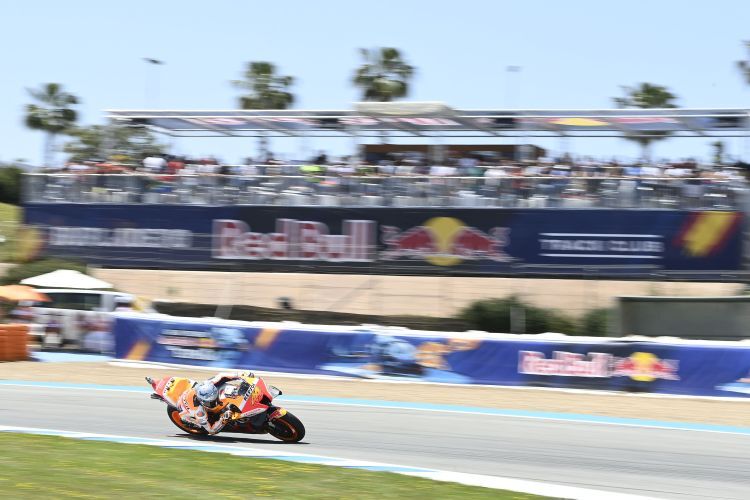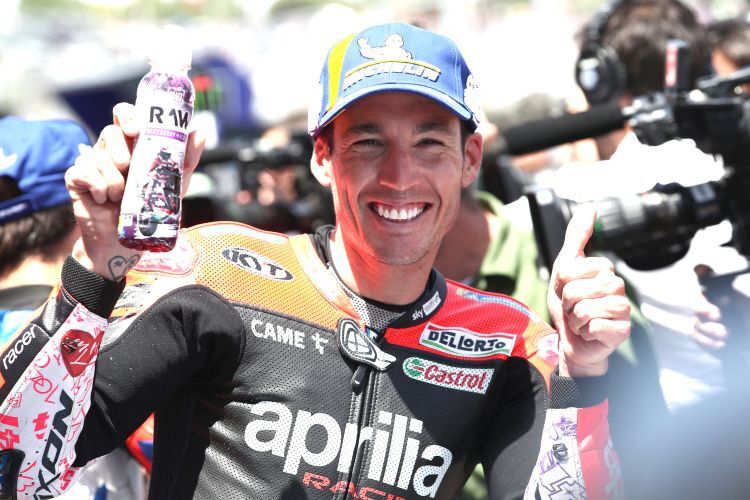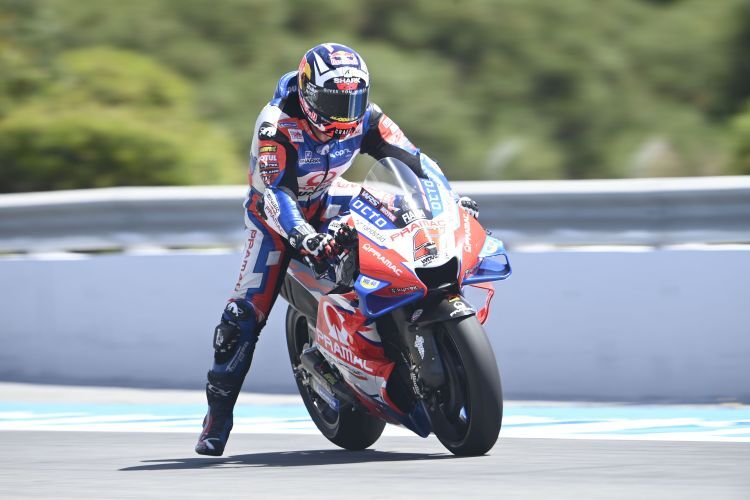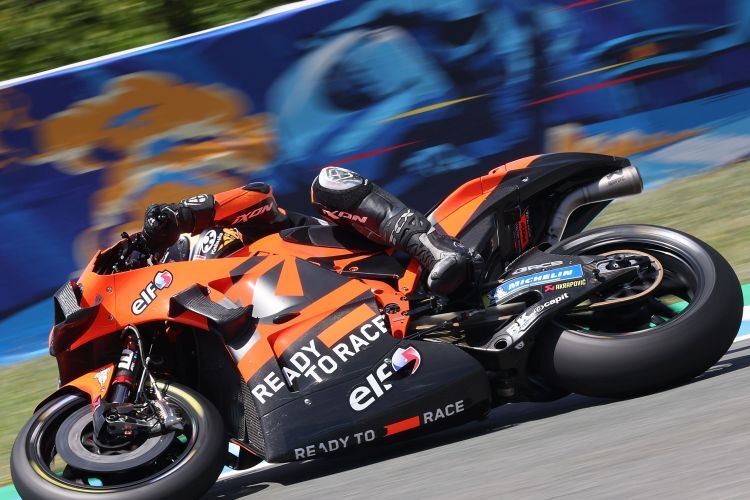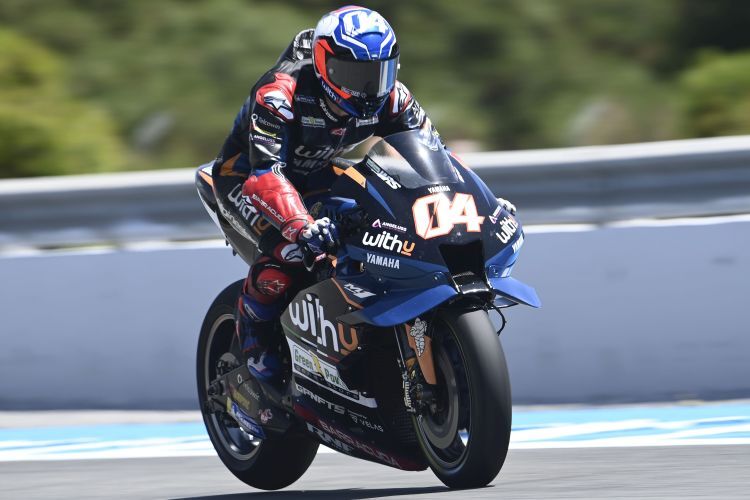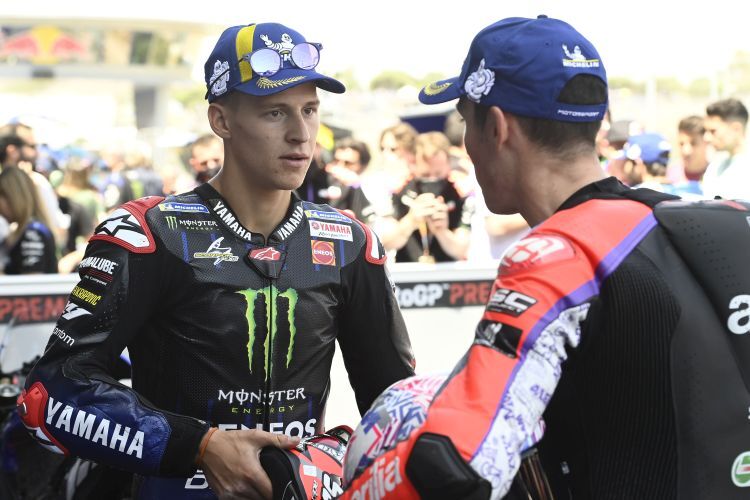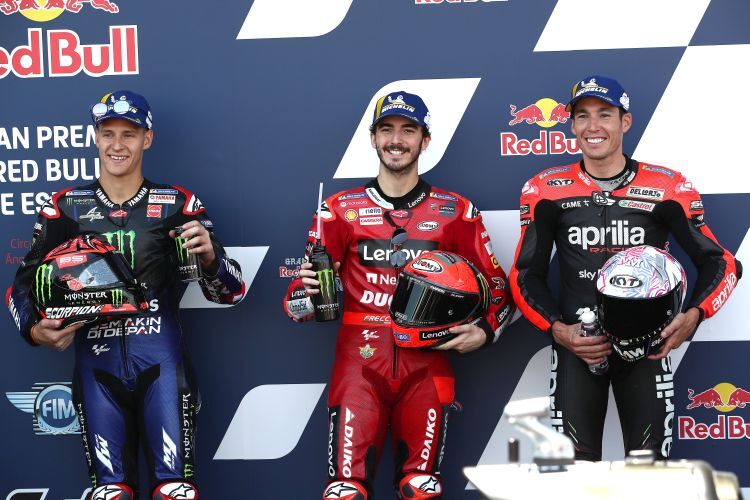 Marc Márquez was always looking for faster front men for his hunt for times in Q2, for example Bagnaia, Quartararo or Miller. "If you do not drive alone in Q2, you lose in some places, for example in the braking zones. But in the fast turns, where I have problems with the bike, I catch up when I have someone in front of me, "said the Repsol Honda foreman.
Marc Márquez prepares for a challenging race. "Tomorrow it will be just as hot as today and it will be long. I expect the pace of the race to be slower than today. "
"Being able to start from the second row is a big help," said the six-time MotoGP World Champion, who has won 59 MotoGP races, more than all his opponents combined. "I ran a lap of 1: 38.4 minutes with a tire that had run 27 laps. But I can not take that risk for the whole race. A good result would be if we finish in the top 5. But even that will be very, very difficult. Normally the top ten would be our position at the moment. "
Márquez won three races last year and scored more points than Quartararo and Bagnaia in the four grand prix held before his injury last fall. But this year, he has not even reached a podium finish.
Is the 2022 Honda a step back from last year's bike? Is Marc being disappointed with the development capacity of HRC?
"Yes, but I'm not disappointed," he replied when asked by SPEEDWEEK.com. "The new bike is a big change, but I agreed when it was built. At the same time, it is true that everything was more natural and obvious on the previous bike. It was the same bike as since 2013, with a few small developments , but basically the characteristics of the bike have been the same for years. Now there is a big difference from before. Honda engineers also strive to understand many things. Pol has a different riding style. So maybe he can handle the new bike better than me. It can similar to what he drove at KTM for years. "
"Yes, last year I won three Grand Prix. I could have won in Austin this time too … The Saxon ring is coming soon and I won in Misano in 2021 because Bagnaia crashed. For this I made a podium in Aragón. Three of these circuits rotate counterclockwise, only Misano does not. But in Austin I'm always fast. You can also give me another mark there, I would still be fast. It looks like Nakagami in Jerez. Every time we come here he is in the lead, he drives fast. But not much was seen of him at the first Grand Prix. That means I have to improve my driving style so I'm not just really fast in Austin. I put pressure on myself because I need to understand how we can improve. "
Is there a risk that Marc will lose motivation at some point? Márquez: "I was 20th here yesterday and in Portimão I lost 15 seconds to the winner. Of course, one must always think positively. At the same time, tease the maximum out every day. Tomorrow we can be number five, sixth or seventh if we can manage a good race. Of course, I would like to say that we are capable of fighting for a podium. The past is the past. Everything was easier in the past. Now we have to come to terms with the present. Everything is harder now … »
Results MotoGP Qualifying Jerez (April 30):
1. Pecco Bagnaia (I), Ducati, 1: 36.170 min
2. Fabio Quartararo (F), Yamaha, + 0.453s
3. Aleix Espargaró (E), Aprilia, +0.763
4. Jack Miller (AUS), Ducati, +0.879
5. Marc Marquez (E), Honda, +0.975
6. Johann Zarco (K), Ducati, +1,050
7. Takaaki Nakagami (J), Honda, +1,084
8. Marco Bezzecchi (I), Ducati, +1.115
9. Joan Mir (E), Suzuki, +1,160
10.Jorge Martin (E), Ducati, +1.356
11. Enea Bastianini (I), Ducati, +1.448
12. Maverick Vinales (E), Aprilia, +1,505
The other starting points:
13. Pol Espargaró (E), Honda, 1: 37.138s
14. Alex Rins (E), Suzuki, 1: 37.401
15. Brad Binder (ZA), KTM, 1: 37.544
16. Franco Morbidelli (I), Yamaha, 1: 37.668
17. Fabio Di Giannantonio (I), Ducati, 1: 37.882
18. Remy Gardner (AUS), KTM, 1: 37.889
19. Luca Marini (I), Ducati, 1: 37.910
20. Stefan Bradl (D), Honda, 1: 37.937
21. Miguel Oliveira (P), KTM, 1: 37.958
22. Alex Marquez (E), Honda, 1: 38.014
23. Andrea Dovizioso (I), Yamaha, 1: 38.064
24. Lorenzo Savadori (I), Aprilia, 1: 38.244
25. Darryn Binder (ZA), Yamaha, 1: 38.405