The Repsol Honda factory driver looked hopeless a week ago in Portugal, today he just missed the podium. Now he is considering whether he can still meddle in the title fight.
Marc Márquez missed the Mandalika GP after the devastating warm-up crash in March and then the Argentina GP in the Termas de Río Hondo, but the six-time MotoGP world champion still moved in today thanks to fourth place at the "Gran Premio Red Bull de España". already in ninth place in the drivers' world championship. World champion, championship leader and Yamaha star Fabio Quartararo is 45 points ahead of him.
It's hard to judge Marc Márquez's driving level this season, for his 2022 Honda RC213V is not competitive everywhere, and Honda riders keep falling over the front wheel, and the "front wheel" does not give you a feel for them at. the border slip limit.
Therefore, Marc once again had to master a "rescue" in the final basket in the match against Miller and Aleix Espargaró, which probably no other crooked artist would have saved. "I slipped over both wheels," the Honda star said. 'I think the spectators got me up again. And of course it was a left turn, it suits me better. In a right turn, a fall would have been inevitable. "
Marc Márquez could have won in Texas or been on the podium if his engine had not failed from start to finish. He came back 6.3 seconds after the first lap, at the finish he was exactly that behind the third place, but he had to overtake more than 15 riders.
But in Portimão he had no chance again.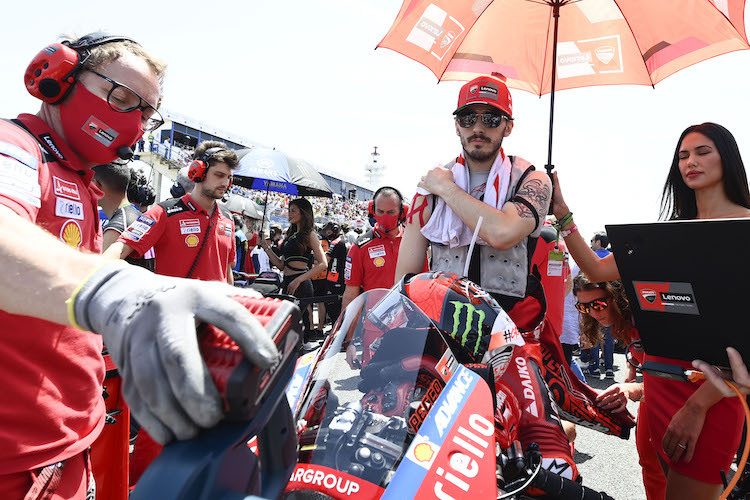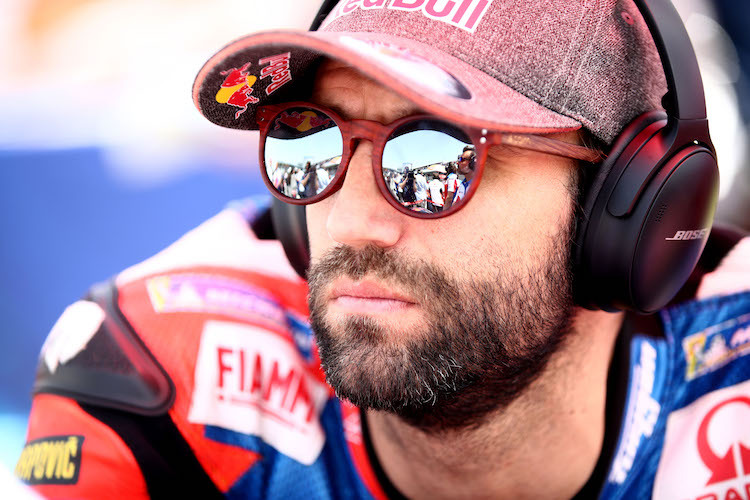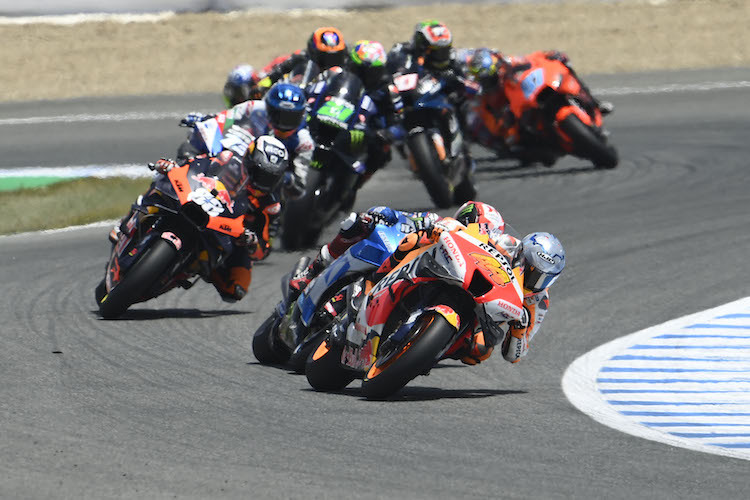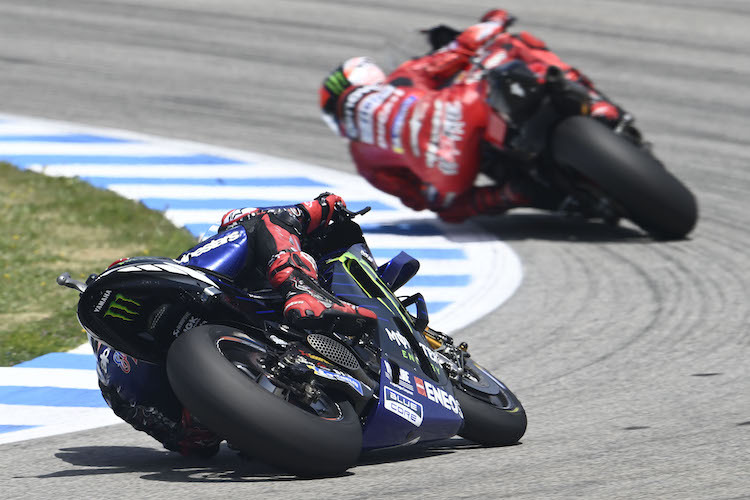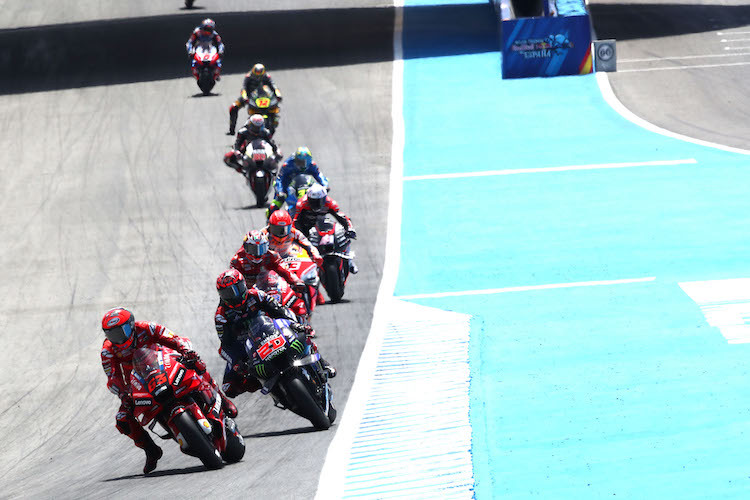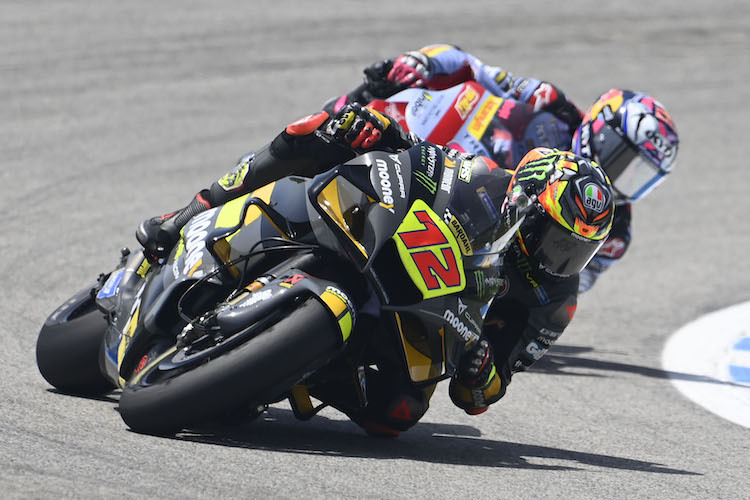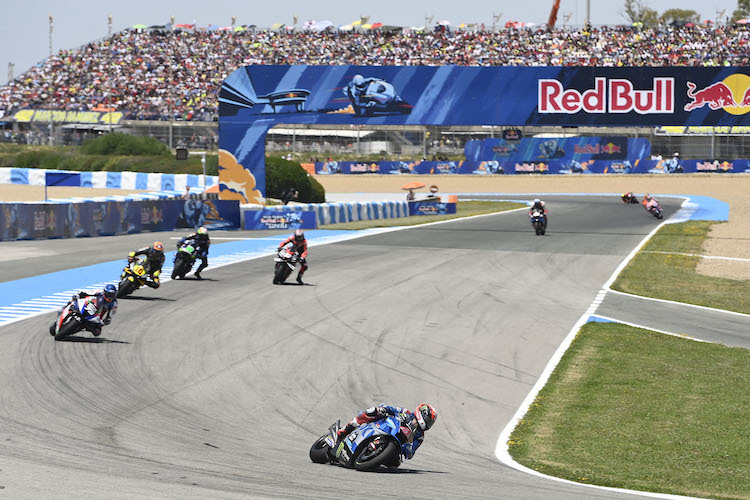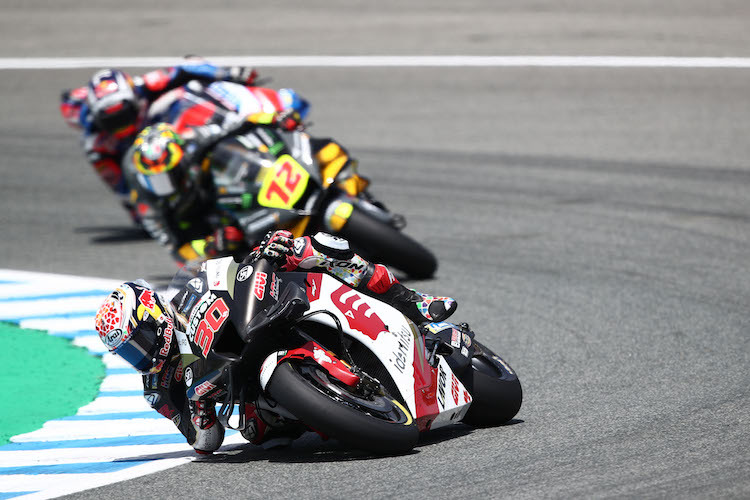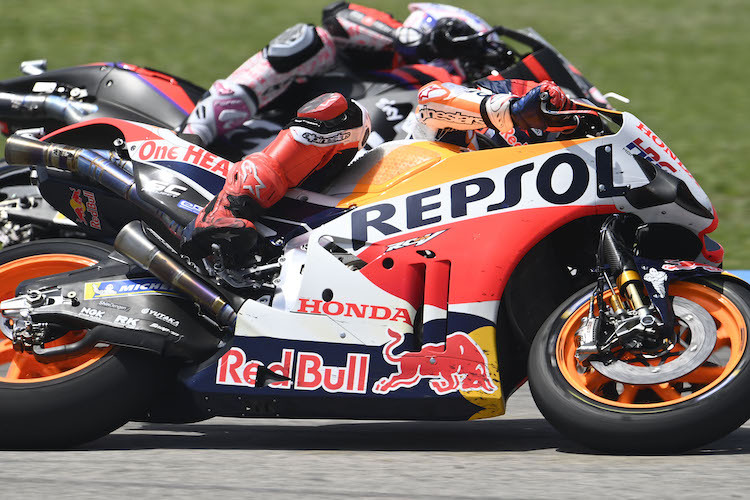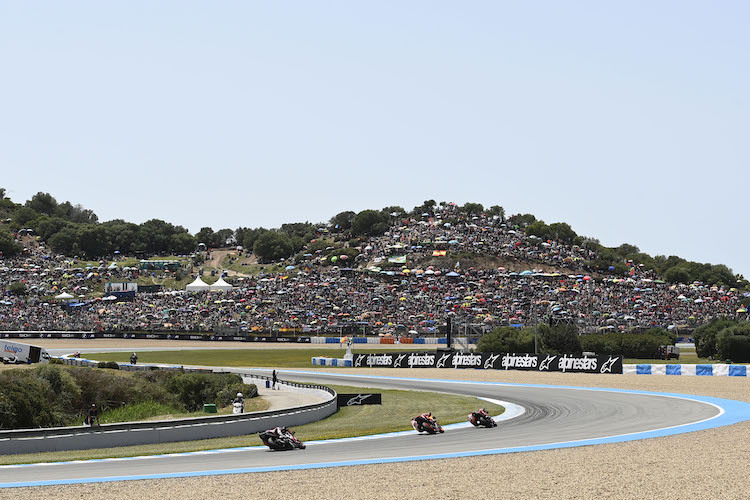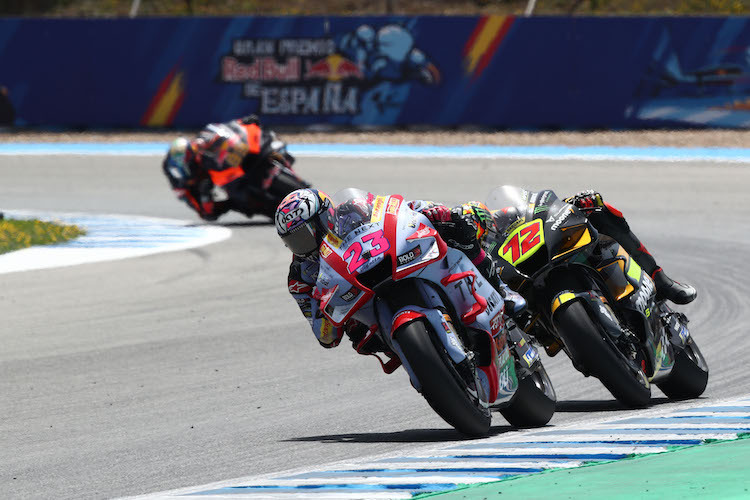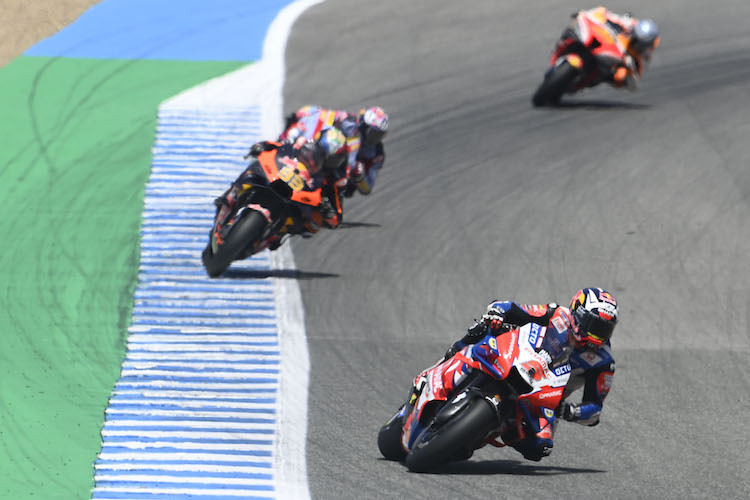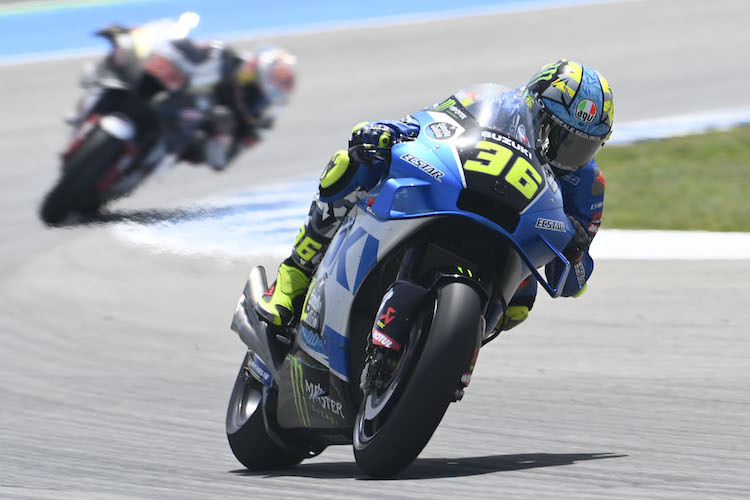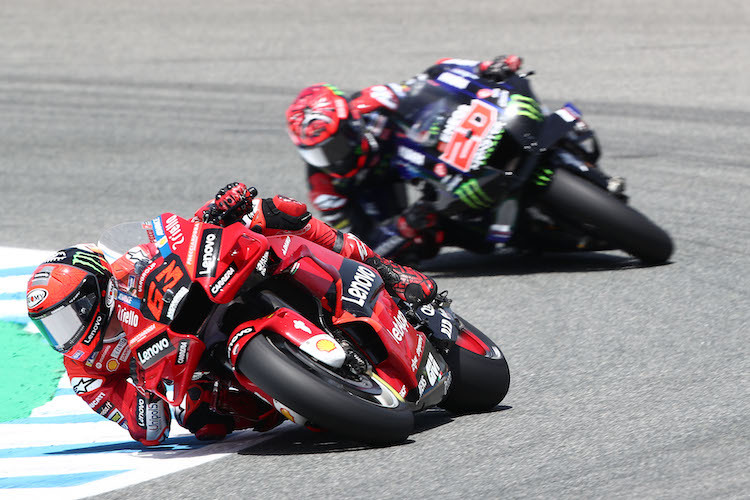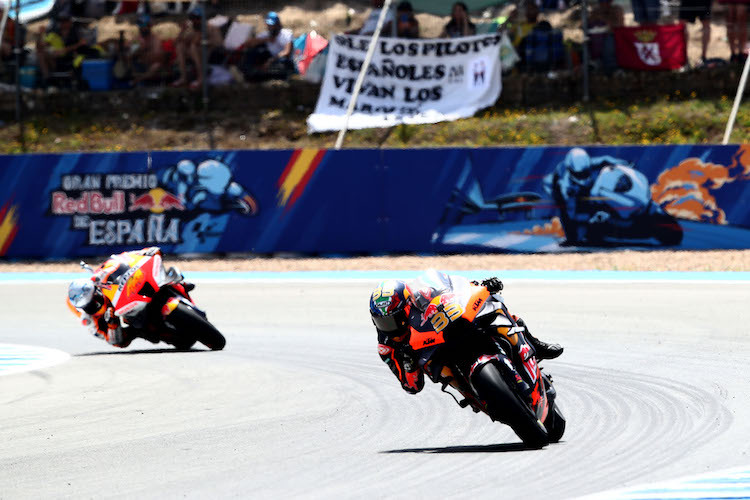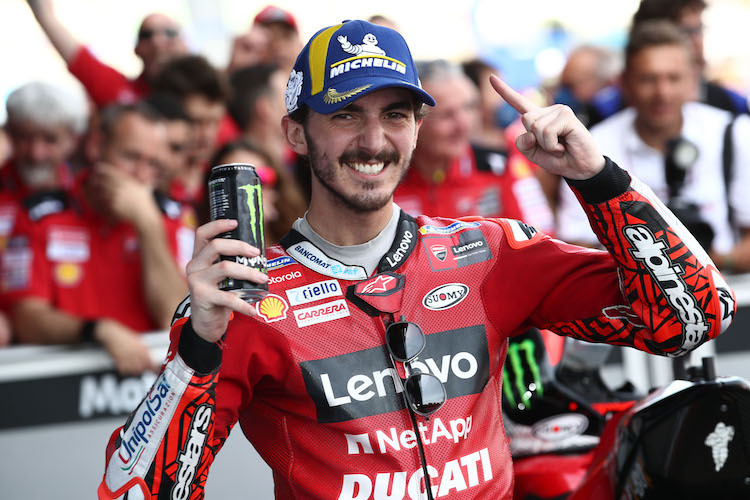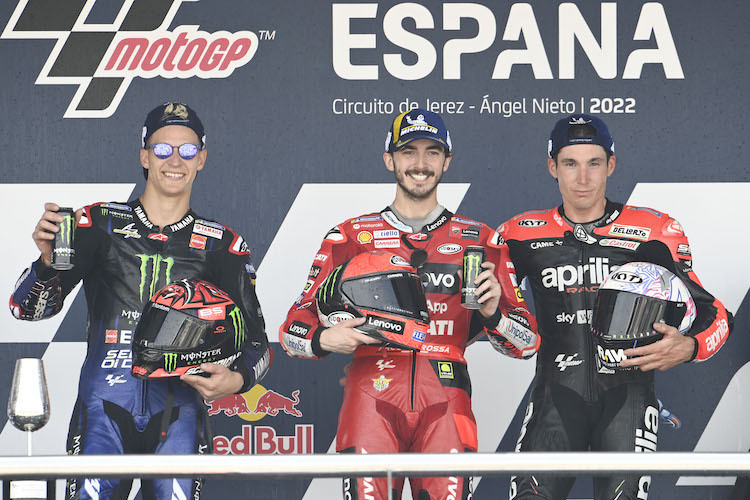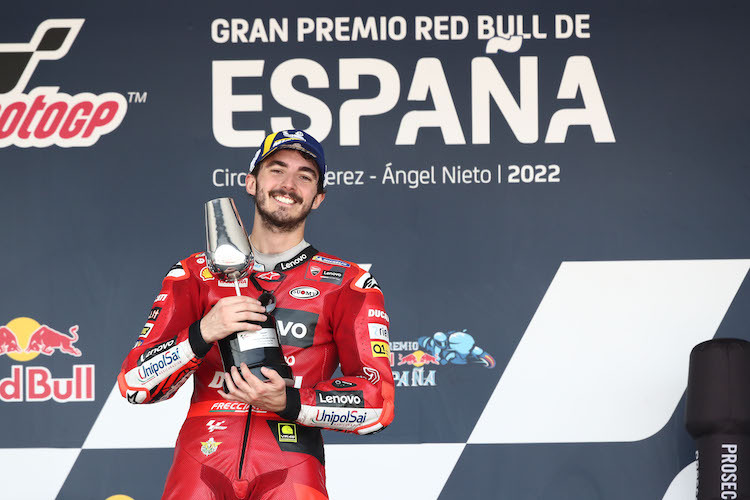 "Last year I had my first experience after my injury break. And with these experiences, I now approach the weekends differently. Friday and Saturday I try to save energy for Sunday. It's hard to work like that. But with this method, I can get better results during the race on Sunday. On Saturday, I also save as much energy as possible. In FP4 I try to find my racing rhythm. Then I will run as fast as possible in the qualification. "
Marc admits that even in Portimão he was convinced that he would not be able to fight for the title in 2022. And we have now seen that Pecco and Quartararo are the two riders who are faster than all the others, I already foresaw this in the winter tests. But we get closer and closer, we get closer to the podium. And tomorrow we have an important test here … »
But Honda and Marc Márquez are still in doubt about the new 2022 racing bike, even after three winter tests and six Grands Prix. Márquez: "There are still many aspects that we do not understand about the new bike. I wanted to adapt it to a driving style, it did not succeed. I strive to adapt my riding style to the bike as best I can. But there is no denying it: we are still fighting. But I can survive, we can achieve good results. Of course, we would not have called fourth place a good result in the past. But it is a good position at the moment. "
Marc Márquez was behind Jack Miller and his factory Ducati in the last quarter of the race today. »But if you follow the slipstream, you often have disadvantages, for example because winglets do not have downforce. You must also be careful not to overheat the front tire. But I saw behind Jack that I gave a few places where I was stronger, and then I tried to patch up my weaknesses. I might have driven a little faster than him. But that would have entailed a great deal of risk. And I really wanted to overtake him in a corner where I was sure we would not deviate from the ideal line and Aleix would zoom past on the inside as a result. Unfortunately, that is exactly what happened in our duel. "
Results of MotoGP Jerez (May 1):
1. Pecco Bagnaia (I), Ducati, 25 laps in 41: 00.554 min.
2. Fabio Quartararo (F), Yamaha, + 0.285s
3. Aleix Espargaró (E), Aprilia, +10.977
4. Marc Marquez (E), Honda, +12,676
5. Jack Miller (AUS), Ducati, +12,957
6. Joan Mir (E), Suzuki, +13.934
7. Takaaki Nakagami (J), Honda, +14,929
8. Enea Bastianini (I), Ducati, +18,436
9. Marco Bezzecchi (I), Ducati, +18,830
10. Brad Binder (ZA), KTM, +20.056
11. Pol Espargaró (E), Honda, +20.856
12.Miguel Oliveira (P), KTM, +23.131
13. Alex Marquez (E), Honda, +25,306
14. Maverick Vinales (E), Aprilia, +27,358
15. Franco Morbidelli (I), Yamaha, +27,519
16. Luca Marini (I), Ducati, +29,278
17. Andrea Dovizioso (I), Yamaha, +35.204
18. Fabio Di Giannantonio (I), Ducati, +35,361
19. Alex Rins (E), Suzuki, +38.922
20. Remy Gardner (AUS), KTM, +43.378
21. Lorenzo Savadori (I), Aprilia, +44,299
22. Jorge Martin (E), Ducati, +1: 07.681 min
– Stefan Bradl (D), Honda, 15 laps left
– Johann Zarco (F), Ducati, 16 laps behind
– Darryn Binder (ZA), Yamaha, 20 laps behind
Championship status after 6 of 21 Grand Prix:
1. Quartararo 89 point. 2 Aleix Espargaró 82 3 Bastianini 69 4 Rins 69 5 Bagnaia 56 6 Mir 56 7 Zarco 51 8 Brad Binder 48 9 Marc Marquez 44 10 Oliveira 43 11 Miller 42nd 12 Pol Espargaró 3 Martin Vi 35 1bid 35 1 2 1bid 35 1 1bid Alex Marquez 16 18 Bezzecchi 15 19 Marini 14 20 Dovizioso 8 21 Darryn Binder 6. 22. Gardner 3.
Constructors' Championship:
Ducati 131 points. 2. Yamaha 89. 3. Aprilia 83. 4. Suzuki 80. 5. KTM 76. 6. Honda 57.
Team WC:
1. Suzuki Ecstar 125 points. 2nd Aprilia Racing 109 3rd Monster Energy Yamaha 107 4th Ducati Lenovo 98th 5th Red Bull KTM Factory 91st 6th Pramac Racing 79th 7th Repsol Honda 79th 8th Gresini Racing MotoGP 69th 9th LCR Honda 10/37 Mooney VR1NF29 1 Yamaha R1NF29 Racing Tech3 KTM Factory 3