Stefan Bradl dropped to 22nd in FP2 in MotoGP training from Jerez-GP. "We all need to improve in Honda," he said. And: "Marc Márquez seems to be beginning to doubt."
In the second free training session for the "Gran Premio Red Bull de España" in Jerez, Stefan Bradl improved by exactly one second compared to the morning session. However, he dropped from 20th to 22nd place; the manageable interval was 1,251 seconds. After FP1, it was 1.128 seconds.
"There was now more rubber scraping on the pitch. Therefore, the grip was better than in FP1. The times have also gotten better due to the higher temperatures, "stated the wildcard driver from the HRC Test Team. "But that's the way it is normal. I had to try new options for the regular drivers again, as a test team we are not there for fun. "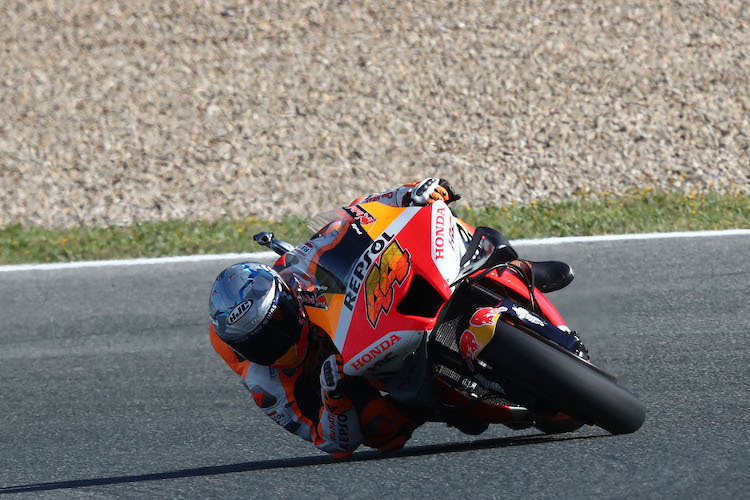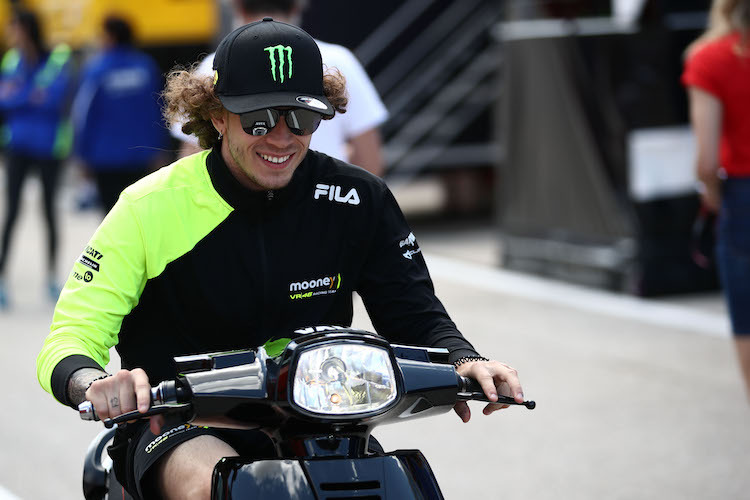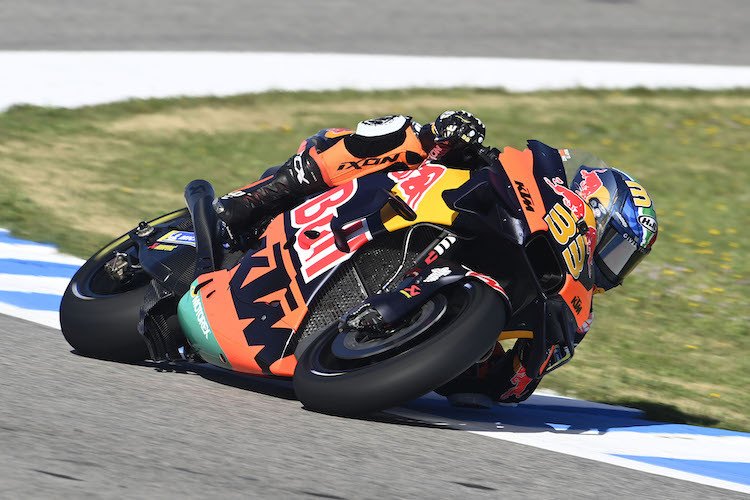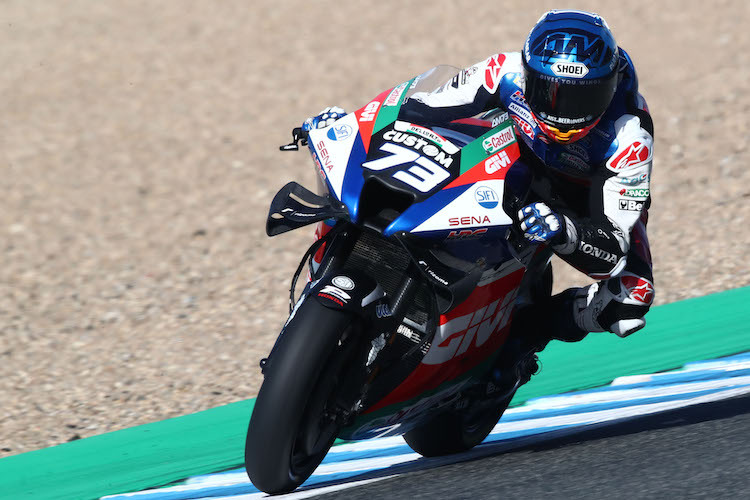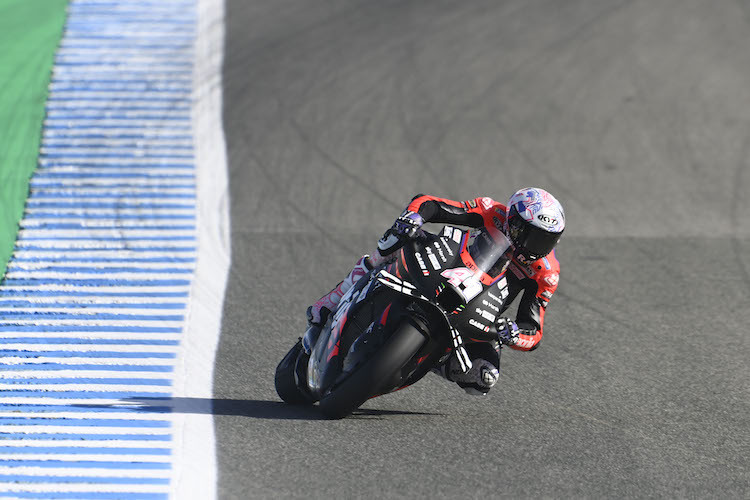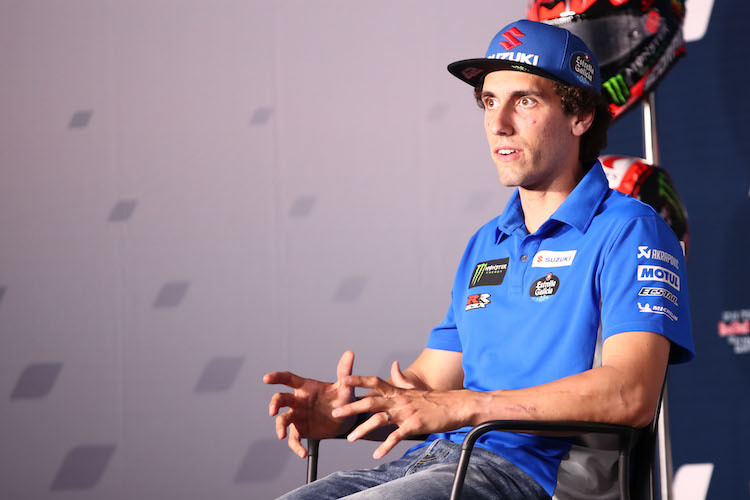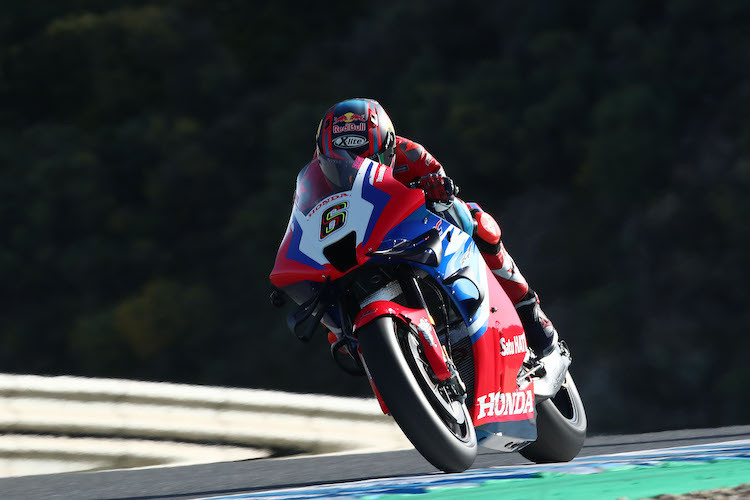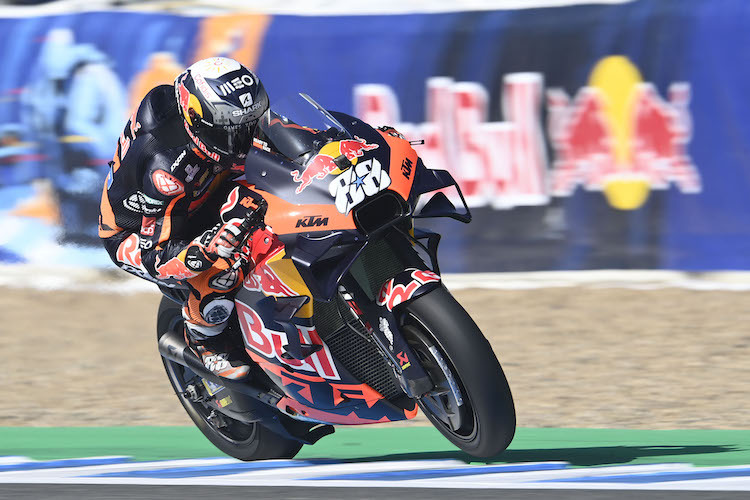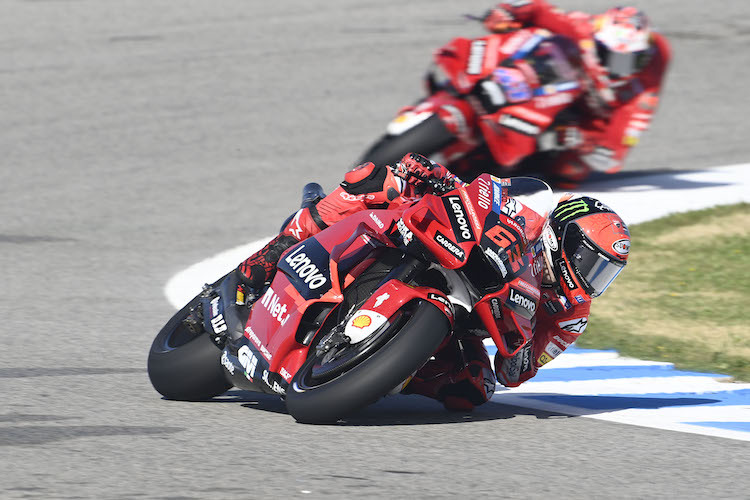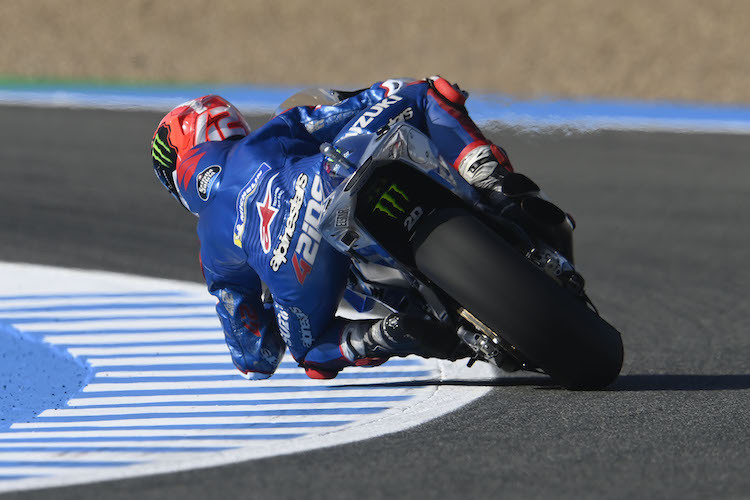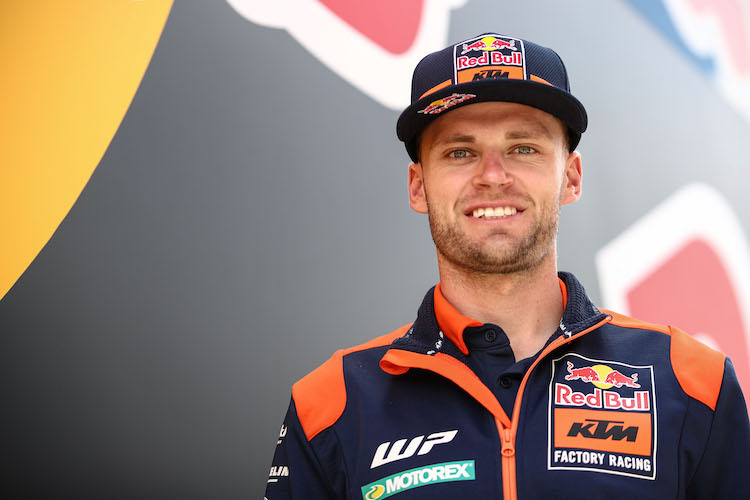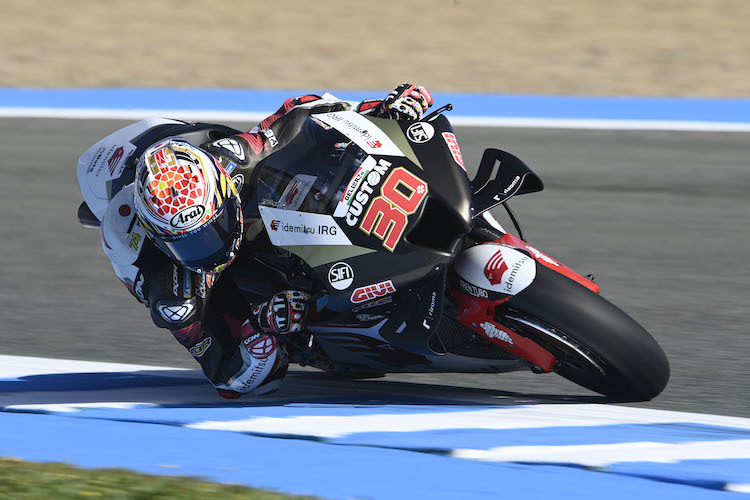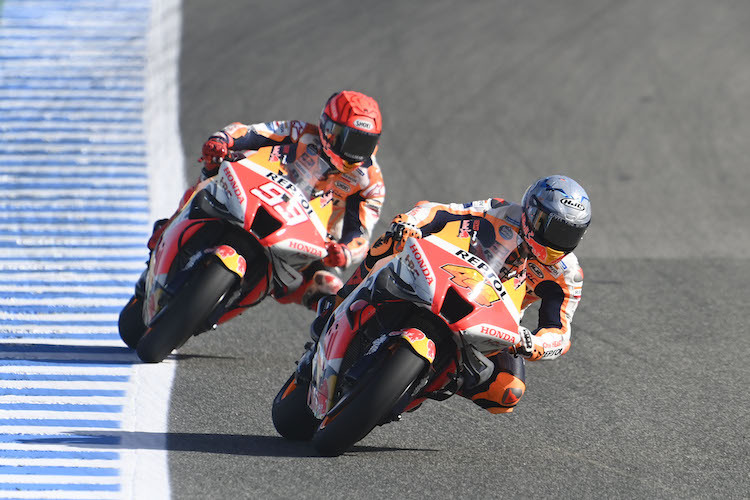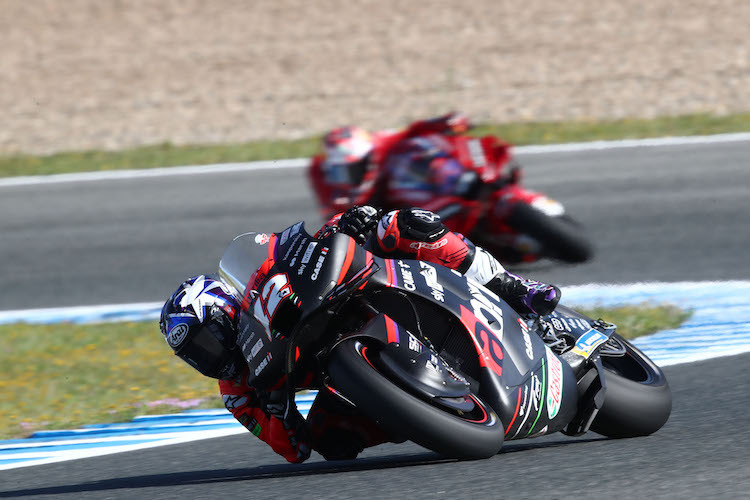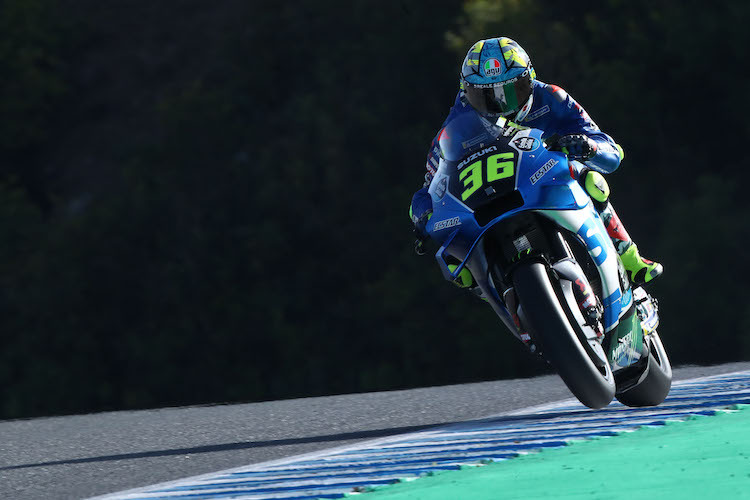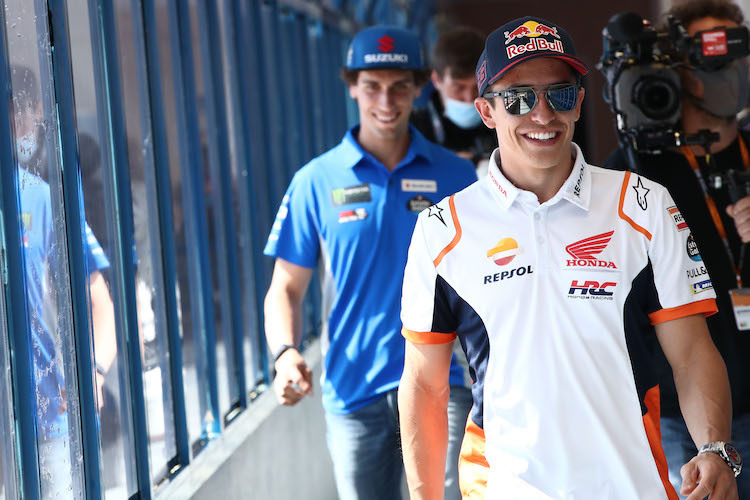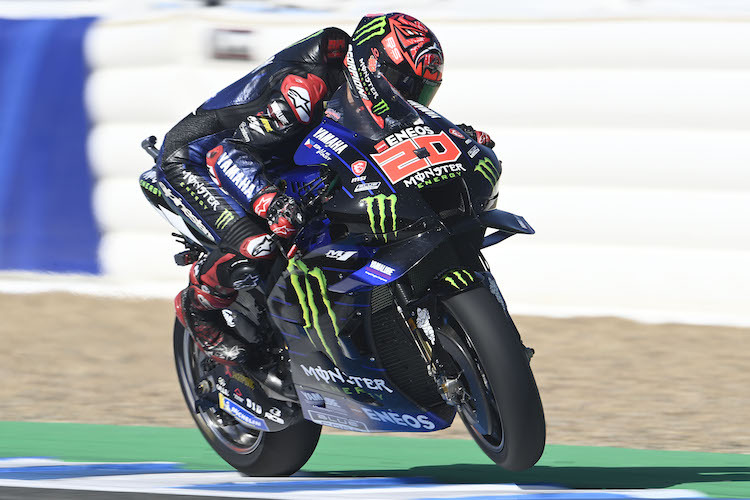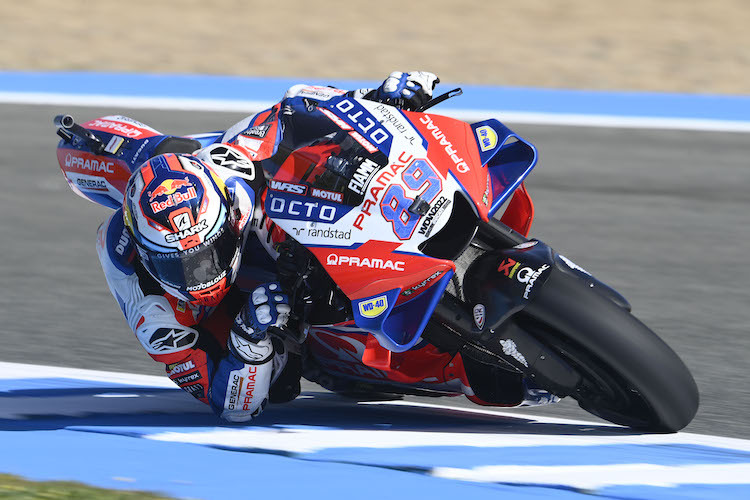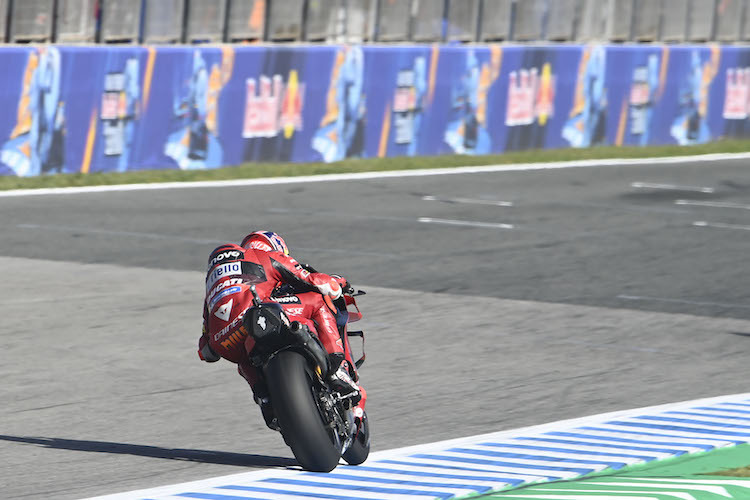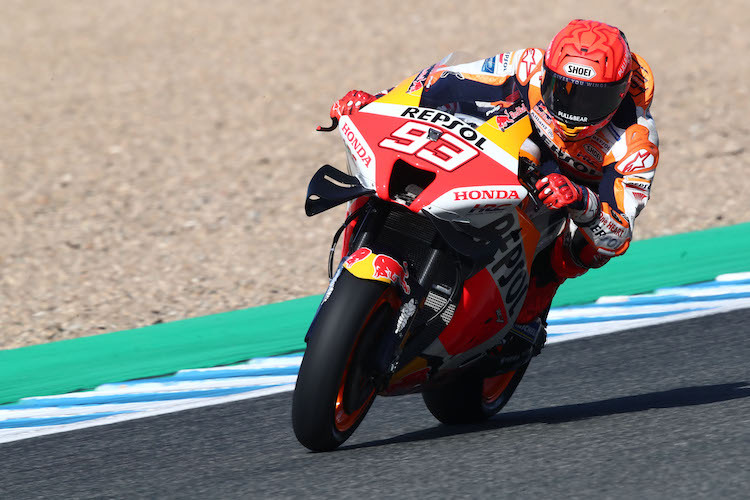 Marc Márquez crashed again and was number 19, 1,129 seconds left. But Nakagami and Pol Espargaró finished as numbers 5 and 7. Bradl: "I think Marc is probably starting to be a little in doubt. But I'm not sure. I also do not know what his team has tried now and what The Repsol team's approach is here. "
Bradl had already clocked 1: 37.0 here in FP3 in 2021. But tomorrow he will try again in FP3. And in the last 15 minutes there is not enough time for a 'time attack' towards Q2. It's no longer the case that I can ignite a super lap no matter what. But I think I'll get the best time in a second. "
Bradl tried all tire mixes in FP2 and set his best time with hard front and soft rear. During the race, he will probably choose the hard composition in front of him, and the soft or medium-sized mixture behind.
"Above all, we must ensure that we get a better running pace. But I'm not just talking about myself, it's also about other Honda drivers, "the Bavarian added." It's no secret that we all need to grow a little. It was clear to me that this wildcard race is not could be as successful as one could wish for, and which perhaps the last few years have been here with today's level of competition. The preparation was not as good as usual. We are missing the three test days from mid-April. In the winter it was 15 degrees cooler and we had another bike.The bike has been constantly changed since then.
MotoGP, Jerez combined times after FP2 (April 29):
1. Quartararo, Yamaha, 1: 37.071 min
2. Bastianini, Ducati, + 0.201 sec
3. Bagnaia, Ducati, +0.212
4. Martin, Ducati, +0.297
5. Nakagami, Honda, +0.510
6. Brad Binder, KTM, +0.514
7. Pol Espargaró, Honda, +0.519
8. Rins, Suzuki, +0.655
9. Vinales, Aprilia, +0.688
10.Miller, Ducati, +0.691
11. Zarco, Ducati, +0.759
12. Mir, Suzuki, +0.771
13. Aleix Espargaró, Aprilia, +0.777
14. Morbidelli, Yamaha +0.881
15. Oliveira, KTM, +0.941
16. Alex Marquez, Honda, +0.956
17. Marini, Ducati, +1,031
18. Bezzecchi, Ducati, +1.125
19. Marc Marquez, Honda, +1.129
20. Dovizoso, Yamaha, +1.214
21. Di Giannantonio, Ducati, +1.242
22. Bradl, Honda, +1.251
23. Gardner, KTM, +1,282
24. Darryn Binder, Yamaha, +1,817
25. Savadori, Aprilia, +1.889
MotoGP Result, Jerez, FP1 (April 29):
1. Mir, Suzuki, 1: 38.194 min
2. Rins, Suzuki, +0.025 sec
3. Alex Marquez, Honda, +0.174
4. Aleix Espargaró, Aprilia, +0.223
5. Quartararo, Yamaha, +0.245
6. Nakagami, Honda, +0.264
7. Brad Binder, KTM, +0.308
8. Pol Espargaró, Honda, +0.332
9. Vinales, Aprilia, +0.433
10.Miller, Ducati, +0,560
11. Marc Marquez, Honda, +0.612
12. Bastianini, Ducati, +0.672
13. Bagnaia, Ducati, +0.704
14. Martin, Ducati, +0.713
15. Morbidelli, Yamaha +0.785
16. Oliveira, KTM, +0.797
17. Zarco, Ducati, +0.839
18. Bezzecchi, Ducati, +0.928
19. Dovizoso, Yamaha, +0.988
20. Bradl, Honda, +1.128
21. Gardner, KTM, +1,506
22. Marini, Ducati, +1.555
23. Savadori, Aprilia, +1,841
24. In Giannantonio, Ducati, +1,871
25. Darryn Binder, Yamaha, +3.158
Moto3, Jerez combined times after FP2 (April 29):
1. Guevara, GASGAS, 1: 46.341 min
2. Sasaki, Husqvarna, + 0.132sec
Masia, KTM, +0.192
4. Tatay, CFMOTO, +0.326
5. Oncu, KTM, +0.397
6. Salvador, Husqvarna, +0.538
7. Ogden, Honda, +0.561
8. Ortola, KTM, +0.643
9. Moreira, KTM, +0.759
10. Migno, Honda, +0.762
11. Garcia, GAS GAS, +0.774
Further:
13. Foggia, Honda, +0.888