contents
Instead of dry knowledge, the museum's tours from #letsmuseeum promise speed, fun and social media. An idea that is becoming more and more popular.
Just a few minutes ago we stood in front of the entrance to the Rietberg Museum in Zurich – now we zigzag through the narrow, underground corridors of the Schaulager. If you are on a #letsmuseeum tour, be careful not to be left behind.
On its website, the Swiss start-up promises museum tours with a "strong entertainment focus and fast pace" for people who like "Sex, Drugs & Rock'n'Roll".
Marketing specialist Jana Schiffmann sets the pace for today's tour. "Stay together!" she shouts to the group. Then we dance together in the next room. The motto is: «Disco the Museum».
Unicorns and hip flask
"Zapper through the centuries," Jana calls what she does. When she tells the story, she jumps back and forth between antiquity and the present, mainstream and high culture, personal anecdotes and historical fun facts.
In front of a glass display case with masks from the South Seas, she spans the arch from Picasso to Roger Federer, tells about her childhood and ends up with Beyoncé. She omits only one thing: annual figures.
Apart from the fact that both take place at a museum, the #letsmuseeum tours do not have much in common with a conventional guided tour. As a visitor, you are provided with some knowledge. Instead, they entertain and encourage participation – for example at mini raves, yoga exercises or guessing questions.
A hip flask with grappa walks around in front of the bust of the museum's founder – a bowl of art! It is not always clear what this means. But somehow, the promised fun must reach everyone.
Fans instead of experts, stories instead of facts
The #letsmuseeum tours are led by a musician, a moderator, a journalist – just no experts. No one studied art history, everyone is a fan. Jana also describes herself as "in love with the Rietberg Museum".
Instead of knowledge and facts, personal feelings and stories are passed on. The model for #letsmuseeum is "Museum Hacks" from the USA: A visit to the museum should feel like an adventure – and not just appeal to the head.
#letsmuseum
open boxclose the box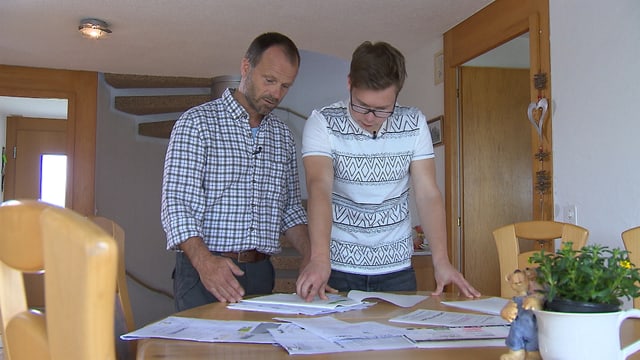 Behind #letsmuseeum is a five-man team led by cultural organizer Rea Eggli, who has already arranged "adventures for adults" or readings in nightclubs. The tours are offered at various museums in Zurich and Bern. There is an overview on the website.Link opens in a new window
«Today, facts can be retrieved on any smartphone within seconds. That is why we are much more likely to want to tell what fascinates, preoccupies us or perhaps disturbs us, "says Rea Eggli, the founder of #letsmuseeum. "We definitely want to entertain with the tours – but we also hope that something will happen in the end."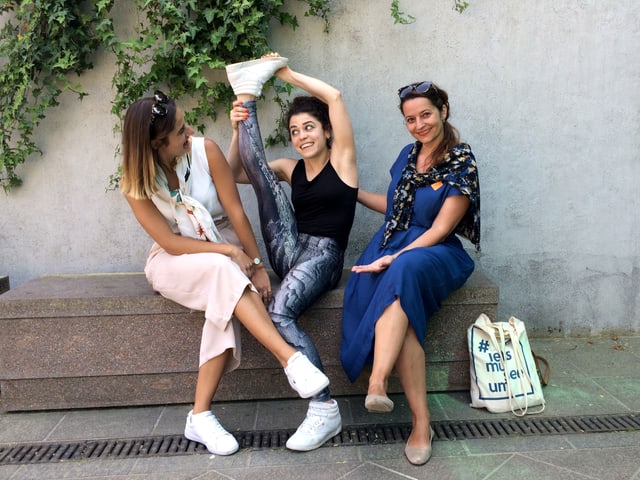 It does not work without a smartphone
Above all, people who are otherwise rarely found at the museum must be picked up. The trips depend on digital aids for this. Visitors have to take pictures with their smartphones, YouTube videos are played or hashtags are invented for the objects.
#letsmuseeum is not alone in this approach: In Swiss museums, dissemination is increasingly thought of digitally – and social media is used as a means to reach a larger audience.
The Beyeler Foundation has been opening under the hashtag for about two years #EmptyBeyelerLink opens in a new window the doors outside opening hours so bloggers and instagrammers can photograph the exhibit without disturbing the crowds.
Other museums are developing apps for their exhibits and planning and organizing stations for museum selfies tweet upsLink opens in a new window or send guided tours live via persicope. International social media initiatives such as the recent #MuseumWeekLink opens in a new window or the @AskACurator tag Link opens in a new windowmeanwhile, many have participants.
In English-speaking countries, people even talk about "Made-For-Instagram" exhibitionsLink opens in a new window, that is, of shows that are visually set up in such a way that as many images as possible end up on the Internet. That visitors not only come to the museum to see pictures, but also to take pictures: More and more institutions see it as an opportunity.
Eventually very old fashioned
#letsmuseeum also responds to changing needs. "The attention span is now shorter than it used to be," says founder Rea Eggli: "How can one hold on to younger visitors in particular? It's an issue that concerns all museums."
In the Zurich #letsmuseeum tour, however, the analogue is not neglected either. Finally, we do not take selfies or posts on Instagram. Instead, they send, very old-fashioned, a postcard.
"Switzerland lags behind the United States"
open boxclose the box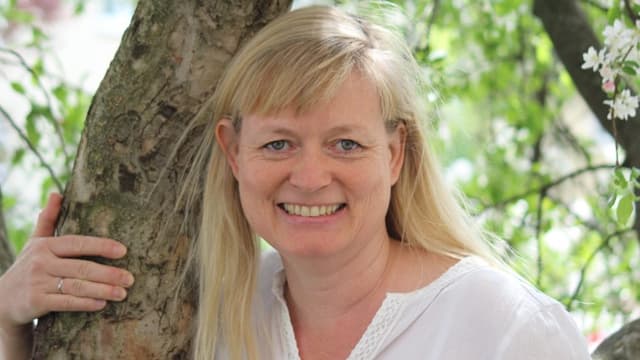 Three questions for art historian Tanja Praske, who teaches digital communication at the Ludwig Maximilian University in Munich, advises museums on social media and blog about it.Link opens in a new window
SRF: Tanja Praske, is the impression that museums are increasingly dependent on digital and social media today misleading?
Tanja Praske: Museums can no longer ignore this development if they want to survive in the long run. Especially a younger audience brings with them completely different perception patterns. So a lot is happening in this area at the moment. But compared to the US or Scandinavia, Switzerland, Germany and Austria are still lagging behind.
Is the classic tour an outdated model?
none Because new formats only expand what already exists. The digital does not work without the analogue: What is the point of a hip digital campaign if the visitor then comes to the museum and only finds the conventional on the spot? New communication formats strive for an absolute interweaving of the digital and the analog.
Is there not a risk that content will be conveyed more superficially as a result?
I'm aware of this criticism, but I find it quite elitist. You need to consider: Where do I pick up the visitor, where is he going? If I reach him with great photos on Instagram, I do, of course. At the same time, I can also tell stories about the pictures, ie convey knowledge. Digital offering does not mean profanation. Nor does it mean that the aura of the object is disturbed, or that no one eventually goes to the museum anymore. On the contrary.
Broadcast: Radio SRF 2 Culture, Culture current, 14 May 2018, 17.10