(Motorsport-Total.com) – Lewis Hamilton can now probably track the rear wing of the AlphaTauri AT03 with his eyes closed. For in the 2022 Emilia-Romagna Grand Prix at Imola, Mercedes driver Hamilton spent two-thirds of the race just behind Pierre Gasly, always close but never close enough to attempt an overtaking.
Alexander Albon in Imola in front of Pierre Gasly and Lewis Hamilton
zoom

fetch

But why did Hamilton never manage to overtake Gasly? Mercedes' senior racing engineer Andrew Shovlin refers to the so-called DRS train and says: If there are several vehicles in a row, all of which can use the adjustable rear wing, the effect erupts for those driving behind.
The power in the Imola would actually be quite effective, says Shovlin: "Together with the slipstream, you win about half a second there compared to the car in front."
In the DRS train, the benefit is "ruined"
But because Gasly drove so close behind Williams man Alexander Albon that he also benefited from DRS, Hamilton's DRS advantage was "ruined," according to Shovlin.
"He and Gasly ran almost straight on straight lines and Lewis was unable to get along with him so he was stuck in that position the whole race and it's pretty frustrating."
Could Hamilton have taken more risks?
Could Mercedes have previously strategically adjusted Hamilton's race after starting from P14? When switching from intermediates to dry tires, for example, Hamilton did not pit immediately, but only two laps after the first slicks changer Daniel Ricciardo at McLaren. So you missed an opportunity here?
---
Berger: Did Abu Dhabi break Hamilton in 2021?
loading video …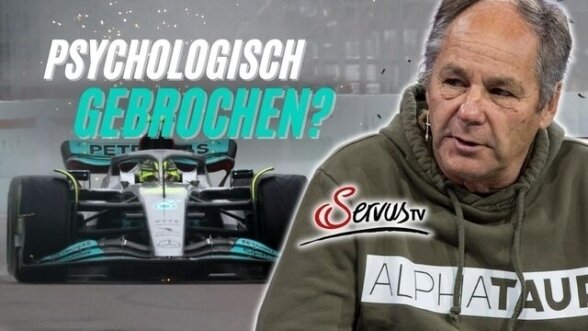 Gerhard Berger and former Mercedes engineer Philipp Brändle, who worked closely with Hamilton, analyze his crisis.
More Formula 1 videos

Shovlin says, "Looking back, you always know better, then of course we would have done it."
But they decided on it because the Mercedes W13 "did not heat up the tires well all weekend in Imola," says Shovlin. "We still have to discuss the reasons for this."
Hamilton is limited by Mercedes
This special feature of Silver Arrow made the team refrain from doing an experiment with Hamilton, where it is important to get the dry tires up to temperature quickly.
"These are relationships where Lewis is the best, as we know from experience. He's very, very good in changeable weather," Shovlin says.
"But we have a basic problem with the car, which has a hard time getting the tires up to temperature. We have to solve that first before we can really risk anything under changeable conditions."
Nor did everything go smoothly for Russell in Imola
And although many things went better with George Russell's sister car than with Hamilton, and the Mercedes newcomer finished the P4 in Imola, Mercedes did not remain completely flawless in Russell's case: ideal tuning on the front axle was on the way.
How did this error occur? Shovlin has to go back a bit for his explanation: "If we adjust anything during the pit stop, then we use an electronic screwdriver into which we program a certain number of revolutions."
---
Mercedes: Why Hamilton did not score
loading video …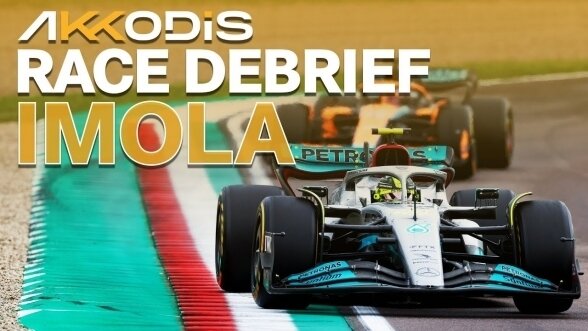 Mercedes' strategic review of the Imola Grand Prix and why Lewis Hamilton did not finish in the top 10 there.
More Formula 1 videos

"We have to do it this way because the stops have become so fast that you can no longer do it manually so that the mechanic on the front wing can count the revolutions. That's what the tool does."
But the tool does so only if it is used optimally. At Russell, the team suddenly encountered difficulties: "Both had screwdrivers [bei der Einfahrt des Autos] received a push from the wing end plates and was consequently put back. "The planned changes could therefore not be implemented.
According to Shovlin, this is directly related to aerodynamic adjustments of the vehicle, specifically the end plates of the Mercedes W13. "We did not notice it during the exercises and during the pit stop exercises," admits the race engineer.