The fall of Jonathan Reas (Kawasaki) and Toprak Razgatlioglu (Yamaha) in the second main race of the Superbike World Championship in Assen provoked a lot of discussion and set the mood. These images bring light into the darkness.
Who is to blame for the collision? Toprak Razgatlioglu, in the lead in the second main race in Assen, who made a driving error in the first turn at the beginning of the sixth lap and went wide, or Jonathan Rea, who would take advantage of this and overtake?
Of course, emotions were high after this incident, and opinions on the question of guilt could not have been more contradictory.
"I was driving next to him on the stretch and he was braking 15 yards later than usual," Rea said. "He slowed down to the curb and then took the corner. He was just too fast. I drove my normal line, Bautista was behind me. In such a situation in Assen, the pilot driving from the outside usually gives in because other pilots come shooting at speed. "
Razgatlioglu disagreed: "I braked a little hard, went wide but was not off the track. Then I came back to the ideal line. Johnny made a mistake by not checking me, so we crashed. Johnny was not aware of my line. He just looked at his line and accelerated early but I was to his left and led. I was in front, I could not see him. He describes his point of view, I reality. I looked at my camera footage ten times to understand "whether it was my fault or his. We only fell because he made a mistake."
The crucial moments just before the clash and the crash itself are missing from the TV footage, so none of the statements could be questioned when Rea and Razgatlioglu faced the journalists.
So on Sunday night, a video appeared on YouTube made by a fan from the stands in the first corner. On it one can clearly see how Razgatlioglu keeps his line on the curbs, drives straight ahead and is cleared by Rea whizzing inside.
You come to the same conclusion when you look at the series of photos taken by our colleagues Patrick De Muynck from bigtwin.nl and Rene Vos from racesport.nl and SPEEDWEEK partner Gold & Goose.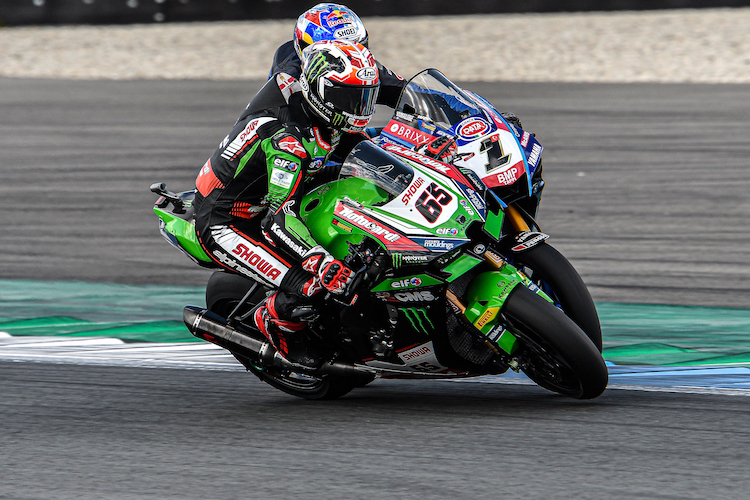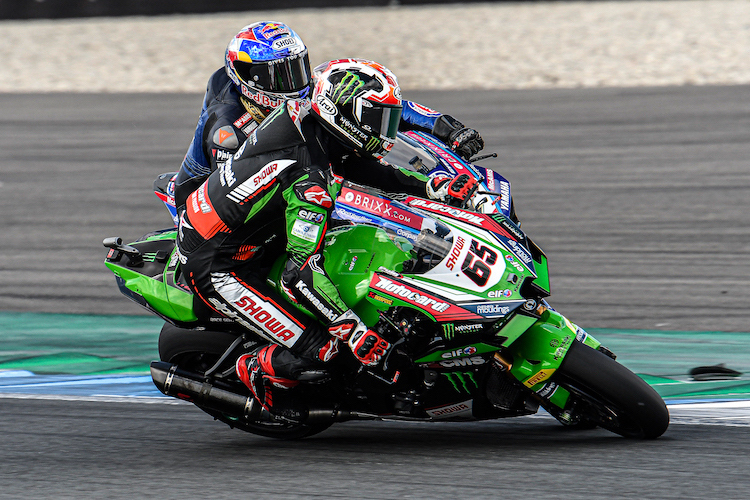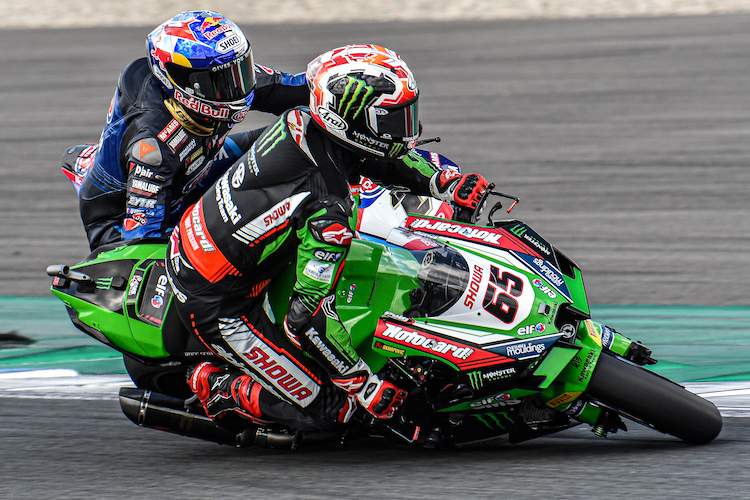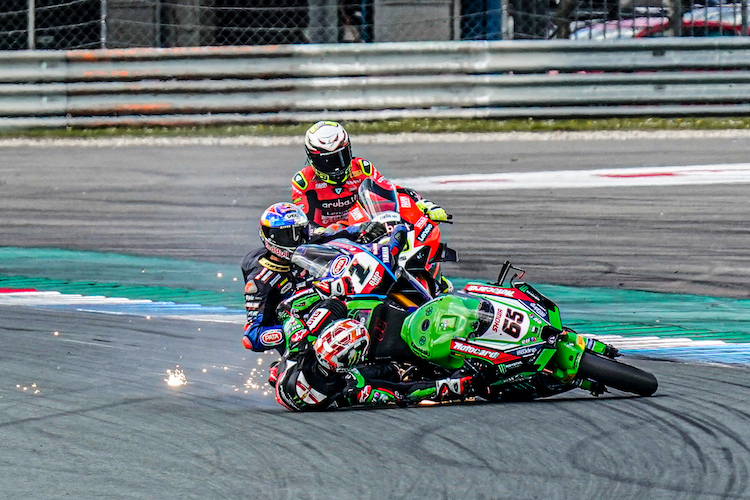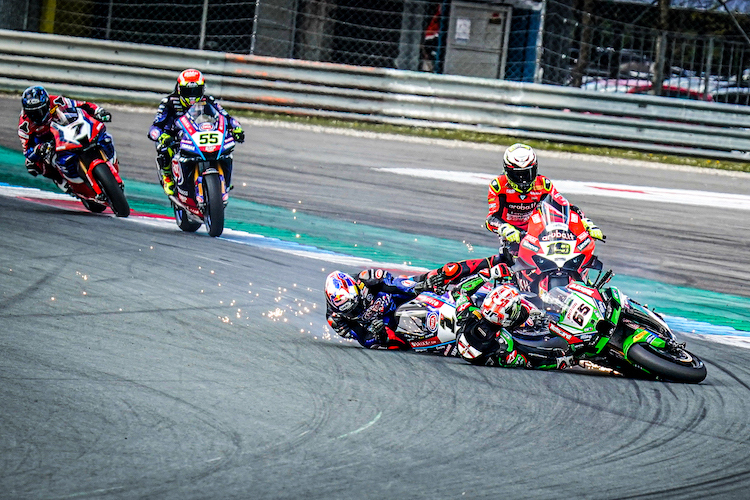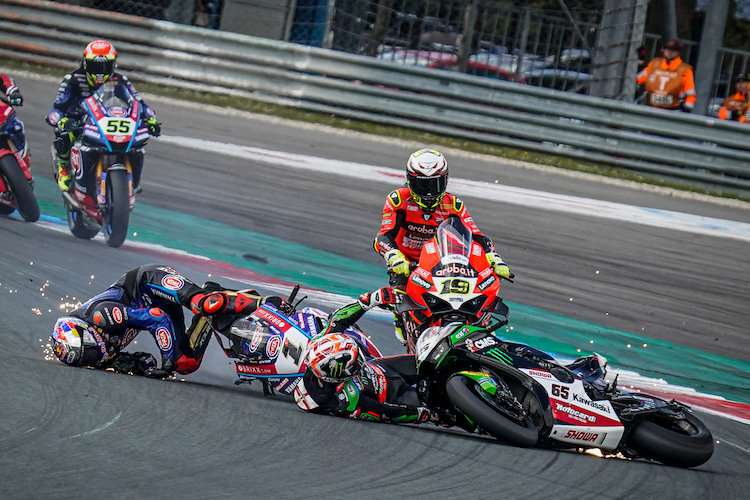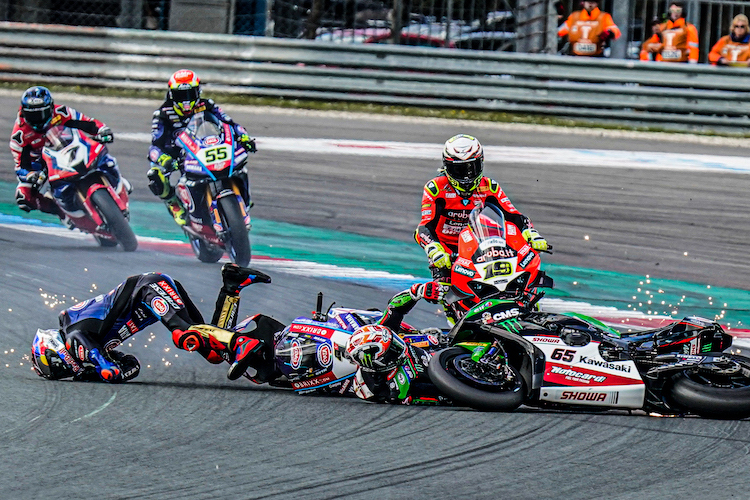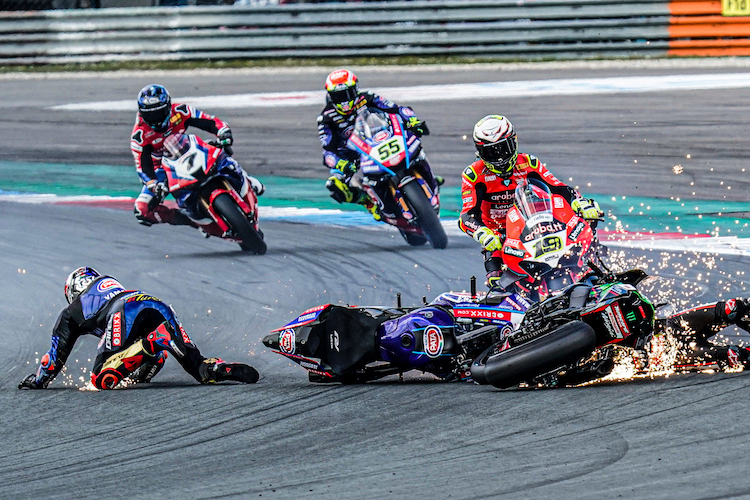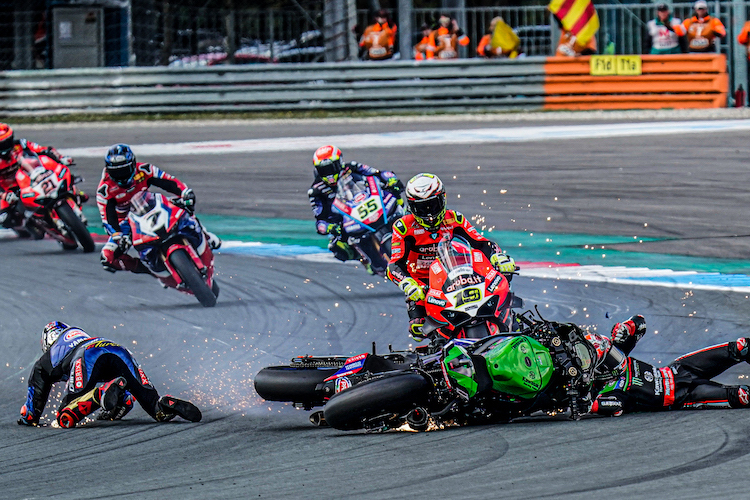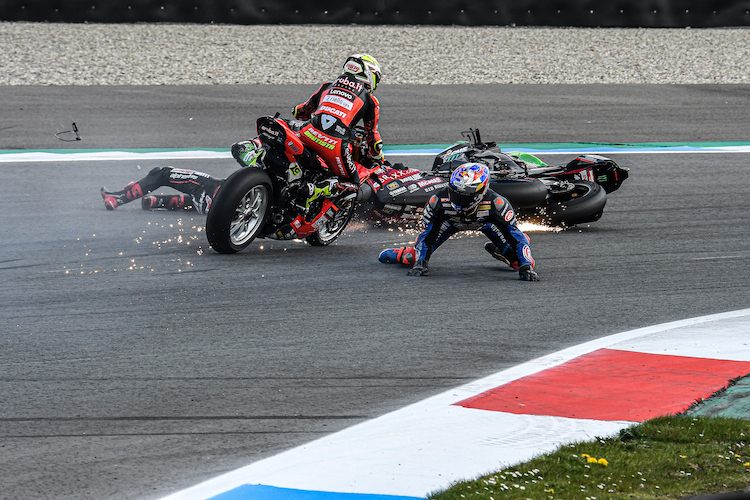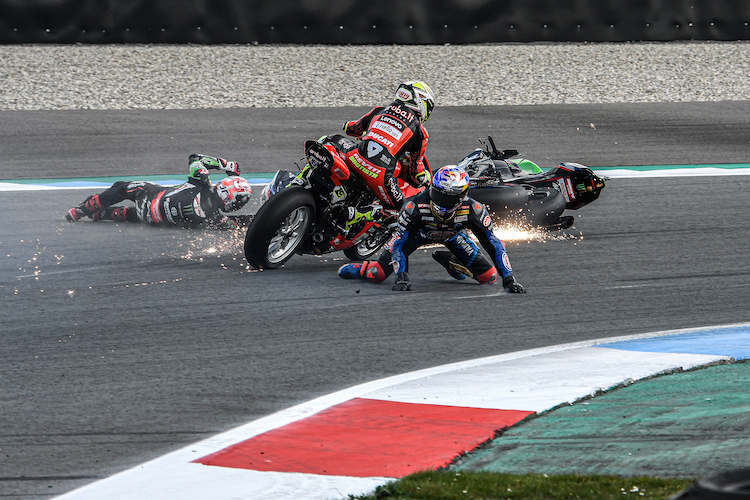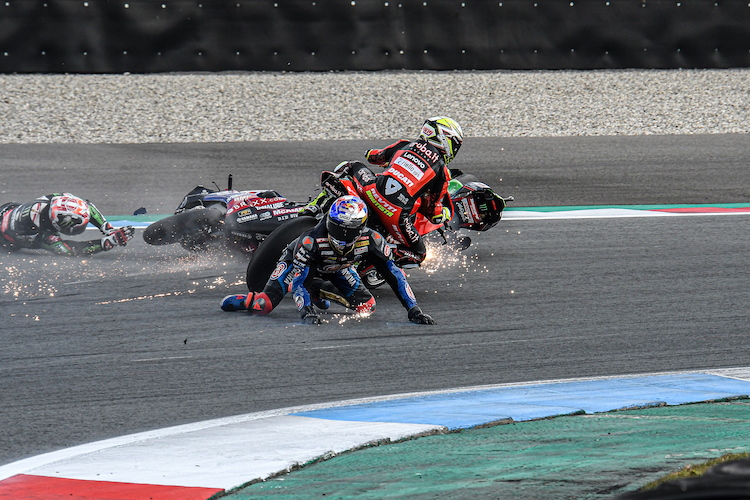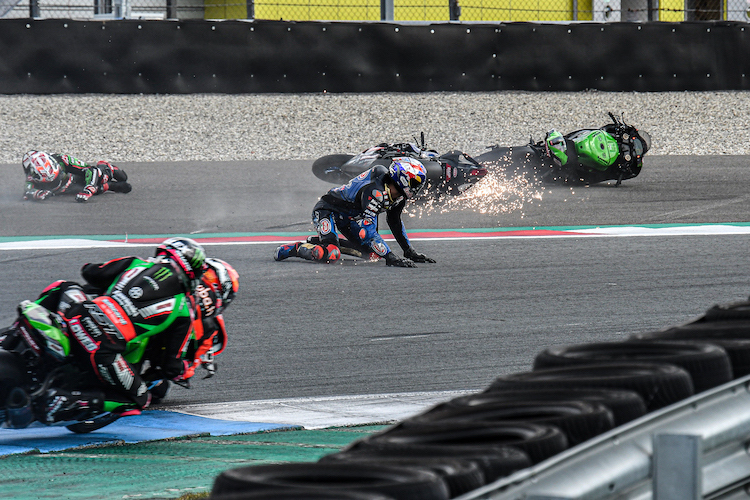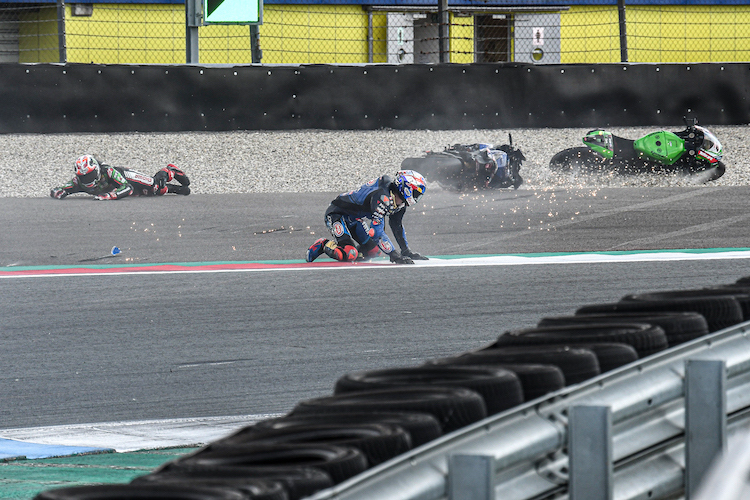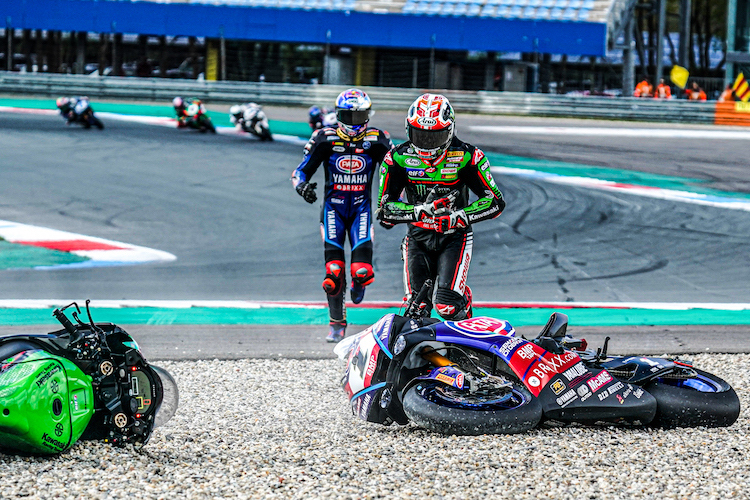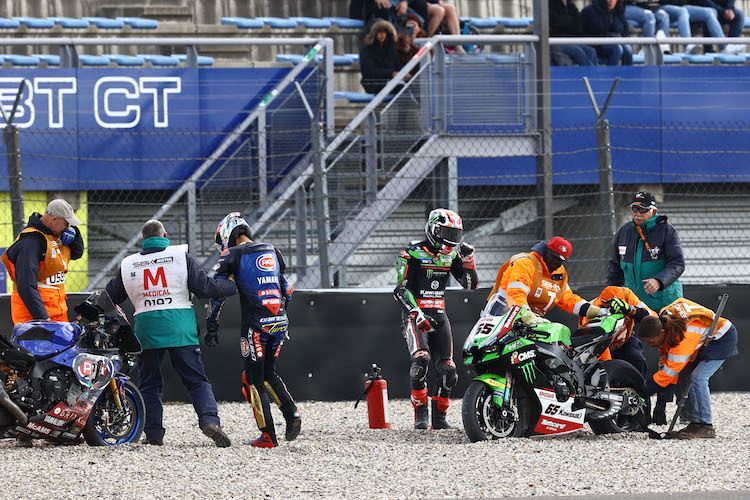 Amazing: FIM SBK Stewards Panel rated the collision as a normal race accident. Officials from the World Motorcycling Federation have all the camera footage available, including the footage of the two world champions and Alvaro Bautista, who drove directly behind them and came out laughing in third place. The Spaniard won the race comfortably and now leads Rea with 18 points and Razgatlioglu with 45 in the World Cup.