Rounded edges, a flat case, a button on the side and fitness rings on the screen – if you do not look closely, you can easily confuse the Poco Watch with the Apple Watch. Differences only become visible on closer inspection. The first smartwatch from the Xiaomi brand lacks the iconic digital crown. Users navigate through the watch's menus via the 1.6-inch AMOLED screen.
Many sports features included
What exactly needs to be discovered is not entirely clear. However, Google's wearOS operating system is not on board. Therefore, do not install apps from the Play Store. According to the manufacturer, after all, there are more than 100 dials, ie. digital dials, installed at the factory. Poco Watch can be optically adapted to your own preferences. But it is secondary. First and foremost, the smartwatch should appeal to fitness fans.
The equipment is right here. The smartwatch is waterproof up to 5 ATM. Jogging in the rain is no problem. Because the watch has its own GPS chip, the smartphone can stay at home when you train. In addition to the running distance, it also tracks heartbeats and determines the oxygen saturation in the blood, the SpO2 value. Poco Watch conveniently offers over 100 sport modes. From a simple run to cycling to high-intensity interval training (HIIT), everything is included. Fantastic: The watch recognizes many sports independently and starts recording automatically.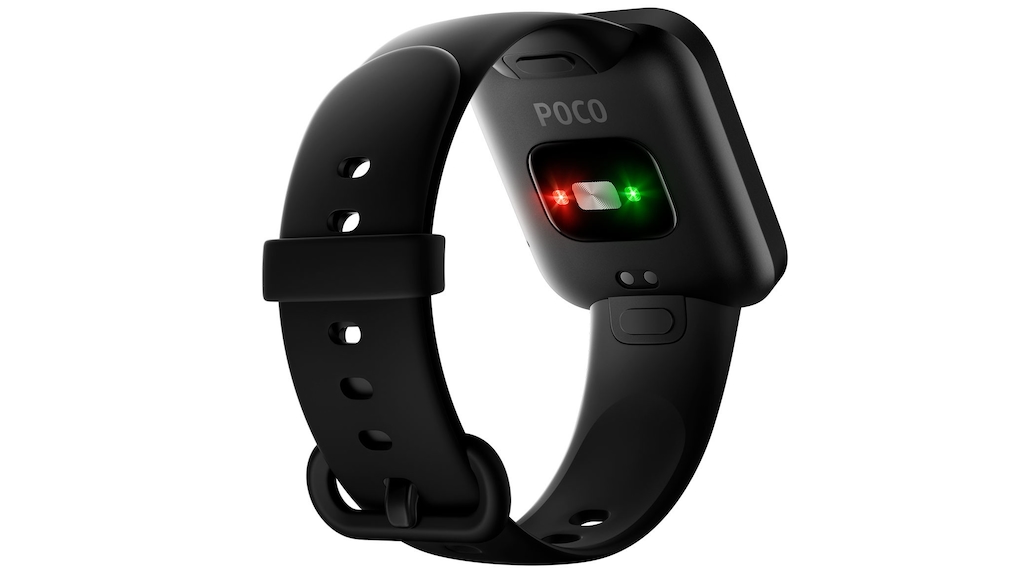 Trained enough? Then it's time to rest. Again, Poco Watch should help by analyzing the quality of sleep. To improve it, she gives tips on nutrition and helps adjust routines. In plain language: Poco Watch knows better than you when it's time to go to bed. The watch also tracks your stress level and provides access to a bike tracker and breathing exercises.
For Android devices and iPhones
There is also a bit of cutting involved. The manufacturer claims that the watch lasts up to 14 days in operation. But only a test can tell if it really achieves this value. By the way, if you want to get a Poco Watch, you do not necessarily need a Poco smartphone. The watch works with Android devices from Android 6.0 (Marshmallow) and iPhones from iOS 10. The only obstacle is the price. This was not certain when this text was written.