It's the horror of every motorcycle racer: falling opponents right in front of you. That was what happened to Alvaro Bautista in the second Superbike main race in Assen when Jonathan Rea and Toprak Razgatlioglu got in each other's way.
Ducati star Alvaro Bautista's stunning victory in the second main race at the TT track was lost in light of the serious events. Of course, the collision between Jonathan Rea and Toprak Razgatlioglu was the topic after race number 1. That Bautista won his 19th Superbike race and that he now leads the world championship with 18 points over Rea, atrophied as a side note.
When the crash came out of turn 1 on the sixth lap, Bautista had the best view: He was just behind Rea and Razgatlioglu.
"I was more concerned about my safety during the fall than I could have seen exactly what was happening," World Cup leader Bautista said in his conversation with a handful of reporters. "It looked to me as if Toprak had gone a little far out. He hit the curbs but was not off the field. Jonathan was inside and behind him. Jonathan was driving on the ideal line, but Toprak was coming on the same line. Both wanted "to be in the same place at the same moment. But there was no room for two riders, and they touched. They have touched each other many times before, and nothing has ever happened. It was different this time."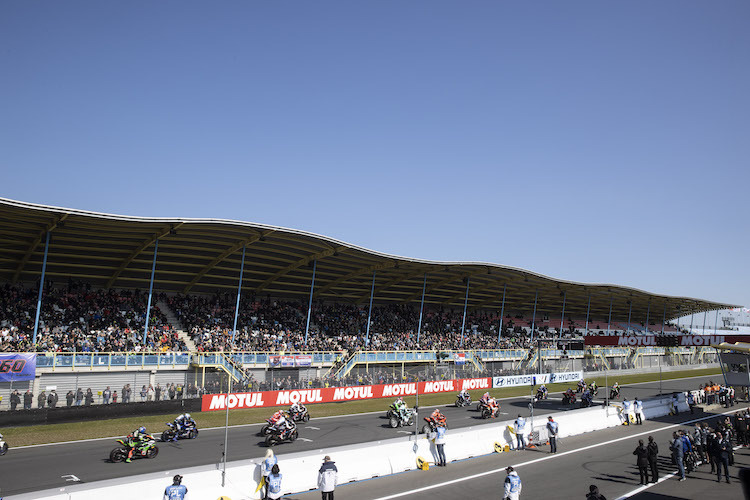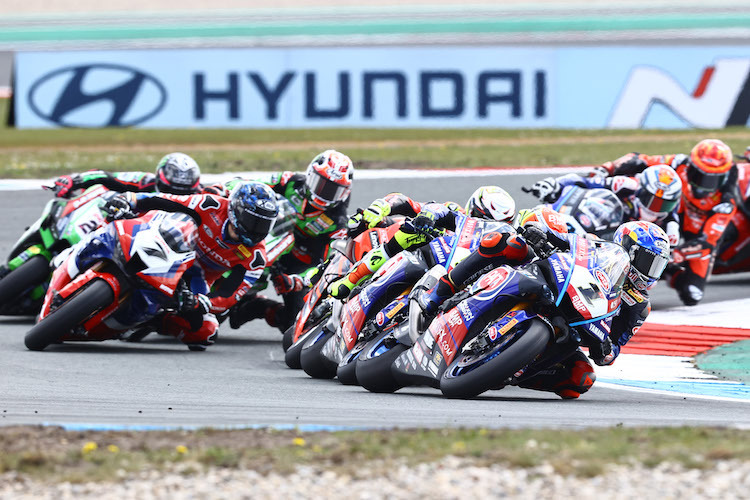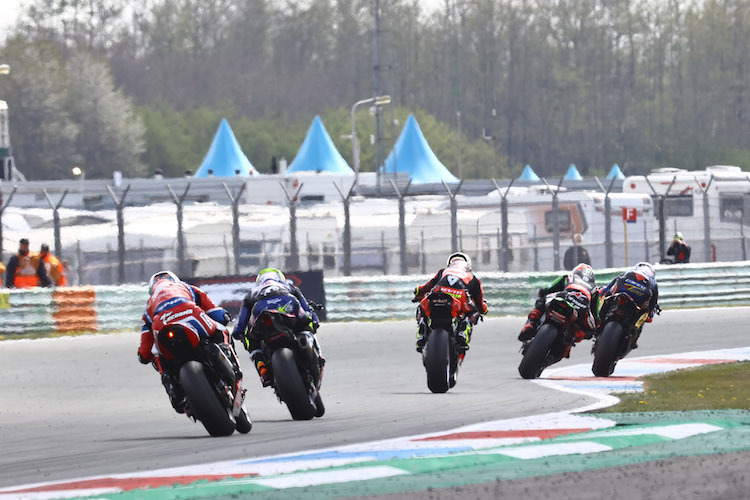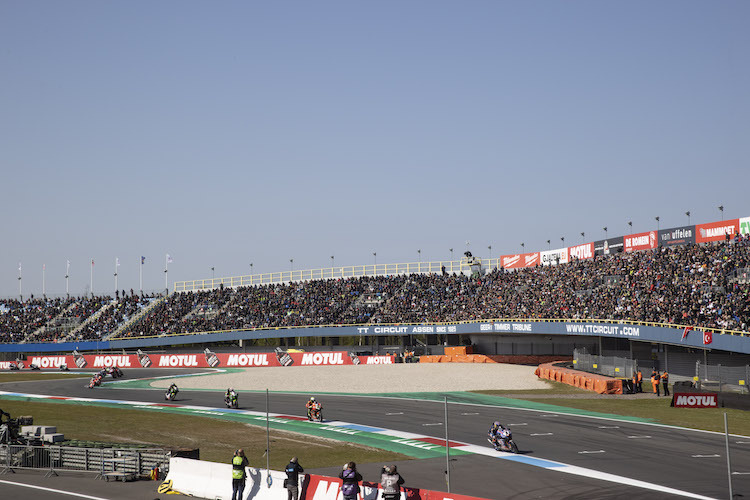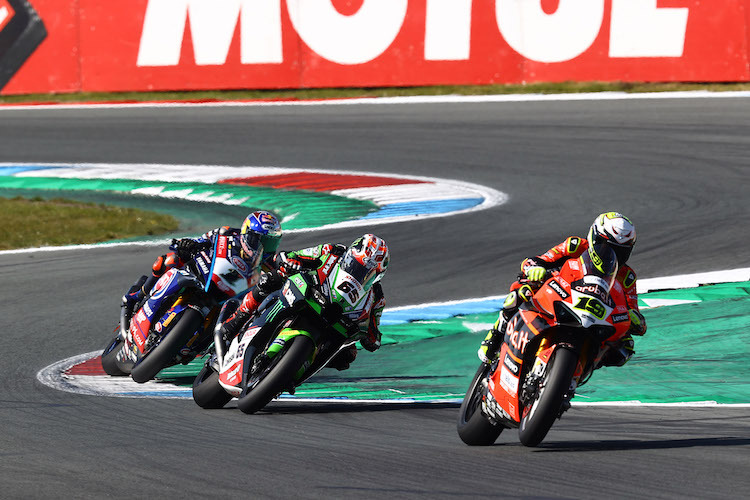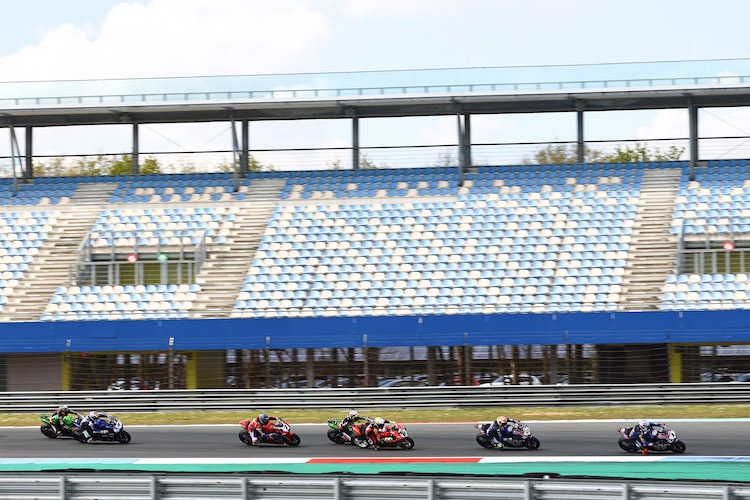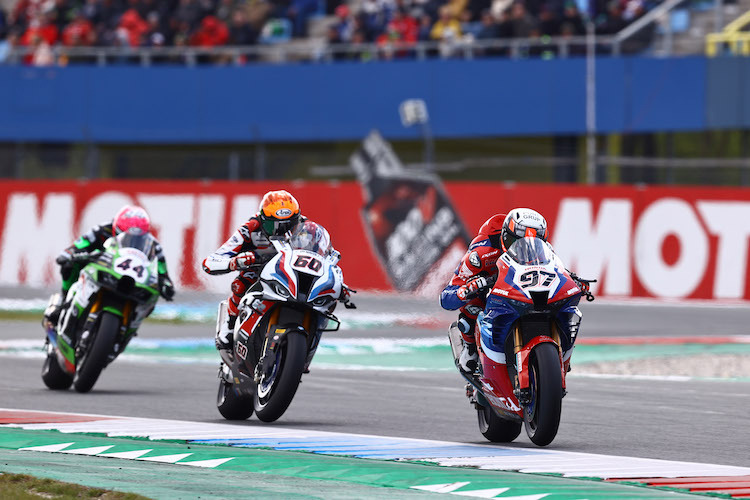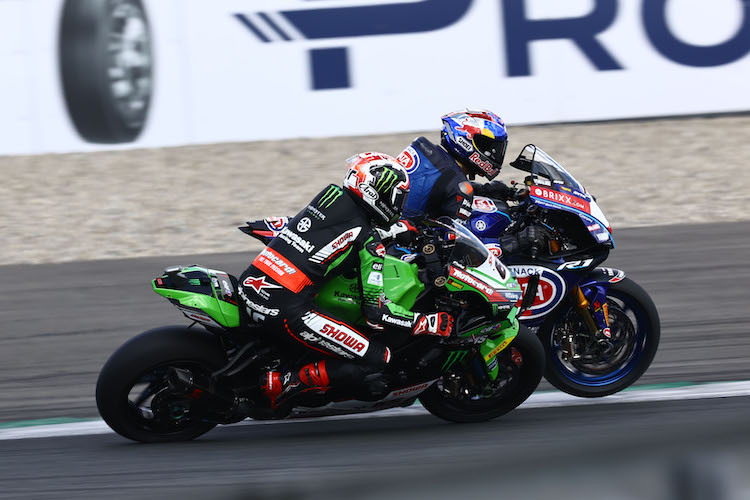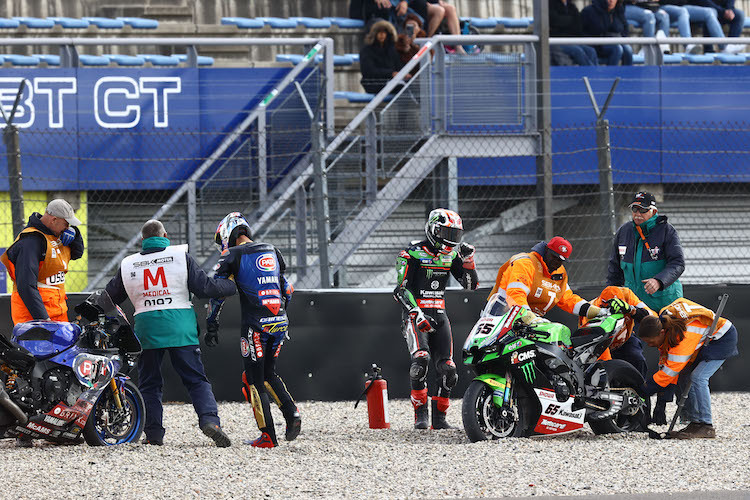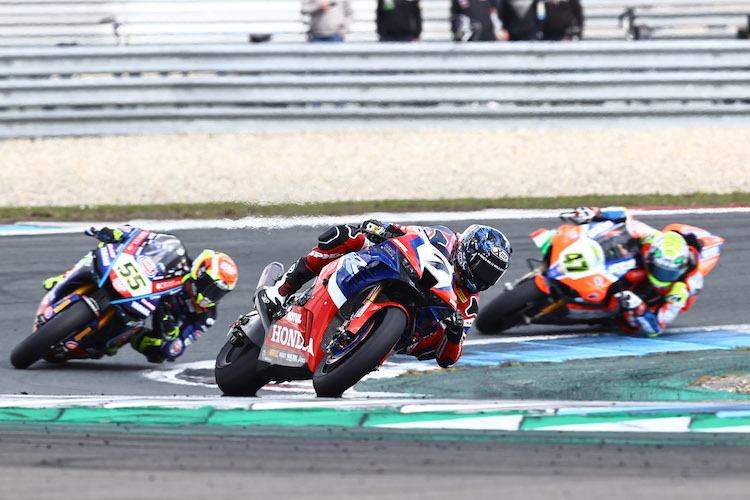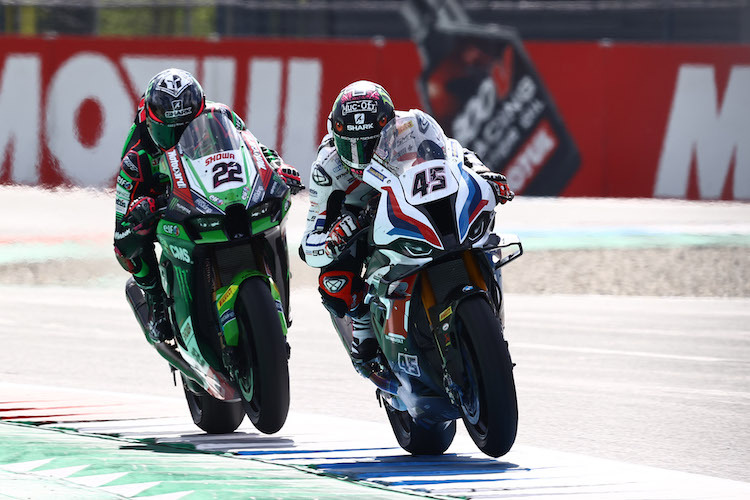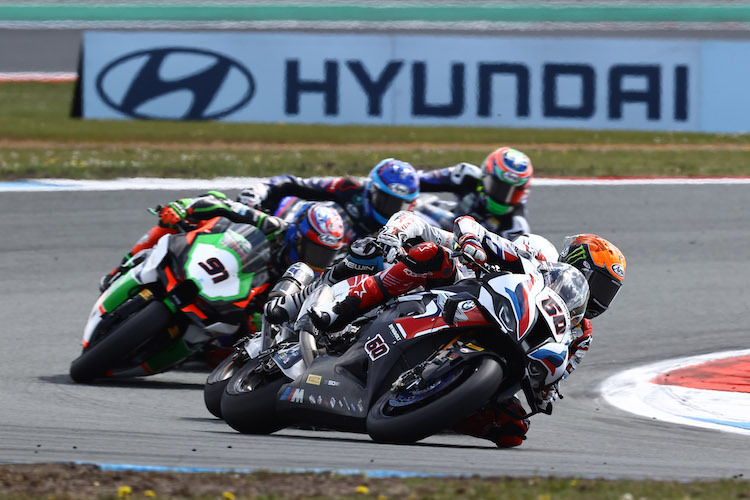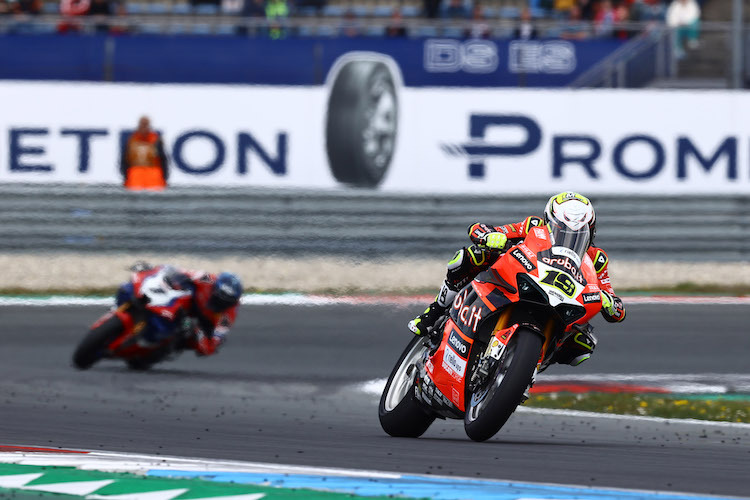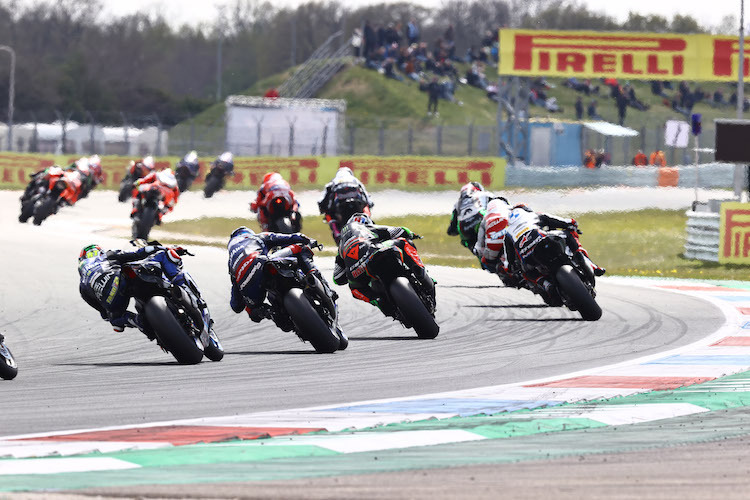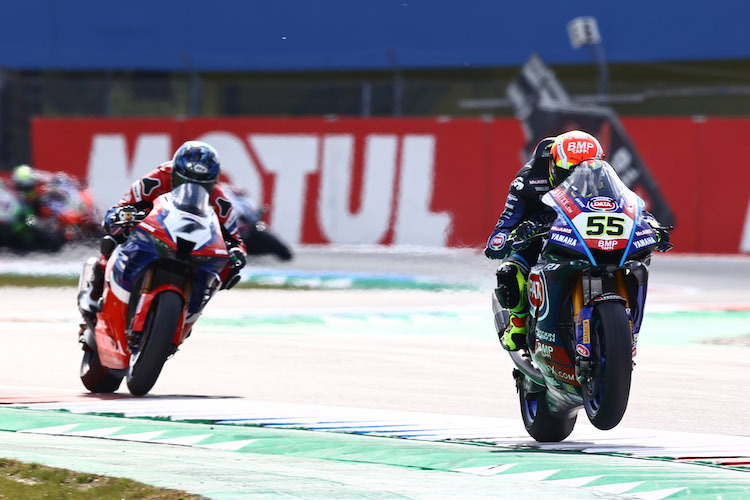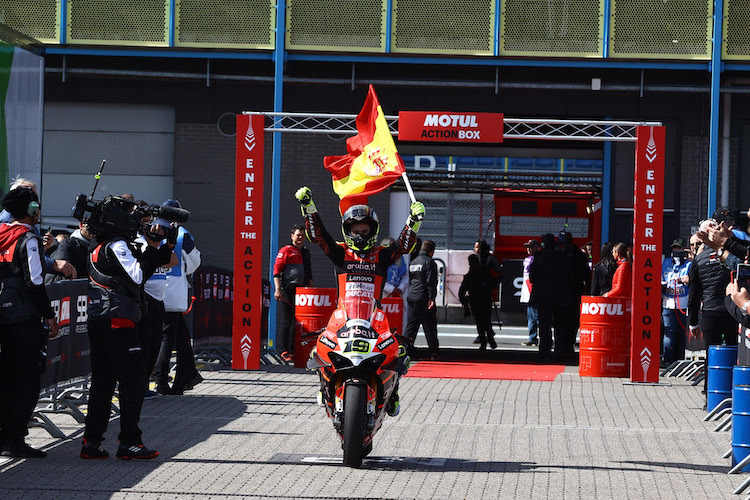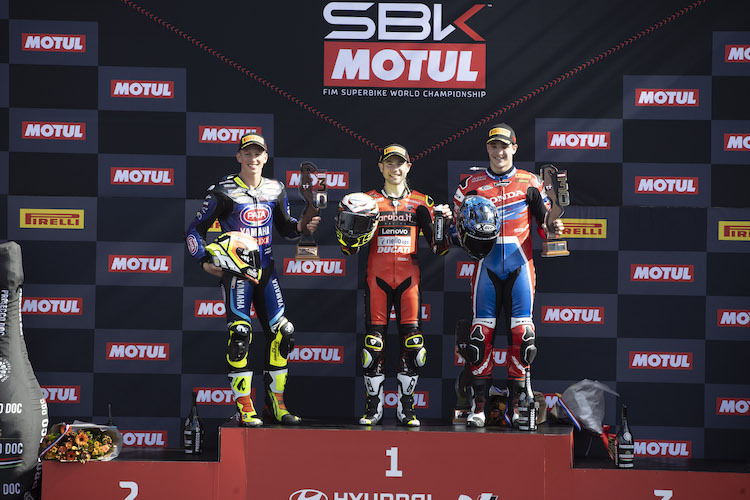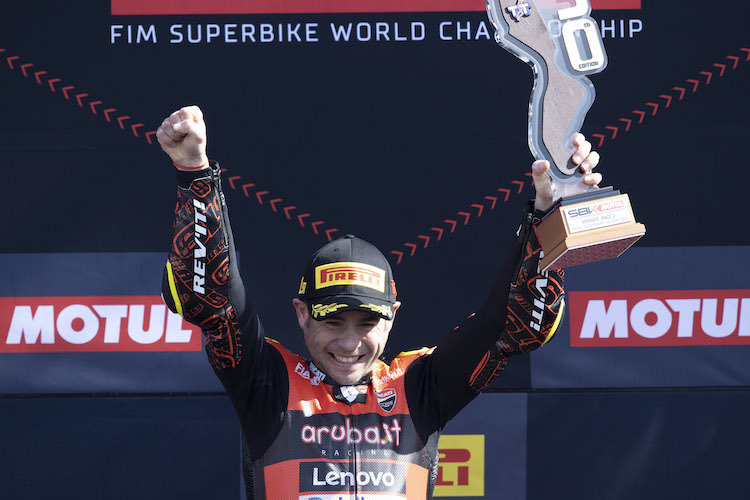 "I braked as hard as I could, but there was no room for me anywhere," Bautista described his moment of shock. «Jonathan and Toprak's bikes slid in front of me, I braked harder and harder. Then suddenly a hole opened and I came through. Otherwise I would have caught the motorcycles. At the next corner entrance, Lecuona crashed into my side and saw another – completely insane. I was extremely lucky not to fall. It all happened so fast that it took me a few laps to process it all. Then I found my pace again and pressed on, even though I increased my lead for each lap. In between, I tried to drive a little more relaxed. But it changed my lines, and the bike moved differently, so I preferred to ride as if I had someone behind me. "
Bautista won the race in a superior way, 8.77 seconds ahead of Andrea Locatelli (Pata Yamaha) and 11.58 seconds ahead of Iker Lecuona (Honda).
Result Superbike World Championship: Assen, race 2
position
driver
motorcycle
time
1.
Alvaro Bautista
Ducati
2.
Andrea Locatelli
Yamaha
+ 8,770 sec
3.
Iker Lecuona
Honda
+ 11,580
4.
Alex Lowes
Kawasaki
+ 13,329
5.
Scott Redding
bmw
+ 14,672
6.
Axel Bassani
Ducati
+ 17,490
7.
Michael Rinaldi
Ducati
+ 23,374
8.
Michael van der Mark
bmw
+ 28,511
9.
Xavi Vierge
Honda
+ 29,067
10
Lucas Mahias
Kawasaki
+ 29,434
11.
Roberto Tamburini
Yamaha
+ 36,810
12.
Christopher Ponsson
Yamaha
+ 36,814
13.
Leon Haslam
Kawasaki
+ 37,000
14
Luca Bernardi
Ducati
+ 38,862
15
Leandro Mercado
Honda
+ 41,674
Result Superbike World Championship: Assen, Superpole-Race
position
driver
motorcycle
time
1.
Jonathan Rea
Kawasaki
2.
Toprak Razgatlioglu
Yamaha
+ 0.267 sec
3.
Alvaro Bautista
Ducati
+ 0.300
4.
Andrea Locatelli
Yamaha
+ 6,959
5.
Iker Lecuona
Honda
+ 11,997
6.
Loris Baz
bmw
+ 12,953
7.
Garrett Gerloff
Yamaha
+ 13,410
8.
Michael Rinaldi
Ducati
+ 13,512
9.
Axel Bassani
Ducati
+ 13,567
10
Philipp Oettl
Ducati
+ 13,871
Result Superbike World Championship: Assen, race 1
position
driver
motorcycle
time
1.
Jonathan Rea
Kawasaki
2.
Alvaro Bautista
Ducati
+ 0.103 sec
3.
Toprak Razgatlioglu
Yamaha
+ 1,014
4.
Andrea Locatelli
Yamaha
+ 9,712
5.
Iker Lecuona
Honda
+ 17,451
6.
Loris Baz
bmw
+ 17,983
7.
Philipp Oettl
Ducati
+ 22,002
8.
Garrett Gerloff
Yamaha
+ 24,545
9.
Scott Redding
bmw
+ 25,118
10
Axel Bassani
Ducati
+ 26,938
11.
Xavi Vierge
Honda
+ 35,566
12.
Christopher Ponsson
Yamaha
+ 41,901
13.
Michael van der Mark
bmw
+ 41,967
14
Roberto Tamburini
Yamaha
+ 42,014
15
Lucas Mahias
Kawasaki
+ 45,699
Status Superbike World Championship 2022 after 6 of 36 races
position
driver
motorcycle
Points
1.
Alvaro Bautista
Ducati
109
2.
Jonathan Rea
Kawasaki
91
3.
Toprak Razgatlioglu
Yamaha
64
4.
Andrea Locatelli
Yamaha
55
5.
Iker Lecuona
Honda
50
6.
Michael Rinaldi
Ducati
43
7.
Axel Bassani
Ducati
30
8.
Xavi Vierge
Honda
30
9.
Alex Lowes
Kawasaki
28
10
Loris Baz
bmw
28
11.
Garrett Gerloff
Yamaha
25
12.
Scott Redding
bmw
19
13.
Philipp Oettl
Ducati
15
14
Lucas Mahias
Kawasaki
14
15
Michael van der Mark
bmw
11
16
Eugene Laverty
bmw
10
17
Ilya Mikhalchik
bmw
9
18
Roberto Tamburini
Yamaha
9
19
Christopher Ponsson
Yamaha
8
20
Luca Bernardi
Ducati
6
21
Leon Haslam
Kawasaki
3
22
Leandro Mercado
Honda
1