1,935
Only 27 years old and already in the Bundestag: Have you ever had a job, Philipp Hartewig?
By Paul Hoffmann, Erik Toepfer
Berlin – Round three of our series of the youngest members of the Bundestag is dedicated to Philipp Hartewig. To Fabi Funke (24) from SPD & that Left MP Heidi Reichinnek (34) The FDP member also talks about his new everyday life in Berlin and how he – at least on the football field – puts German top politics in its place.
DAY 24: Streams of refugees, pandemics, wars … now also in Europe. Why do you still want to be a politician today?
Hartewig: Well, the current situation did not exist a year ago. But it is important to create framework conditions for the future now, and it is also important to get involved and help shape it. Therefore, the motivation is no less despite all the problems.
DAY 24: So you could despite terrible situation in Europe also say: now more than ever?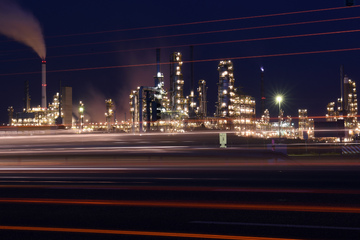 economic policy
"Collapse of industry": chemical industry warns of the consequences of an energy embargo
Hartewig: You are not a politician by profession, it is a vocation, a temporary mandate. So it's definitely worth it if you can help shape it.
"Politics has always been a good hobby"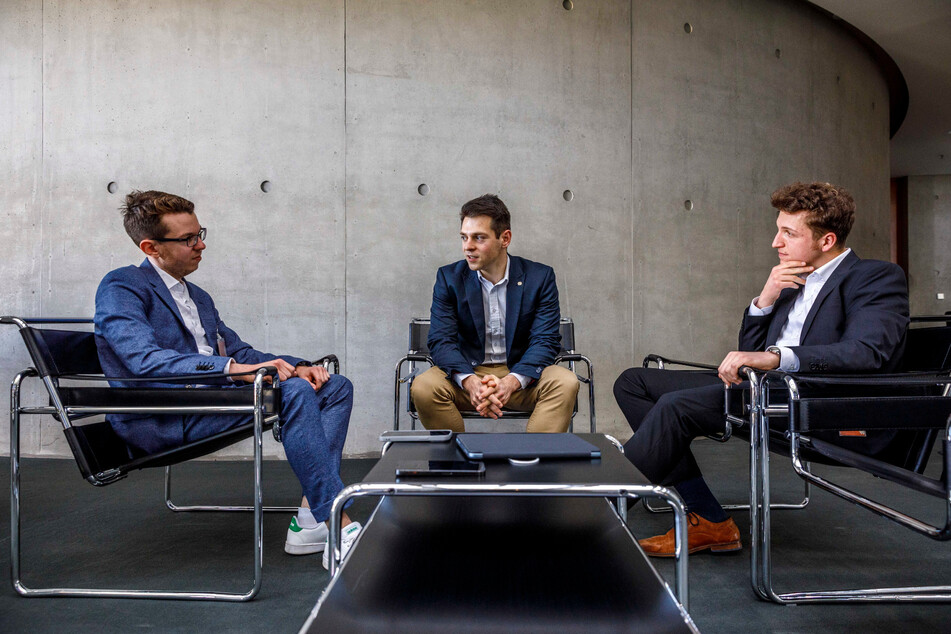 DAY 24: You are only 27 years old: Have you ever had dreams other than making a career?
Hartewig: (laughs) There are always many dreams … I have always been involved in different areas, I originally got into politics through the student council. I was a student representative at my school, active in the district student council and in the state student council.
I also held seminars at schools about the impact of student participation, school legislation and how to organize things there. I always practiced politics as a nice hobby next to my law studies and then I had the opportunity to run for the Bundestag. I'm lucky and got a few votes. (laughs again)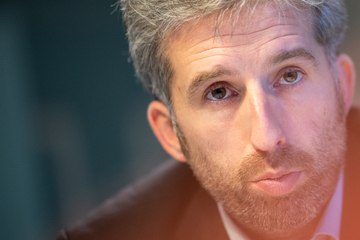 Boris Palmer
Boris Palmer's membership of the Greens must be suspended
DAY 24: So you just finished college and did not have a "real job" before?
Hartewig: The course ends theoretically with the first state exam and I have already completed my legal office. But I went relatively directly from there to the Bundestag.
DAY 24: How can you imagine that: Did you already say in primary school, when everyone else would be a police officer or vet, that you would be a politician?
Hartewig: No not at all. I think that is also difficult when it's your goal. But that has also changed from a young age. When I was a little boy, I wanted to be a farmer because we always went on farm vacations, and then that changed when we went to school. In the meantime, I was still thinking about whether it should be teaching or law, but with law you are extremely flexible and it is also exciting.
I would study it again and again. Now I also have the opportunity to contribute with these competencies, and it also helps if you have a better understanding of the interplay between laws and what it looks like in reality.
DAY 24: What would you do if it was not with you in four years on re-election working?
Hartewig: Then I would work as a lawyer. I have been filling out the application for the legal profession for weeks and actually only need to send it off. I'm not that worried either.
How does such a young boss feel?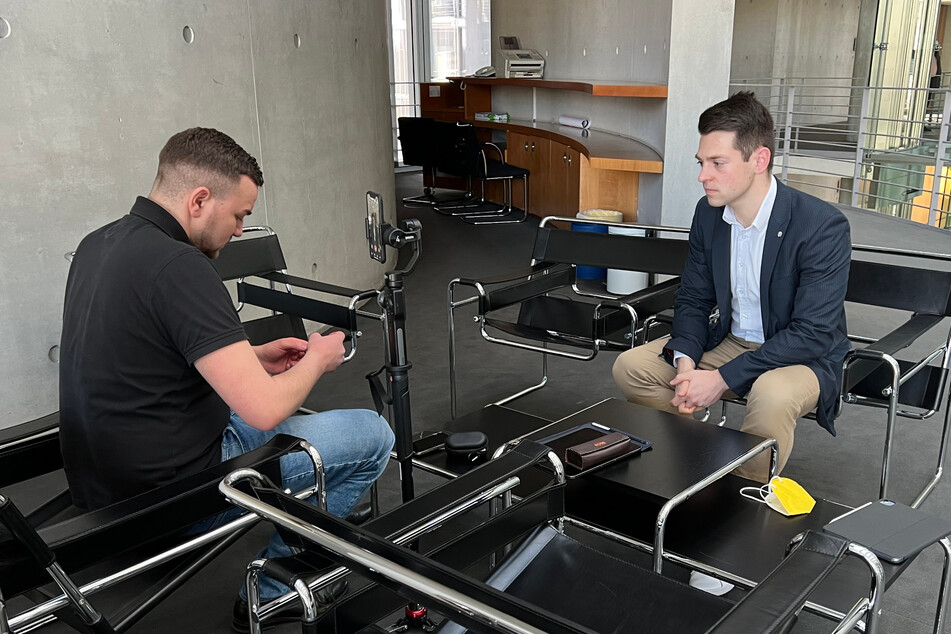 DAY 24: How do you claim as a young person against the well-established veterans of the FDP to get here?
Hartewig: I think my advantage was that I have been around for a relatively long time. When I was a school student, I joined Unge Venstre as a 15-year-old, when I was 16 I already sat on the youth association's regional board and was also regional chairman for three years.
Of course, it also helped that we were very active as an association and of course could also take advantage of the fact that the FDP was out of parliament for a while. As a youth association, one can sometimes have a stronger effect because the party just isn't that present.
Since 2019, I have also been Vice-President of the FDP, and in addition to running in my constituency in Central Saxony, as a representative of the younger generation, I had good prospects of being at the top of the list.
DAY 24: How do you explain the phenomenon of FDP at the last parliamentary election among young people could inspire as many voters as the Greens?
Hartewig: I think that is the self-image that the FDP conveys. We trust people to act independently. Especially during the pandemic, which also had a strong impact on the federal elections, we Free Democrats have found a good balance between the freedom of the individual and personal responsibility. On the other hand, we have also recognized the need for special measures to protect against infection.
We found a balance, always weighed things up and argued when in doubt, for freedom and more personal responsibility. I find that quite attractive. Like the topics of liberalism and freedoms as a whole. Whether it is economic and social issues or digital politics.
DAY 24: Before you became a Member of Parliament, you studied. Now you suddenly have employees working for you, an election campaign office that maintains the "Philipp Hartewig brand", etc. How do you relate to being a young boss?
Hartewig: Actually pretty good. In other honorary positions I have already had or have staff responsibilities. Both as deputy state chairman and as vice chairman of the circuit sports association and chairman of the circuit sports youth. So it's not really, really new, but it's obviously something else when you have a team that only works for you.
But it's fun, because I have a great team too! Especially: If you build a new team and do not get into fixed structures, from customs to hierarchies, etc., the design options are completely different.
Are you kicking with Scholz and Laschet?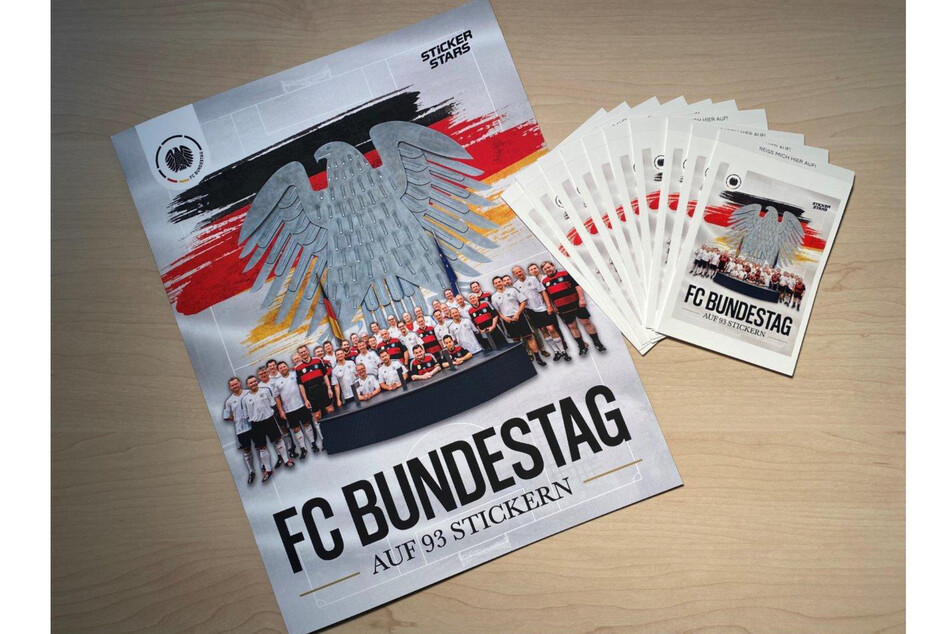 DAY 24: What kind of sport do you really do?
Hartewig: For my free time, I go to the gym twice a week and run twice a week. I'm also in a chess club, but I only participate in a league game once or twice a season. This week I also participated in training for FC Forbundsdagen, the parliamentary football team, for the first time.
Then next week is the first international match against the driving service. It's actually really exciting because it's across parties and there's a focus on having fun. Then there is also a parliamentary World Cup against other countries …
DAY 24: And how can you imagine it: It is then Olaf Scholz the big storm star el Armin Laschet in the defense?
Hartewig: (laughs) No, I did not see them both there, but I was there first.
DAY 24: Landscape change The Bundestag: Are you taken seriously here?
Hartewig: Yes, my age does not matter so much. So far, neither in the parliamentary group nor in the Bundestag have I had the feeling of being reduced to my age.
DAY 24: Should one assert oneself against the well-established here?
Hartewig: Well, not at all in our group. So there are very few hierarchies and it is also a relatively young faction in general. It was fun right from the start and everything was really well prepared. From bootcamps with seminars from morning to evening to a sponsorship program where you have someone with a long-term resident who has a table at your desk. For me it is Torsten Herbst from Dresden. And yet the mood in the group is pretty good.
"First I need an overview"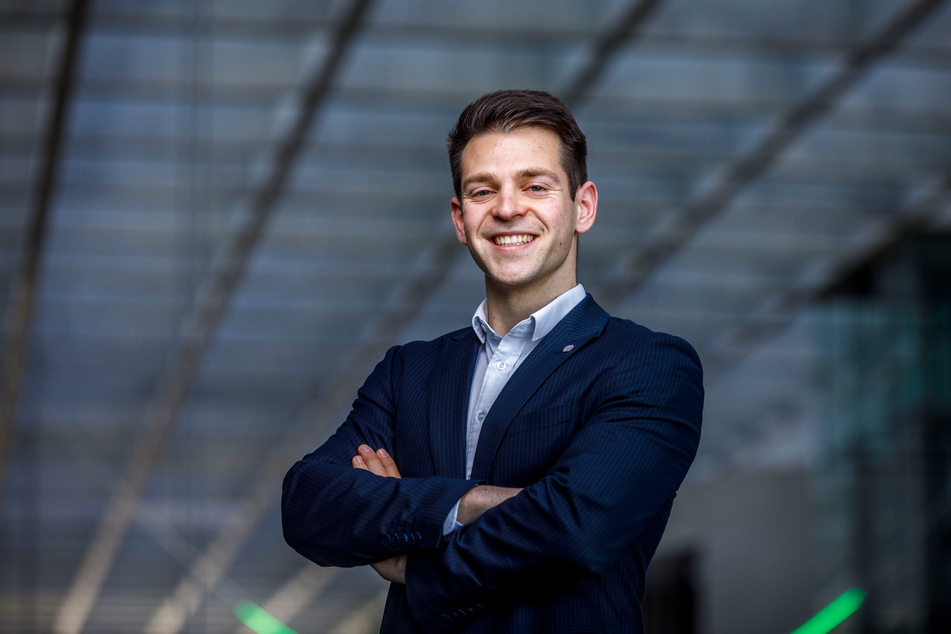 DAY 24: Your CV points directly to the Bundestag. But that's not the end of it, is it? Will you be the next? Christian Lindner?
Hartewig: (laughs) I do not think so, and I would not even think so far! Now it's about really getting to grips with it and making good progress on its own issues in the Legislature. But of course, you also know that you need a few months to get into a routine. I can easily imagine running again, but I do not think it makes any sense to look any further.
DAY 24: Did you move to Berlin?
Hartewig: no I still have my apartment in Saxony, but recently I also have a one-room apartment in Berlin, where I am in the process of furnishing it.
DAY 24: And where does a young member of the Bundestag live in Berlin?
Hartewig: There is the so-called snake, which is arranged as housing for MPs. This was built after the move from Bonn to Berlin. As a Member of Parliament or federal official, you have more right of access if something becomes available.
DAY 24: After the reunification of the working class, so to speak …
Hartewig: Something like that!
DAY 24: As a member of the Bundestag, how do you not lose touch with "your people", your constituency, given all the things that seem to be happening all over the world at the same time?
Hartewig: I have so far been pretty much back and forth in the circle and have done a mayoral tour. There are 53 municipalities in Central Saxony and I have already visited 40 mayors. The first thing to do is take up all the topics. Where is the need for funding? What are projects, challenges? Where is there still no solution? What's wrong with individual things?
I just want to get an overview of what the big projects are that you might be able to do. Of course, I also try to answer as many messages as possible, and I have also spent time on some digital formats. But you have a problem with time.
I'm already three months ahead of schedule for the ward, and you do not even have time to think it all through, write emails, or work things through. Well, it's challenging, but I'm trying to strike a balance.
Cover photo: Holm Helis & Eric Münch