30,355
If you sign up for Kieser Training now, you will save 100 euros
Great offer: Kieser Training helps to improve the quality of life through professional training. You can save 100 euros until April 30, 2022.
Kieser training – From the age of 25, the strength of the muscles begins to decline. Without targeted training, we lose up to 40 percent muscle mass when we turn 80 years old.
But with Kieser Training you can counteract this. With a time-efficient and scientifically proven concept.
Especially cool: Upon registration until April 30, 2022 you even save 100 euros on access fees at selected locations.
We have all the information about the concept. You can secure a start date directly below.
Minimum time consumption, maximum power increase.
If you want to feel healthy, strong and efficient, you do not have to train for hours every day.
The international study chain Kieser Training stands for highly efficient and targeted training on machines.
Thanks to the targeted muscle building, long workouts are not necessary. Only 30 minutes twice a week is enough to strengthen the body sustainably.
In order to offer you high-quality medical machines, Kieser Training works closely with researchers and mechanical engineers.
This allows efficient and safe stabilization of the joints from the ankle to the cervical spine. Your everyday life becomes easier and you even reset the biological clock. Because strong people stay young!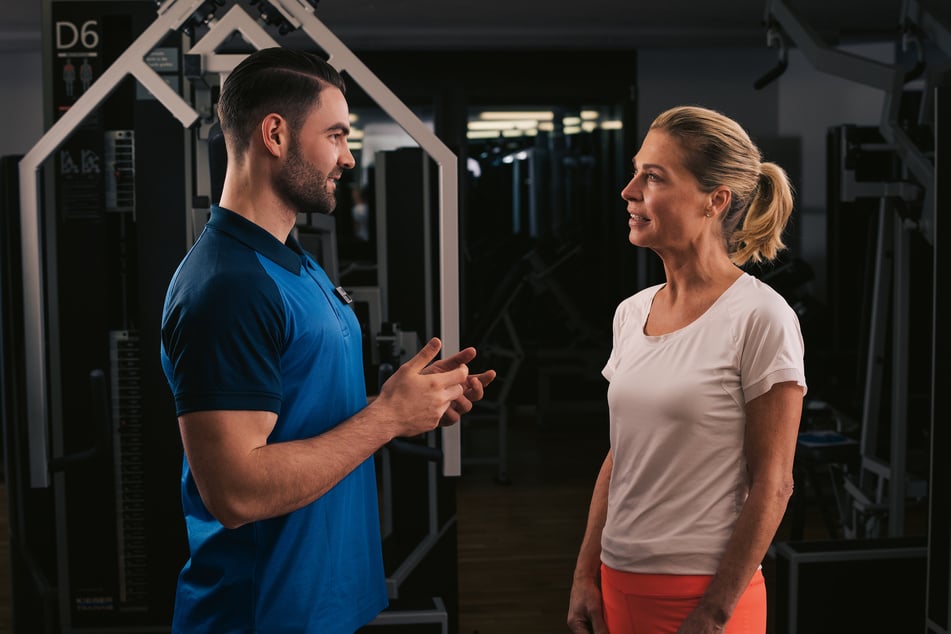 With a individually developed training plan and professional guidance supports Kieser Training in the following areas, for example:

back training
Using a computer-assisted exercise machine, the movement of the spine and the strength of the spine can be tested and specifically strengthened during exercise.
Promote muscle building and strengthen the psyche
With 2 x 30 minutes of training per week, you get effective training to meet everyday challenges – both physically and mentally.
Exercise the pelvic floor and reduce problems
An isolated pelvic floor workout is not that easy a task. Kieser Training has for years worked on a machine with which the muscles can be trained separately through exercises.
Stimulates metabolism and tones the body
More muscle and less fat – with targeted training, the basal metabolism increases and the body fat percentage decreases. Bioelectrical impedance analysis, or abbreviated BIA, gives visible results. The analysis system provides information on the distribution of muscle and fat mass.
Sign up now for a no-obligation introductory session.
It's that easy: Select study, enter contact information and confirm email. The respective Kieser Studio will then contact you shortly to arrange an appointment.
If you are convinced and decide on a contract, you will receive a starting discount of 100 euros. But do not wait too long, because the offer is really only valid until April 30.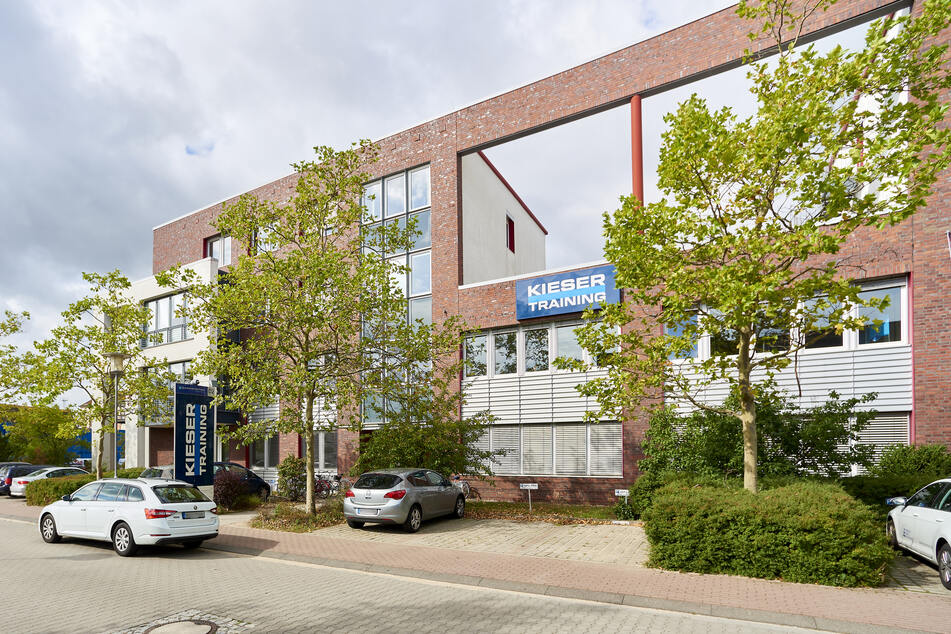 Voter Training Chemnitz
Market 5, Bretgasse entrance
09111 Chemnitz
Phone: 0371/694 92 92
Email: [email protected]
Opening hours:
Mon-Fri: 7 a.m. to 10 p.m.
Sat-Sun: 9am to 6pm
____________________________________________
Kieser Training Dresden Gruna
Zwinglistrasse 28-30
01277 Dresden-Gruna
Phone: 0351/250 12 80
Email: [email protected]
Opening hours:
Mon-Fri: 7 a.m. to 10 p.m.
Sat-Sun: 9am to 6pm
____________________________________________
Kieser Training Dresden-Neustadt
Neustädter Markthalle, entrance on Ritterstrasse
01097 Dresden-Neustadt
Phone: 0351/810 54 21
Email: [email protected]
Opening hours:
Mon-Fri: 7 a.m. to 10 p.m.
Sat-Sun: 9am to 6pm
____________________________________________
Kieser Training Leipzig
Grimmaische Strasse 13-15
04109 Leipzig-Mitte
Phone: 0341/990 44 55
Email: [email protected]
Opening hours:
Mon-Fri: 7 a.m. to 10 p.m.
Sat-Sun: 9am to 8pm
____________________________________________
Kieser Training Erfurt
Yuri Gagarin Ring 41
99084 Erfurt
Phone: 0361/658 58 55
Email: [email protected]
Opening hours:
Mon-Fri: 7 a.m. to 10 p.m.
Sat-Sun: 9am to 6pm
____________________________________________
Kieser Training Magdeburg
Breiter Weg 173, Ulrichshaus
39104 Magdeburg
Phone: 0391/531 39 99
Email: [email protected]
Opening hours:
Mon-Fri: 7 a.m. to 10 p.m.
Sat-Sun: 9am to 6pm
____________________________________________
Kieser Gym
Charlottenstr. 8, Charlottencenter
06108 Hall
Phone: 0345/614 08 99
Email: [email protected]
Opening hours:
Mon-Fri: 7 a.m. to 10 p.m.
Sat-Sun: 9am to 6pm
____________________________________________
Kieser Training Bayreuth
Richard-Wagner-Strasse 36
95444 Bayreuth
Phone: 0921/800 26 940
Email: [email protected]
Opening hours:
Monday: 7:30 to 19:30
Tuesday: 9:30 to 21:30
Wednesday: 7:30 to 19:30
Thursday: 9.30 to 21.30
Fri .: 7.30 to 19.30
Sat – Sun: 10am to 2pm
____________________________________________
Kieser Training Wiesbaden
Äppelallee 35
65203 Wiesbaden
Phone: 0611/609 24 85
Email: [email protected]
Opening hours:
Mon-Fri: 7:30 to 21:30
Sat-Sun: 9am to 6pm
____________________________________________
Kieser Training Munster
Schorlemerstrasse 26
48143 Munster
Phone: 0251/482 99 43
Email: [email protected]
Opening hours:
Mon-Fri: 7 a.m. to 10 p.m.
Sat-Sun: 9am to 6pm
____________________________________________
Kieser Training Hannover Calenberger Neustadt
Brühlstrasse 11-13, porthus
30169 Hannover-Calenberger Neustadt
Phone: 0511/533 49 57
Email: [email protected]
Opening hours:
Mon-Fri: 7 a.m. to 10 p.m.
Sat-Sun: 9am to 8pm
____________________________________________
Kieser Training Hanover-Südstadt
Anna-Zammert-Str. 9
30171 Hannover
Phone: 0511/169 32 01
Email: [email protected]
Opening hours:
Mon-Fri: 7 a.m. to 10 p.m.
Sat-Sun: 9am to 8pm
____________________________________________
Kieser Training Hildesheim
Andreas passage 1
31134 Hildesheim
Phone: 05121/289 960
Email: [email protected]
Opening hours:
Mon-Fri: 7:30 to 21:30
Sat-Sun: 9am to 6pm
____________________________________________
Kieser Training Potsdam
Wetzlarer Strasse 86
14482 Potsdam
Phone: 0331/704 98 71
Email: [email protected]
Opening hours:
Mon-Fri: 7 a.m. to 9:30 p.m.
Sat-Sun: 9am to 6pm