in Fitness Tracker Test there is a model for every budget. Both models up to 50 euros and from 50 euros must face the tests. A fitness tracker is a lightweight bracelet that tracks activity and other data throughout the day. It is meant to encourage people to take the stairs in front of the elevator, to walk more and generally to move more. Although wearing a bracelet like this will not make you a super athlete in a matter of weeks, it can help you lead a healthier and more active lifestyle.
Fitness tracker or smartwatch?
Before we start with the fitness tracker test, here is the answer to the question of what characterizes a fitness bracelet and what makes a smartwatch. There are many similarities between smartwatches and fitness trackers. Both always work with a smartphone app, which can be used to evaluate statistics on movement, heart rate and sleep behavior better than on the devices' small screens. In addition, depending on the app, long-term statistics can also be retrieved: For example, how many kilometers have been traveled in recent weeks or throughout the year and in which months you have been particularly active. In addition, there are prizes, such as reaching 100,000 steps or setting a new distance record in races.
Unlike smartwatches, fitness trackers are used more or less solely to collect fitness data. There is also a difference in the screens. Fitness bracelets are often elongated, smartwatches more reminiscent of classic watches in their round or square shape. In the end, there are fitness trackers from as little as 22 euros.
Fitness tracker up to 50 euros
Fitness bracelets offer this technique
The first fitness trackers were simple pedometers designed to encourage people to reach a certain goal. Quite useful, but can not be compared with the features of modern models such as those in the fitness tracker test. They may be small and light, but they contain a lot of modern technology. In the meantime, it has become standard for the devices to permanently measure the heart rate. From these measurements, conclusions can be drawn about health: A lower resting heart rate, for example, is an indicator of good condition. If this drops over time, it's a good sign.
By measuring heart rate, the tracker also determines how hard the user is exerting and how fast the heart rate returns to normal after an activity. The fitness bracelets also derive interesting information from such values, such as calories burned, recovery times, and training benefits.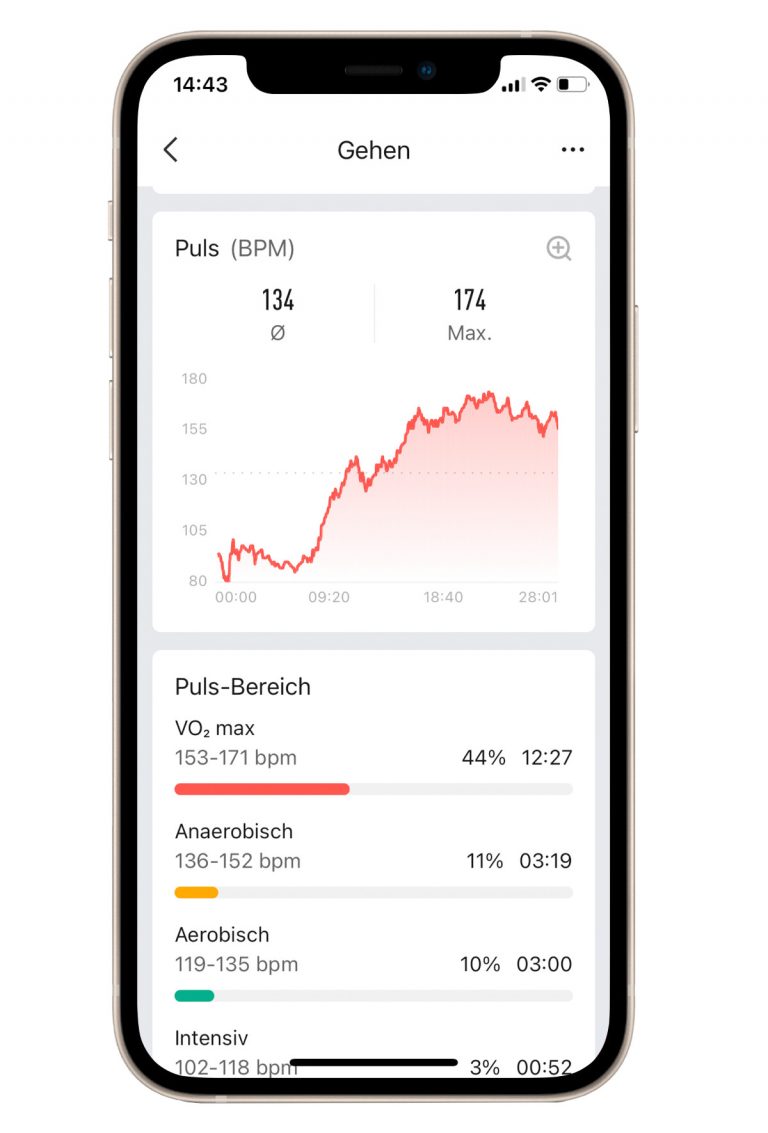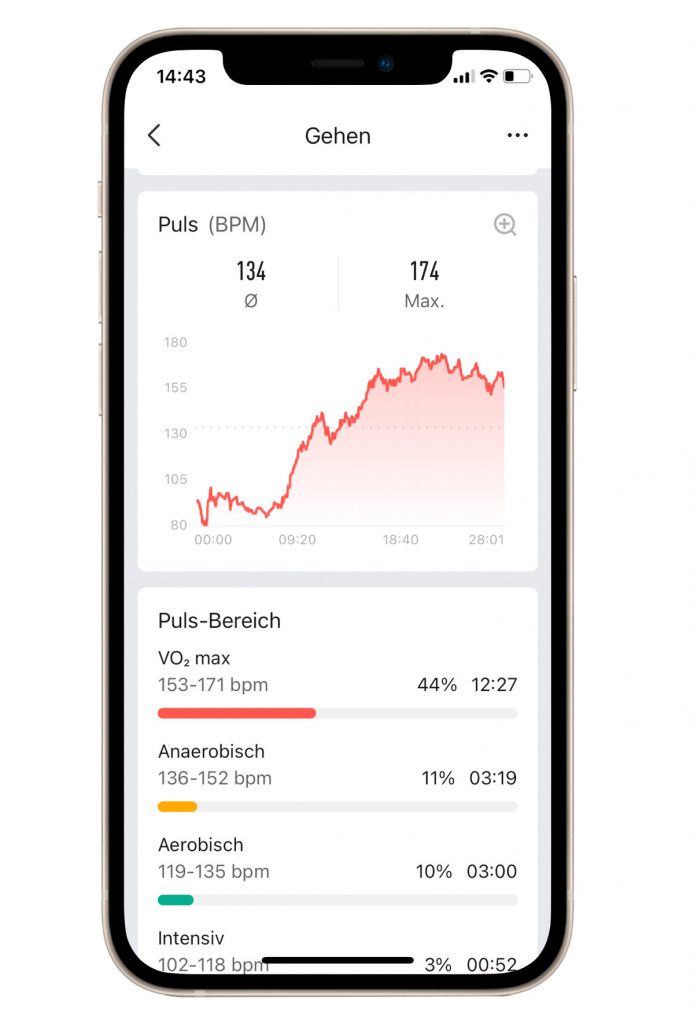 Fitness tracker from 50 euros
Fitness tracker: Tests show what buyers should be aware of
What exactly a fitness tracker does, and above all, how accurate values ​​and measurements are, varies from model to model. This becomes clear in the test and comparison. While some devices have multiple sports features, others offer additional health features such as measuring blood oxygen saturation, heart rate and ECG. Depending on what you value most, you should pay attention to these aspects when buying:
Location
Screen
Smart features
health features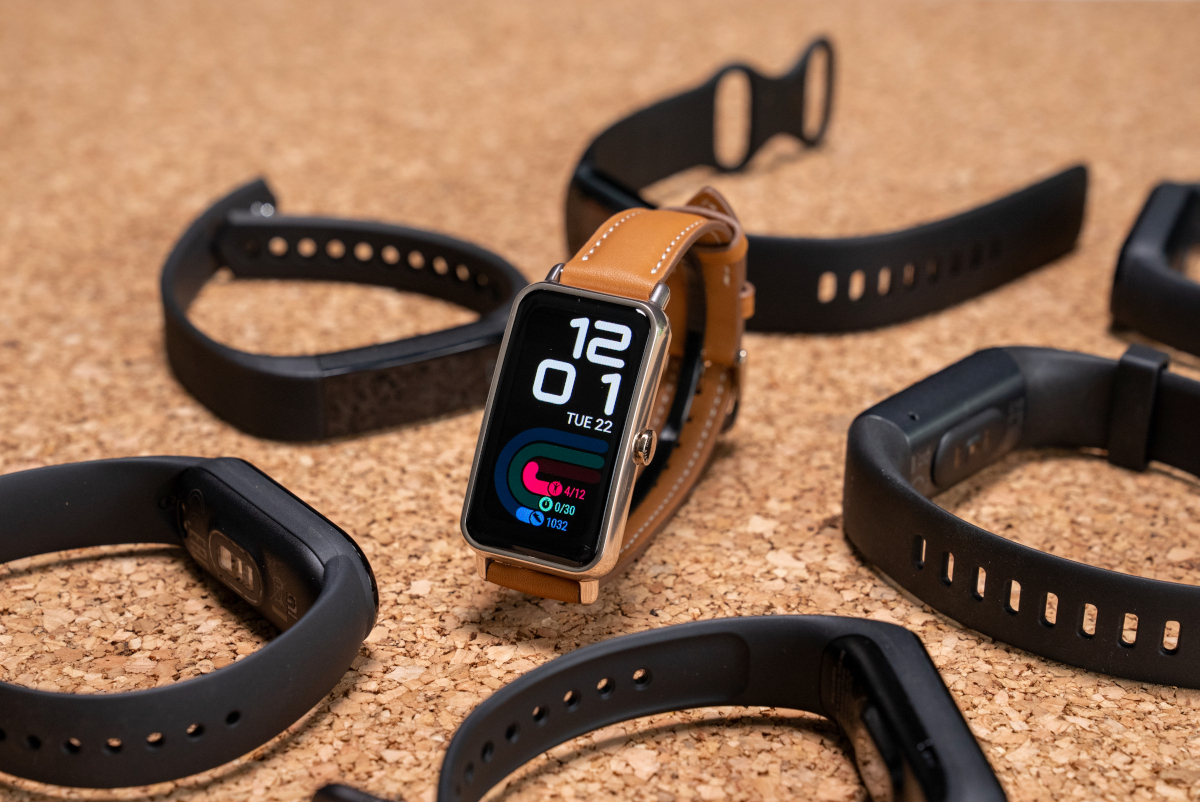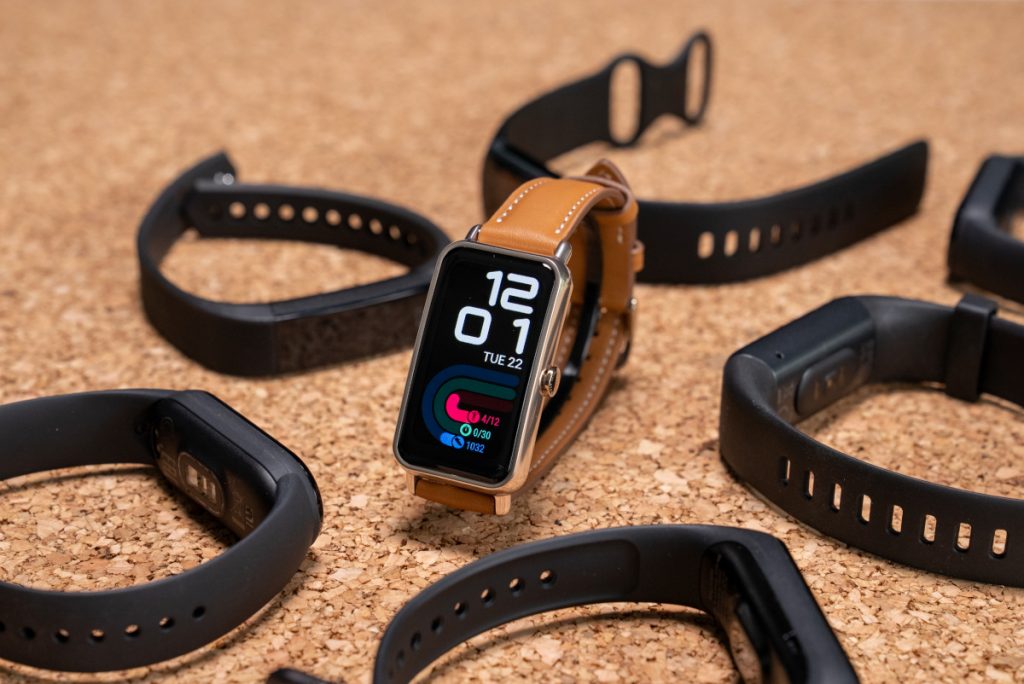 Cheap fitness trackers do not have a built-in GPS receiver. This means that the position and thus the speed and distance measurement during outdoor activities can only be determined in connection with a smartphone. This type of position determination is not a big problem with occasional walks or hikes, but if you walk or bike a lot and regularly and do not always want your smartphone with you, you should rather choose a cheap smartwatch with built-in GPS. The Fitbit Charge 5 is the only fitness bracelet in this test field that has GPS, but in some cases this works very inaccurately.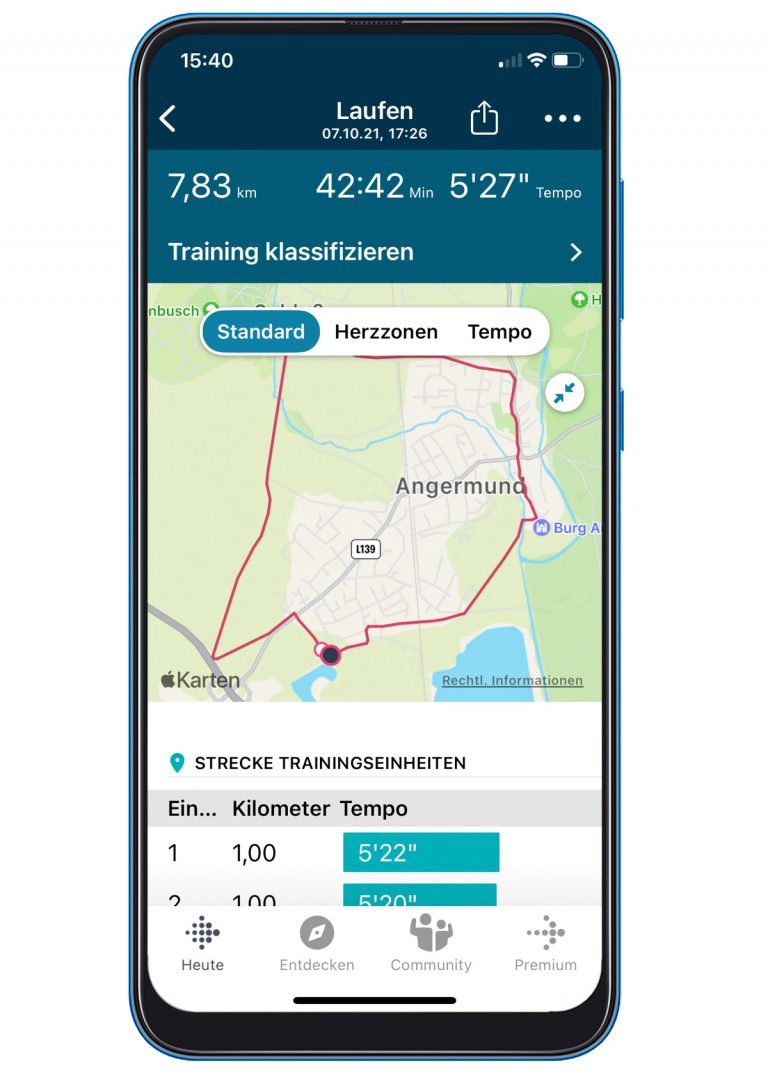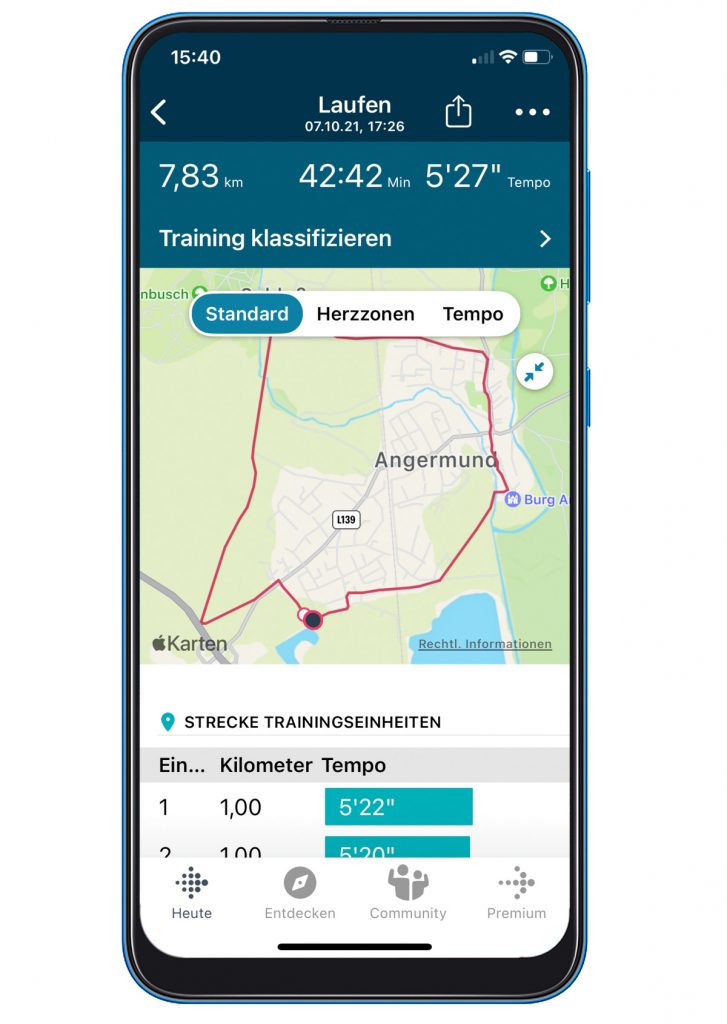 Better screens, less smart features in fitness bracelets
Like smartwatches, the views on fitness trackers are getting better and better. Thanks to AMOLED technology, they are beautifully colorful, bright and sharp on many devices. Nevertheless, one should not expect miracles in terms of readability due to its small size. The black and white variants in the models from Withings and Hama are out of the queue in the fitness tracker test, which in contrast looks directly old-fashioned.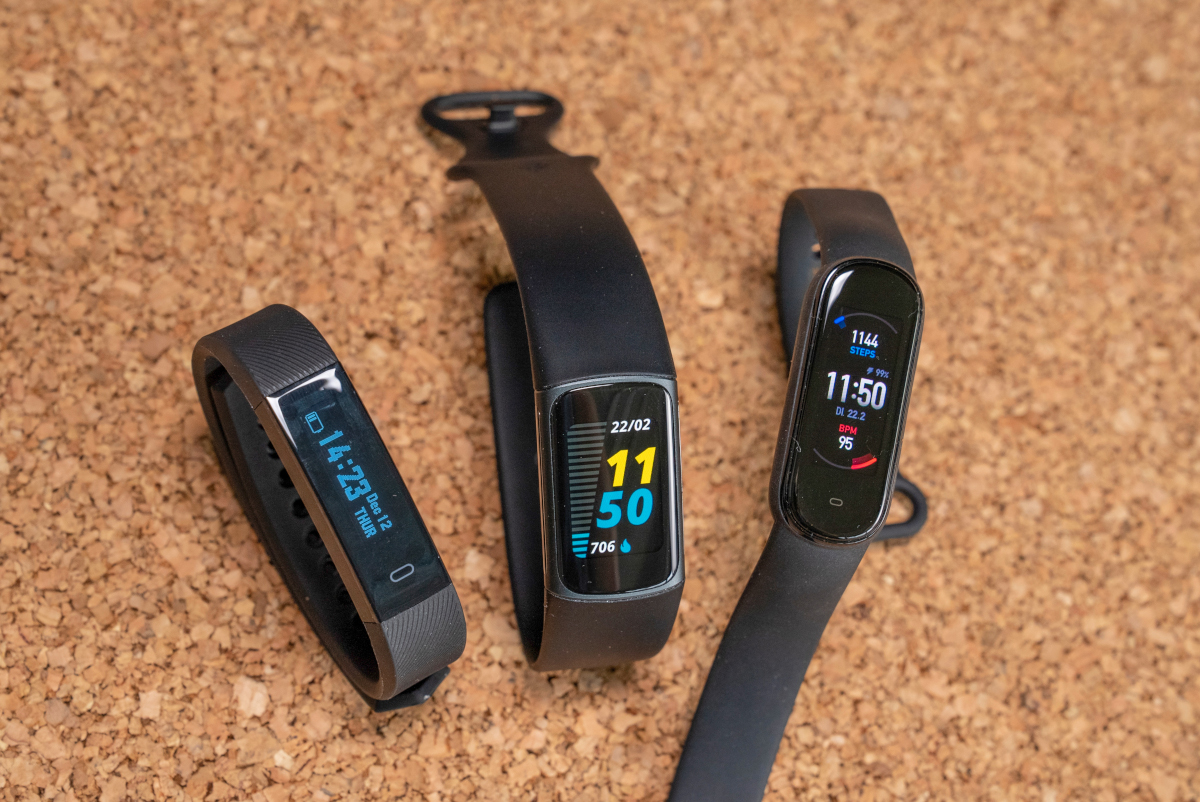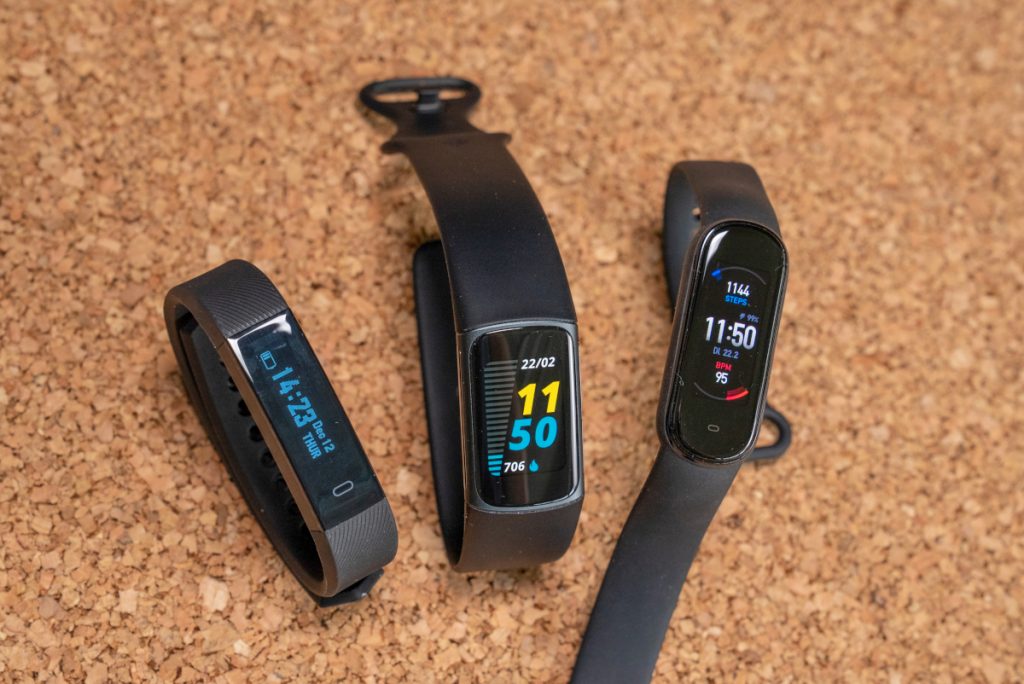 Sports features are at the forefront with fitness trackers. Therefore, smart features get in the way. For example, no tracker is able to load additional apps. Handling text messages is mostly limited to displaying them. Nor does a single fitness tracker in the test provide musical entertainment during sports. Some models are only suitable as a remote control for the smartphone. So if you want to listen to music on the go independently of your smartphone, you should also use a smartwatch with music features.
This fitness tracker in the test has the most health features
In the healthcare field, Fitbit does not outperform any other fitness tracker in the test. In addition to common functions such as sleep evaluation, stress recording and measuring blood oxygen saturation (SpO2), Charge 5 is able to recognize the change in the skin's conductivity in response to emotional stress. In interaction with the skin temperature and the special EDA scan app, the tracker must make it possible to draw conclusions about one's own well-being.
The expressiveness of the feature, which Fitbit likes to market as a unique selling point, is limited. It is also part of the Fitbit Premium subscription. This means that the EDA report can no longer be accessed after the expiry of the six-month trial subscription, unless a paid membership (EUR 79.99 per year) has been subscribed.
Test winner: Fitbit Charge 5
Fitbit Charge 5 is the test's best fitness tracker. This is not a surprise considering the highest price (about 150 euros market price). However, the device is not entirely convincing. Charge 5 offers a lot of fitness and health features. However, there is room for improvement in GPS reliability, smart options and operation. The price also seems to be too high because there are much better smartwatches for around 50 euros, such as the Huawei GT3. Fitbit's policy of only offering some features in connection with a paid subscription is also questionable.
---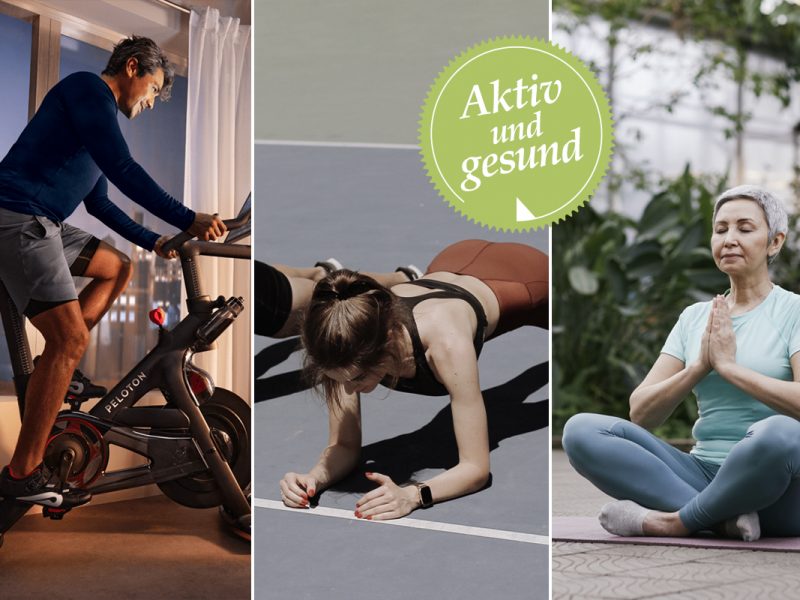 Many start the new year with sports. IMTEST reveals what sports, equipment and exercises are popular at the moment.
---
Price tip in the fitness tracker test: Amazfit Band 5
Amazfit Band 5 is available for a reasonable 22 euros to get you into the world of trackers. GPS is missing, but the cheapest deals fitness tracker solid training analysis, stress monitoring, useful sleep tracking features and even a convenient autopause feature for running and cycling. As a useful gimmick, Alexa is even a language assistant on board that answers all kinds of questions as needed. In its price range of less than 50 euros, it also scores with the longest battery life – at least in everyday use.
---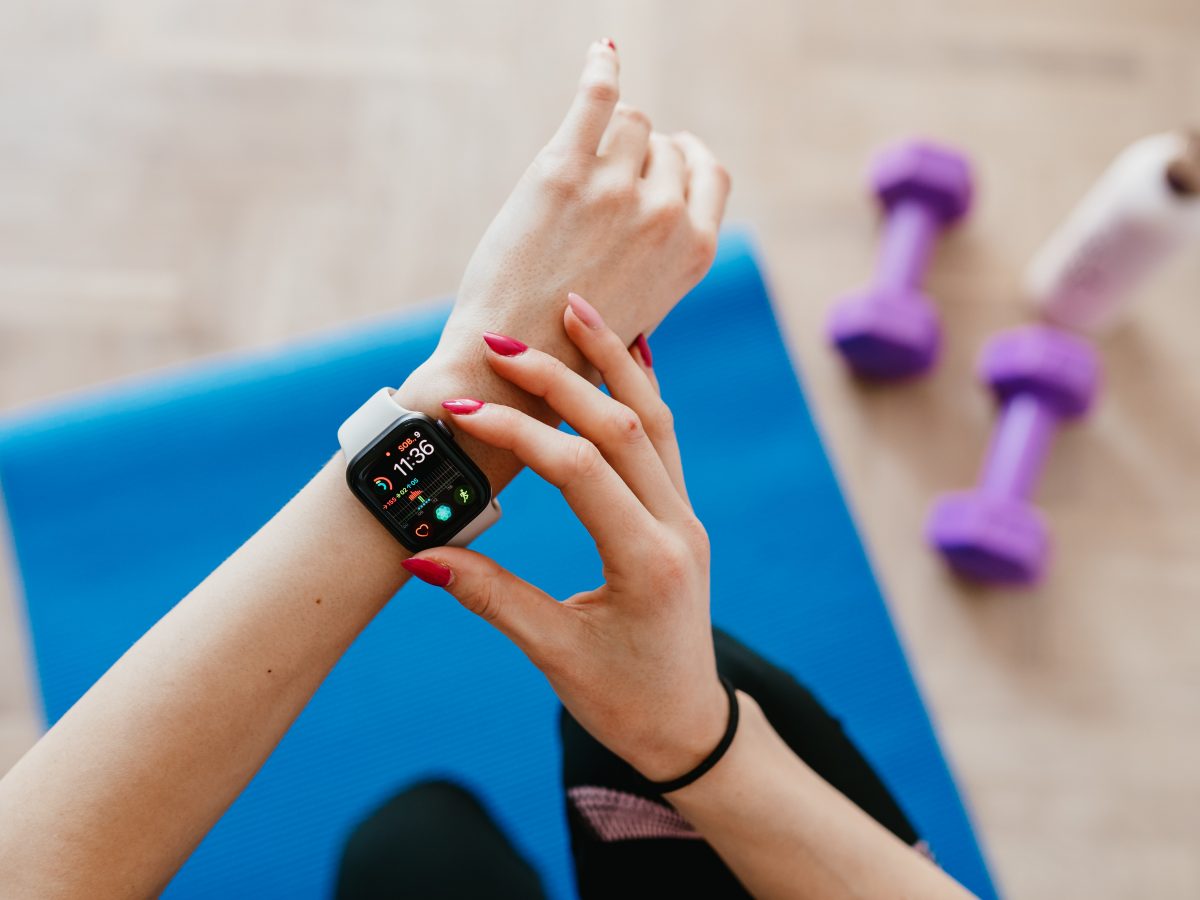 IMTEST shows how to stay in shape at home, how to order medicine and groceries or how to make doctor visits via the app.
---
CONCLUSION: Fitness trackers are mediocre
None of the fitness tracks in the test are really "good". Even the expensive Charge 5 from Fitbit has too many weaknesses. Even though there are significantly more health features on board than the competition. Many cheap models offer a lot of functionality in other areas for little money. It's amazing what powerful technology is already available for 22 euros.
Sign up for the IMTEST newsletter now for free!
Our best news, guides and this week's buying advice for you by email and for free.