As fifth in race two, Scott Redding secured the best result at the Superbike World Championship meeting 2022 in Assen. The Englishman's will to win has been revived.
After the season opener in Aragón, Scott Redding did not react: Only one world championship point from three races was a humiliation that the Englishman could hardly bear. But in Assen, the 29-year-old drove as if he had been changed, especially in the second race on Sunday.
Rescue fought a remarkable duel with Kawasaki factory pilot Alex Lowes and Ducati privateman Axel Bassani for fourth place. After various position changes, the BMW driver roared over the finish line in sixth place and was classified as fifth – Bassani was subsequently given a time penalty of three seconds.
"When in race two ahead there could be an accident between Jonathan and Toprak, the pace slowed down a bit. It gave me the chance to get back in the group. And then I stuck to it, I gave 110 percent every turn to be there. I think if you look at the race, you can see that I tried everything. In the last three or four laps, I got a puncture in the right tire and lost grip. It was really a shame because I feel like I deserved a fourth place. Because I rode hard and well. But it's okay. When I finished in the top six, I was initially happy with it.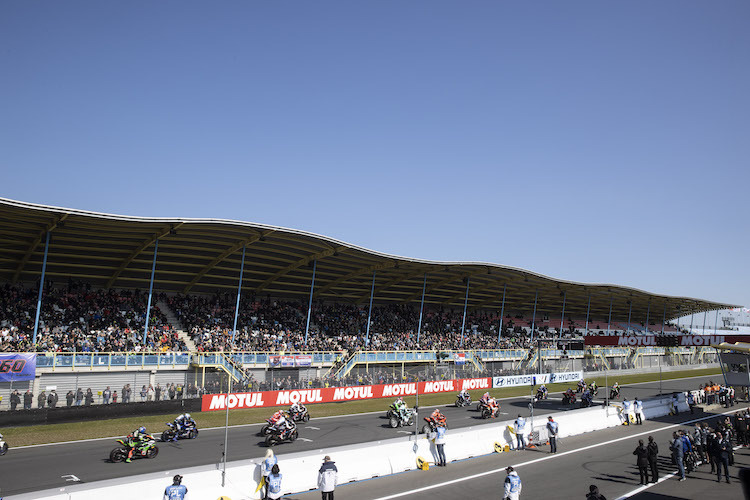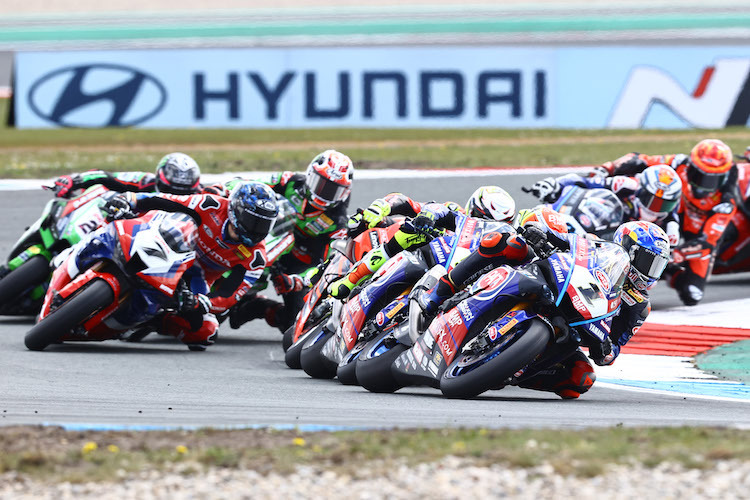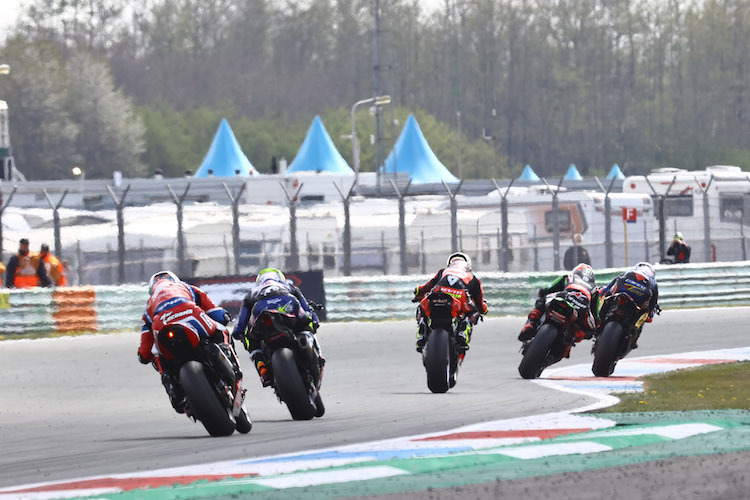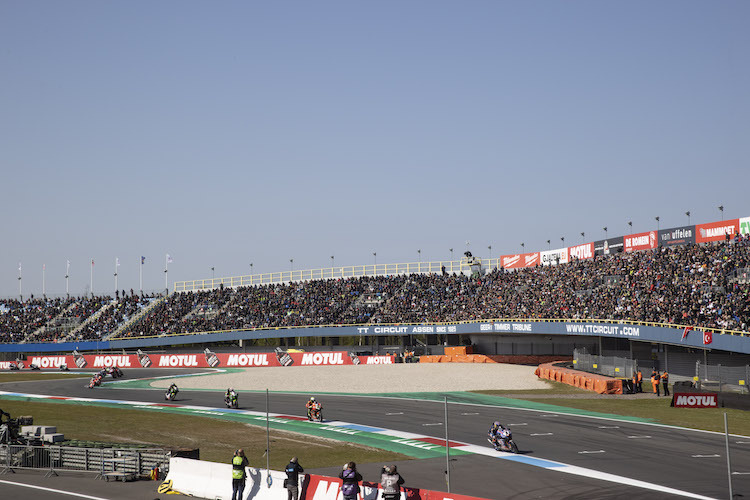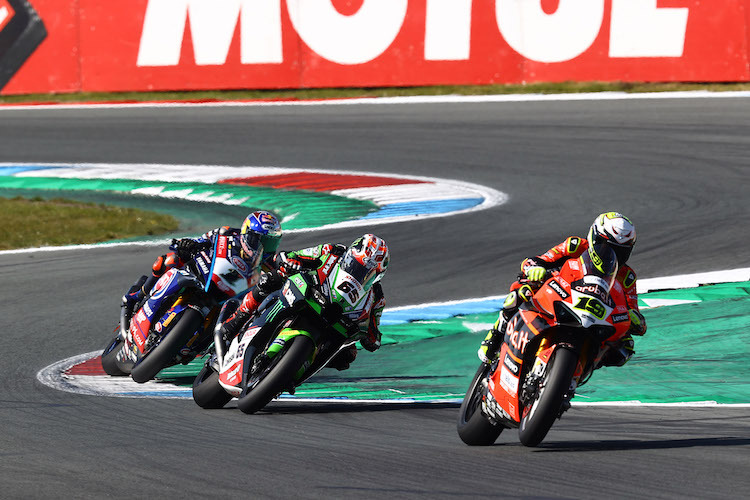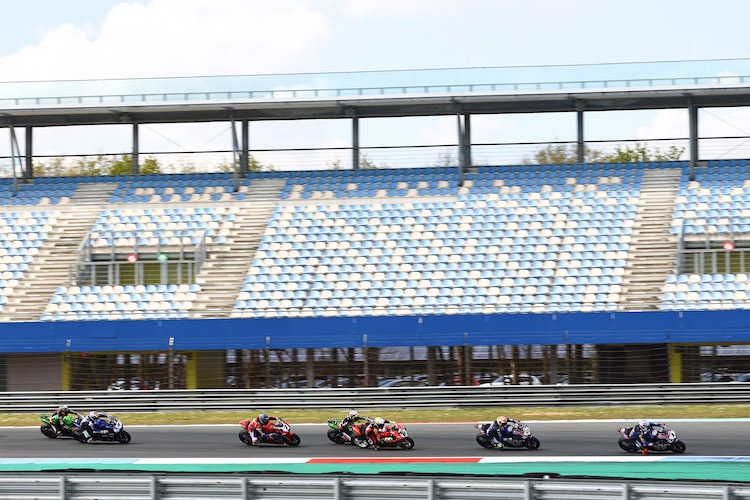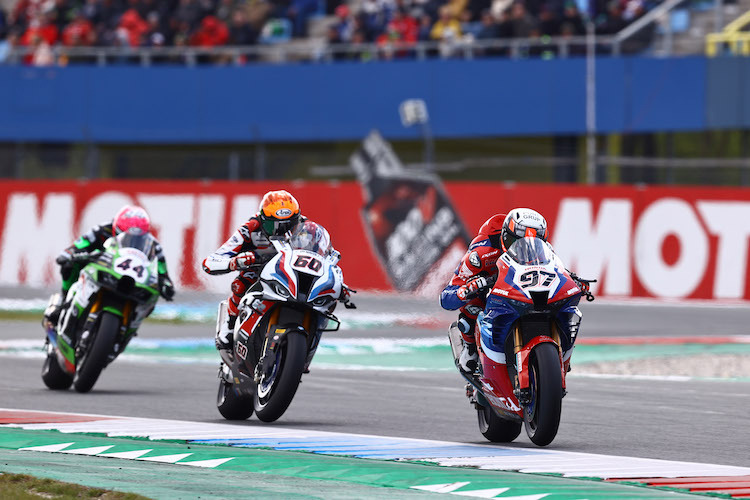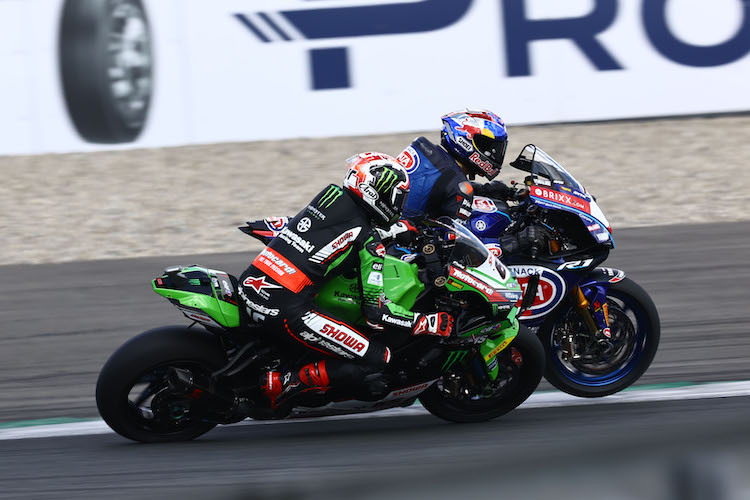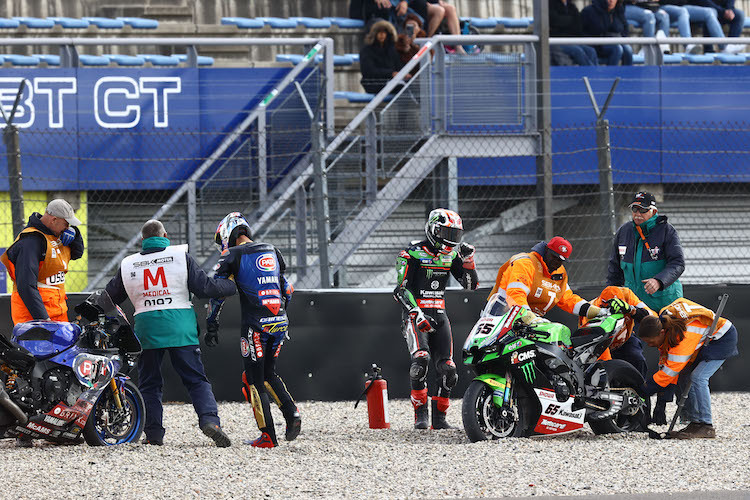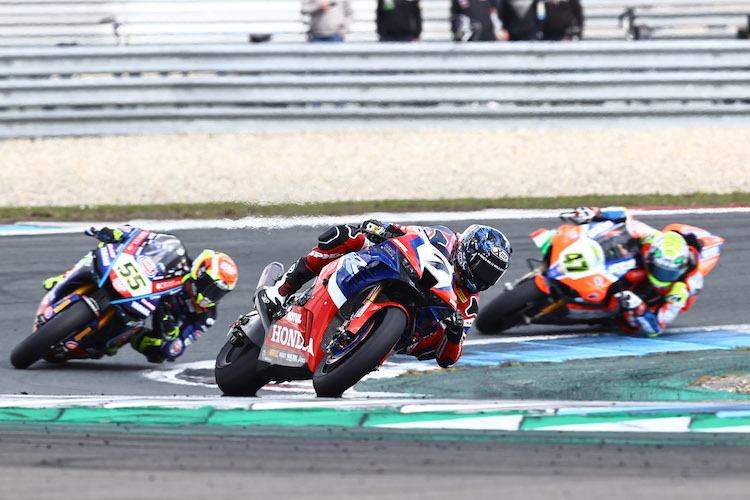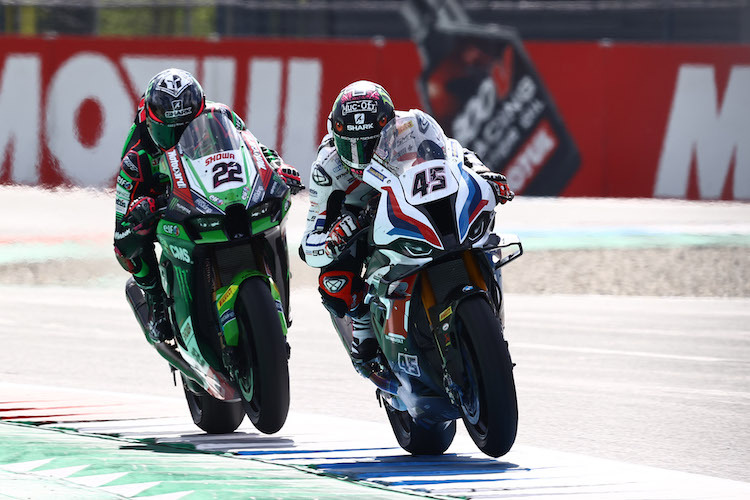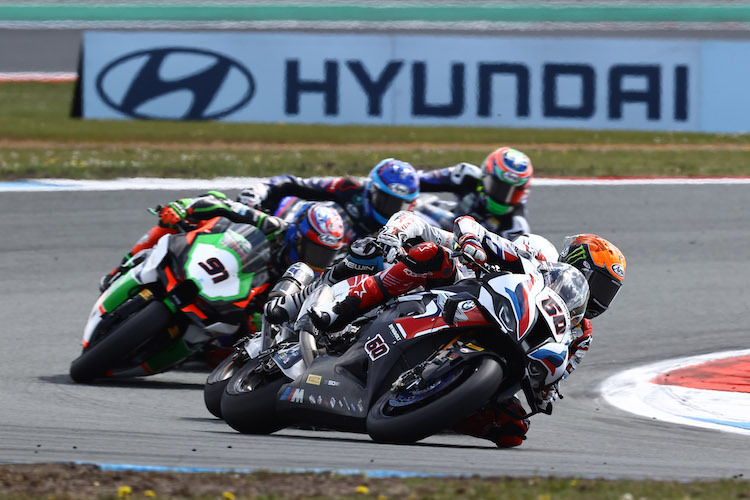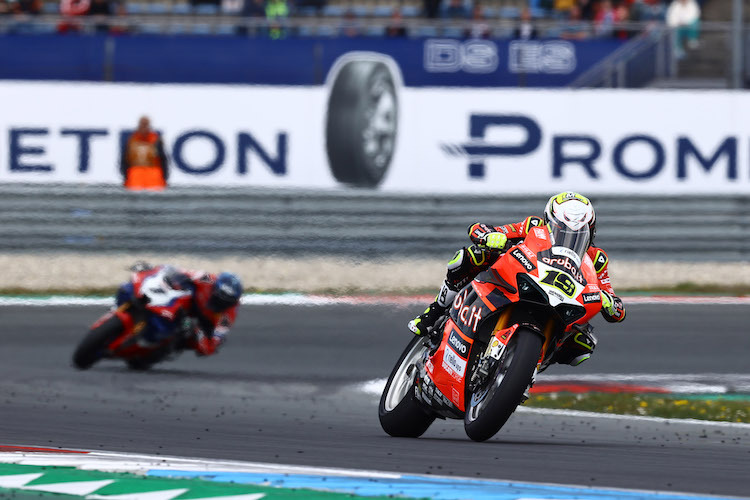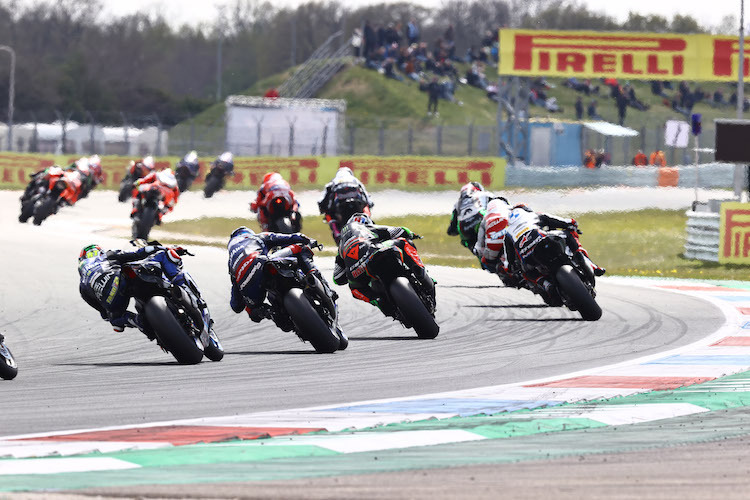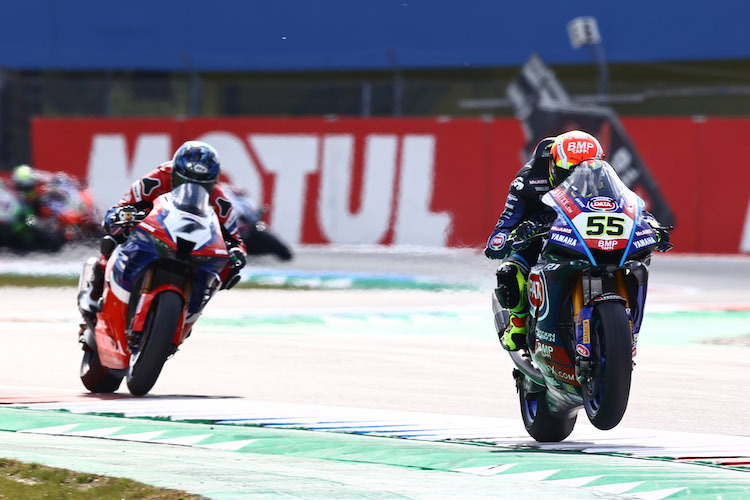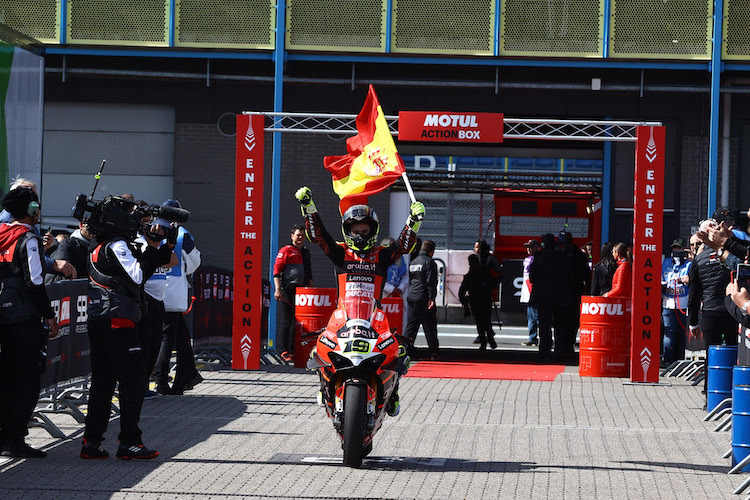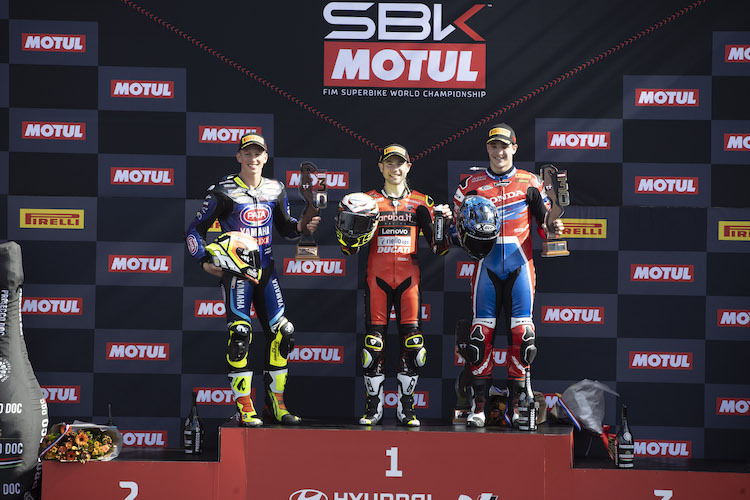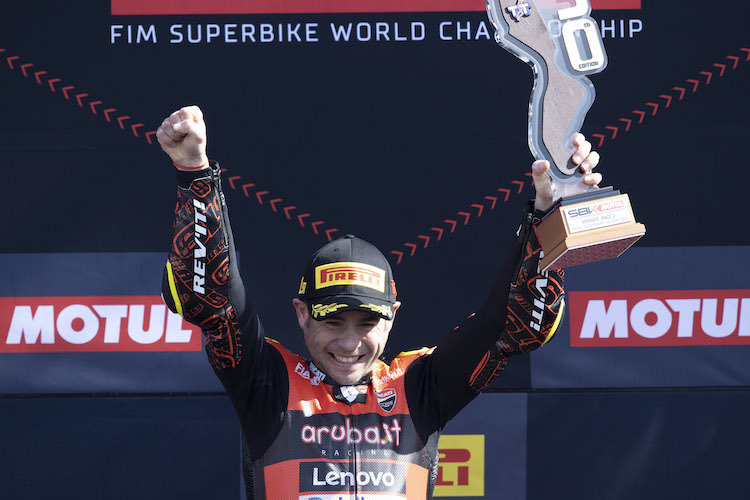 At the same time, third place in the 2021 World Cup requires a greater effort from BMW.
"We have to do more. I'm driving at the limit and I'm still 15 seconds down in a race that felt good to me. So we can be happy that we got a good result for ourselves, but we must continue to work, "Redding stressed." That's the most important thing for me. I want to win This result is okay for me, but not what I would like. And I think we can do it. Hopefully we can find something that will give us half a second – that's what we're looking for to take the next step. "
Redding got 18 World Cup points for 9th and 5th place in the main races and climbed up to 12th place in the overall standings with a total of 19 points. He finished 11th in the Superpole race and got no points. The best BMW driver is Loris Baz (Bonovo action) with 28 points in tenth place.
Result Superbike World Championship: Assen, race 2
position
driver
motorcycle
time
1.
Alvaro Bautista
Ducati
2.
Andrea Locatelli
Yamaha
+ 8,770 sec
3.
Iker Lecuona
Honda
+ 11,580
4.
Alex Lowes
Kawasaki
+ 13,329
5.
Scott Redding
bmw
+ 14,672
6.
Axel Bassani
Ducati
+ 17,490
7.
Michael Rinaldi
Ducati
+ 23,374
8.
Michael van der Mark
bmw
+ 28,511
9.
Xavi Vierge
Honda
+ 29,067
10
Lucas Mahias
Kawasaki
+ 29,434
11.
Roberto Tamburini
Yamaha
+ 36,810
12.
Christopher Ponsson
Yamaha
+ 36,814
13.
Leon Haslam
Kawasaki
+ 37,000
14
Luca Bernardi
Ducati
+ 38,862
15
Leandro Mercado
Honda
+ 41,674
Result Superbike World Championship: Assen, Superpole-Race
position
driver
motorcycle
time
1.
Jonathan Rea
Kawasaki
2.
Toprak Razgatlioglu
Yamaha
+ 0.267 sec
3.
Alvaro Bautista
Ducati
+ 0.300
4.
Andrea Locatelli
Yamaha
+ 6,959
5.
Iker Lecuona
Honda
+ 11,997
6.
Loris Baz
bmw
+ 12,953
7.
Garrett Gerloff
Yamaha
+ 13,410
8.
Michael Rinaldi
Ducati
+ 13,512
9.
Axel Bassani
Ducati
+ 13,567
10
Philipp Oettl
Ducati
+ 13,871
Result Superbike World Championship: Assen, race 1
position
driver
motorcycle
time
1.
Jonathan Rea
Kawasaki
2.
Alvaro Bautista
Ducati
+ 0.103 sec
3.
Toprak Razgatlioglu
Yamaha
+ 1,014
4.
Andrea Locatelli
Yamaha
+ 9,712
5.
Iker Lecuona
Honda
+ 17,451
6.
Loris Baz
bmw
+ 17,983
7.
Philipp Oettl
Ducati
+ 22,002
8.
Garrett Gerloff
Yamaha
+ 24,545
9.
Scott Redding
bmw
+ 25,118
10
Axel Bassani
Ducati
+ 26,938
11.
Xavi Vierge
Honda
+ 35,566
12.
Christopher Ponsson
Yamaha
+ 41,901
13.
Michael van der Mark
bmw
+ 41,967
14
Roberto Tamburini
Yamaha
+ 42,014
15
Lucas Mahias
Kawasaki
+ 45,699
Status Superbike World Championship 2022 after 6 of 36 races
position
driver
motorcycle
Points
1.
Alvaro Bautista
Ducati
109
2.
Jonathan Rea
Kawasaki
91
3.
Toprak Razgatlioglu
Yamaha
64
4.
Andrea Locatelli
Yamaha
55
5.
Iker Lecuona
Honda
50
6.
Michael Rinaldi
Ducati
43
7.
Axel Bassani
Ducati
30
8.
Xavi Vierge
Honda
30
9.
Alex Lowes
Kawasaki
28
10
Loris Baz
bmw
28
11.
Garrett Gerloff
Yamaha
25
12.
Scott Redding
bmw
19
13.
Philipp Oettl
Ducati
15
14
Lucas Mahias
Kawasaki
14
15
Michael van der Mark
bmw
11
16
Eugene Laverty
bmw
10
17
Ilya Mikhalchik
bmw
9
18
Roberto Tamburini
Yamaha
9
19
Christopher Ponsson
Yamaha
8
20
Luca Bernardi
Ducati
6
21
Leon Haslam
Kawasaki
3
22
Leandro Mercado
Honda
1