Study: Nintendo release: June 10, 2022 Platforms: Nintendo Switch Genre: sports games
Next to video and board games, football has always been one of my great passions. Wherever there was football, I was there often too, which is why I always kept a close eye on developments in football games. But while there were certainly times when both FIFA and the PES series tied me to the pillow almost permanently, the games have dropped markedly in recent years, with their sad climax last year.
That felt FIFA – which is actually an excellent football match at its core – just seemed like a boring routine to me that I could not really grasp anymore. and eFootball? Well, this "game" and sequel to the PES series, which I appreciate so much, broke my heart, just like my colleague Hannes, that I really do not bother to talk about it anymore.
A streak of kicker lights on the horizon
Gloomy prospects for me as a virtual football fan – and that in a World Cup year. Or so I thought. Because Nintendo Direct in February brought me back just this desire and almost euphoria for virtual football in one fell swoop. That was it Mario Strikers: Battle League Football announced, which I did not expect at all. But it made the surprise even better.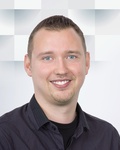 Tobias Veltin
@FischerVeltin
Tobi has always been a big fan of the Mario sports games and has long wondered why the Mario Strikers series takes such a long break. He was similarly pleased with the announcement.
But what is this Battle League Football really? In short, a fun football game where several characters from the Mario universe shoot the balls into small squares. And that in the truest sense of the word, because here realism is ignored. Sliding tackles and powerful power shots are the order of the day and there is not even a referee anymore. Of course, it has nothing to do with realistic football, it's about fast action and accessible fun.
Battle League Football is not the first Mario football game and that's one of the reasons I'm so excited about the game. For all the predecessors – with the possible exception of the Wii part – have already proven how good and addictive the healthy kicks with the Mario characters can be. Crazy actions, lots of chances and goals and fast matches always made sure that immediately after the final whistle it was said: "Come on, another rematch".
You can watch a trailer for Mario kicker here: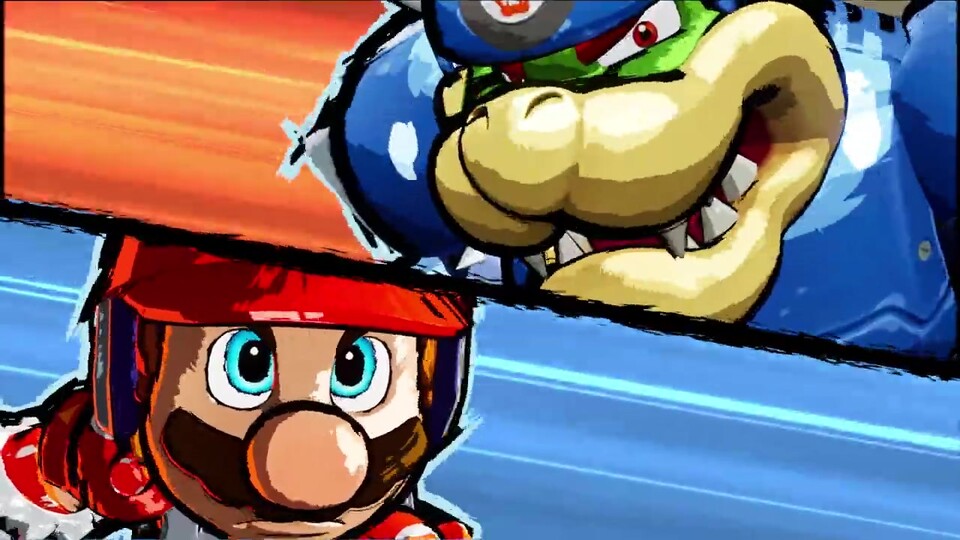 2:52



Mario Strikers: Battle League runs through the announcement trailer
New items for hopefully even more fun
The latest installment looks like it will take the proven concept and spice it up with a few new elements, including gear for the kickers that can change certain stats, and an expanded online and multiplayer mode that will also be able to to do so to create and join online clubs.
There are also now Hyper Orbs that let us activate a Hyper Shot, but at its core, Battle League Football will be the fun football game I raved about on the GameCube. And now it's even possible to play multiplayer matches with up to 8 people. What kind of wonderful chaos is this going to be?
And maybe I just need a brainwashing football match like this again after my football frustration with eFootball and FIFA last year. One where I do not have to worry too much about setups or control tricks, but where I pick up the controller and just feel good. Not that it is not possible with eFootball or FIFA, but with Battle League Football, I think the chances are already much higher.
A simple hope
But it's not just the easy access that makes me excited about the release of the next Mario Football game. It's at least as much hope that league football will feel a little "as it used to be." Namely as the time between 2002 and 2005, when fun football matches were even more fashionable – are there any of you who remember them Sega Soccer Slam? I always thought it was very unfortunate that that time passed and that there are almost no arcade football games anymore.
The new Mario Football already brings that feeling back a bit to me, and I hope the last game of June can live up to the expectations I set. Especially since they honestly are not really tall. For the only thing I expect is a football game that I just enjoy to the fullest. At least I'm not written off a fun football summer yet.
How excited are you about Mario Strikers?