Because Toprak Razgatlioglu (Yamaha) and Jonathan Rea (Kawasaki) fell after contact, Álvaro Bautista (Ducati) got an undisputed victory in the second Superbike race in Assen. The podium for Honda, BMW in 6th place.
The second round of the Superbike World Championship in Assen marked the end of the second season competition of the short series world championship in 2022 – it was to be a memorable race.
Assen's starting grid matched the result of the Superpole race in the first three rows. The front row thus consisted of Jonathan Rea (Kawasaki), Toprak Razgatlioglu (Yamaha) and Álvaro Bautista (Ducati). In row 2 were Andrea Locatelli (Yamaha), Iker Lecuona (Honda) and Loris Baz (BMW). From 10th place on the grid, the Superpole ranking is used. For Philipp Öttl (Ducati), it meant starting position 12 in the fourth row.
As in the first race, the majority of riders opted for the soft SCX racing tire.
The expected three-way match between Rea, Razgatlioglu and Bautista initially developed at the top. But on the 6th lap, the Yamaha rider missed the ideal line in a curve and touched Rea on the inside when he returned. Both crashed and Álvaro Bautista ran a lone race from then until the victory.
That was not the only failure. In the first two laps, Loris Baz (BMW), Garrett Gerloff (Yamaha), Philipp Öttl (Ducati) and Kohta Nozane (Yamaha) dropped out.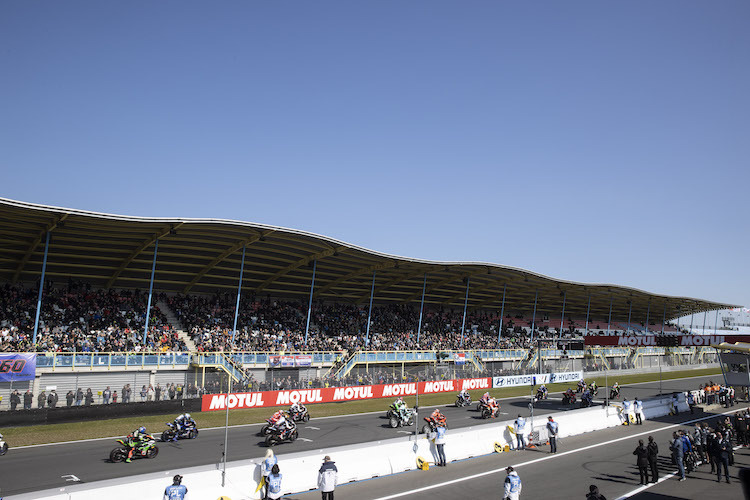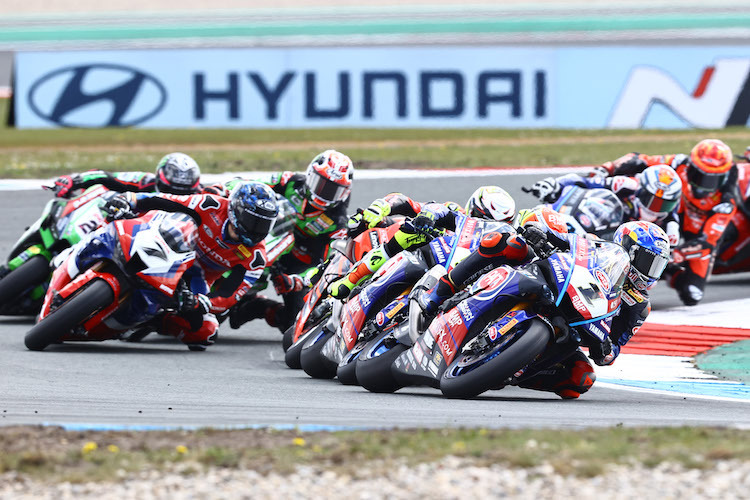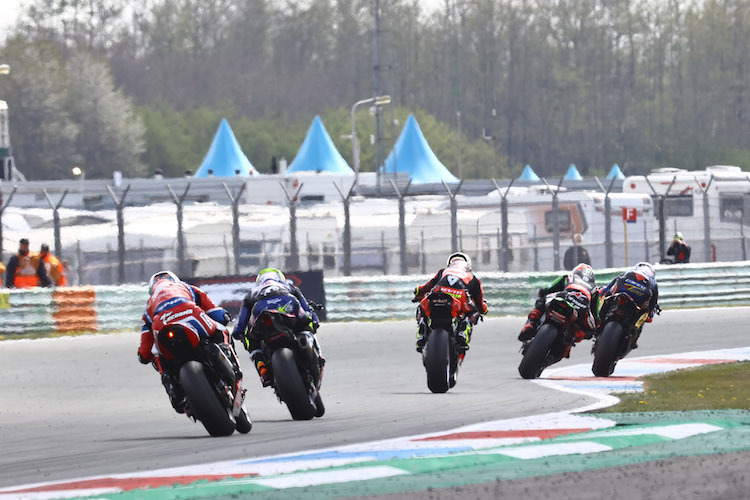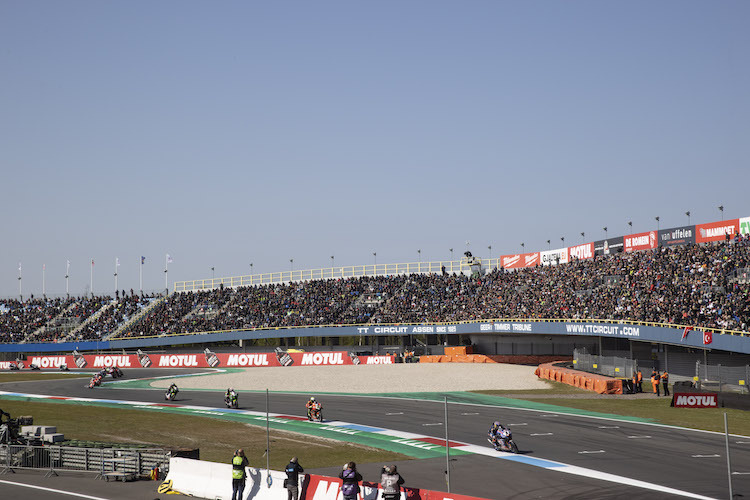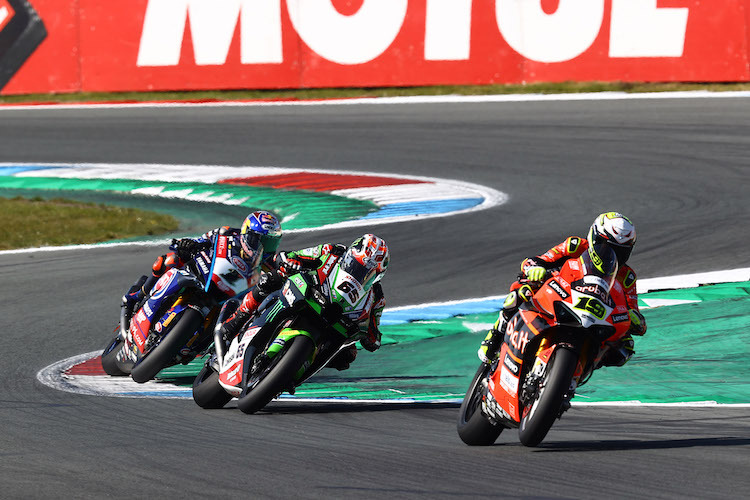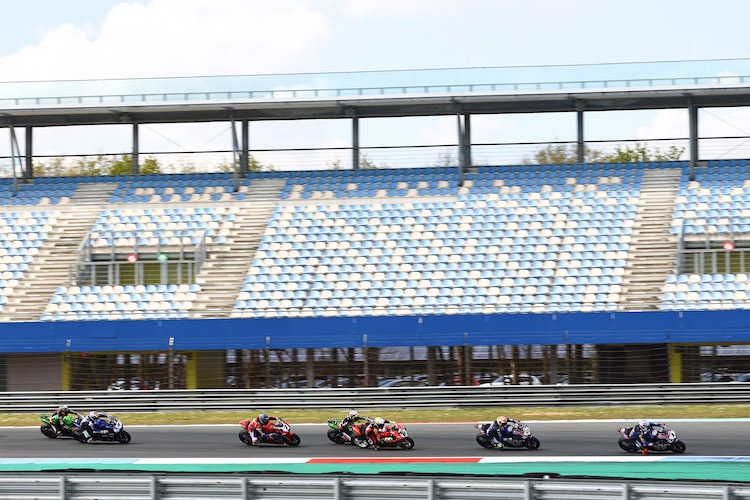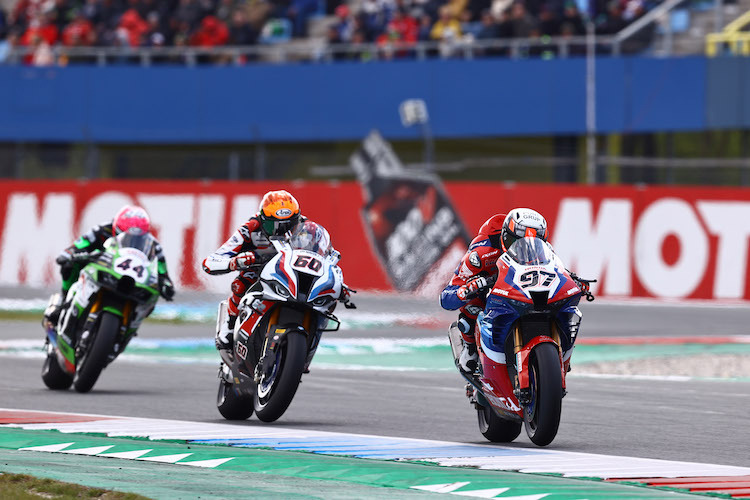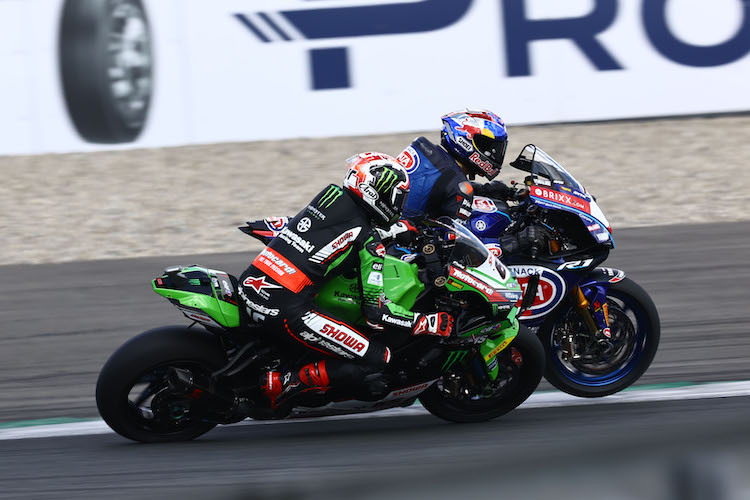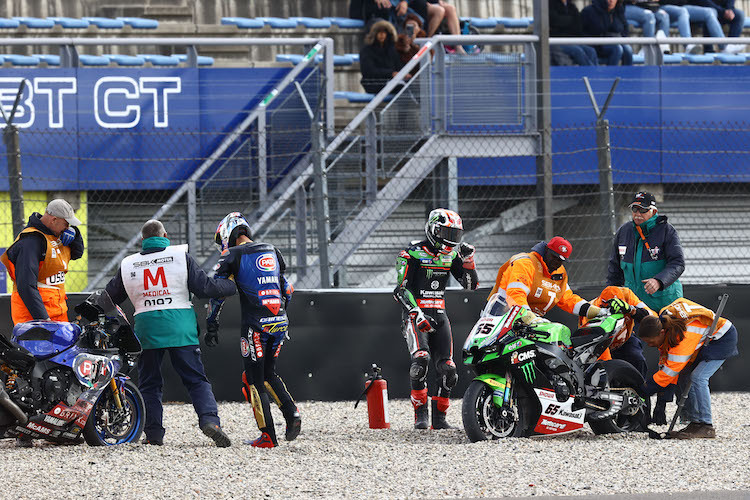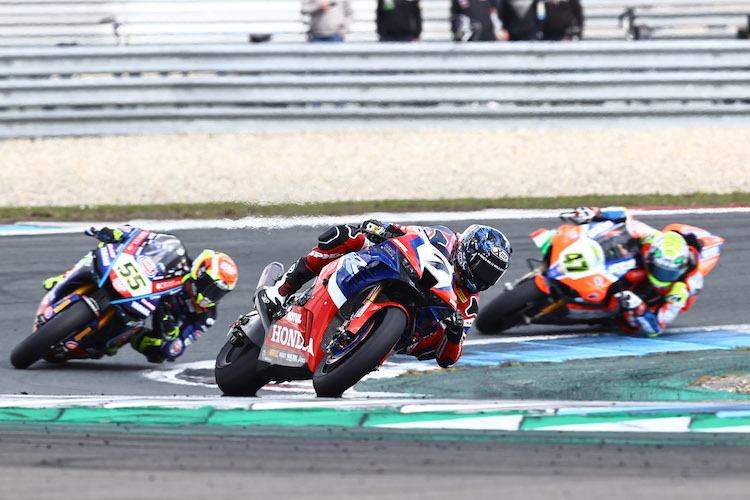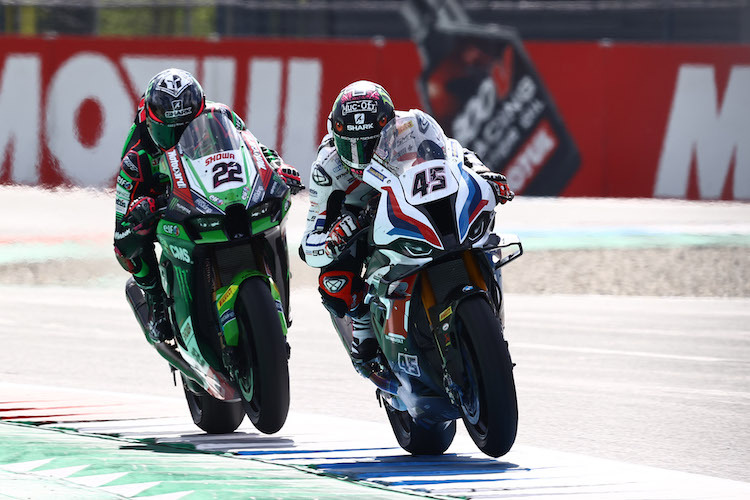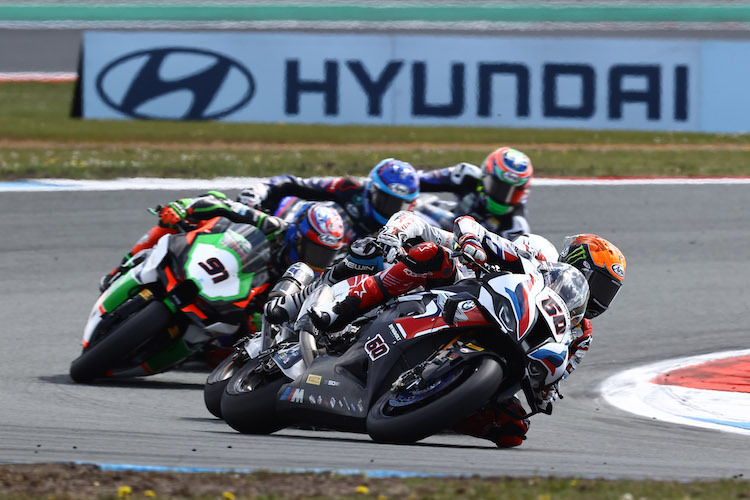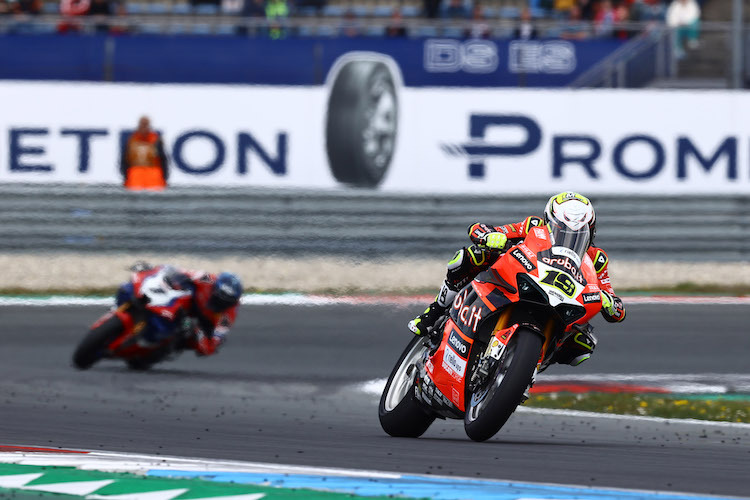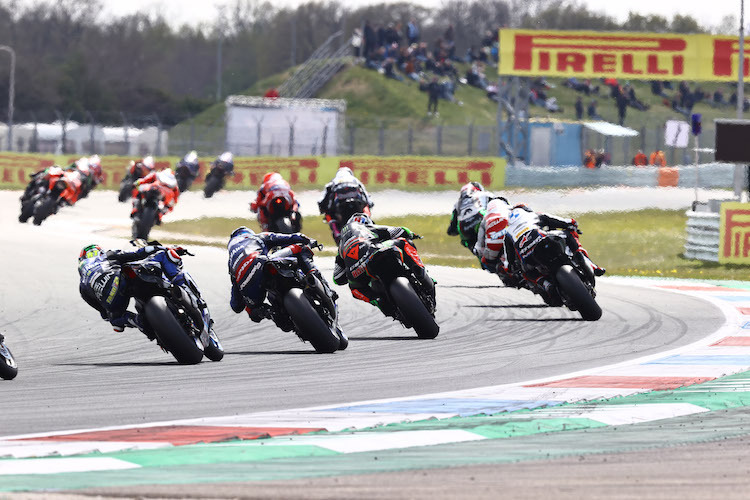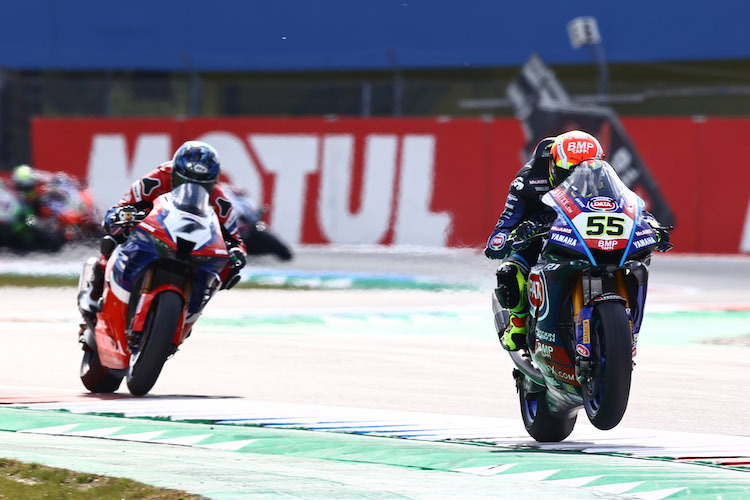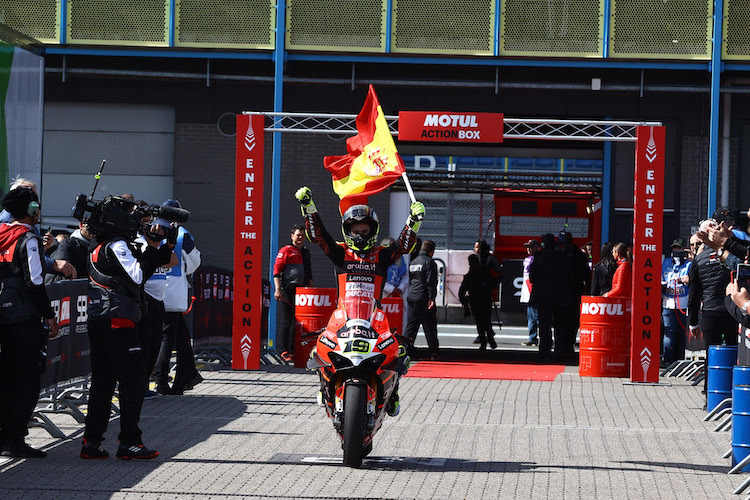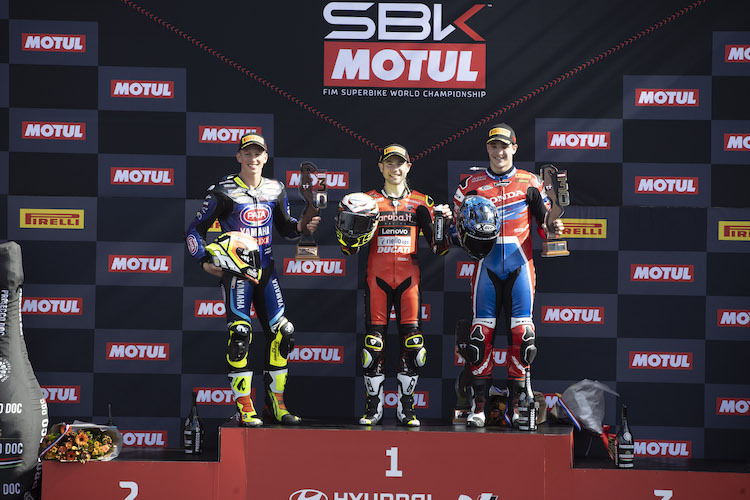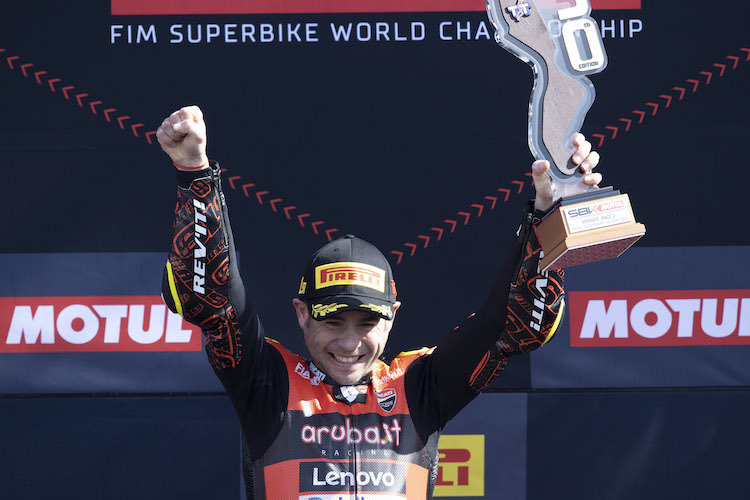 Andrea Locatelli (Yamaha) took advantage of the rare opportunity that two top pilots are out of the race for second place, which he had honestly earned after a long lap duel with Iker Lecuona (Honda). The Spaniard, in third place, gave Honda its first podium in the Superbike World Championship 2022.
After Bonovo's action driver Loris Baz fell early, Scott Redding took over the role of the best BMW driver in fifth place. The Englishman fought at eye level with Axel Bassani (6./Ducati) and Alex Lowes (4./Kawasaki).
The race of Michael van der (BMW) in 8th place was also very brave.
This is how the race went
Start: Razgatlioglu in front of Locatelli and Bautista in the first corner. Then Lecuona and Rea. Autumn Nozane.
Round 1: Razgatlioglu further up, Rea almost crashes into Lecuona in the harassment. Öttl in place 22. Gerloff smoked out after contact.
Round 2: Razgatlioglu ahead of Bautista and Locatelli. Rea (4.) now past Lecuona (5.). Fall of Öttl and Baz.
3rd round: Rea with the fastest race round in 1: 34.093 min. past Locatelli in 3rd place.
4th round: Bautista pushes behind Razgatlioglu, but can not find a hole – on the contrary, Rea slows past the Spaniard in the harassment.
Round 5: Razgatlioglu, Rea and Bautista within 0.3 sec. One second behind Locatelli (4th), Lecuona and Lowes.
Round 6: Toprak misses the line, and when he returns, he collides with Rea. Both fall. Bautista leads ahead of Lecuona, Bassani and Locatelli. Rescue best BMW drives in 7th place.
Round 7: Bautista 0.7 s ahead of Lecuona and 1.2 s ahead of Locatelli. Van der Mark in 10th place.
Round 8: Bautista runs as fast as he has to run. Still, he is a solid 1.1 seconds ahead of Lecuona. Locatelli, Bassani, Lowes, Rinaldi and Redding are vying for third place.
Round 9: Van der Mark bravely past Vierge and Mahias in 8.
Round 10: Bautista runs a lone race – already 2.7 seconds ahead. Locatelli (3rd) overtakes Lecuona (2nd).
Round 11: Bautista 3.2 seconds ahead.
Round 12: Lecuona, Locatelli fight for 2. Bassani, Lowes and Redding for 4. Vierge, van der Mark and Mahias for 8.
Round 13: Bautista runs 0.5 seconds faster than the rest per. lap.
Round 14: Stark – Rescue past Lowes (6th) and Bassani (5th) to fourth!
Round 15: Lecuona keeps the oppressive Locatelli in check. Van der Mark fights admirably with Vierge and Mahias for 8th place.
Round 16: Bautista runs another average of 1:34 min and leads with 7.2 sec.
Round 17: Redding maintains fourth place ahead of Bassani and Lowes.
Round 18: Locatelli brakes past Lecuona and takes second place.
Round 19: Bautista is almost 10 seconds ahead.
Round 20: Now the Ducati pilot also drives 1:35 min.
Last round: Bautista wins 8.7 seconds ahead of Locatelli and 11.6 seconds ahead of Lecuona. 5. Bassani, 6. Redding, 8. van der Mark.
Result Superbike World Championship: Assen, race 2
position
driver
motorcycle
time
1.
Alvaro Bautista
Ducati
2.
Andrea Locatelli
Yamaha
+ 8,770 sec
3.
Iker Lecuona
Honda
+ 11,580
4.
Alex Lowes
Kawasaki
+ 13,329
5.
Scott Redding
bmw
+ 14,672
6.
Axel Bassani
Ducati
+ 17,490
7.
Michael Rinaldi
Ducati
+ 23,374
8.
Michael van der Mark
bmw
+ 28,511
9.
Xavi Vierge
Honda
+ 29,067
10
Lucas Mahias
Kawasaki
+ 29,434
11.
Roberto Tamburini
Yamaha
+ 36,810
12.
Christopher Ponsson
Yamaha
+ 36,814
13.
Leon Haslam
Kawasaki
+ 37,000
14
Luca Bernardi
Ducati
+ 38,862
15
Leandro Mercado
Honda
+ 41,674
16
Gabriele Ruiu
bmw
+ 51,252
17
Hafiz Syahrin
Honda
+ 51,382
18
Oliver King
Kawasaki
> 1 min
out
Toprak Razgatlioglu
Yamaha
out
Jonathan Rea
Kawasaki
out
Loris Baz
bmw
out
Philipp Oettl
Ducati
out
Garrett Gerloff
Yamaha
out
Kohta Nozane
Yamaha
Status Superbike World Championship 2022 after 6 of 36 races
position
driver
motorcycle
Points
1.
Alvaro Bautista
Ducati
109
2.
Jonathan Rea
Kawasaki
91
3.
Toprak Razgatlioglu
Yamaha
64
4.
Andrea Locatelli
Yamaha
55
5.
Iker Lecuona
Honda
50
6.
Michael Rinaldi
Ducati
43
7.
Axel Bassani
Ducati
30
8.
Xavi Vierge
Honda
30
9.
Alex Lowes
Kawasaki
28
10
Loris Baz
bmw
28
11.
Garrett Gerloff
Yamaha
25
12.
Scott Redding
bmw
19
13.
Philipp Oettl
Ducati
15
14
Lucas Mahias
Kawasaki
14
15
Michael van der Mark
bmw
11
16
Eugene Laverty
bmw
10
17
Ilya Mikhalchik
bmw
9
18
Roberto Tamburini
Yamaha
9
19
Christopher Ponsson
Yamaha
8
20
Luca Bernardi
Ducati
6
21
Leon Haslam
Kawasaki
3
22
Leandro Mercado
Honda
1