12:46 p.m.
New favorite opponent?
The atmosphere between the team from Milton Keynes and Ferrari at least (still) seems to be completely different from the relationship with Mercedes. You can see this in the interview with Helmut Marko. On 'Servus TV' he also says that he expects a "three-way match" between the teams this year.
---
Marko: Why he values ​​Ferrari more than Mercedes
Helmut Marko and Toto Wolff will no longer be friends in this life. You can also see that in Red Bull's latest statements about the Formula 1 World Championship in 2022. More Formula 1 videos
---
12:21 p.m.
Engine or aerodynamic advantage?
While the Formula 1 circus is currently considering whether the era of Mercedes dominance is over and the engines from Brixworth are now in a worse position, McLaren driver Lando Norris is still there after the Saudi Arabian Grand Prix to think about what the new rules are. involve:
"I mean, this weekend was 100 percent about features. I think maybe in Bahrain it's easier to see differences in the PUs. I do not feel at all that Honda is much better or better than Ferrari. But we saw "how much faster Red Bull was compared to Ferrari, and that's only because of the wing we use."
---
11:56
Flavio Briatore takes the baton
The 71-year-old former Formula 1 team boss, who visited the premier class in Bahrain a week and a half ago, underwent an Achilles tendon operation yesterday. "Everything went well and I'm about to be released," he reports today. "Now I want a period of immobility, but I keep working and staying active, as always!"
---
11:13
Keke Rosberg is shy
Media professional Nico Rosberg could have known it: From his post on social media about a trip to Lapland, the only thing that really matters is that world champion father Keke Rosberg does not like being shown on Twitter and Co. But then we remember the emotionally charged home video of Rosbergs, which went through social media after Nico won the title in 2016 …
---
10:46
Premier League new stars?
This news makes you suspicious today: On the recently announced schedule for the premiere of the Miami Grand Prix on May 8, the program item "Team Principal Parade" will appear. Before the race, not only the riders must be presented to the fans on site at a round of honor, but also Toto Wolff, Christian Horner and Co. It can – especially in the US – actually only be a side effect of the Netflix series "Drive to Survive" be that has brought such personalities more into focus. At least we are already looking forward to the pictures of Otmar Szafnauer waving awkwardly in the stands …;)
---
10:14
Who has the damage …
Williams driver Nicolas Latifi must find himself in a lot of ridicule after his crash in Saudi Arabia. With the resulting safety car phase, he spoiled the race for one thing or another – most likely Sergio Perez.
"You have to say to Latifi: Thank you in Abu Dhabi, but now it did not go that way," jokes Red Bulls Helmut Marko on "Servus TV". What he is alluding to: At last year's season finale in Abu Dhabi, it was also Latifi who influenced the outcome of the race and the World Cup with a late crash.
At the time, Latifi had to be beaten and made aware of the abuses on social media, which you can read here.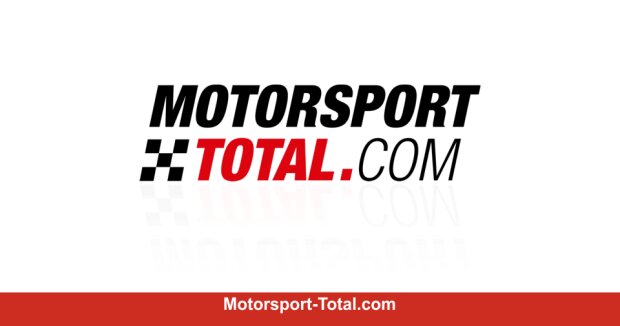 © Motorsports pictures
---
10:04
Red Bull even better now?
The team with the drivers' world champion also works with the physical performance. Team leader Christian yesterday opened a new gym in the team's premises. Not a bad idea as there are still at least 20 races that employees are still missing this year.
---
10:00
Self-motivation level: Mercedes
The world champion team sees its dominance skins from the last eight years swim away, but they do not hang their heads. In any case, a good face is being slapped on social media about the disappointing performance. It's "a marathon, not a sprint," and the team is "more determined than ever to fight our way back to the top."
The top team's newcomer George Russell is therefore already back in the simulator. He addresses his words directly to fans: "Thank you for your continued support. We probably need it more than ever right now."
"There is reason for optimism," he adds. "Behind the problems we're dealing with right now, there's a good car. It's just going to take some time."
---
---
09:58
Good morning!
As promised, we bring you a new edition of our live ticker today with the latest developments in the premier class (read the Tuesday ticker here). The season has just picked up speed, the first double header is behind us and next week we will finally be driving in Australia again after three years! You can find out what's going to happen until then here.
Rebecca Friese is at the ticker buttons again today. But you can also tune in! Questions, suggestions and other feedback are best sent to us via the contact form or on Twitter with the hashtag #FragMST. You can also follow us on Facebook, TwitterInstagram and YouTube to follow.
But let's get started now …