13.40
Hülkenberg draws a line below

That's what a double header entails: After Sebastian Vettel was tested positive for Corona shortly before the start of the season, Nico Hülkenberg had to stand in front of him in two races at Aston Martin. Now the replacement pilot is saying goodbye to his guest appearance.
On Twitter, he writes: "The last 10 days have been unexpected – very eventful, intense, but amazing! Good times! Hulkenback 3.0 is in the bag."
But it should be mentioned: It is assumed that Vettel can seriously drive again in Australia next week, but has not yet been officially confirmed.
17:28
That's all for today
Let's turn the ticker off first. But of course we continue tomorrow (read more here). Until then, we wish you a wonderful evening!
---
17:14
The awkward topic in Saudi Arabia
Explosion, fire, clouds of smoke … Red Bulls Helmut Marko explains how it felt this weekend in Jeddah and how it should be handled:
---
Helmut Marko: "We do not support rebels"
The attack on a plant owned by the mineral oil producer Aramco in Jeddah, near Formula 1 in Saudi Arabia, has created great uncertainty. More Formula 1 videos
---
16:58
Alfa Romeo still has a scoring to decide
After an unfortunate run performance by rookie Guanyu Zhou, the team sees why the strange double penalty came into being (more here). However, they have a problem with the initial situation. Zhou was first given a five-second penalty for cutting the track and gaining an advantage. Had he returned his position to Albon himself, he would have been spared a penalty.
Team manager Frederic Vasseur notes, however: "He passed Albon just before the brake point and went straight. And he slowed down to not get an advantage. It is not that he went straight when he passed Albon. He passed Albon, and then went he just. " The stewards will be "reminded" of this in due course.
---
16:17
He's a Sainz and Hamilton fan?
Or is he just thinking in this clip about whether such unusual pants would also fit with a Ferrari team jersey …? 😉
---
16.00
Perez's brothers in spirit
It took a long, long time for Sergio Perez to celebrate his first pole position on Saturday. But he is not the only one who first had to gain a lot of experience in Formula 1 before completing this coup:
---
Photo gallery: Top 10: Most Formula 1 races up to the first pole
---
15:06
McLaren can smile again
After probably the worst start to the season since the Honda collaboration, McLaren took a strain off their minds when Lando Norris finished in seventh place in Saudi Arabia. "I think it's very important to us," Norris said. "It's just a motivation for everyone. It's not like we've had two terrible weekends and no one wants to smile." But he also stresses: "We know we still have a lot of work ahead of us."
"The difference from last week is the pitch," he said. "Other than that, we haven't changed much. But it shows how big the difference is in what the car can do and where the strengths and weaknesses lie."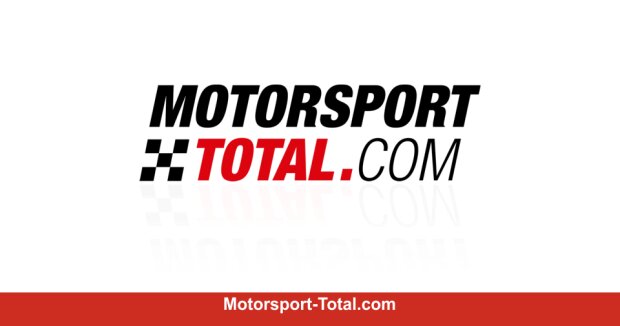 © Motorsports pictures
---
14.19
Over on Instagram
With the spectacular photos that our photo colleagues show us from each race, we not only emphasize our reporting here on the website. Some are literally shouting for a social media platform like Instagram. There you can follow us for such impressive snapshots, interesting quotes or breaking news:
---
13:54
question marks remain
After the Bahrain Grand Prix, our editor-in-chief Christian Nimmervoll was already thinking about whether Vettel would return at all:
---
Which suggests that Vettel will not return
"Who slept worst last night" is now available as a video! After Bahrain, Sebastian Vettel is the loser of the weekend for us. More Formula 1 videos
---
13:12
Family father Hamilton
We all know what a Lewis Hamilton racing machine is. Apart from the track, the seven-time world champion does not let anything get in the way of his family. "I still remember wishing for a brother from Dad when I was younger, and then you came. You were the greatest gift ever," he wrote on Brother Nicolas' birthday yesterday on social media.
---
12:47 p.m.
Excellent!
How to summarize a race, of course:
---
12:24
New rules – new problems
This year, the teams must not only worry about how to best develop the new cars, but also how to finance it. Keywords: budget ceiling. And there have been new problems in recent weeks, as Formula 1 boss Stefano Domenicali knows: "Inflation is developing in an unpredictable direction, and transport costs have also risen in recent weeks in a way that is difficult to predict."
Ferrari team manager Mattia Binotto therefore points out: "The budget limit will affect the pace of development. I think we need to make sure that this is properly controlled, because it can be a game changer in the battle for development."
---
11:54
order must be
We can not say with certainty whether such a fluttering particle costs performance. But we can well imagine that it is annoying in the driver's field of vision! So it's no wonder Max Verstappen takes his hand off the wheel in a racing situation at all …
---
11:31
Miracle of Brawn
This event is already a teenager: 13 years ago today, the Brawn GP underlined its surprisingly good test performance with a double victory at the season opener. Spoiler: They ended up taking the title.
Have you missed why it was such a spectacle back then? So we dug something out about the team's history here.
---
11:05
Spaces or lap time?
George Russell also has a comprehension problem. After the race, the Mercedes driver asked his racing engineer what the distance to the winner was. Answer: 32.7. Russell is not quite sure if that means the distance in seconds or the lap time …
Sunday's fastest race round went to Leclerc with 1: 31.634 minutes.
---
10:56
Good question!
Via the hashtag #FragMST we were asked why there was a difference in qualification and the race in the track record.
Strictly speaking, a distinction is made between distance and lap records. The lap record is the fastest ever run in a race. Below the track record, what was produced by all other official timekeeping.
The difference is made simply because of the circumstances. Because in racing trim you have completely different requirements for fuel, tires, traffic and the like than in a qualification or practice round.
---
10:29
Wolff emphasizes: No pressure was put on the driver
Despite the spectacular race action on Sunday, the events that preceded it have not been forgotten. The riders want to further discuss the circumstances under which they were to compete in Saudi Arabia (read more here). On Friday, it looked like they would boycott the race for a long time. Since that did not happen, there has continued to be suspicion that the drivers were persuaded to stay.
"There was no pressure on our part, it was good conversations," emphasizes Mercedes boss Toto Wolff. "When the team leaders talked to the drivers, I think what we were discussing made sense and was not pressure at all, but it might have been perceived differently."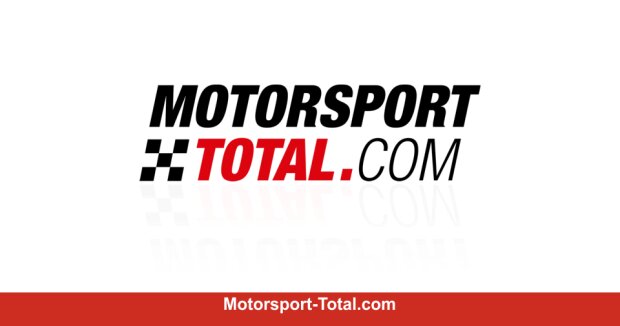 © Motorsports pictures